Corey Kilgannon's stirring "Brother" is a fresh breath of life, a heavy emotional outpouring advocating strength and perseverance through dark times.
— —
It's difficult to believe in any sort of natural order or life balance when everything is falling apart. Chaos is irrational and scary, especially when you feel helpless – caught in a situation over which you have little to no control. A moving, stirring breath of life, Corey Kilgannon's "Brother" advocates strength and perseverance through dark times.
My brother I once heard you say
If we trust in Jesus' name
Our family could be saved
My brother I know you meant it well
But we can't blame Jesus
for what we've done to ourselves
Atwood Magazine is proud to be premiering the music video for "Brother," off Corey Kilgannon's 2017 debut album The Hollow II. Previously described as "one in a million," Nashville singer/songwriter Corey Kilgannon is a name worth getting to know now. Equipped with a powerfully evocative voice, the skillful lyricist approaches his music with incredible thought and care. We previously described his debut as "a haunting, emotionally heavy indie folk record full of life and light, warmth and movement," and our (highly recommended) 2017 artist feature found Corey Kilgannon going track-by-track through The Hollow II in an "admittedly brief" but nevertheless informative self-analysis.
It was in that piece that Kilgannon first explained to us his take on "Brother," a slow piano song that finds the artist reaching out to his sibling in an attempt at calming an ever-increasing mountain of frustration and anger. Or perhaps, is the artist reaching inward toward himself? The Hollow II tracks the external and internal turbulence that surrounds what Kilgannon has repeatedly referred to as a "difficult time" for his family. We certainly feel the weight of the world falling on our shoulders as "Brother" reaches out to shine a light in darkness.
"When things crumble, lines are often drawn," Corey Kilgannon previously explained. "This song evaluates a cosmic balance that begs one to not remain bitter and just understand that dark shit happens and there isn't always an explanation. I don't necessarily mean there is a literal God in heaven and devil in hell in the song, these are just probably the easiest ways for us to understand the hanging balance of things."
Whe bad things happen, you want answers. You want reasons! You want to understand how and why life's events transpired in this fashion – to make sense of a world you thought you knew, before it suddenly turned its back on you (or so it seems). Kilgannon sings in the second verse:
You shouldn't hate me
Or anybody else
If there's a God in heaven
There's a devil in hell
And He knows us well
And he's planning to kill
You and me and our family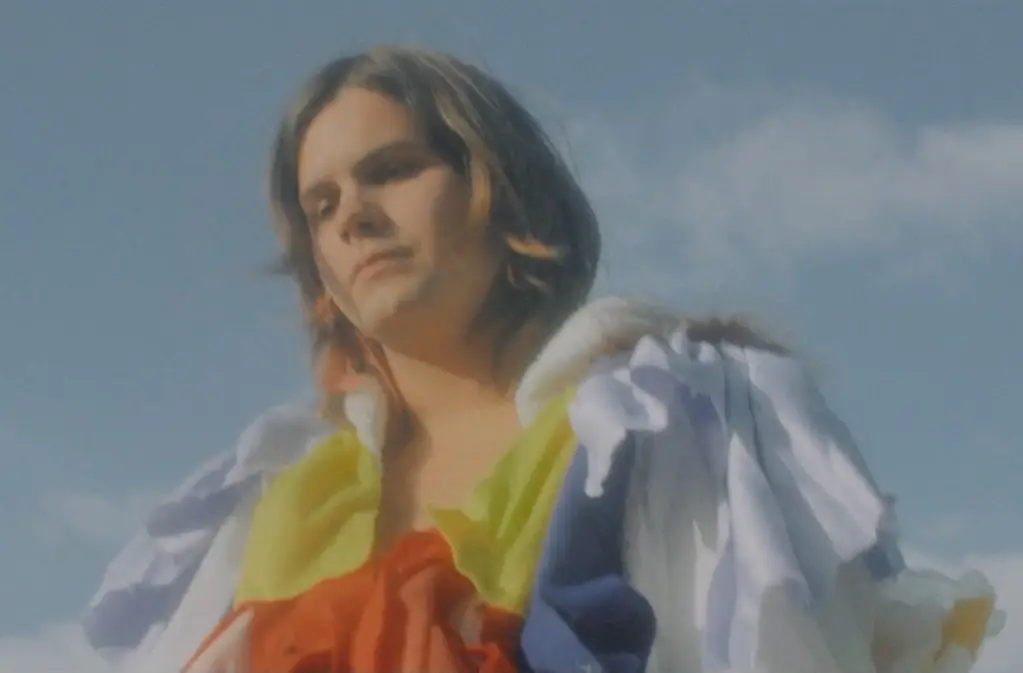 Directed by Joey Brodnax (Zander Hawley), the "Brother" music video enhances the song's message of strength and perseverance… in many a sense, of turning the other cheek. Kilgannon tells Atwood Magazine, "'Brother' has a pseudo congregational sound and lyrical structure, with which I was hoping to comment on the tendency of religious people to use God as a scapegoat for the problems they have created for themselves. It's slightly autobiographical, written during a crucial turning point in my life for how I saw myself within my family, church, and social structures. Though it's months after the actual release of the song and album, I'm ecstatic with what Joey and the rest of the folks at Amplify came up with, and I think the music video is a great visual accompaniment to the themes of the record."
Indeed it is. We watch a colorfully dressed Corey Kilgannon walk even-keeled and calmly into what seems like an otherwise tense situation: First, we see him being addressed by an older man indoors. It could be a benediction or a lecture; either way, apathy exudes from Kilgannon's face: This is not his safe space, yet still, there's a familiarity about his surroundings – like he's in a world he knew once upon a time, but opted long ago to leave that world behind. In the video, he's a stranger coming home, if only for a brief moment, perhaps to find things are exactly as he expected them, perhaps to seek answers only to realize he won't find them here. Walking through a small outdoor service full of heated arguments, he approaches the pulpit and lifts the shirt of an animated preacher – revealing an ugly gash that doesn't seem to be garnering any attention from its owner. As he walks back through the aisle, we see the gathered congregants praying in unison; where once there was strife, there is now harmonic solidarity.
My brother has the fire left your veins
Life bled out your bones
Boredom bought your brain
Brother don't let your pride reciprocate
Like our father did
When he fucked his life away
You shouldn't hate him
Or anybody else
If there's a God in heaven
There's a devil in hell
And He knows us well
And he's planning to kill
You and me and our family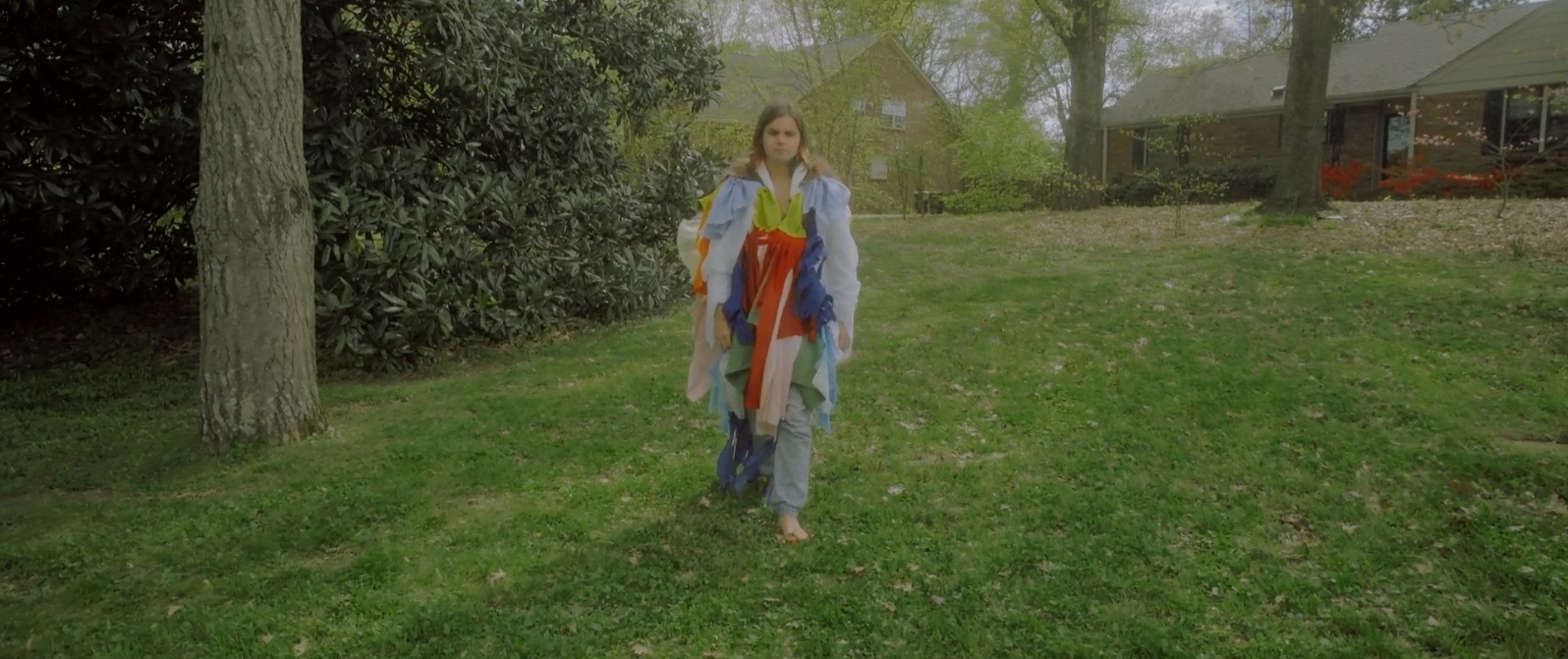 "In building concepts for the video, Corey and I spoke mainly about intentionality," director Joey Brodnax shares. "Often with questions such as when he wrote it, what did he want the song to do? I wanted to make sure that I carried a similar intention in creating the visuals that would be married to the song. Corey's music is often filled with religious imagery. For the video, I wanted to create a space where we could interact with religious iconography in a way that encourages discussion. There's something seemingly religious in repetition and cryptics."
Thus ends Corey Kilgannon's intimate and intensely provocative music video, a trip through murky waters that urges resilience and fortitude, open-mindedness and understanding. Brodnax and Kilgannon leave us with more questions than answers, and maybe that's alright: Much of Corey Kilgannon's music results in a bleeding heart and wandering mind, so why should this be any exception? A moving, stirring breath of life, "Brother" offers a fresh take on an often fraught dynamic between the home that raised you, and the person you become after you've left the nest.
Stream Corey Kilgannon's "Brother" video exclusively on Atwood Magazine, and dive deeper into Corey Kilgannon and his debut album The Hollow II through our exclusive artist feature! Corey Kilgannon also recently released Soften, Continue (Another B-Sides), a 20-track album that includes reworkings of songs from The Hollow II and additional unreleased tracks. Continuing the artist's raw indie folk stripping-down to the soul, Soften, Continue picks up, in a sense, where The Hollow II left off – continuing the artist's journey of individual reckoning and human understanding.
Watch: "Brother" – Corey Kilgannon
— —
— — — —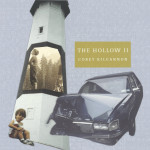 ? © Joey Brodnax
:: Corey Kilgannon ::