Whether James Bay is debuting new songs or reinventing old favourites, there's a pre-established trust between artist and audience at his show, and that makes for a more than incredible night.
— —
It has been three years since James Bay's debut, Chaos and the Calm, was released and we're only three singles into his sophomore effort, Electric Light (out 05/18/2018 via Republic Records), but you would never have guessed that Bay is in-between album campaigns if you stepped into Philadelphia's Theatre of Living Arts on April 6th.
The theatre was packed for the sold-out show, filled to the brim with people of all ages eager to get a glimpse of the British artist, and anticipation was brewing just as quickly as the temperature of the room was rising.
Bay opened the night with an unreleased song off Electric Light, "Wasted on Each Other," a bold move which he confidently owned and wowed the crowd the with. Following that with "Pink Lemonade," his sophomore's album second single, he'd already won the crowd over without playing anything they'd been familiar with for more than a month. Because that's the kind of artist Bay is, once you see him step onstage you automatically trust him to deliver, and he does. There's a pre-established trust between artist and audience, and that makes for a more than incredible night.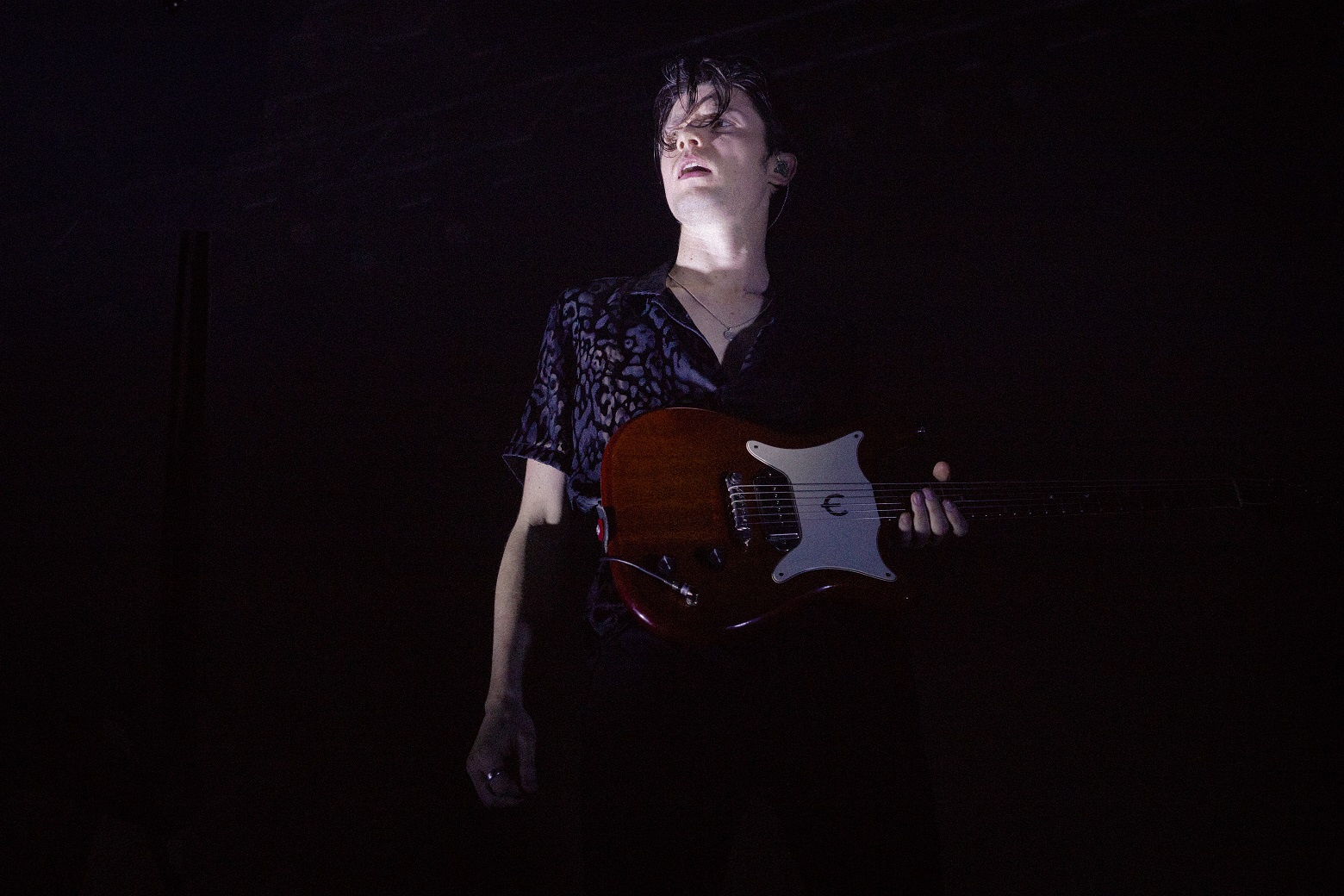 He then went on to play older favourites like "Craving" and "If You Ever Want to be in Love" which, now revisited with the aid of two backing vocalists and an artist who's more secure than ever, makes you almost forget Bay was once a shy, long-haired man playing an acoustic guitar and wearing a hat. And the night continued like this, previous hits taken from his debut record interwoven with new songs the world will only get the privilege to hear in a little over one month.
As a performer, Bay is infectious. His stage presence and charisma take over the room, and as an audience member you're either singing along to his words or completely enthralled by his performance and superb guitar skills.
But Bay is also a master of pulling you in for the quiet moments. During a performance of new song "Slide," a single spotlight illuminated Bay, stripped of a guitar, planted by the mic stand ready to sing a song while standing almost still. Beside him, the whole band except for the pianist congregated around another microphone. Once the ballad started, it was undeniable that everyone was witnessing a special moment. When the choir joined, what was special and heartfelt became religious.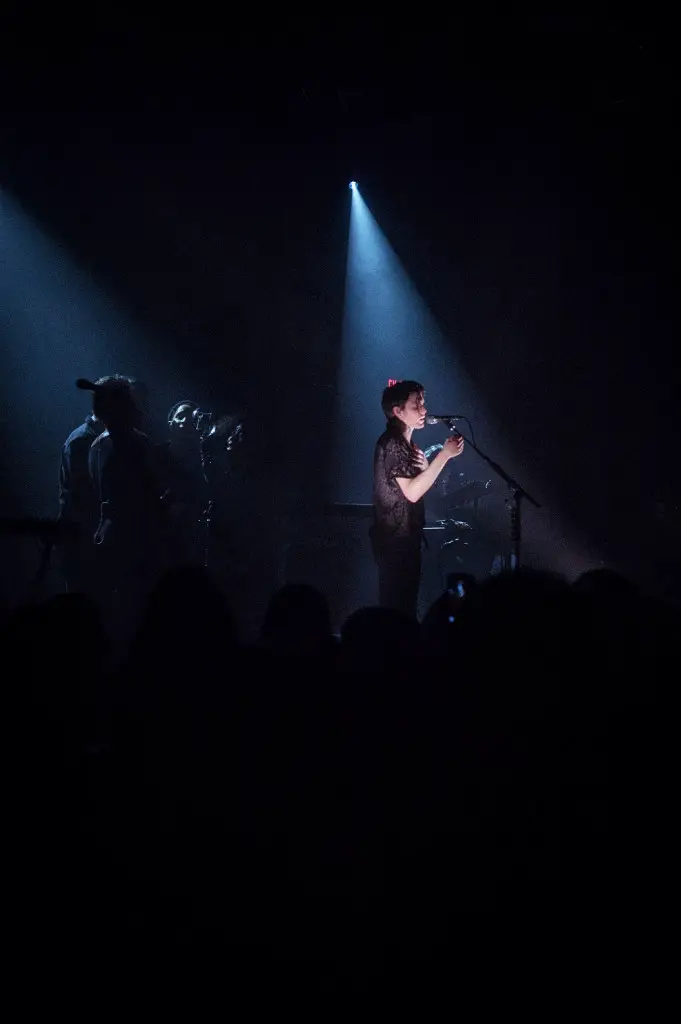 A highlight of the night was Bay's rendition of hit "Hold Back the River." He started by asking the audience to participate, singing the words "lonely water," and an exchange ensued between band and audience, playing and repeating these two words for minutes, having it grow in intensity until you felt like the energy could not fit inside the room anymore. And then Bay sang the famous opening line "Try to keep you close to me, but life got in between," and people couldn't contain themselves.
Bay is paving the way to what appears to be his most ambitious project yet, and successfully so. Impressively, he makes his reinvention not look like a reinvention at all, but rather an authentic expression of an artist's development and growth, and by the end of the night the man with the hat and the glamorous, confident rockstar have fused into one so much you forget they came at different times. Other than being supremely talented and a great artist, Bay knows how to cultivate and captivate an audience, probably the most difficult thing to do if you're living in a playlist world and have not released something new in three years. Now all that's left to do is wait for May 18th.
— — — —
? © Nicole Almeida
:: Electric Light Tour ::
09/13 – Atlanta, GA – Coca-Cola Roxy Theatre
09/14 – Nashville, TN – Ascend Amphitheater
09/15- Durham, NC – Durham Center
09/18 – New York, NY – Beacon Theater
09/20 – Washington, DC – The Anthem
09/25 – Philadelphia, PA – Penn's Landing
09/26 – Boston, MA – Blue Hills Bank Pavilion
09/28- Toronto, ON – Woodbine Park
09/29 – Detroit, MI – Masonic Temple
10/01 – Chicago, IL – Aragon Ballroom
10/02 – Minneapolis, MN – State Theatre
10/05 – Salt Lake City, UT – Union Event Center
10/07 – Los Angeles, CA – The Greek Theatre
10/11 – Berkeley, CA – The Greek Theatre
10/13 – Vancouver, BC – Doug Mitchell Thunderbird
10/14 – Seattle, WA – Paramount Theatre
10/15 – Portland, OR – Theater of the Clouds