Louis The Child's debut album, 'Here For Now, radiating with warmth, asks us to slow down and look around.
Stream: 'Here For Now' – Louis The Child
---
There's something about EDM that makes it an easy punchline. Rave culture and the level of dedication fans bring to festivals like EZoo and Ultra mascot the genre; some musical purists admonish listeners of dance and electronic music similar to the way country fans are often ostracized. While it's an oversimplification to reduce techno and synth-heavy music to merely party music, the last few years of emotional and introspective EDM have introduced new audiences to the genre. Louis The Child is a duo that artfully toes the line between cliche and innovative.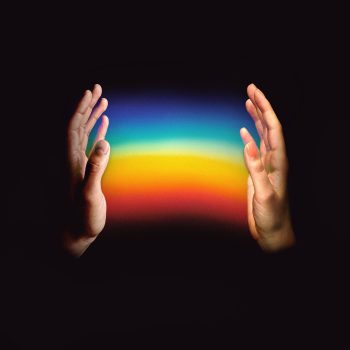 Louis The Child's music is sonically cohesive and still unpredictable, likely a testament to their dedication to authenticity over aesthetic. In their debut album Here for Now, Freddy Kennett and Robby Hauldron explore the brevity of life, the irreversibility of the past, and making the most of the time we have. The juxtaposition between lighthearted sound and somber lyrics weave together to elevate a melancholic, complex body of work above any expectations the genre may have had for such a pop-leaning artist.
More than half of the tracks on the album employ a diverse group of vocalists and showcase the range at which they can stretch their sound while staying true to themselves. "Big Love" featuring EARTHGANG opens the project up with an abundance of energy in the form of a summery anthem about appreciating the now. "Bittersweet" maintains the whimsical vibe with a more sobering lyrical take on the urgency of living in the moment at hand.
And there's a lot of things that I can't take back (uh)
Wouldn't if I could 'cause they taught me that (yeah)
As long as I can make a sound
I'm happy just to be around
Oh what a feeling
Just to be feeling
Oh what a feeling
I'm in love
The Chicago duo, both in their early twenties, navigate the enormity and the minutiae of our ephemeral existence while making it look easy. The entire album listens like a group of friends sharing their own takes on making memories, experiencing as much as possible, and viewing life as a mosaic of moments. "Little Things," featuring the golden duo Quinn XCII and Chelsea Cutler, demands an appreciation for these moments. "We All Have Dreams" is this same notion through the lens of someone valuing their independence and future alongside the reality they're in. There is both doubt and insecurity in her words and we're reminded that chasing a dream is never simple or easy but that the struggle is part of the magic.
Watch: "Little Things" – Louis The Child
Given the abstract themes and the myriad of interpretations they can evoke, Louis The Child is careful not to dive too deep into the idea that everything is temporary at any one point- this truth is balanced out with enough upbeat sounds and mantras of love to never be a buzzkill. Where "Don't Mind" covers shrugging off the negative, "La La La (Everything's Okay)" is a reminder of exactly that, saturated with peace.
There's something to be said about how well-developed music must be to distill a song down to a word or concept, but each track flows into the next in a way that just keeps highlighting different facets of the same message. If there's a standout track, it's "Free" featuring Drew Love, which spearheaded the album as the first single last November. Its beat and melody eclipse the rest of the catalogue; much more reliant on the vocals at first and eventually building up in explosions of layers upon layers of sound.
"Free" tangles with a more melancholy now, one without someone who was here before, and addressing the complexity of that experience makes Here for Now stand out in a way that's unprecedented. Maybe due in part to the youth they're still living in, the pair is able to infuse a brightness into the way they maneuver some heavy ideas, ultimately resulting in an album that celebrates the lives we're living right now.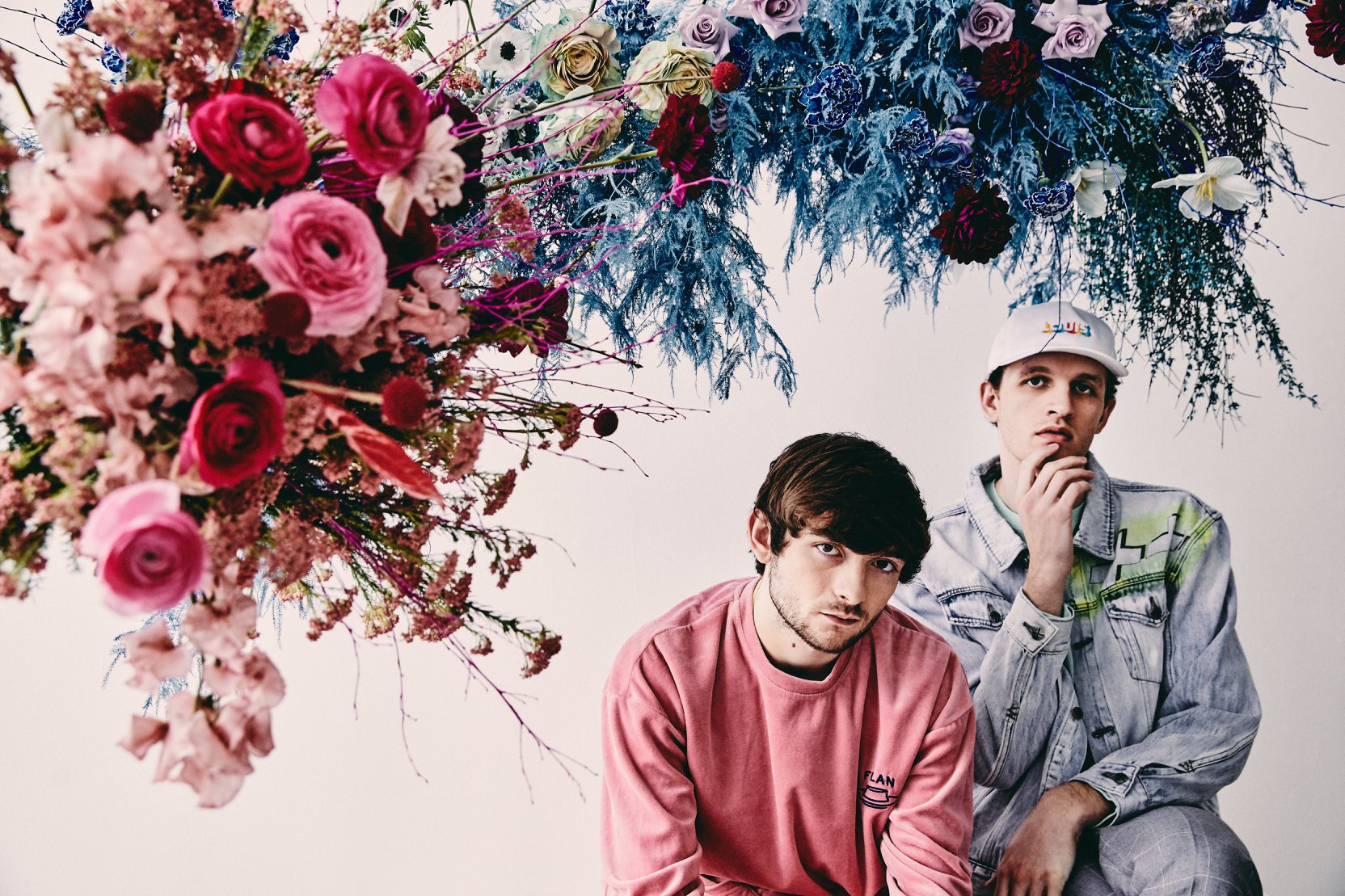 Louis The Child fans were lucky enough to get a Here for Now tour last year, and whenever live music comes back, they're sure to hear vibrant and unique live mixes of the album. At a time when things can feel dark on most days, it's certainly a risk to put out a project about the beauty of the present moment. Still, time doesn't bend slower or faster in the wake of tragedy or uncertainty, and above all, Here For Now emphasizes that the value of life lies in moments.
Louis The Child never sells out for a mainstream sound or an easily digestible message. Rather, Here For Now reminds listeners that existence and being alive are as good of reasons as any to romanticize the dark and the light of our impermanence.
— —
— — — —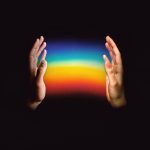 ? © Louis The Child
Here For Now
an album by Louis The Child
---