Atwood Magazine is excited to share our Editor's Picks column, written and curated by Editor-in-Chief Mitch Mosk. Every week, Mitch will share a collection of songs, albums, and artists who have caught his ears, eyes, and heart. There is so much incredible music out there just waiting to be heard, and all it takes from us is an open mind and a willingness to listen. Through our Editor's Picks, we hope to shine a light on our own music discoveries and showcase a diverse array of new and recent releases.
This week's Editor's Picks features easy life & BENEE, PRONOUN, Darling Farm, Bleach Lab, Abby Holliday, & Jake Wesley Rogers!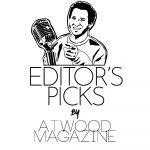 ---
One of my favorite aspects about music is how a song can forever capture and enshrine a moment in time, creating a unique memory you can easily and reliably return to with the simple flip of a "play" button. I recently returned home from my honeymoon in the UK, and that entire journey – a beautiful, amazing experience I will cherish for the rest of my life – will forever be entwined with the music of English indie pop band easy life. It started with a song playing over the sound system at a London restaurant – their 2020 single, "peanut butter":
I'm a go-getter, so I go and got her
I'm an introvert, superstitious globetrotter
She's a do-gooder, could do much better
She matched her blue eyes to her blue sweater
We had some good food, some good weather
But I'm a paranoid by default, sun-setter
And now we're never running on time
It must be something in our star sign…
For most, this was background music – but for me, it was an instant connection. Something clicked between the woozy keys, the groovy beat, and frontman Murray Matravers' simultaneously in-your-face and unapologetically laid back vocal performance, and from that point forward, I had easy life on repeat. It got to the point where my wife asked me who it was I'd been listening to so obsessively, which, take that for what you will, but I consider it a good sign.
easy life are here to have fun, release their emotions, make a connection, and have a good time. The singular, self-described "escapist" band released their debut album life's a beach in May of last year – I can't recommend this album enough – and they are already quickly following it up with a sophomore LP, MAYBE IN ANOTHER LIFE…, set for release this fall. Recent singles "BEESWAX" and "DEAR MISS HOLLOWAY" (featuring rapper and Brockhampton founding member Kevin Abstract) show the band to be highly energized and in fine form, but it's their latest offering, "OTT," that I've had on repeat these last few weeks. Featuring New Zealand singer/songwriter, "OTT" is a fast-paced headbanger about reckoning with your past, finding balance and moderation in a world full of extremes, and continuously working to become your best self. Murray Matravers and BENEE each take a vivid and vulnerable verse over an intoxicating soundscape with a gently urgent pulse. Lyrically, the song lays everything out in the open:
I'm late, sober, and my friends are all wasted
I go home on my own with no friends that I came with
But, oh, it's such a laugh, such a happy occasion
I took a photograph and it turned out amazing
I don't understand you
'Cause you've got a face like a slapped fish
Always in vain, but in vogue and on trend
Sure hope you calm down in the end
You're way too OTT, wish you'd go slowly
I think you've had quite enough
Time to get back on the bus
You ought to keep it low-key, you're too close to OD
I only tell you out of love
Just try to keep your head above water
There's churn in the melody, charge in the vocals, and layers of emotion radiating off every instrument present. The band describe this song as "the talk you long to have with someone who's on a self-destructive streak": "Like most things easy life, there is still that element of optimism: that perhaps with enough care and attention, something can be done," Murray shares, adding a note of respect and reverence for his vocal partner: "BENEE crushed it – her voice is like water and she's a real queen of melody."
A standout in easy life's burgeoning catalog, "OTT" struts its stuff like the best of them. It's the kick in the arse we need to walk a little faster and stand a little taller as we go about our days, getting in those last licks of summer before autumn's chill sets in. For me, this song – and easy life as a whole – will forever be extra special, capturing a highlight of my 29 years. My only hope is that this song and band can do the same for others who listen, and turn the ordinary into extraordinary.
"roe vs gofvckurself"
PRONOUN
Alyse Vellturo is one of my favorite people (and one of the hardest working folks) in the music industry; I don't know how she finds time to work at her day job, run her label Sleep Well Records, and manage her artist career as PRONOUN, but somehow she gets it all done and excels at all three. More accolades and extolling can be found here, here, here, here, and here; PRONOUN is no stranger to Atwood Magazine's pages, as one our 2018 Artists to Watch and a consistent harbinger of incredible, often genre-defying material. I personally cannot recommend her latest EP, 2021's OMG I MADE IT, enough – and while I'm sure Vellturo has been working on new material for quite some time, this latest song is one she probably never wanted to write, let alone release.
Decades of women's rights and abortion rights activism were ostensibly nullified and invalidated on June 24, 2022, a date that will, for millions of Americans (myself included), live on in infamy for the Supreme Court's decision to overrule Roe v. Wade in the case of Dobbs v. Jackson Women's Health Organization. If you're reading this, you likely feel the way I do, and the way PRONOUN does, about this decision: burn it down.
Released on July 8th, "roe vs gofvckurself" is the defiant, middle finger in the air, f*ck you anthem we never wanted, but so desperately need right now. A raw reckoning with the sorry state of politics in our day and age, it tells the story of this day from Vellturo's perspective: Where she was, what she was doing, and how she felt when she heard the news.
I was outside having a cigarette
When i first heard the news
Really hard for me to quit smoking
When it feels like i have nothing to lose
People say to be optimistic
Others say what can you do
From the looks of it we're gonna bend over
Distract ourselves with extra content and booze
As she candidly explains, "roe vs gofvckurself" is a full-on knee-jerk reaction. "I wrote and recorded this song on 6/24, after reading the news on the overruling of Roe v. Wade I knew the only thing that would keep me semi-sane was to create something new and dissect my feelings and emotions in real time. It's a moment that's now captured forever."
I was driving back from Laguradia
Actually it was JFK
Everything in my head is backwards
And the truth doesn't matter anyways
People say to just trust the system
But those who wrote it don't see us the same way
One of my exes texted me bout the ruling
The other texted me it will be ok
And it's the way you make use feel like nothing at all
5 years later
Burn it all, burn it down.
Burn it down… Burn it down…
Irate and exhausted, "roe vs gofvckurself" doesn't just hurt; it aches. If we're  going to overcome this impasse – recognizing it's a steep, uphill battle ahead – we need a means of releasing our anger, our pain, and our frustrations. This song hurts, but it also helps. Burn it down.
Credit goes to Spotify's meticulous algorithm for helping me "stumble across" Darling Farm: The Denton, Texas-based indie rock band's debut EP came up on my recommendations section, and the rest is history! From the moment I pressed play, I knew I'd found something special. Released back in March of this year, the five-track No, Yeah is an enthralling under-20-minute introduction to the three-piece of Joseph Mings, Mills Chaiken, and Ethan Hope. Darling Farm formed last August, and their debut draws instant comparisons to bands like Mt. Joy, Lord Huron, and Houndmouth; there's a crunch and a charm to these songs of wide-eyed self-discovery.
And poetry: "I ain't got a lot of steam left in my tea pot; I ain't got a lot of will to go outside," vocalist Mings sings at one point on the EP's groovy opener "Dishes." "I'm a moldy peach, I think I peaked a couple shades of pink before we met. The wound of love is deep, baby I'm rendered into heaps of neatly folded laundry…" Undeniably Southern and achingly expressive, "Dishes" proves a perfect entrypoint to this band.
Mixing a bluesy grit with heart-on-sleeve sincerity and a touch of raw inner reeling, Darling Farm's music hits hard and leaves a lasting mark. Whether it's the intimate and tender confession of songs like "Roadkill" and "Stuck," or the slow, brooding warmth of "Ice Cream Man" and fiery drive of "Love Goes Free," No, Yeah is the kind of record you eagerly play on repeat: Every song has its own color and candor, which is ultimately all we can ask for from a debut EP.
Welcome to the world, Darling Farm: We can't wait to hear more from you!
Vivid dream pop sonics and driving indie rock drums make for a powerful combination in the hands of South London's Bleach Lab. Already one of my personal favorite bands of the 2020s, the four-piece of Jenna Kyle, Kieran Weston, Frank Wates, and Josh Longman have emerged over the past 2.5 years as "a ray of breathtaking musical introspection, heart-on-sleeve expression, and sheer vulnerability," if I may be so brazen as to quote myself. The 2 (now 3)-time Atwood Editor's Pick was also one of our 2021 Artists to Watch, and at the end of that same year, made it onto our list of the year's top artist discoveries. Between their debut EP A Calm Sense of Surrounding and their sophomore effort, Nothing Feels Real, Bleach Lab have found their niche in a glistening alternative assembly of sweet, seductive, and singular sound. Think Mazzy Star meets Daughter, The Smiths, and The 1975.
It is on the heels of this blur of excitement that the band have now made their 2022 return, announcing their signing with revered label Nettwerk Records and their forthcoming third EP, If You Only Feel It Once, out November 4. Following their dreamy lead single "Take It Slow," "Obviously" is a sweet upheaval, replete with a catchy, cathartic chorus and stirring shoegaze-y guitars that capture, in their reverb-drenched vibrations, an unimaginable amount of dashed hopes and words unsaid. Jenna Kyle calls it "a candid reflection on the aftermath of an unexpected breakup and the inevitable cycle of blame and misdirected emotion that follows."
If you think it isn't about him, well it is
What you gunna do about it?
And if you think that you were the first
You were probably third or fourth of fifth
What you gunna do about it?
If it keeps you up
If you question it
Does he still love her?
Obviously, obviously, obvious…
"This track addresses the person your partner has left you for," Kyle explains. "You're bitter, hurt, and rightly or wrongly directing your aggression towards them instead. However in the chorus, it is a bit of a conversation with yourself – a self-reflection and realization that it doesn't really matter what you say or do, your former partner still loves them either way."
If you think, that you can read inside his mind
Well you are crazy, just like me
And if you think, that you were the first to touch him that way
Well you are crazy, just like me
If it keeps you up
If you question it
Does he still love her?
Obviously, obviously, obvious…
Call it one more in a long set of successive hits for Bleach Lab; "Obviously" is resilient, resounding, and refreshingly hard-hitting. Whether the world's currently raining down on you, or your out for a drive with the windows all the way down, this song taps something deep down inside.
"Predictable Life"
Abby Holliday
Abby Holliday's new single opens like an over-caffeinated technicolor indie pop explosion, rushing out of the gate with dazzling, dramatic flare before further intensifying over the next three minutes. An exhilarating wash of radiant sonics and anxiety-fueled introspection, "Predictable Life" is a candid, critical, and mildly self-deprecating anthem that rises through the rafters while drowning in a pool of relatable sorrows. Holliday is unleashed and unapologetic, and we couldn't be happier to have her back in the spotlight where she deserves to be.;
24 years old, don't know how to be alone
I've lost all control, forgotten how to handle myself
So I get back in the game
Like I never ever sat the bench all those days
And I fall in love to fill a void
I make a list, I check it twice
I find a boy who looks really nice
It doesn't work, he's not my type
Another day in the predictable life
"I wrote 'Predictable Life' on a dreary day in February 2021," Holliday tells Atwood Magazine. "I was feeling pretty uninspired at the time, but had already made an agreement with myself that I was going to push myself creatively that day… When I wrote 'Predictable Life' I was just in one of those moods where I felt like being blunt and slightly self-deprecating. The huge moment in the song is me just saying, "Everyday is the same, nothing's gonna change" over and over again, which is what I was telling myself in real life. Everything I did felt predictable, like I could look ahead to the next six months or so and know exactly what harmful patterns I'd fall back into, and how I'd attempt to dissociate. It was an endless cycle that felt inevitable. This song has stuck by my side for the past year and a half and has helped me be more honest with myself, which is the goal of my music."
One of Atwood Magazine's artists to watch, Abby Holliday established herself as an up-and-coming indie star with last year's debut album, WHEN WE'RE FAR APART I FALL APART. Praised upon its release as "emotional, raw, and vulnerable," "a resounding gut punch," and "a breathtakingly beautiful dive into the depths of humanity," the record simultaneously introduced the then-24-year-old Nashville-based singer/songwriter and saw her pouring her heart and soul out with a charming blend of indie folk-influenced indie pop wonder. Personally, it remains a staple of my music diet to this day; I listen to the album upwards of once a week or so, and its tracks "Low Pain Tolerance" and "8 Hours" have come to be two of my all-time favorite songs.
So this review might be just a little biased. Nonetheless, "Predictable Life" is a soaring emotional and sonic rollercoaster that instantly sweeps us off our feet. Abby Holliday holds nothing back in this achingly intense upheaval, and while she may not get all the answers she's looking for in this song, she definitely finds some catharsis. We couldn't be happier for her, and we're just as glad to have this fiery, anxious anthem in our lives.
"Modern Love"
Jake Wesley Rogers
Just when I think the world is out of love songs, Jake Wesley Rogers goes and makes love feel fresh again: I'll be screaming "you're my, you're my, you're my modern love" at the top of my lungs for weeks and months to come. A radiant revelry, "Modern Love" (released in late August via Warner Records) is the 25-year-old Nashville artist's impassioned ode to intimate connection; a celebration of all the ways love can manifest for a person, and an anthem embracing our own individual experiences with love.
Am I supposed to propose right now?
Are you supposed to say yes?
Between you and me I'm afraid
To end up like the rest
2019 in New Orleans
Psychic saying the same old thing
Said you and me'd be married by spring
Selling that old American dream
But your gemini don't mean nothing
My fire sign don't make sense
Don't gotta be out here running
We can hold hands on the fence
A beautiful outpouring of unbridled and unapologetic self-expression, "Modern Love" is a reckoning with convention and the norm. "I wrote 'Modern Love' after my then-boyfriend and I went to see a psychic in New Orleans and she said we were going to get married," Rogers explains. "As a queer person I've never fit into this picture, but I also don't think most people do. That's what the song means to me: Finding and accepting your own unique, beautiful version of love."
In other words, you don't need to get married in order for your love to matter or mean something. There's more to loving someone than being a part of an institution. Love is depth; love is substantial. It's not a signed piece of paper or a legal document. Rogers pours his heart out in a supercharged chorus: "You're my modern love," he shouts to the heavens. "Oh my God, can't get enough. We can break all the rules, move to the moon, check out that view. You're my modern love."
Upon his song's release, Rogers shared a little more intimately of himself on his socials: "When I wrote 'Modern Love', I was so in love. And I was so confused. Because I couldn't fit my love into the boxes I saw around me. I couldn't find a roadmap. I guess that's when I learned that love is NOT love. Love is diverse and different and ought to be celebrated for this very reason. Love is a risk. Maya Angelou says love may be what pushes the blood through our veins and keeps the stars in their place. It's powerful and specific. It's always a risk — to challenge the structures. To show up to a funeral in a wedding dress, to find heaven in a bed. 'Modern Love' is about owning your love. Whatever it feels like. Whatever it looks like — I promise it's correct. AND I LOVE YOU."
This is what inspiring anthems are all about: Uncompromising self-love and radical self-expression. Thank you, Jake Wesley Rogers, for shining your rays of light on the world.
— — — —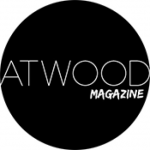 Editor's Picks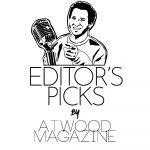 ---