Suga of BTS (AKA Agust D) shows off all of his personas with an idiosyncratic stage performance that leaves the arena in awe.

Stream: 'D-DAY' – Agust D
---
As a multi-instrumentalist, producer, composer, lyricist, songwriter and the lead rapper of the biggest boyband in the world, there was no question that Suga would put on an incredible performance.
The Suga | Agust D D-Day Tour broke an immense amount of records in ticket sales and was highly anticipated. As his first ever solo tour, he was able to showcase his individual artistry.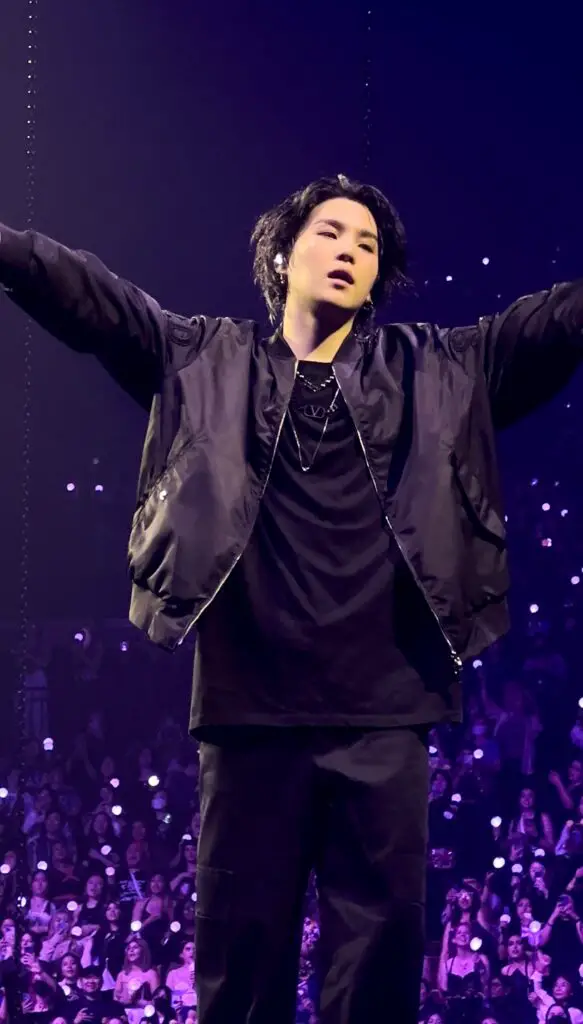 Since he has been performing with BTS for a decade, fans may have thought they knew who he was as a performer. But the rapper would show unseen sides of himself during his solo stage. He introduced himself after the third song, titled "Agust D," named after his alter ego.
"Hello, I am Suga or Agust D or Yoongi." The night showcased the juxtaposition between BTS' Suga, his solo counterpart Agust D, and his core self with his birth name Min Yoongi – changing between three outfits and following the storyline of his inner battle with every part of himself then in the end becoming his truest form. During his time changing clothes, videos of him battling other parts of himself played across the giant screen. The VCRs showed him killing his alter ego and burning down a doll house with a version of him inside, as an analogy of freeing himself from the pressures of fame brought on by being part of BTS.
In the end, despite the fear of his own flaws, he rose as his real self and no longer needed the shield of Suga or Agust D to exist as a human being.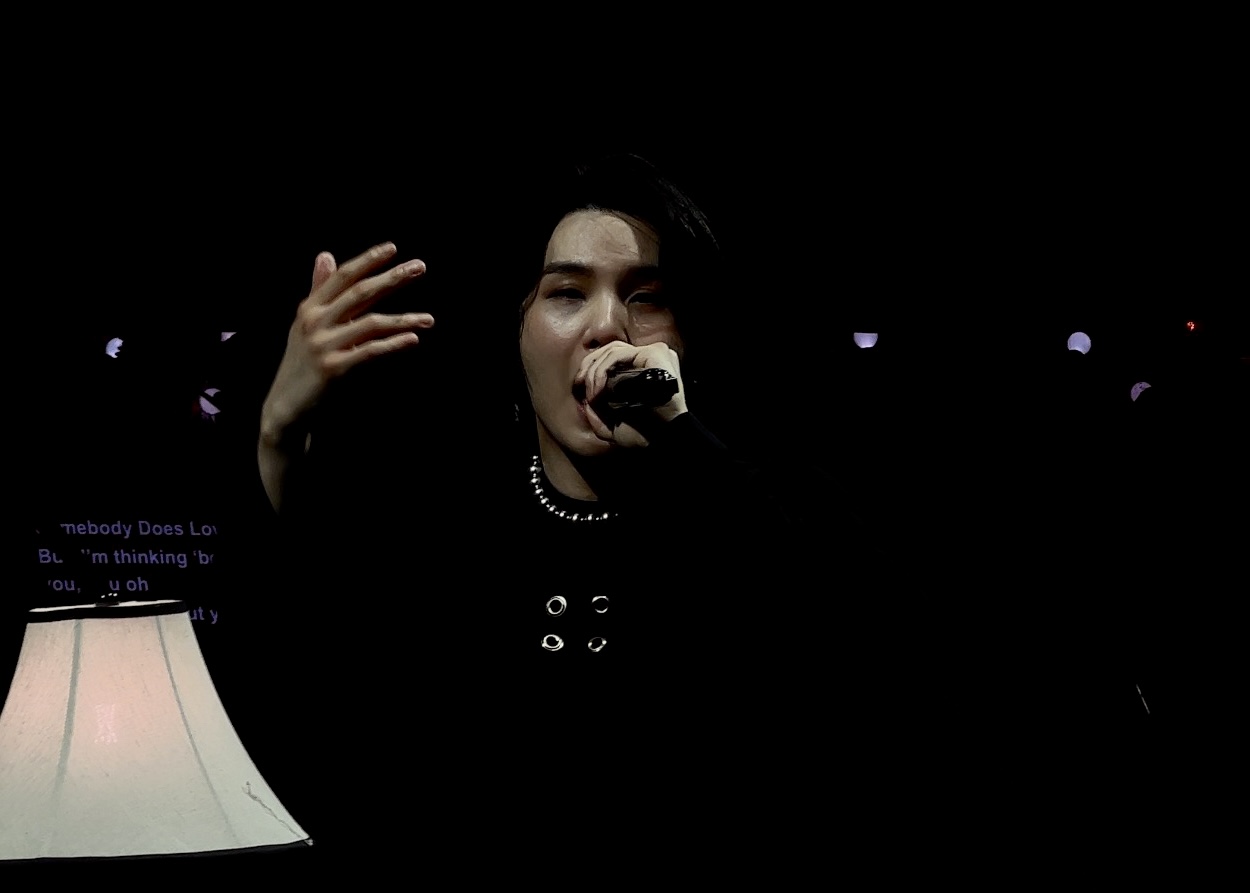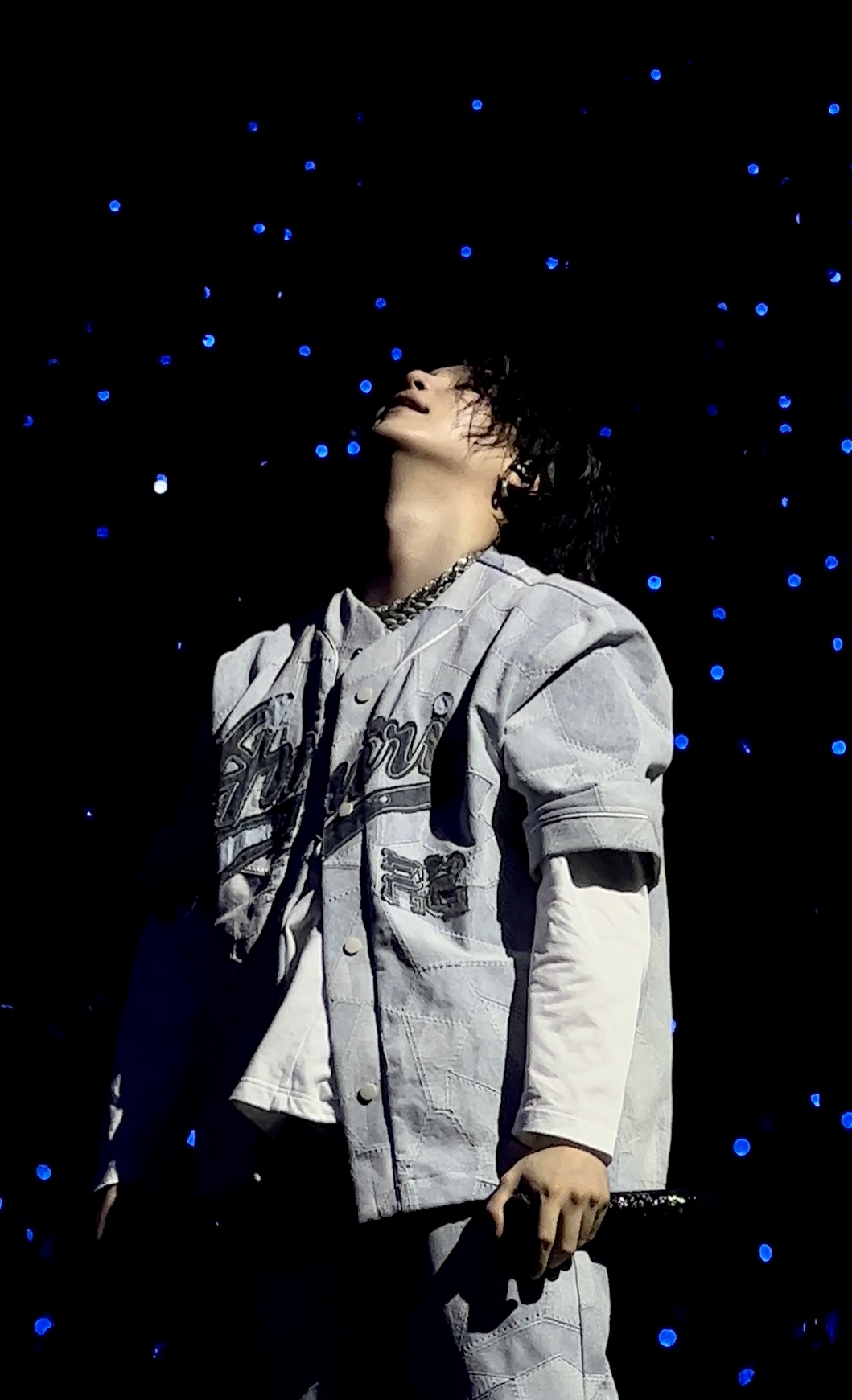 Each night started with the noises of a soft thunderstorm before the lights dimmed and he entered with an high energy performance of his latest title track "Haegum," from his critically acclaimed album D-Day. The show featured electrifying rap tracks with background dancers and pyrotechnics as well as slowed down songs showing his vocal and instrumental ability on the acoustic guitar with his solo song from BTS' love yourself-era "Seesaw" then on the piano with his rendition of BTS' song "Life Goes On" and "Snooze," whose piano arrangement on his album is played by the late Ryiuchi Sakamoto.
As the show progressed, pieces of the stage ascended to the ceiling until all there was left was a small platform making the multi-platinum artist eye level with his adoring audience. He also allowed himself to act his own age with a cup of Hennessy in hand and shouting curse words out of excitement. One of the nights he mentioned that the first time he was in LA almost ten years ago, BTS performed a free show to 300 people, and now he is doing three solo sold out nights at the Kia Forum Arena.
The energy of the crowd was unmatched for all three nights. The audience echoed in screams between every song and rapped along his lyrics seamlessly in English and Korean. The crowd erupted the second night when MAX came out as a special guest on stage to perform "Burn It."
And on his last night in Los Angeles, Suga added his featured track from Halsey's album Manic called "Suga's Interlude" as a surprise. Halsey joined him onstage for their first ever live performance of the song.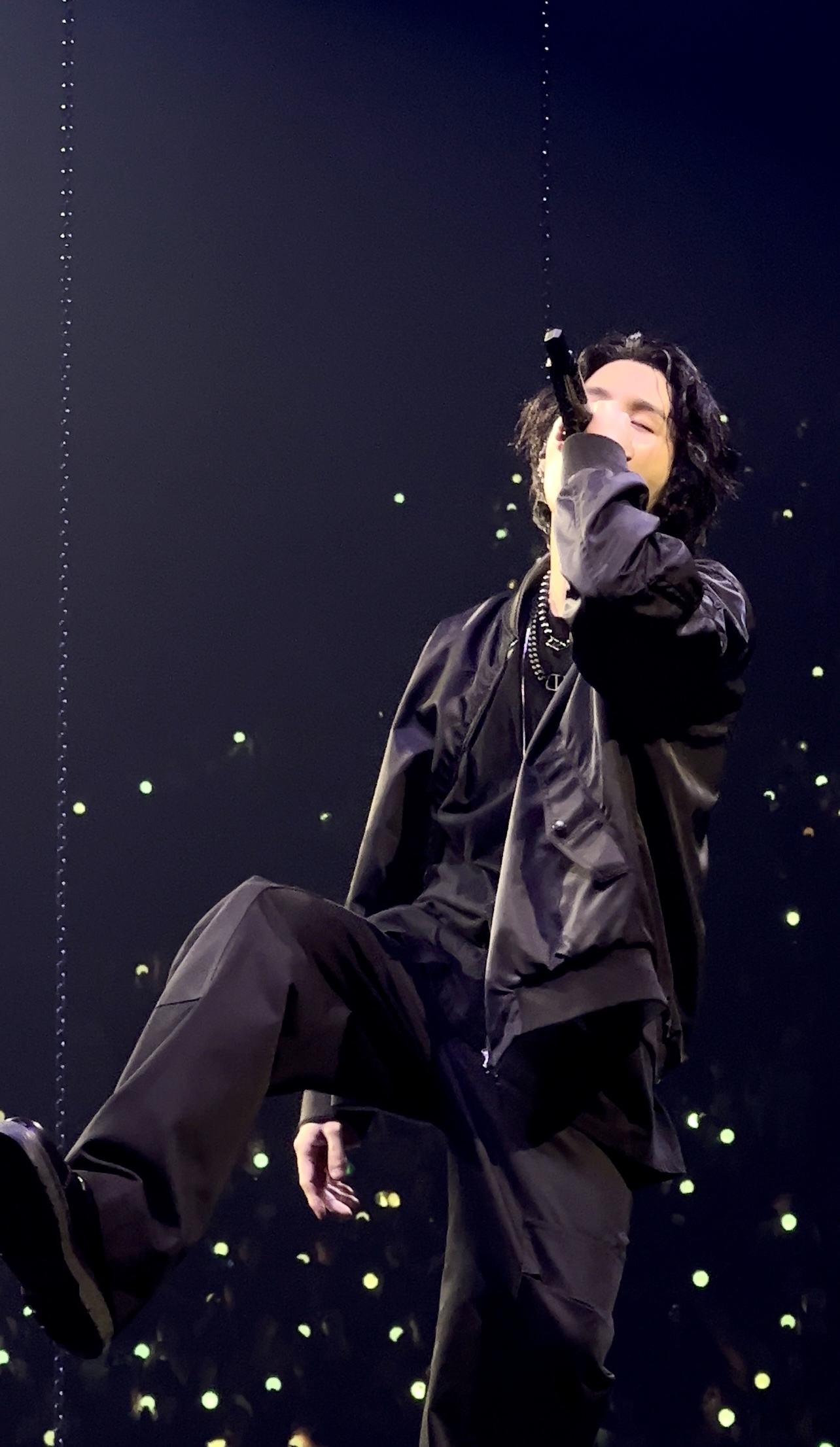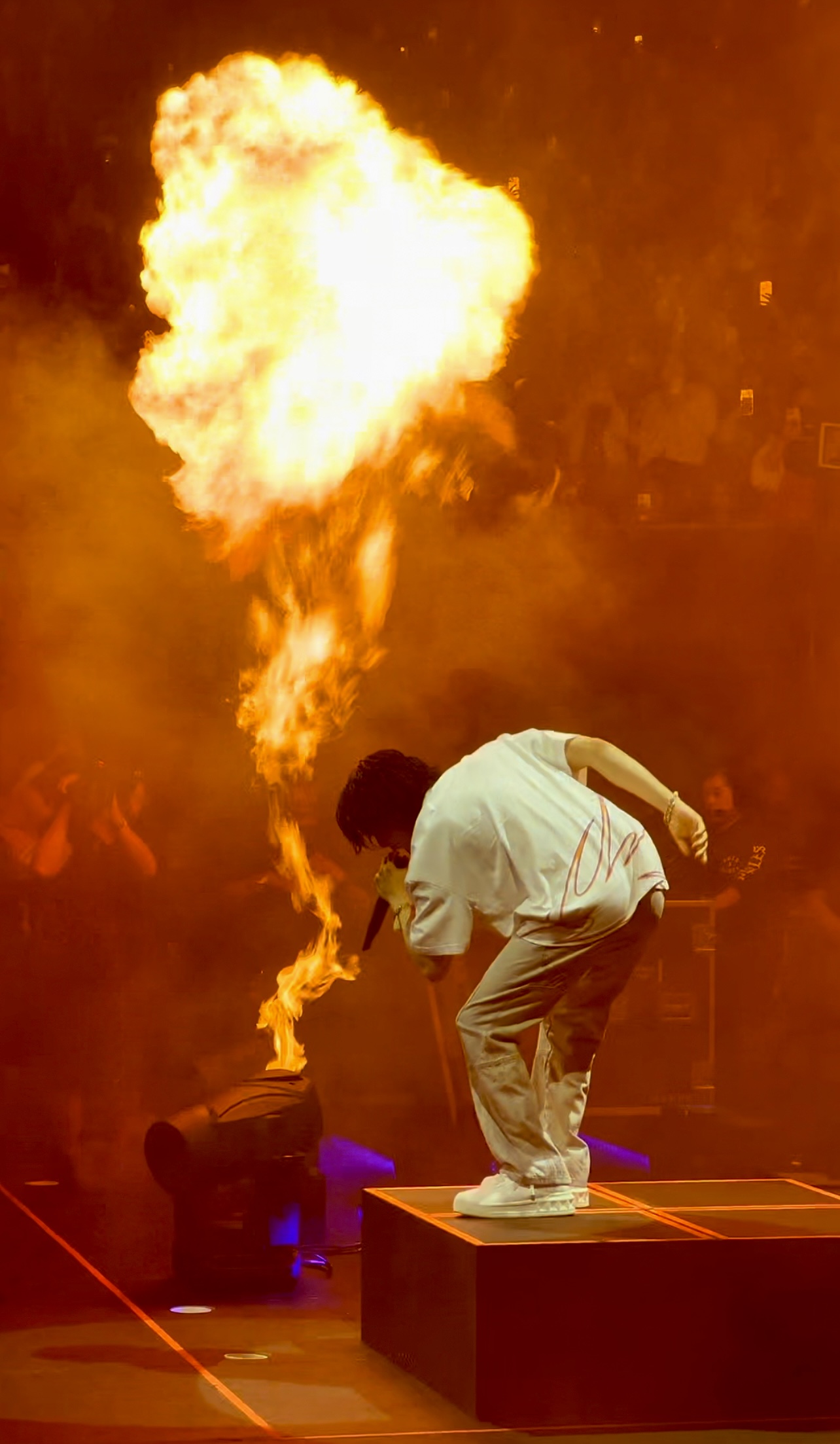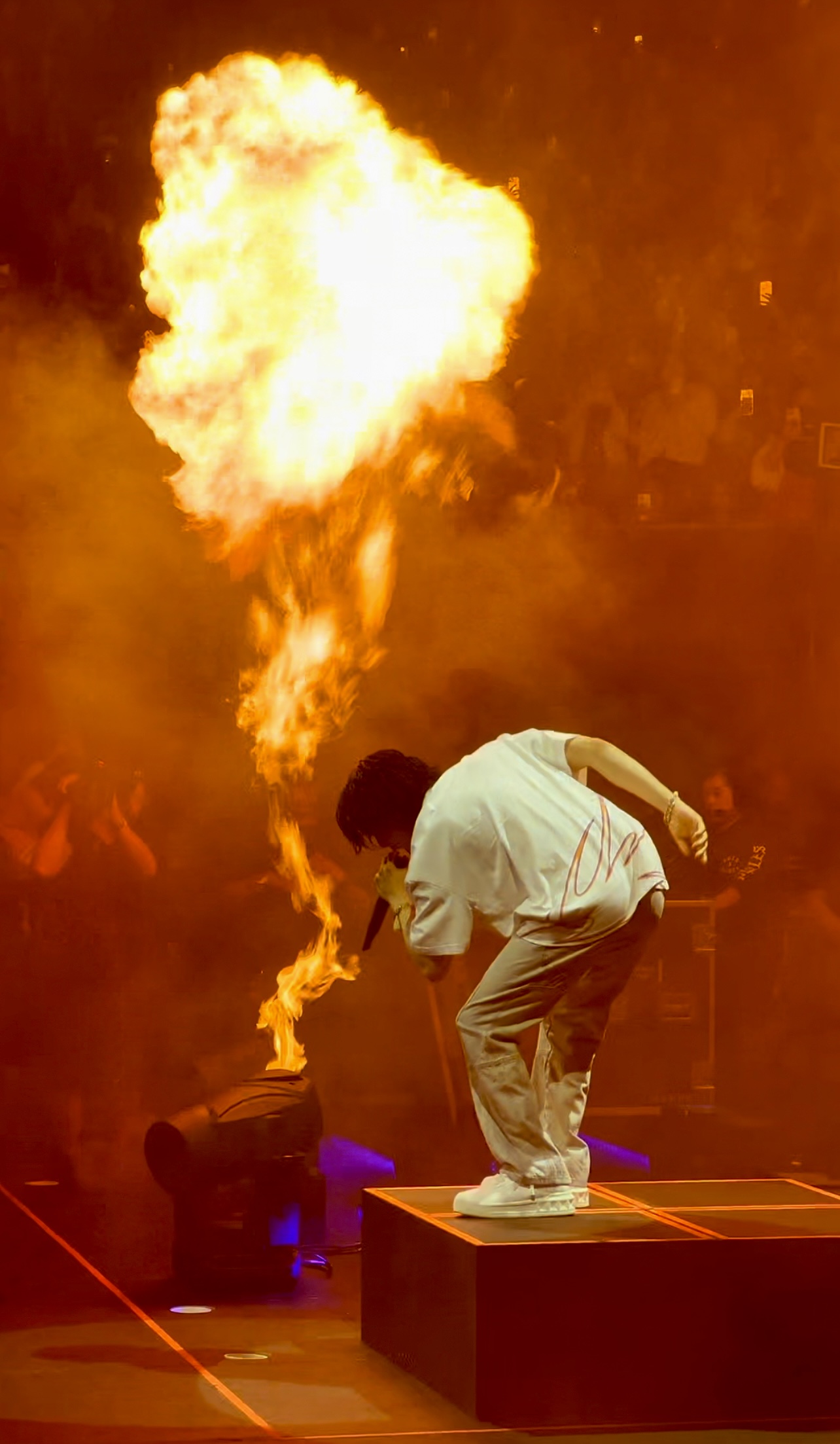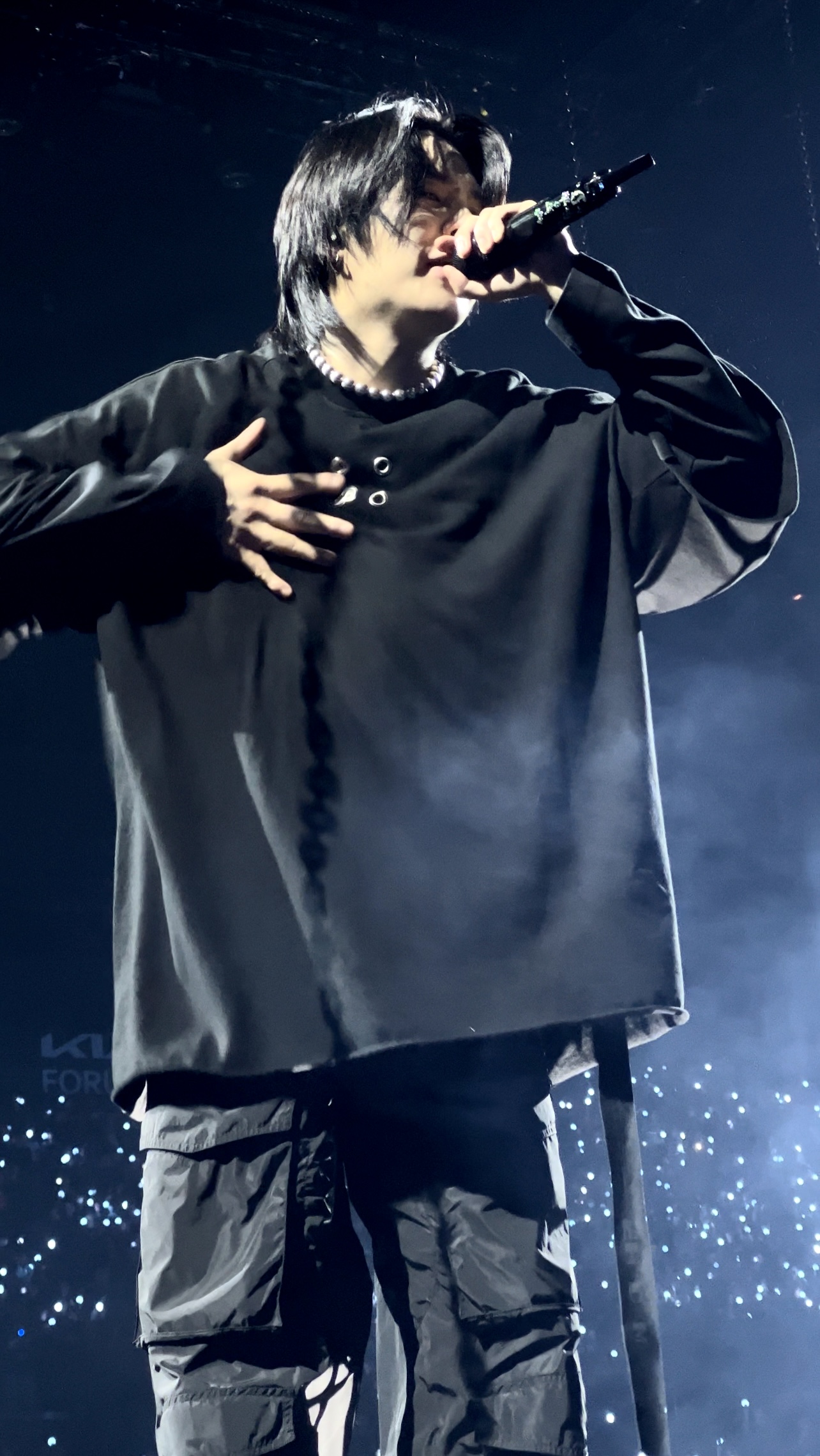 Each night ended with kind words of gratitude and a full smile as Suga had the crowd cheer for his live band and dancers.
He then walked center stage where twelve cameras were positioned all around him and broadcasted him from every angle on the big screen. His last song, perfectly titled "The Last," starts with the lyrics [translated to] "on the other side of the famous idol rapper." The heavy rap song tells the story of his struggle as his fame progressed from mental health to physical illness and his inability to fight his sorrows despite his success. The multiple angles of him on the screen is doused with a fake fire as an allegory of burning that part of himself. As the song concluded he walked swiftly off stage, leaving the crowd to take in and process the intricate story he just told for the past two hours.
All three nights proved that Yoongi is an incredible performer and artist, whether he is alone on stage or accompanied by his six best friends. The lights and stage production of the show is incomparable to any other current running tour. The uniqueness of his performance and his breathtaking stage presence makes the Suga | Agust D D-Day Tour one of the best tours to hit the United States in 2023 so far.
The tour will continue in Southeast Asia, Japan and Korea throughout the summer.
— —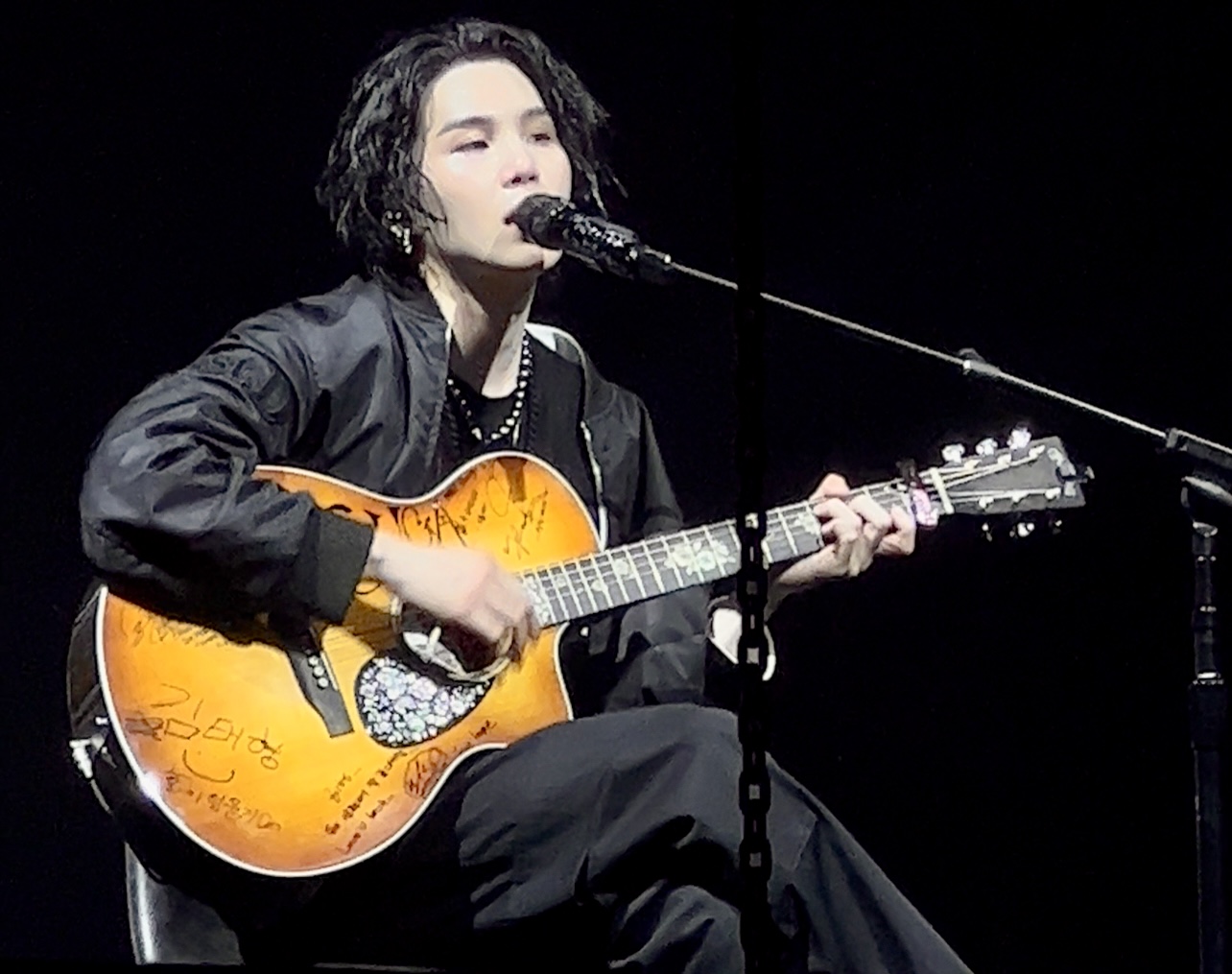 — — — —
Connect to Agust D on Instagram
 © Freya Rinaldi
:: Stream Agust D ::
---