After a 5-year drought, Phillip Phillips decides to 'Drift Back' to music with a heart-wrenching new album that serves as a vessel to a range of all that is human experience in the most inspirational way.
Stream: 'Drift Back' – Phillip Phillips
---
Time really is that mystical thing that heals all and leads to better things.
Singer/songwriter Phillip Phillips is a prime example of this. Over the past five years, Phillips went through the wringer – between issues with his management team and his wife experiencing some serious health problems, COVID, and on a positive note, the birth of his son, there was no shortage of ups and downs.
All of this caused Phillips to take a step back from music and focus on his core pillars of family and love. Feeling confident in where he is at in life, he returns with Drift Back, his fourth studio album (independently out now). This piece of art serves first and foremost a love letter to struggle and the importance of perseverance.
In 2012 when Phillips won Season 11 of American Idol, he was just a boy from Albany, Georgia with a funny name, a dream, and plenty of talent. From just a 30-minute conversation with him, it is clear that a child-like sense of awe and adoration about music continues to course through his veins and push him to continue his pursuit of music.
We begin with a question of what made now the right time to make his return, to which Phillips shares a synopsis of the past five years and begins to dive into an explanation on how his music has been impacted directly by the time away and all the events that occurred.
"It's like a new chapter," he shares.
With this sentiment in mind, fatherhood in all its faces quickly became one of the pillars of our talk.
As he talks about how his son impacts his music, Phillips' demeanor brightens almost instantly.
"I've written a couple of things about him," he says. "Like the song, 'Love Like That' is about him and my wife, but having a kid also changes your relationship with your partner in amazing ways and in ways that you have to learn. So that's just part of growing and having new chapters in our lives and new seasons, but having him, he is the best little buddy in the entire world, even when it's tough. I love being with him."
---
Continuing to discuss his background and the roots and influences of his music, we move into a conversation about his home of Georgia.
"There's a lot of country musicians and people that love country music that are from where I live, and I like the old school country music, but I grew up listening to a lot of rock and a lot of amazing singer-songwriters that were country musicians but they were incredible storytellers. A lot of rock, like The Beatles and all that kind of stuff," he says.
Phillips discusses more of his musical influences and how they added to his musicianship. "I was kind of in a way an outcast as a musician because I didn't play country music; I just talked really country. Ray Charles is from where I live, so I love Ray Charles. I love a lot of blues and funk, so that's always been in my blood. I've always listened to that music and it's been a big part of me. Also, growing up in the country, I enjoy and appreciate the small things and the quietness and everything that moves a little bit slower, you know?"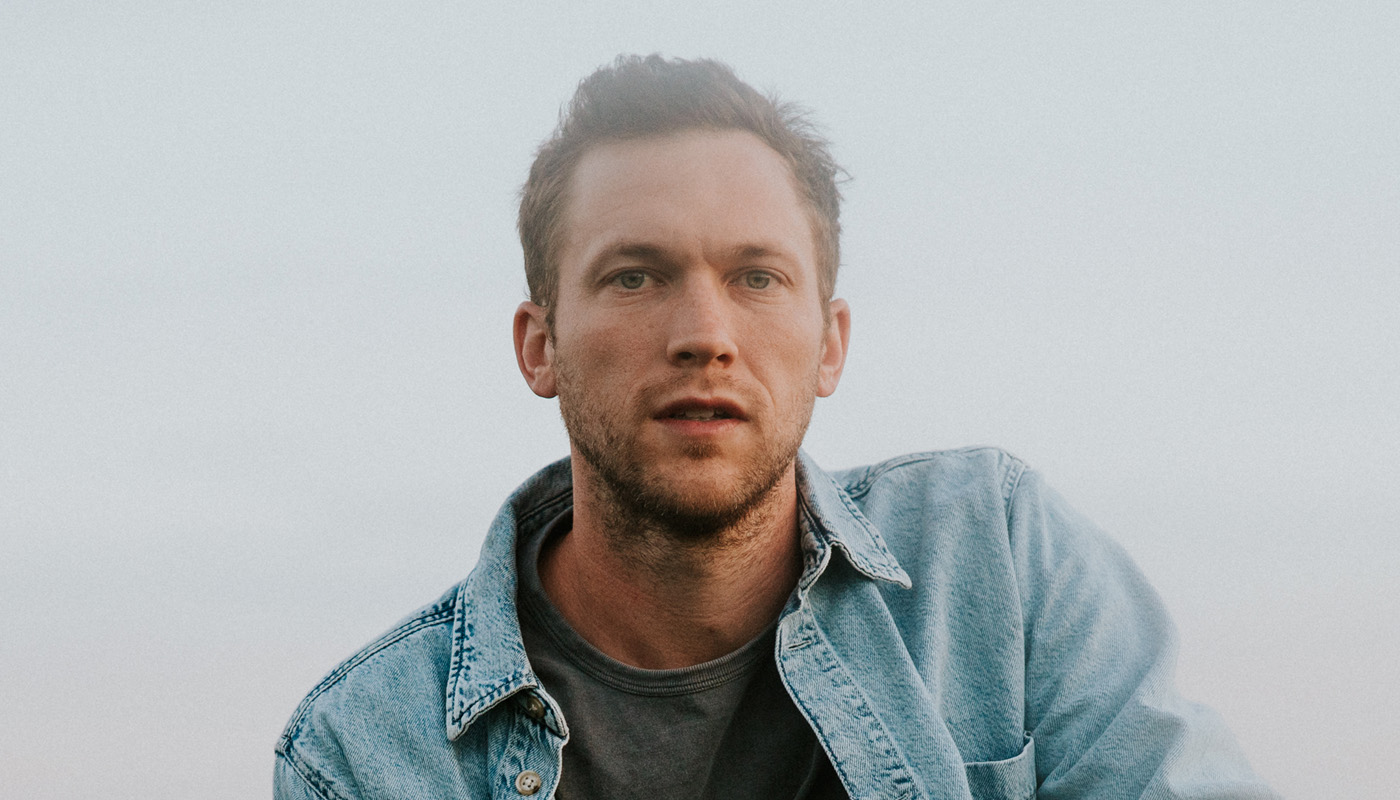 When it comes to his music, Phillips doesn't really define himself.
On this, he says jokingly, "As long as you like my music, you can call me whatever you want."
Listening to each album, especially this most recent release, all of these influences from The Beatles to Ray Charles and all the country, singer/songwriters, and in-between can be heard, which is really the magic of Phillip Phillips' sound.
His music isn't written for one group of people, it has elements that may appeal to anyone. Considering "Love Like That," for instance, we can hear a healthy mix of driving pop elements with more of a gospel-like atmosphere and lyrics that subscribe to the detailed storyline that country often tends to. Blending all these traits is something that Phillips is truly a master at.
In relation to this, when asked how he goes about his whole creative and production process, he says, "That's the hardest part, right? I'll have a bunch of ideas that I'll think are good ideas, but then turn out not good. Whenever I can actually execute something whether it starts off on the guitar or an idea of what I want to write about. When it starts off as the right idea, it might take a little while, but I feel like I can end it in a place where I'm really proud of it, and each song on this album really represents these past five years of some struggles and also some things to celebrate as well. It speaks to sadness and happiness."
As we get deeper into our conversation, we begin to really dissect the album together – beginning first with a question of which song or songs presented the greatest challenges in their creation.
"I will say, 'Dancing With Your Shadows' was kind of difficult to pin down because it started off as more of a ballad. I came up with a part that was a lot slower on the guitar, more picky, kind of Americana style. We never could quite build to where we'd like to end. So then I picked up the guitar, an electric guitar, just to try something different and that turned into what it is now."
As he reflects, he shares, "To be honest with you, not a lot of them were really that hard. It all felt so organic and natural."
Every song ended where I'm proud of it, and when I play it live it always goes to a different level.
Talking more about "Dancing With Your Shadows," a heartbreakingly beautiful song that speaks to the importance of companionship during tough times, Phillips shares his perspective on the song. He speaks about how his wife was going through some complicated and taxing health problems post the birth of their son, and how "she would get really sad and as her husband, she's my best friend, I just would try to cheer her up, buy her flowers, do things, surprise her. I've kind of learned that you don't have to do all that, sometimes you just gotta be there and just be quiet and sit in that silence together, and that's enough."
It's hard to hear your words
When you're so afraid to speak 'em
Somethings on your mind
But you're hiding it away
You say that we're going under
I say we still got each other
It breaks my heart that you can't let go
You say you're fine, but girl, I know
You've been dancing, dancing,
dancing with your shadows
---
We jump to a discussion of the track "Long Time," a tune that takes on a retrospective lens. In response to the question of vulnerability and how he navigated writing this song, Phillips says, "I wrote that first verse really fast one day. Literally just picked up a guitar and wrote it within a matter of a minute or so. That first verse really stuck with me and then I had to put the guitar down because I think my kid wanted to go play or something, and then I finally finished."
"That song is really special. It's really about reflection of self and my life, how my priorities have changed, and even how some goals may have changed, and my feelings in general for myself. We all struggle with times when we get a little sad and times when we're really high. Ten years, I think was about when I wrote the song. Ten years goes by really quick and you don't really know until you can actually see it. I always knew that life and time would go by fast because I would go on tour for three to four months and not come home. I would get home and see some family and friends, and it made me slow down and look in the mirror and see, oh man I am getting a little older, but whatever, I've got another tour coming up. I would always notice it, but then I always had another gig coming up, I stayed busy. Then COVID hit, and I had time to really slow down, I had a kid, and things going on in my personal life that were hard to deal with. So that song is really special, and it's about just me being with the person that I love and that's really all that matters."
In talking about this song, we loop back to the topic of fatherhood, as he mentions the lyric, "And a new son to watch us grow," which prompts Phillips to say, "Not us watching him grow; I want him to always love me and respect who I am, and also to be able to come to me for anything and talk to me about anything."
We've got a new life to call our own
And a new son to watch us grow
I need to show who I am
Hopin' he'll understand
It's a far cry from an easy road
But wе keep goin' when we get knockеd over
We'll find where to stand
In the hands of the world,
and the search of the promised land
If I go, would you leave with me?
If we had no time left to waste or an eternity
All I know is I'd give all of me
Just to have you on my shoulders
slowly drifting off to sleep
---
Phillips also shares some insight into the inspiration behind the penultimate track of the album, "Strangers," which features the artist Caitlyn Smith.
Interestingly enough, Phillips tells an anecdote about how the song was inspired by a line from the 2016 film, Collateral Beauty, which stars actors like Will Smith, Keira Knightly, and Edward Norton, that said something along the lines of desiring to be strangers again.
He shares how he wrote the song with fellow artist, Madi Diaz, and how the song follows the idea of "if we could go back and do it all again. The first time meeting someone that you love is so special because everything is so new, and it says that in the song. Learning all the new things and everything that stands out, it's just so fun and interesting. There's something new to learn from that person. So, it's just about looking back, and on a deeper tone it might also be about enjoying what we have and still looking for new things because you grow as a couple, you grow as people, and you can't forget to date each other.
---
Wrapping up our dissection of Drift Back's tracks, we discuss "Calm Before the Storm."
"That's a sad song," Phillips says.
"That's one of my favorites. I wrote that first verse, again really quickly when I was at home," he shares. "I know it sounds like a relationship between one and another, but for me, that song represents something more than just that. It's relationships with people that you love are hard, regardless of whether it's you and your husband or wife, or you and your parents, you and friends, you and your kids, whatever it is. To me that's what that song is about, it's about all these relationships that I have with people that are close to me in times when it sucks and when it's not so good.
---
Rounding out the interview, we come to mention a statement by Phillips which really sums up the totality of this album:
If you love someone, you gotta love them hard.
Phillip Phillips' achingly beautiful fourth album Drift Back is available for streaming everywhere. The singer/songwriter will be touring throughout the US this fall; tickets and more information are available at phillipphillips.com.
— —
— — — —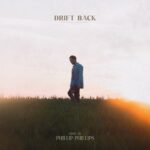 © George Whiddon
:: Stream Phillip Phillips ::
---