Every Friday, Atwood Magazine's staff share what they've been listening to that week – a song, an album, an artist – whatever's been having an impact on them, in the moment. Here's this week's weekly roundup!
— — — —
— —
:: "Go" – The Black Keys ::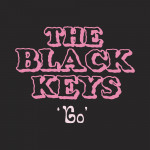 Dan Auerbach and Patrick Carney returned from a five-year hiatus in early March with "Lo/Hi", a stunning anthem that packs a real rock-and-roll punch and promises great things for the band's ninth studio album. The upbeat comeback got a follow-up in April with "Eagle Birds," which wraps gentle solitude and melancholia in loud-dirty guitars in a style unmistakably reminiscent of 2011 hit "Lonely Boy" but with a fresh, revisited sound.
Third in the line of singles is "Go," released May 17 and keeping the level of energy and excitement on a consistent high. For me, the best thing about this piece is the careful balance it brings to the slowly extending selection of songs from the new album: dynamic drums, layered guitars and a killer pre-chorus solo all combine to make it a possible future hit, while the ending – a delicate decrescendo – halters the sound explosion and suggests a more mature, controlled approach to music where the band merely hint at the existence of musical "big booms" instead of revealing it all in the lead-up to the new release. I find this play with generic expectations especially important here as the trio of tracks so far released do not showcase as much variety and complexity as I was expecting after a near half-decade of silence: the three singles, although enjoyable and bursting with signature Black Keys vigor, do not offer a lot more than what we're already used to. Still, "Go" makes me hopeful that we might see the band leave their comfort zone yet.
:: "Want You In My Room" – Carly Rae Jepsen ::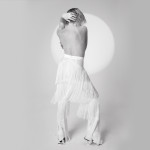 When I say I've been listening to nothing but this song on repeat for four days straight, it's not an exaggeration. Simply put, this song is electrifying. It's exactly the kind of high-octane pop banger we've come to expect from Carly Rae Jepsen (the artist we need, not the artist we deserve). She's gone from being the subject of every "established" (and let's be honest, male) music critic's low blows to emerging victorious as the slyly consistent queen of underground pop. Talk about a glow up.
I'm like a lighthouse
I'm a reminder of where you going
I'm in your head now
every second now
Is your love growing?
With its sharp percussion and nostalgic narrative, "Want You In My Room" can be clearly tied to producer and close friend, Jack Antonoff. There's something so distinct about Antonoff's style that his touch can be instantly recognized. But make no mistake: this song still invariably belongs to Carly Rae. She's proven to be a raging warrior in the pop music space, creating an artistic identity that is truly her own. In a world where dark pop seems to reign supreme, there's something so delicious about the unabashedly upbeat heart-eyes sensation "Want You In My Room" brings. It's ecstasy. It's pure release. It's dancing yourself clean in a dark and crowded room. There's something to be said for the complete metamorphosis Carly Rae Jepsen has exhibited these last few years. Her blossoming transformation is a telling sign that women in pop music are ready to take back their power – and we should all be giving it to them.
:: "Gymnasion" – HÅN ::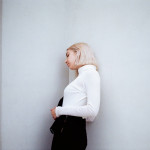 "Gymnasion" by 22-year-old singer-songwriter HÅN (Giulia Fontana) is a synth-pop gem that swirls and glistens from beginning to end. Drawing inspiration from the natural landscapes of her hometown of Garda, a small town in northern Italy, her music paints a vivid picture of her vast, scenic surroundings. About the track, HÅN recollects saying, "Calling this song 'gymnasion' was a reference both to the place where I met the person in the song and to that period of my life together with the universe of little things I associate it with." As a multi-lingual artist, the title track takes on multiple meanings and appropriately fits a song of which listeners can apply to numerous people and situations in their lives. Fontana unveils her personal experiences through her soothing voice that illuminates "Gymnasion" and leaves us eager to hear more from her upcoming EP due out Fall 2019.
:: "Bags" – Clairo ::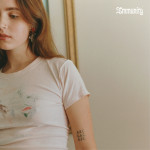 When things go viral, you hardly ever expect them to be good. Fun, yes. Funny, probably. Entertaining for a short amount of time and crucial for you to be able to engage in the current pop culture discourse, definitely. But genuinely good and long lasting, not that much. Clairo, the 19-year-old songwriter and artist who came to prominence and achieved viral status with the single "Pretty Girl" and its accompanying video, is great. Her first EP, diary 001, released in the summer of 2018, was a collection of intimate moments backed by funky, pop, and colourful sounds. It encapsulated the experience of being young in an entertaining and honest manner, and made Clairo an indispensable presence in the pop world. She embarked on a sold out tour supporting Dua Lipa, and then a North American and global sold out headlining tour, all experiences that paved the way for Clairo to gain comfort with her newly found notoriety, become more confident with her music and live shows, and gain courage to speak up about issues that mattered to her. Recently, Clairo has opened up about her fluid sexuality and her experience with juvenile rheumatoid arthritis – and she channels these aspects of her life into her just announced debut album Immunity, out on August 2nd.
The lead single, "Bags," which was released today, is a stellar achievement that shows Clairo's development as an artist sonically and as a storyteller. "Bags" marks the first time Clairo is talking about having a crush on a girl in song, and it is the perfect depiction of the peach-coloured world and feeling of falling in love. Lyrics are full of imagery and show Clairo's internal monologue as she grapples with these feelings:
Pour your glass of wine
But you'll tell me I should be just fine, yeah
Cases under the bed
Spill it open, let it rush to my head
I don't wanna be forward,
I don't wanna cut corners
Savor this with everything I have inside of me
I'm not the type to run
I know that we're having fun
But what's the rush?
Kiss and then my cheeks are so flushed
"Bags" is the perfect introduction to the new phase of Clairo's music and career. It's a little more quiet and organic than what Clairo released before, but it's a song that is perfectly felt by every single listener. It begs to be listened to on repeat, and makes Immunity something to look forward to just that much more. August 2nd can't come soon enough.
:: "I Wish That You Were Coming Home" – Hearts <3 ::
Last week found me listening to a bunch of Neighbourhood frontman Jesse Rutherford's solo stuff ahead of accompanying a friend to one of his SoCal concerts. Which, aside from discovering that Jesse had an entire Andy Warholian phase that my art-and-visual-culture-loving self now wants to (in the words of every professor, ever) unpack,  also introduced me to Hearts <3. Being the first opener at a show can be tough, but Hearts <3 carried his weight surprisingly well. About halfway through his set, Hearts <3 declared we were "getting emo," and launched into "I Wish That You Were Coming Home," followed by much screaming and fanfare.  And he meant it—the song is a heavy dose of emo-influenced nostalgia, with plenty of energy that easily makes it a heavy-hitter. It's definitely a good tune, and anyone who wishes music sounded more like it did when they were in middle school or who digs Jesse's solo music will find even a lot to love in Hearts <3.
https://www.youtube.com/watch?v=faXp7tnVBM4
:: "Not in Kansas" – The National ::
I Am Easy to Find has been one of the most tasking and rewarding listens of The National's catalogue, but "Not in Kansas" is a clear highlight from the record.  It takes both the soft intimacy of songs like "Light Years" and some of the epic experimentation of tracks like "So Far So Fast."  The chorus of Gail Ann Dorsey, Kate Stables, and Lisa Hannigan both juxtaposes and compliments Matt Berninger's stream-of-conscious thoughts meets priestly delivery.  The song is both a prayer and political poem.  The song is almost the perfect counter to the ultra-religious right.  Berninger is both giving praise for beauty in The Strokes, flowers, and other things, while condemning children detained at the border or his home state of Ohio:
Ohio's in a downward spiral
I can't go back there anymore
Since alt-right opium went viral
The track is as beautiful as it is scathing.
:: "Taking on Water" – Jack Hawitt ::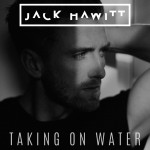 Atwood Magazine was lucky enough to premiere Jack Hawitt's astonishing track "Grow" earlier this year, and today Hawitt unleashes his follow-up single "Taking on Water". In comparison to the preceding single, the track's tone is much more ruminative with gentle, yet impactful, synths coalescing with delicate guitar strums to form an unmistakably atmospheric track. The instrumentation perfectly accompanies to the track's relatable lyrical sentiment, which sees Jack delve deeply into the bewildering apprehension that accompanies the incredible yet somewhat uneasy feeling when you settle into a new relationship
While his clear-cut vocals are remarkably self-assured, his voice still effortlessly oozes with emotion in a delightfully absorbing fashion. While his voice is unquestionably impressive, Hawitt's ability to craft tracks that forge an aura that's endlessly intriguing yet comfortingly familiar is what truly sets him apart. With more music on the horizon, it's an incredibly exciting time for Jack Hawitt, with his knack for crafting easily accessible yet intimately authentic pop tracks looking set to earn him a whole legion of fans in the near future.
:: Here If You Listen – David Crosby (with Becca Stevens, Michelle Willis, and Michael League) ::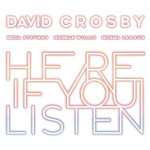 In 2016, '70s folk-rock icon David Crosby (of Crosby, Stills, & Nash fame) released an album with Snarky Puppy's GroundUP Music label. It was called Lighthouse, and it featured several members of Snarky Puppy, including bassist Michael League and keyboardist Cory Henry. It also featured jazz/folk artists Becca Stevens and Michelle Willis, the former of whom has been featured on Vol. 2 of Snarky Puppy's Family Dinner. But enough about Snarky Puppy.
Last year, Crosby put out an album entitled Here If You Listen, featuring members of the touring Lighthouse band: Stevens, League, and Willis. The resulting album is the gorgeous work of a masterful songwriter still on his A-game, collaborating some of the most creative minds in music today. Crosby's name might be the biggest across the cover, but the record is a swell of group vocals and a clear group effort. The members trade lead vocals on most songs: Stevens' ethereal tone, Willis' lilting soulfulness, League's musicality, and Crosby's recognizable croon. The album's mood is palpable – a swath of blues and grays, but it's as sharp as it is soft. Lyrically, the album is complex and poetic. There's the beautiful "Vagrants of Venice," an aching, legato guitar line underlying a more rhythmic vocal line, full of round-robin singing and even more perfect harmonies. Then there's the equally beautiful "I Am No Artist," which, of course, is a laughable phrase when you consider the artistry behind the album. Interspersed throughout the album are two songs titled only as years: "1967" and "1974." Each is a demo of Crosby's from that year, completed with added layers from the current band. Each is given new life. The album closes with a haunting cover of Joni Mitchell's classic "Woodstock," as if nodding to Crosby's roots. It's an incredibly moving and beautiful album, and deserves so much recognition.
:: "State of Mind" – JJ Wilde ::
"Something's so sweet about seeing things through a broken lens," sings an emphatic JJ Wilde in her newly-released sophomore single "State of Mind." A rush of raw energy churns as the Canadian alt-rocker reflects on her faults with confident resolve: "I know I'll fuck it up, but it's what I need in the end."
Life is inherently screwed up, but JJ Wilde's new song helps make sense of the twisted cacophony. Poised and fiercely unapologetic, Wilde asserts herself as ever-growing and ever-changing: A constantly evolving work in progress. Between its message of perseverance and Wilde's incredibly passionate performance, "State of Mind" is easy to fall for – a rock song repeat for repeat spins. Its highs are energizing; its lows are reassuring; and throughout, we are gifted with the incredible talents of JJ Wilde, whose electric presence transfers over to dynamic vocals and powerfully expressive guitar work.
While similar in vein to Jade Bird, Lauran Hibberd, and Angie McMahon – three rockers I can't get enough of at the moment – JJ Wilde has an edgy own hard rock core that sets her work apart. There's a ruthlessness to "State of Mind" and her debut single "Wired" – a kind of high-octane affirmation that she's holding nothing back from her audience. Such an artistry is hard to come by, so when you do find it, you hold on tight – as I'll be doing with these songs and more as Wilde prepares to release her debut EP Wilde Eyes and Steady Hands this summer (6/21, BMG/Black Box).
:: "Nostalgia" – SK ::
Up-and-coming British singer/songwriter SK is already a trailblazer in the R&B genre. Her most debut track, "Nostalgia," is the culmination of a childhood filled with soul influences like Aretha Franklin and Donny Hathaway. SK's rich musical foundation, developed from an early age, coupled with her life experiences gained as an adult, has laid the groundwork for the smooth instrumentation and strong lyricism heard in "Nostalgia."
Per the artist, "Nostalgia" shares what she learned about herself following a relationship: "'Nostalgia' was written when I was in my last relationship, it's about yearning for the infinite possibilities of the beginning and realizing after it was over that the only thing I really had the entire time was those memories."
With the increasing influence of old-school soul on mainstream pop music, SK is definitely positioned to grow over the coming months and years. Her very first tune shows her maturity as an artist and her commitment to the soul genre.
— — — —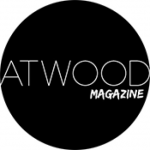 ---
:: This Week's Features ::