What do we think about at night, as we drift off to sleep? Some reminisce about the past day; some wish for a better tomorrow. Others hope for sweet dreams. In Pat Ballard's 1954 hit and classic "Mr Sandman," the narrator reaches out to the bringer of dreams, hoping for a good one filled with romance. The version made popular by female quartet The Chordettes is light and peppy, a swinging a cappella number filled with joy and cheer. In contrast, SYML's brand new version of "Mr Sandman" is an ominous and brooding song full of dark waves of emotion.
Mr. Sandman, bring me a dream
Make her the cutest that I've ever seen
Give her two lips like roses and clover
Then tell her that her lonesome nights are over
Listen: "Mr. Sandman" – The Chordettes
---
Atwood Magazine is proud to be premiering SYML's cover of "Mr Sandman," in honor of the 63rd Anniversary of the original "Mr Sandman" on May 14th. Translated as "simple" in Welsh, SYML is the project of singer/songwriter Brian Fennell, founding member of Seattle-based indie rock band Barcelona. His stellar debut single "Where's My Love" has over 12 million plays on Spotify alone, and its captivating acoustic music video recently eclipsed one million views. "Mr Sandman" is an equally powerful experience,  layered in warm textures that ring into the cold distance.
Sandman, I'm so alone
Don't have nobody to call my own
Please turn on your magic beam
Mr. Sandman, bring me a dream
SYML shows the extent of his prolific artistry by flipping a familiar tune on its head. Gone are the happy-go-lucky theatrics of the original; powered by a harmonic minor key, SYML's reinterpretation unleashes the lonely heartache of Ballard's words. "Mr. Sandman, bring me a dream," he croons atop a solemn piano melody. Fennell's voice is soft like a whisper, but full of pain: He evokes a range of emotion through his delicate, somber lilt.
"I was asked to make this cover for a TV show, but it never ended up getting used," SYML explains. "I thought it was an intriguing choice because of the bubblegum-happy feel of the original. When I was working on it, I was moved by how desperate and dark the lyrics actually felt when you slowed things down and gave it a minor feel overall."
Mr. Sandman, bring me a dream
Make her the cutest that I've ever seen
Give her the word that I'm not a rover
Then tell her that her lonely nights are over
SYML succeeds at capturing the sheer heartache and raw vulnerability of Ballard's lyrics, combining his own incredibly evocative voice with an expansive, yet minimalist soundscape of exquisitely mixed piano, other percussion and strings that pushes the artist's vision forward.
It's a new way of understanding an old song: On its 63rd anniversary, "Mr Sandman" is given a breath of life through a radical, emotionally overwhelming revision. SYML offers us the rare opportunity to take a fresh look at something we all thought we knew, but through this cover, we find there to be so much more to these classic words than meets the eye.
Out this week via Nettwerk, SYML's alluring cover of "Mr Sandman" is a haunting plea, an utterly poignant expression of longing, sadness, heartache and solitude that dramatically transforms the old into new. SYML's words stay with us long after the song is over, echoing into the darkness: Mr. Sandman, bring me a dream…
Connect with SYML below, and be sure share "Mr Sandman" with your friends and family. About this song, one thing is certain: SYML has given us a new way to dream.
— — — —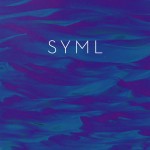 cover © Adrian Ragasa
:: Listen to More SYML ::