A refined and upbeat shoegaze-tinged pop track, "Blinded" possesses all the charm and infectiousness that has made Mint Julep standouts in their field.
Stream "Blinded" – Mint Julep
---
Hollie and Keith Kenniff understand well the elements involved in melodic formulas that both enrapture and enamor listeners. Keith, having been working on projects such as Helios and Goldmund, is no newcomer to evocative soundscapes, so when he combines the effusive tempos of synth-driven pop tracks with Hollie's faint yet celestial vocals, the outcome is an amalgamation of nebulous beauty and shimmering dreamscapes. This creation is Mint Julep, a husband a wife duo that stands out amongst the rest of the crowd due to their inability to be anything but rapturous.  After a few years of silence, the duo is back with "Blinded," the debut single from their upcoming album, Stray Fantasies, and Atwood Magazine is proud to be premiering it today!
"'Blinded' was one of the first songs that we wrote for the album and helped to serve as a baseline in shaping the tonal character of the rest of the songs," explains Keith to Atwood Magazine. "Production-wise, I was listening to a lot of vapor-wave/ lo-fi stuff, so I was fooling around with those sorts of sounds with the synths and overall character of the mix, but in keeping with a more pop song structure. I initially laid down an idea for a track that had more layers in it and felt a bit 'bigger,' but once Hollie's lyrics and vocals took shape we thought it best to subtract a lot and keep it rather minimal."
Blinded by the light and can't decide
Which way is gonna take us out of here
When all the colors rise, the moments come back
But you're nowhere and I'm falling behind
Delicate synths adorn the beginning of the track, providing an upbeat tempo that will have feet tapping incessantly throughout the entirety of the song. Hollie soon joins with her ethereal vocal quality that, despite its haziness, perfectly complements the track as a whole and brings a zeal that otherwise wouldn't have existed without it. The delicacy of the synths then turns into bustling shimmers, giving an otherworldly aura to an already imaginative and stellar song. As soon as the guitar enters the mix, a phase two of sorts takes place as a multitude of instrumentation begins their ascension.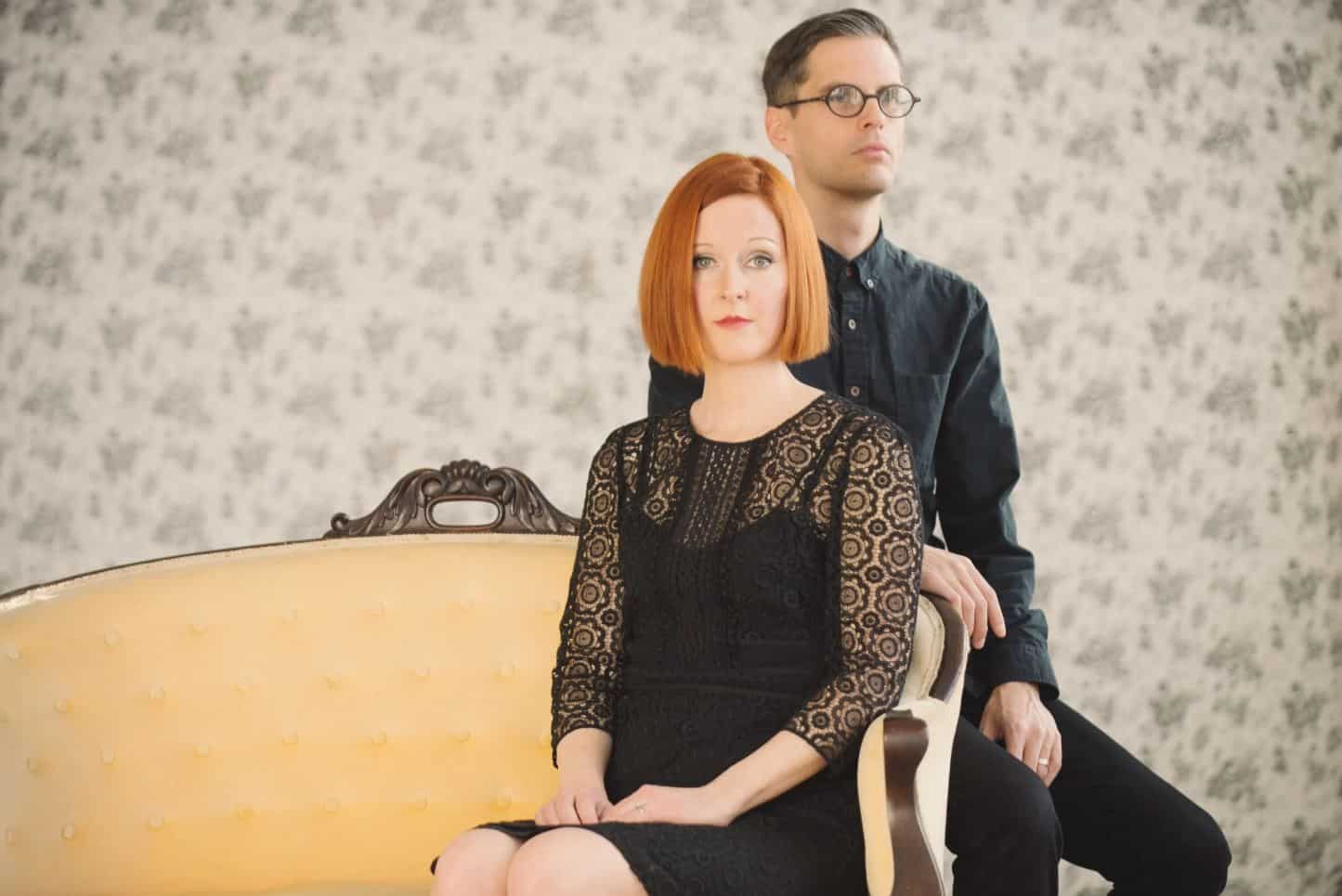 "Hollie's lyrics were quite evocative of a sort of hazy/poetic feeling, so I wanted to mirror that with the music," continued Keith. "There's a lot of hiss, saturation, and delay, so it all feels slightly homemade and washy and not super slick or polished. We did not want to frame the lyrics in a way that made the song not seem cold or dark or brooding, but rather something that had a warmth to it; something with a sunny-ness, thoughtful and inviting."
Wake up in this city, it's one of those rains
So we close the curtains and start it all again
Wake up in this city, it's one of those rains
Slowly close the curtains and only we remain
Hollie's gentle approach with her singing serves to only heighten the experience the song provides. "When the morning's gone and we've lost our shelter. The dissolving dawn that glows like embers" croons Hollie with a fragile yet powerful presence, truly showcasing the poetic nature the duo intended to highlight. They absolutely nailed it. After the second chorus reaches its end, the onrush of instrumentation that was heard before makes its way back, but this time with an even more fiery presence. It's boisterous and pulse-pounding, leaving a lasting impression that will have listeners chasing this feeling well after the song's last note is hit.
Mint Julep certainly knows what it takes to make an infectious anthem, and "Blinded" is simply their most recent example of that fact. With their upcoming album Stray Fantasies slated for release on January 31 via Western Vinyl, 2020 is already looking to be the duo's finest yet.
Listen: "Blinded" – Mint Julep
— —
? © Keith Keniff
:: Stream Mint Julep ::