There's a familiar intensity ebbing and flowing from Sedgewick's new single. Rife with tension, "Red Moon" glows with the magnetic energy of life, a never-ending search for balance in-between two unstable poles.
Spiderwebs of smoke
crawlin' down, drifting down
Fireflies leavin' trails of light
Buzzin' 'round in a dark sky
Listen: "Red Moon" – Sedgewick
---
Atwood Magazine is proud to be premiering "Red Moon," the latest single off Sedgewick's forthcoming new album, Collapse (independently out 11/1/2017). The Chicago-based dream folk trio of Sam Brownson, Oliver Horton, and Jake Hawrylak, Sedgewick offer an expansive array of dynamic sound that ignites the soul and excites the ears, provoking our ins and outs as the band explore some of the deeper aspects of our human experience.
In other words, prepare yourselves.
Sedgewick is a dream folk trio yearning for the sounds of the unknown, built on the juxtaposition of the sounds of old and sounds to come. They explore the space between a literal and sonic narrative, where the meaning is evolving with each new listen. Their unique live set up of synthesizers, upright bass, effects, and distinct vocal harmonies are sure to inspire. Their new full length record, Collapse, comes out on November 1st.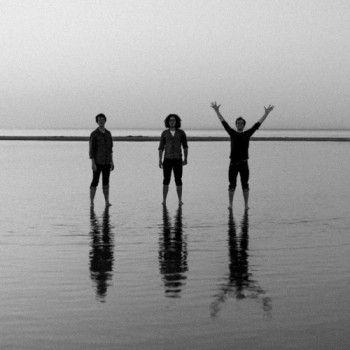 Fireworks boom as we watch fire die,
Fireworks boomed
as we watched our fire die
It's time to let go,
my cover is blown
Oh how I've grown
"Red Moon" comes off as a massive series of observations and reactions, the entrance lyrics setting a somber tone: Spiderwebs of smoke crawlin' down, drifting down. The lead singer's warm, full voice embraces a complexity of darker emotions, wailing sweet croons that evoke as much sincerity as they do humility. There's a self-awareness to the display – it's as though Sedgewick know that, despite the depth of their song's lens, it is still only one point of view in a world full of doors and options.
"This song is cathartic for me," offers Sedgewick's Oliver Horton. "It shows me my journey, my emotional map, my kaleidoscope of emotions in a dark time. It shows that my life is full of heartbreak, disappointment, sadness. Do I let it control me? Or do I let it inform me? It shows me what is on the other side of that heartbreak. Through that pain I became a person bigger than myself. My awareness of my feelings became a life mission. There will always be darkness, but it's what I do with that darkness that makes me who I am."
Traces…
Emerge the greater me
Fly on through fire
Changing my tune
Changing my colors
Red moon rises…
Out November 1st, Collapse promises to push its listeners, to propel us to dive into ourselves. Pre-release singles "Signs," "To Fold" and now "Red Moon" each carry distinctive layers of emotion and musicality, displaying Sedgewick's ability to develop beautifully lush, ambient and provocative environments. "Red Moon" is particularly unique in its irregular rhapsody: The song, neither erratic nor pastiche, flows between different melodies, each bearing its own special significance and hypnotic elements.
As the band repeat red moon rises over and over, and the bass pulses deep beats in our heads, perhaps we can harken back to Horton's incredibly poetic words:
There will always be darkness, but it's what I do with that darkness that makes me who I am.
Enjoy Sedgewick's "Red Moon," exclusively on Atwood Magazine!
— — — —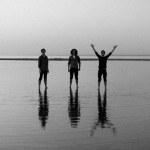 photo © 2017
:: Listen to Sedgewick ::