The fourth solo album from Noel Gallagher, 'Council Skies' shows new elements of the High Flying Bird's seasoned abilities and proves his continued relevance to the music industry.
'Council Skies' – Noel Gallagher's High Flying Birds
---
Council Skies, the most recent release from Noel Gallagher's High Flying Birds, is a triumphant collection of post-Oasis work that proves the relevance of the elder Gallagher and why he continues to hold such a prominent place in the world of alternative music.
This album is littered with standout tracks such as "Pretty Boy," "Dead to the World," "Easy Now," "There She Blows!" and the title track, "Council Skies," however it should be noted that each track highlights the classic UK rock atmosphere for which Gallagher may be relied upon to keep alive.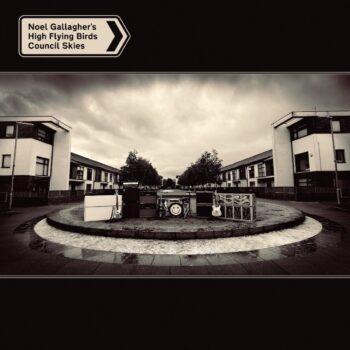 Kicking off the album is "I'm Not Giving Up Tonight," a song that eases listeners into a comfortable groove highlighted by moments of choral outbursts that bring about a gospel-like sound that allows for the gates of the Council Skies, to open and Noel's talents to be shown off to their full degree in later tracks.
"Pretty Boy," which features Johnny Marr of The Smiths on guitar, is an instant stand-out. This tune generates a stunning narrative backdrop that seems to follow a boy and a girl, presumably a couple, that is supported in their journey together through life as they deal with dreams and prospects of money by rapturous, chasing instrumentation. What makes this song such a standout track is the simplicity of the lyrics as they are delivered by Gallagher's vocals and cleverly paired with Johnny Marr's guitar.
You got the dreams of children
You gotcha eyes of gold
I hope you live to see them
Before you get too old
---
Changing styles to possess a definite French, film-noir influence through the implementation of piano and symphonic strings, alongside, accordion in the instrumental break we have "Dead to the World."
Here we are presented with a vividly illustrated image of cobbled streets and pure addictive mystery that we might see in a film starring Humphrey Bogart. It is dreamy, melancholic, and contemplative in a way that we've never seen Noel Gallagher before as he sings, "If love ain't enough to make it alright, leave me dead to the world," seemingly admitting defeat to the trials that love exudes.
---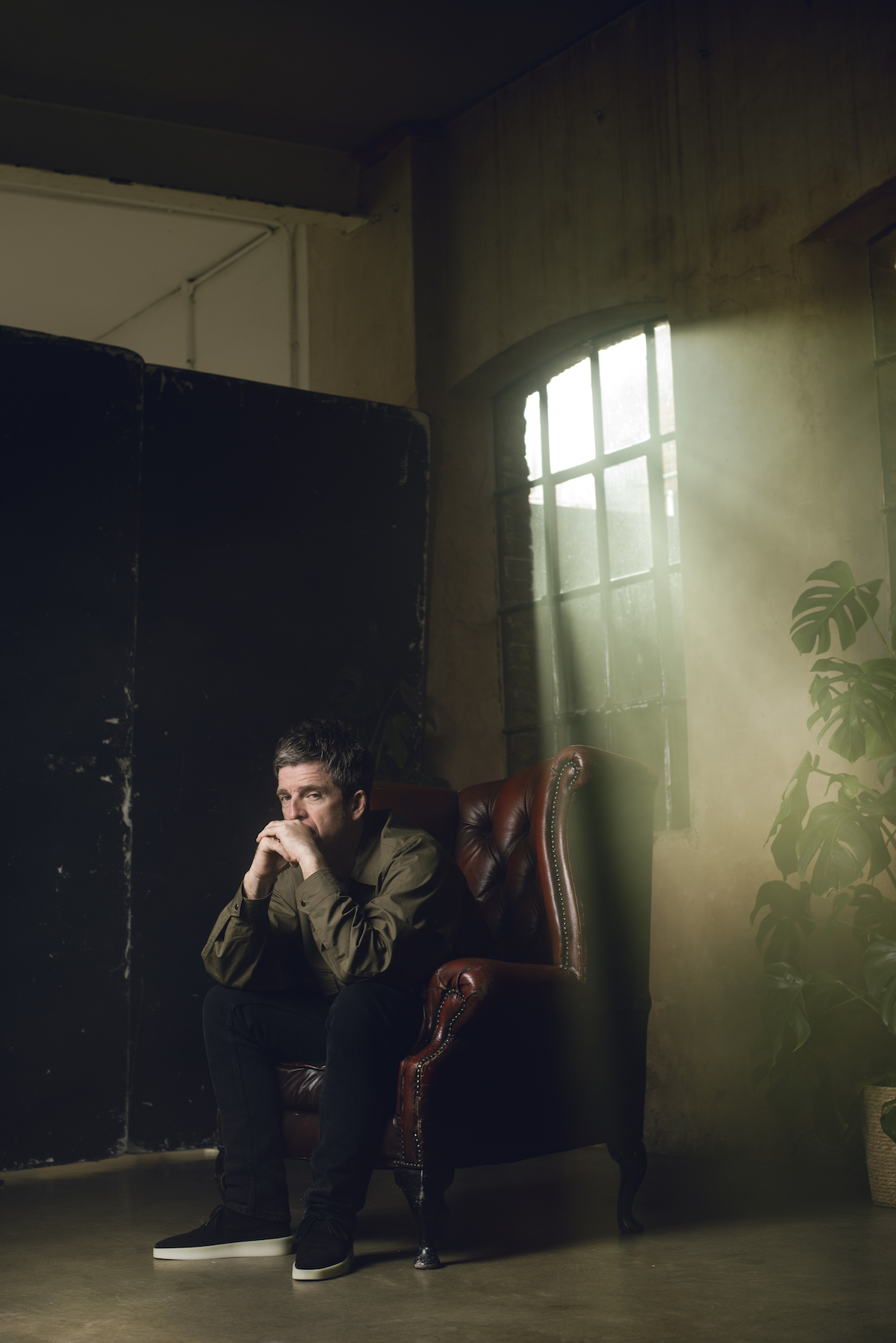 "Open The Door, See What You Find," lives on a different world than "Dead to the World" as it features much more upbeat sounds, that make you feel like you could be floating through the sky. Admittedly, this song falls short in the lyric category where it is lacking depth and possesses an unfinished quality that plagues the song. The lyrics are vague and even though they begin to introduce themes that would be thoroughly introspective about self-discovery when Gallagher sings, "I see all that I will ever know / I see all that I will ever be," as he thinks about life in his fifties but this idea isn't permitted to reach explore its potential due to incomplete and lazy execution of the lyrics. All this to say, apart from the backing track which once again features Johnny Marr on guitar, this song is lethargic with brief moments of inspiration.
"Trying to Find a World That's Been and Gone Pt. 1" does what "Open The Door, See What You Find," should have as it explores themes of self-discovery in a subtly anthemic way with gentle horns, angelic vocals, and simple lyrics that get the message of perseverance and curiosity as time goes by and love plays its games, across to listeners.
If only you and I could try
To turn the page like the winds of change
That come around now and then
The cold against my shoulder
Always seems to be there
D'you think I'll ever learn?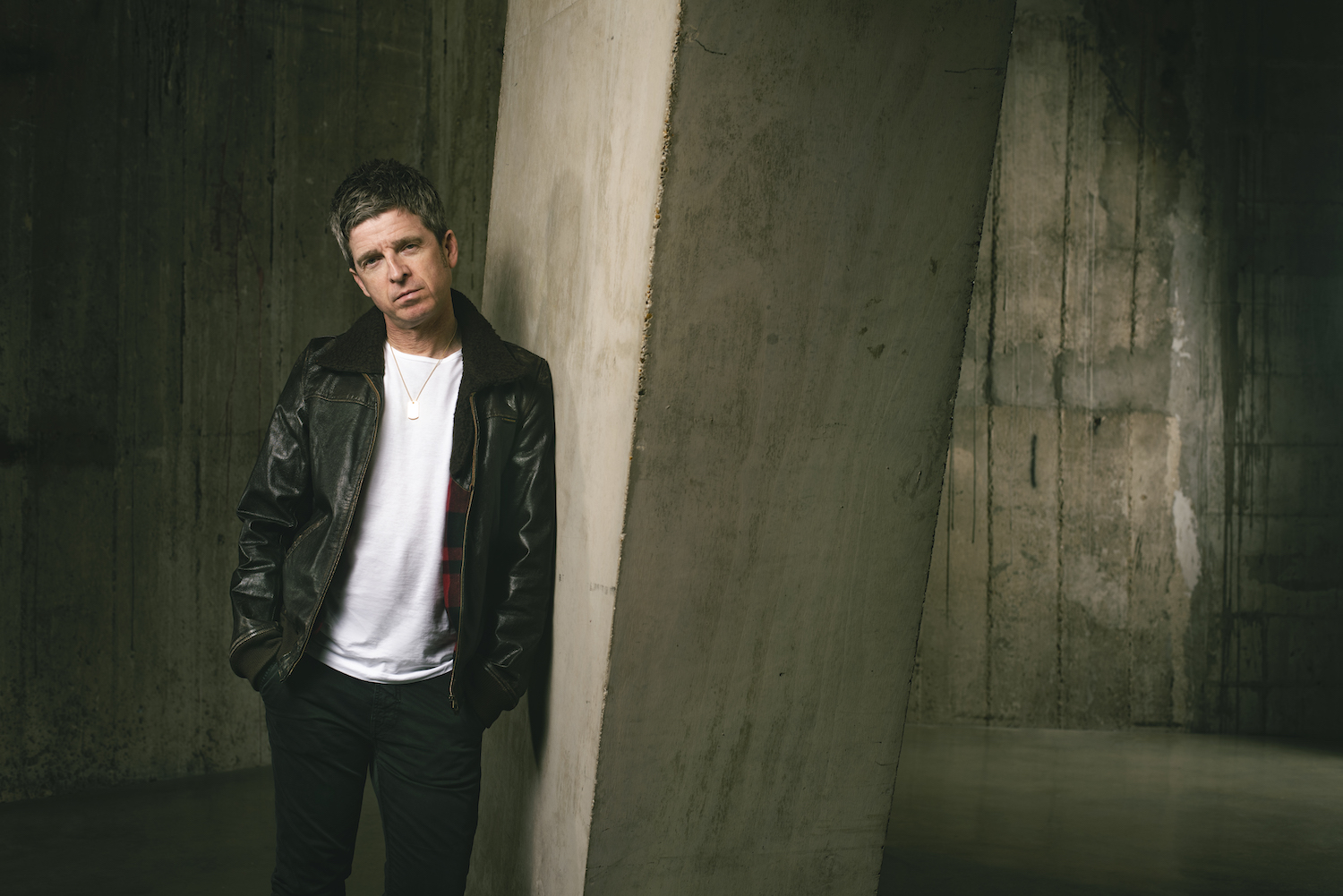 Sixth in the listing and a highlight of the album is "Easy Now," a nostalgic track that is easy to listen to without being monotonous.
I saw you up and down the lane
But I don't know your name
Or the places that you hide
If you trade
All the love you've ever made
For what you gave away
I wonder what you'd find?
What stands out about "Easy Now" is how the title track of the album, "Council Skies," seems to be able to draw from lyrics and themes in "Easy Now" about destinations and wondering about finding your place in the world and where you stand when it comes to love and sacrifices that you might make, and further the storyline. This link between the songs, whether intended by Gallagher or not improves the quality of both and reinforces the general importance of listening to albums in order, as this gem might otherwise be missed by listeners.
---
"Council Skies" takes on a more rounded out and complete idea of nostalgic youthful daydreams that feel lost and undeveloped in retrospect, but that have matured to carry the self-assured sentiment, "I found you" even if it seemed like the train to discovery would never come.
Catch a falling star and we
Might drink to better days
Hiding what we find behind the sun
Thinking of what might have been
And what the future says
Waiting on a train that never comes
---
Nearing the end of this High Flying Bird's album, we have the final stand-out track, "There She Blows!" – a tune which, true to its name, is a nautical, haunting, ghost-ship auditory expedition through a tale of romance. This song ebbs and flows with the sea, with airy vocals that perfectly punctuate the lyrics in a tension-filled delivery, percussion that urges the song on like waves to a sea, and a killer guitar break that just makes sense, "There She Blows!" deserves much more recognition for both its construction and presentation.
"Love Is a Rich Man" is a lyrically brilliant song, especially in the first chorus where it shows an unbridled devotion to being exactly who someone wants you to be. The lyrics work in tune with the instrumentation which guides this story along with pop-inspired flicks and jams of a classic rock guitar.
I'll give you what's left
of my dreams in the morning
I'll bring you the catwalk, girl,
you'll be the talk of the town
Blending characteristics of "There She Blows!" and "Love is a Rich Man" in terms of tone, is the penultimate track of the album, "Think of a Number." Here Noel seems to combine the mystical lyricism and instrumentation that we find in "There She Blows!" with a slightly more uptempo and percussion-driven overall sound. The lyrics of "Think Of A Number," definitely add to the musical faces of Noel Gallagher and prove his talents, as he writes about the future and dreams and the uncertainty of it all.
Let's think of a number
And I'll try to guess your name
Let's drink to the future
I hope it comes round again
Right now, people are dancing
While the world slips away
There's no time for love and romancing
---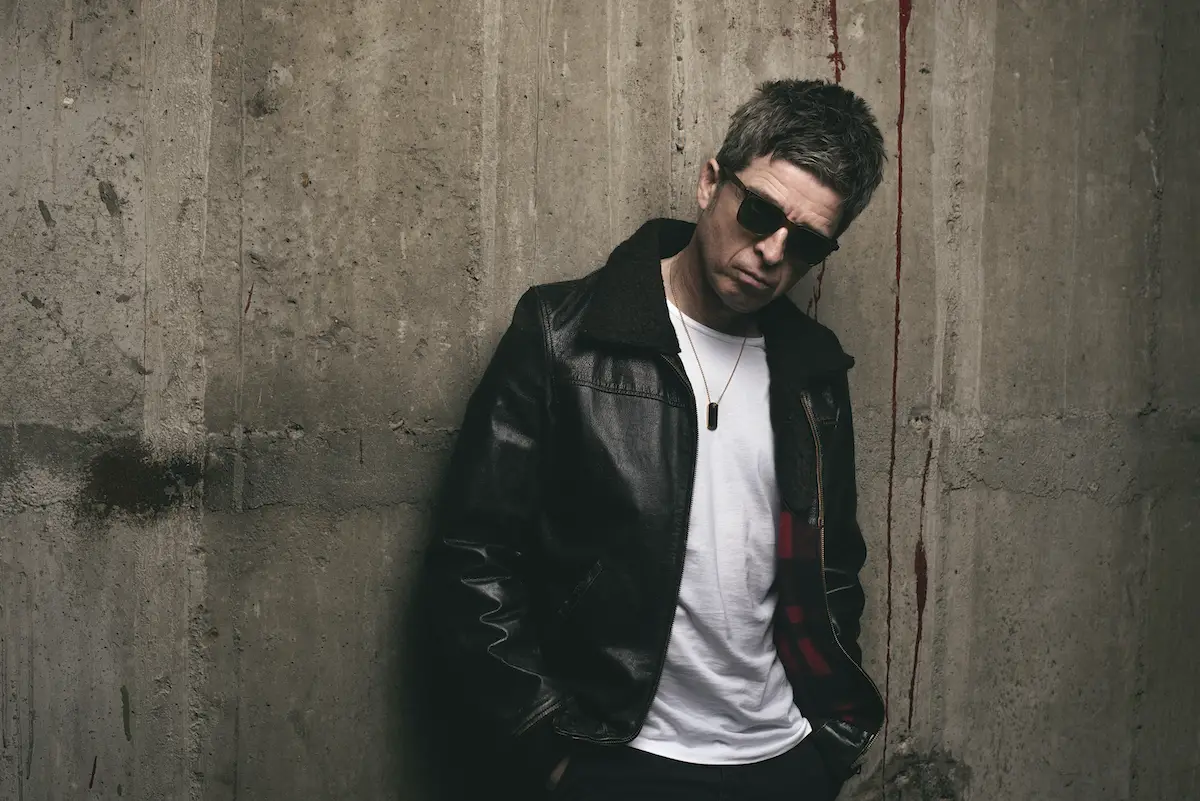 Rounding out Council Skies, Gallagher sings, "Don't be afraid when you're rolling the dice / Lifе is a trip that you don't take twice," a message which sums up the album as a whole thematically. "We're Gonna Get There In The End," cleverly placed at the end so that the title matches with the album tracklist placement, is a charming little song that is encouraging to listeners lyrically and instrumentally.
As a collection, Council Skies is a strong effort by the elder Gallagher brother. There are highs and lows, as with everything, with definitive tracks that prove his exceptional talent, and others that fall a bit short in their execution. Nevertheless, Noel Gallagher is on top of his game: Council Skies is a genius and classic gallery of songs post-Oasis that proves the world of post-punk, UK alternative rock is very much alive and thriving.
— —
— — — —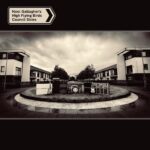 © Matt Crockett
:: Stream Noel Gallagher ::
---