A dramatic and sweeping alt-pop upheaval, Novaa's new single "The World's Thing" is a catchy, intense ode to indifference and apathy in the modern age.
Stream: "The World's Thing" – Novaa
---
We are living in an age of information overload: Of nonstop push notifications, an endless stream of curated Instagram posts and TikTok videos, and targeted advertising every which way we turn. Add to that the noise from news outlets, outlets pretending to be news outlets, and every opinionated Twitter user out there, and you've got the makings of a digital inundation that can overwhelm even the most savvy and insatiable souls.
It's all too much, and when the dam finally does break – and in today's climate, it always eventually breaks – everything stops. When there's no room left inside, we stop absorbing information and we stop caring about the world outside. Everyone has a breaking point, and in her radiant new single, Berlin's Novaa captures the ultimate impact of information overload. A dramatic and sweeping alt-pop upheaval, "The World's Thing" is a catchy, intense ode to modern day indifference and apathy: Electric and emotionally charged, it's a hypnotic outpouring inviting us to join in and let go.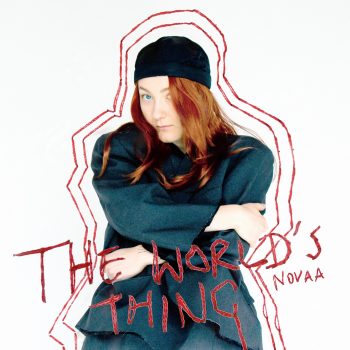 My care died of an overdose
The trouble's stacking at my doorstep
Yes I saw your 17 missed calls
I was just too tired to reach for my phone
I'm leaving all my lovers on read
Cause there ain't no lovers left
Seems like my anxiety is out of breath
Or she's smoking too much cigarettes
Atwood Magazine is proud to be premiering the audio and music video for "The World's Thing," Novaa's first single of 2022 (out January 28th). The latest single off Novaa's forthcoming fourth album She's a Star (out April 2022), "The World's Thing" finds the Berlin-based alt-pop artist, born Antonia Rug, coming to life with an alluring, minimalist warning of sorts – or perhaps, a surrender. Sonically reminiscent of Billie Eilish's "Bad Guy," the track envelops the ears in a wash of compelling, subdued sound – in this case, Novaa's intimate and relaxed, front-and-center vocals shine gently alongside a seductive, forward-pushing electronic beat. Harmonies add further depth to an already intoxicating experience, but "The World's Thing" doesn't need much else to hit hard and leave a lasting impression.
I let the world do its thing
While I do my thing
I let the world do its thing
So I can do my thing
From a lyrical perspective, Novaa music is unfiltered and unapologetic. She sings of observing "tyrants becoming presidents," while admitting that her "care died of an overdose." She's a little numb to everything, and she says so – both through words and through tone of voice, as she lets emotion do the talking.
Tyrants become presidents
I'm coping by ghosting my friends
Being human is the latest fashion trend
And I'm a fake designer brand
I let the world do its thing
While I do my thing
I let the world do its thing
So I can do my thing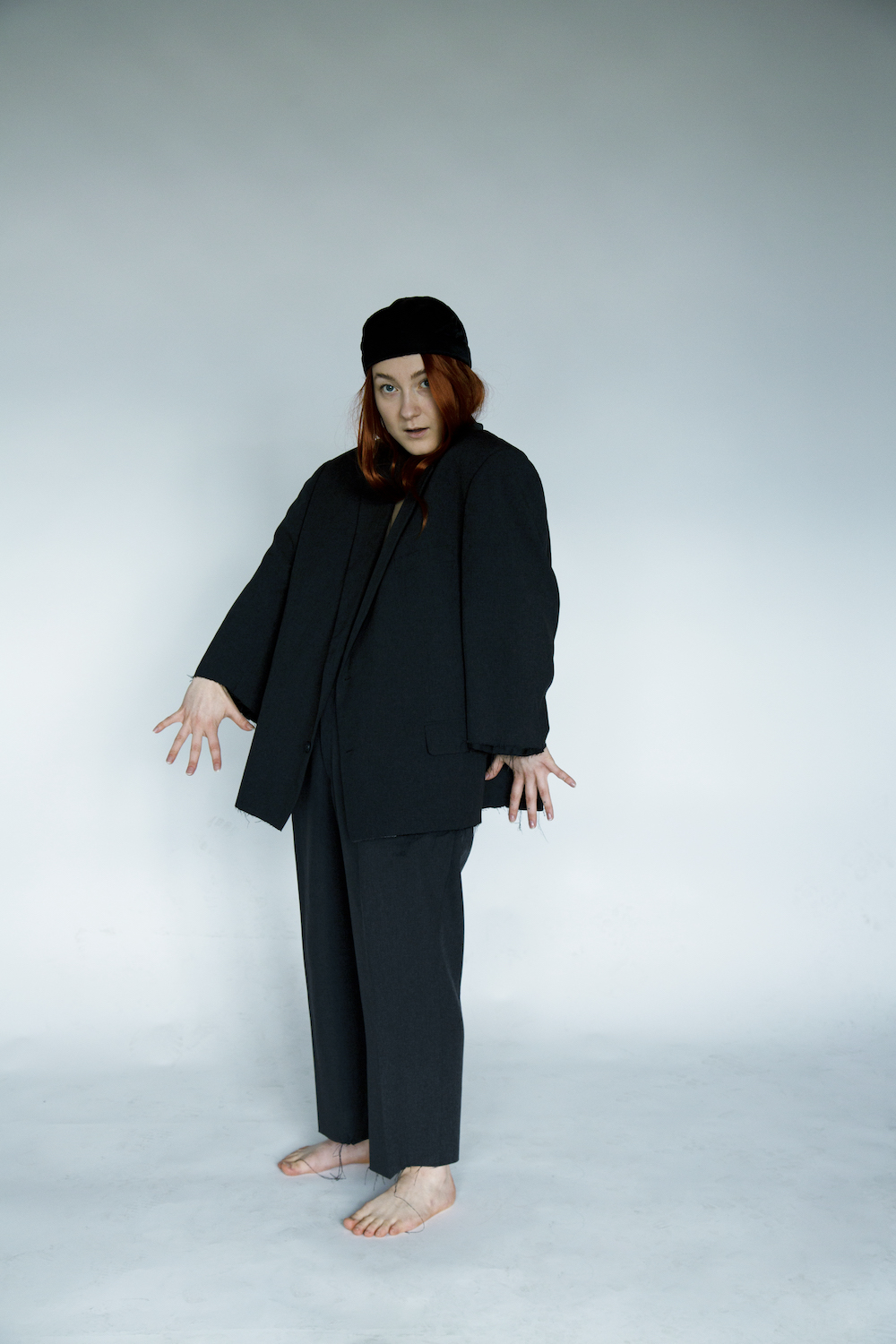 "'The World's Thing' is an ode to the indifference and the apathy caused by the overload this world lays on me sometimes," Novaa tells Atwood Magazine. "Shit things happen all around and all the time and they eat me up at times. I needed a song to help me find a lightness and ease in all that, something that turns the drama into a comedy for a short while to make it bearable. This song comforts me and makes me smile even during shit times, and I hope that it does that for others too."
Alongside her song, Novaa has also shared the compelling music video she directed with Verena Post: One that, despite some funky dancing, cute dogs, and clever backdrops, ensures we won't be feeling too much information overload!
"When we thought about an idea for the video for "The World's Thing" we wanted it to be as fun and weird as the video," she explains. "I always wanted to shoot a video with Oskar – Oskar is 9 years old and has a wonderful spirit and energy. So we came up with the idea of making him the main character, and having two doubles of him me being one of them. Luckily Luuk agreed to be double No. 2, and he brought the most incredible dance moves."
"This video is all about the two characters Oskar and Luuk, and I'm just there trying to be the bored and unbothered self. I hope people can find whatever meaning they want to find in the video, and also just enjoy it and have as much fun watching it as we had while making it."
No one's got a clue of shit
So why should I pretend that I do
Know about the thing that this world's
working on while I'm doing my thing
So petty world go do your thing
I will do mine
I let the world do its thing
While I do my thing
I let the world do its thing
So I can do my thing
Tongue-in-cheek and yet deadly serious at the same time, "The World's Thing" proves an enthralling listen. Listen to and watch Novaa's latest single exclusively on Atwood Magazine, and stay tuned for the release of She's a Star in April!
— —
Stream: "The World's Thing" – Novaa
— — — —
? © Rebecca Kraemer
:: Stream Novaa ::
---