Electronic duo Opia reinvent blues for the bedroom pop era. Their effervescent track "Beverly Blues" shines a light on our trend toward nihilism while begging us to dance.
Stream: "Beverly Blues" – Opia
[soundcloud url="https://api.soundcloud.com/tracks/493150014″ params="color=ff5500&auto_play=true&visual=true&hide_related=false&show_comments=true&show_user=true&show_reposts=false" width="100%" height="300″ iframe="true" /]




---
For Millennials, it's a tale oft repeated on the weekends. A kickback turns to a rap session as the night melts beneath booze and maybe something stronger (no judgement here). Inhibitions soften and the small talk gives way to naked souls. The night shines a spotlight on who we really are, what we want, what we believe when the façade crumbles.
For Connecticut electronic duo Opia, this is the perfect scene for some quality pop. Beneath atmospheres of deep bass and dreamlike synths, they bop along like 80's futurist blues travelers from the distant future of 1999. "Beverly Blues" is as apt a title as any for this choice cut off their EP of the same name. And it really couldn't stab closer to the truth in a mere two words. Residents of LA – or anyone familiar with the shorthand of 90210 ­– have seen a thousand parties like the one spitfired by lead vocalist Cole Citrenbaum. The opulence, the decadence, the nods to wealth mixing with decay conjured without needing to say as much.
I met a woman in the hills
Offered me some happy pills
Said, "It helps with conversation,"
started rolling dollar bills
I passed but she asked me
something about Beentrill
I said 'that's not me' spilled 805 on my shoes
He rattles down the verses with the swagger of 2019 rambling man, unfurling his tale with such finesse, you almost don't notice it happening. But look past the hip-swaying strut and it's a scene as notable for its setting as the blasé way he re-counts the night. His narrator seems uninterested in the material namedropping his companion tries to wrap around him. Brands and bling may stand in for personality in the Beverly scene, but he sees through the ruse. In fact, he claims to see through pretty much everything. This isn't just an indictment on rampant materialism and self-medication, it's a spotlight on his own cynicism.
She showed me her skin,
asked me what I believe in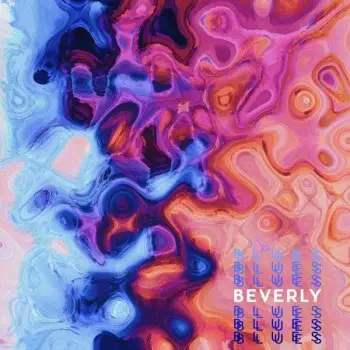 And nothing measures up. Not love (it's too sincere). Not life (death's too near). Could it be God (well, we don't like him here)? He dances past the possibilities with a bounce in his step as if belief itself is what holds everyone back. But "Beverly Blues" isn't an ode to nihilism. It's blues. The fuzzy guitars and warbling beat run counter to the pop hooks and clap-along beat, reminding the listener that they're to feel sorry for this interloper. He's "got nothing to gain, nothing to lose," but also nowhere to go. Belief in oneself is the only option. Take that to the dance floor and try not to let the existential dread creep in.
Opia is the brainchild of Yale grads Cole Citrenbaum and Jacob Reske. The two connected through their respective a cappella groups (Jacob with A Squared, and Cole with the Spizzwinks), Jacob eventually coming aboard to produce the Spizzwink's album. All that time in close proximity led them to seek one another out during a mutual summer in LA. The two convened in Jacob's tiny, unventilated steel box of an apartment and started writing beats together, beating the 105+ heat by working under cover of night. That session led to their debut single "Falling," which put them on the map.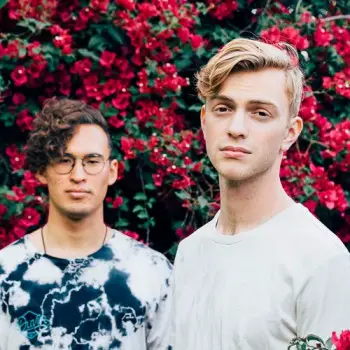 The name "Opia" derives from a Tumblr of made-up terms called the Dictionary of Obscure Sorrows. According to the author, it refers to "the intensity, invasiveness and intimacy of eye contact." Appropriately, their music feels almost too intimate to look at head-on. "Beverly Blues" gives the kind of worm's eye view that mines a universal experience down to the smallest detail. It's conversational and ambivalent in that way that thoughts are when grasping for the unknowable. What do you believe? Is it enough just to know what you don't believe? And either way, can you shrug it off and sway to the beat? With "Beverly Blues," Opia give a firm answer on that last one, even if the cynic's plight remains.
She said, "What did you mean
when you were singing that song?"
I said, "Nothing at all"
and turned out the light.
— —
Stream: "Beverly Blues" – Opia
— — — —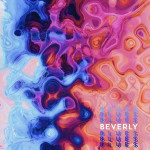 ? © 2019
:: Stream Opia ::
---