Upon first listen, Sasha & the Bear's new song "Out of My Mind" is a catchy electronic number, sounding a little like Hundred Waters or other alternative electronic groups. Without close attention to the lyrics, the song could easily be interpreted as a song about drugs, or a song about a bad boyfriend. It's a little odd sounding, with a frenetic drum & bass beat and singer Sasha Daniel sounding a little like an alien.
I'm high with my boy
he's out of line
I'm inclined to forgive
But mortified 
Listen: "Out of My Mind" – Sasha & the Bear
[soundcloud url="https://api.soundcloud.com/tracks/324632438?secret_token=s-8yQPD" params="color=ff5500&auto_play=true&hide_related=false&show_comments=true&show_user=true&show_reposts=false" width="100%" height="166″ iframe="true" /]
---
But Brooklyn duo Sasha & the Bear, comprised of singer Sasha Daniel and producer/singer-songwriter Dov Eagle, had a deeper image in mind for this piece, and Atwood Magazine is proud to premiere this profound and darkly beautiful song. Native to Tel Aviv, the pair have seen their share of darkness in the Middle East. Though not explicitly stated, the song in question relates to the Lebanon War, fought in 1982 between Lebanon and Israel. The lyrics center around a returned soldier struggling with PTSD, and the havoc that the disorder can wreak on relationships – of any kind. The first lyrics of the song take on new meaning within this context: the trigger, the reaction, followed by guilt and an inclination to forgive, but still reeling in the tension. Though this specific situation is not one everyone can relate to easily, those who've experienced any kind of trauma can find some sort of solidarity in these words and concepts. Daniel goes on to sing, "He could pull back his faith out of mine, forced to a chain I'm lying down. I can taste his regret. Solidify mine." Regret is a powerful feeling, not easily quelled or relieved.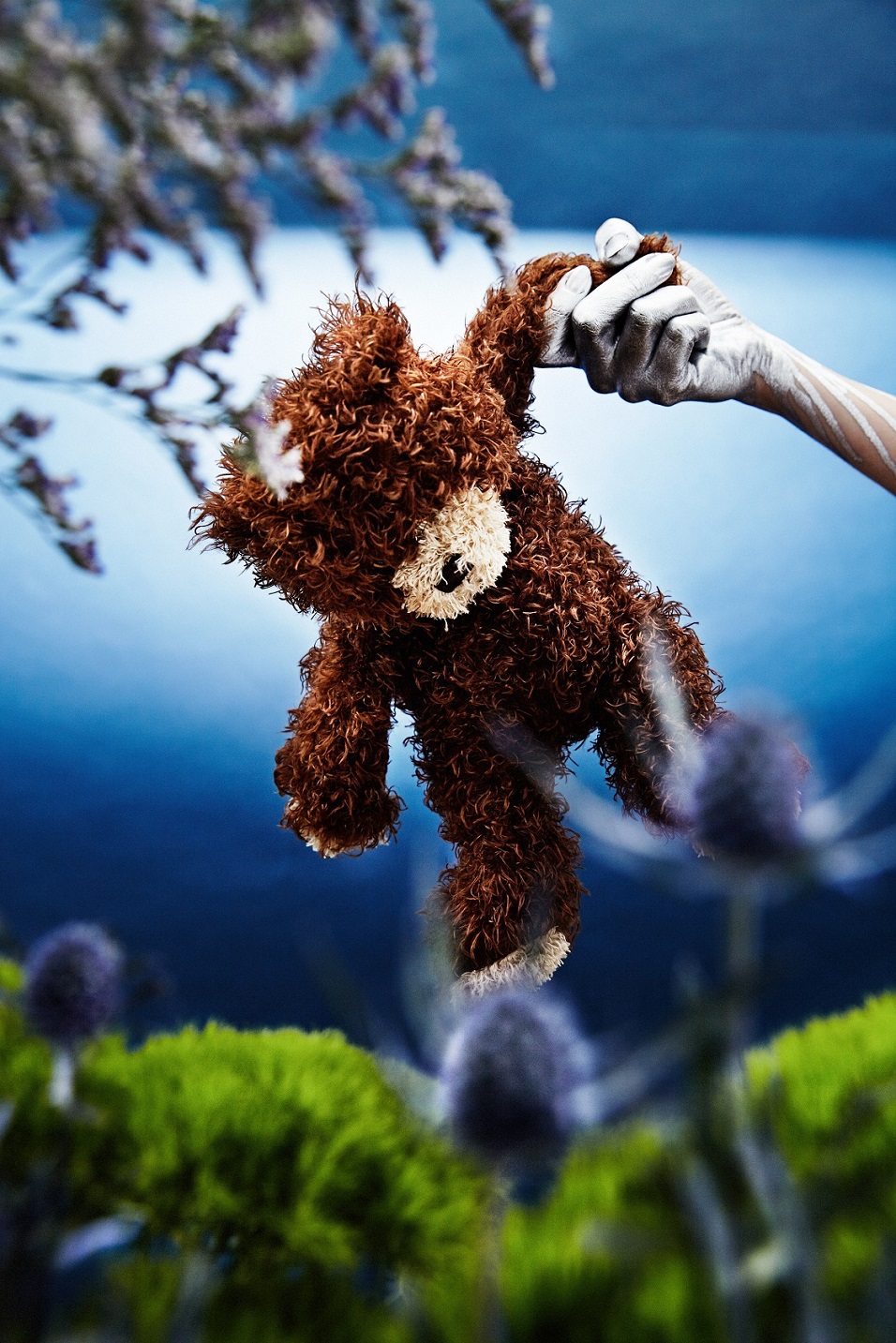 The intensity of this and subsequent lines bring the song to a chilling moment, but then comes the repeated hook, "out of my mind." The music woozily glides in and out of Daniel's repeated phrase, and we understand how this character must feel: out of control, out of their mind. She sounds like an alien because that's how she must feel. The break beat drum pattern coupled with Daniel's ostinato make for a hypnotic sound, echoing the character's state of mind. Dov Eagle's production is impressive. The mixture of textures works to create a soundscape that feels slightly shifted away from normal life. The physicality of this music represents these complex emotions in a way that not many artists are able to do.
Holding up somedays
Caught in your lies
Rising to my head
"You're right, go unwind,
feel the world you left behind"
This verse gives a bit more insight into the tangled relationship, and the psyche of the person feeling caught in between. Eagle's character encourages the Daniel's to "feel the world you left behind." The ambiguity of precisely which world – wartime or life before war – is jarring, and it gives rise to the question of how intentional Daniel and Eagle were with this ambiguity. Without explanation, the listener has no knowledge of the background story. This is perhaps what makes the song so interesting: You have to dig. You have to understand that beneath a cleverly produced beat, there is something darker and more poignant.
Music that so deftly mirrors the physicality of emotions is rare. Trauma is intense and manifests in innumerable ways. To have created such a beautiful and haunting manifestation is a feat. This duo has a fascinating future ahead of them. Don't let Sasha & the Bear slip out from under your radar.
— — — —
:: Listen to Sasha & The Bear ::
[soundcloud url="https://api.soundcloud.com/users/248724696″ params="color=ff5500&auto_play=false&hide_related=false&show_comments=true&show_user=true&show_reposts=false" width="100%" height="450″ iframe="true" /]