On "Own Up," TENDER strive to keep it all together, yet inherently know that there's nothing left to keep.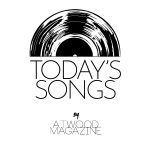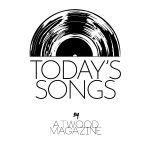 Stream: "Own Up" – TENDER
---
English electro-pop duo TENDER know how to make songs that, at their core, feel tangible. The sonic magic created by the duo, James Cullen and Daniel Cobb, have navigated life and love and all that comes with it, and their catalogue reflects a distinctive grasp on these themes. This adroitness has especially shone through their two albums, Modern Addiction and Fear of Falling Asleep, the former of which received a 9 out of 10 rating on Atwood Magazine when it was released back in 2017. Most recently, this emotional savvy finds its way onto the duo's latest single, "Own Up," released on August 27.
"Own Up" finds itself fighting against vapid desire, seeking out a false sense of security and need for affection. The song clamors for something, anything to hold onto, pleading for an affection that ostensibly is not there anymore – if it ever was to begin with.
It's gonna take time, don't want to waste mine going in circles
Give me that false love, it wouldn't take much, give me a purpose
Give me anything so I can mean something to you
And there's nothing that I wouldn't do
TENDER know how to masterfully illustrate a narrative of heartache and longing, utilizing their knack for storytelling to holistically express every emotional facet of intrinsic humanity. Everyone wants to be loved; everyone wants to feel needed; everyone wants to be wanted. "Own Up" tackles all of this head-on, as Cullen begs in the chorus:
Step up
'Cause I need you, honey
Own up
It's the reason I care so much
It doesn't matter how much you love me
Just that you do
Akin to their previous releases, "Own Up" follows themes of subjugating the irresoluteness of a despondent relationship, or, at very least, trying to achieve better clarity and closure. The relationship hangs by a thread, and TENDER just aim to seek out a concrete resolution.
Make up your mind
Heart on the line
At your mercy
By your design
Try to hurt me
One of a kind
Don't deserve me
While Cullen sings that his partner "don't deserve [him]," and asks for them to "make up their mind," there still remains a shred of hope that perhaps, there is something worth hanging on to; but this back-and-forth, arduous relational strain cannot continue existing like this. Hearts are on the line, and it's unfair to assume that one could put up with this vacillation much longer.
"It's quite a personal song to both of us, lyrically," Cobb explains. "We've both experienced relationships that have been dangling by a thread at times, which this one explores heavily and puts us back in that headspace when we hear it."
"Own Up" pleads for a simple answer to a simple question, with its ongoing duality of fighting for the partnership versus letting it go feeling wholly poignant from start to finish.
The song's repetitive nature further drives home these motifs, illustrating just how far the relationship has fallen. "Own Up" strives to keep it all together, yet inherently knows that there's just nothing left to keep.
TENDER are masters of storytelling, utilizing their emblematic lyricism to implicate striking anecdotes about the human condition. "Own Up" further proves this, codifying humanness in its 4-minute lifespan, unraveling and exploring the ups and downs of life and love and experiencing the hardships of these things in real time. Cullen and Cobb ubiquitously delineate their own experiences, allowing their music to feel simultaneously personal and pervasive.
— —
Stream: "Own Up" – TENDER
— — — —
? © TENDER
:: Today's Song(s) ::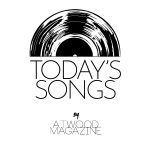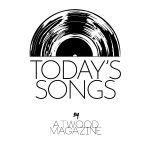 ---
:: Stream TENDER ::
TENDER EXPLORE PEACE AND DISCORD THROUGH 'MODERN ADDICTION'
:: ALBUM REVIEW ::