Dealing with depression, death, grief, and love, Haux's debut album 'Violence in a Quiet Mind' is a powerfully intimate, expressive record plunging into the depths of human experience and emotion, reckoning with the very haunts that keep us up at night.
Stream: "Calico" – Haux
Most of us are more used to running away from depression and death, than confronting them head-on – let alone embracing them as a part of us. Such isn't the case for indie folk artist Haux – not anymore. His debut album Violence in a Quiet Mind is a powerfully intimate, expressive record that plunges into the depths of human experience and emotion, reckoning with the very haunts that keep us up at night – and it couldn't have come at a better time.
Still I wait for you
As you asked me to
'Cause in the calico
On the western shores
When the colors changed
I came up short
Could've sworn you called my name…
Safe but not for long
So leave before the feeling's gone
'Cause in the calico
On the western shores
I felt my age
And I lost my nerve
A tender and turbulent upheaval, Violence in a Quiet Mind is one person's musical guide through loss, isolation, and depression.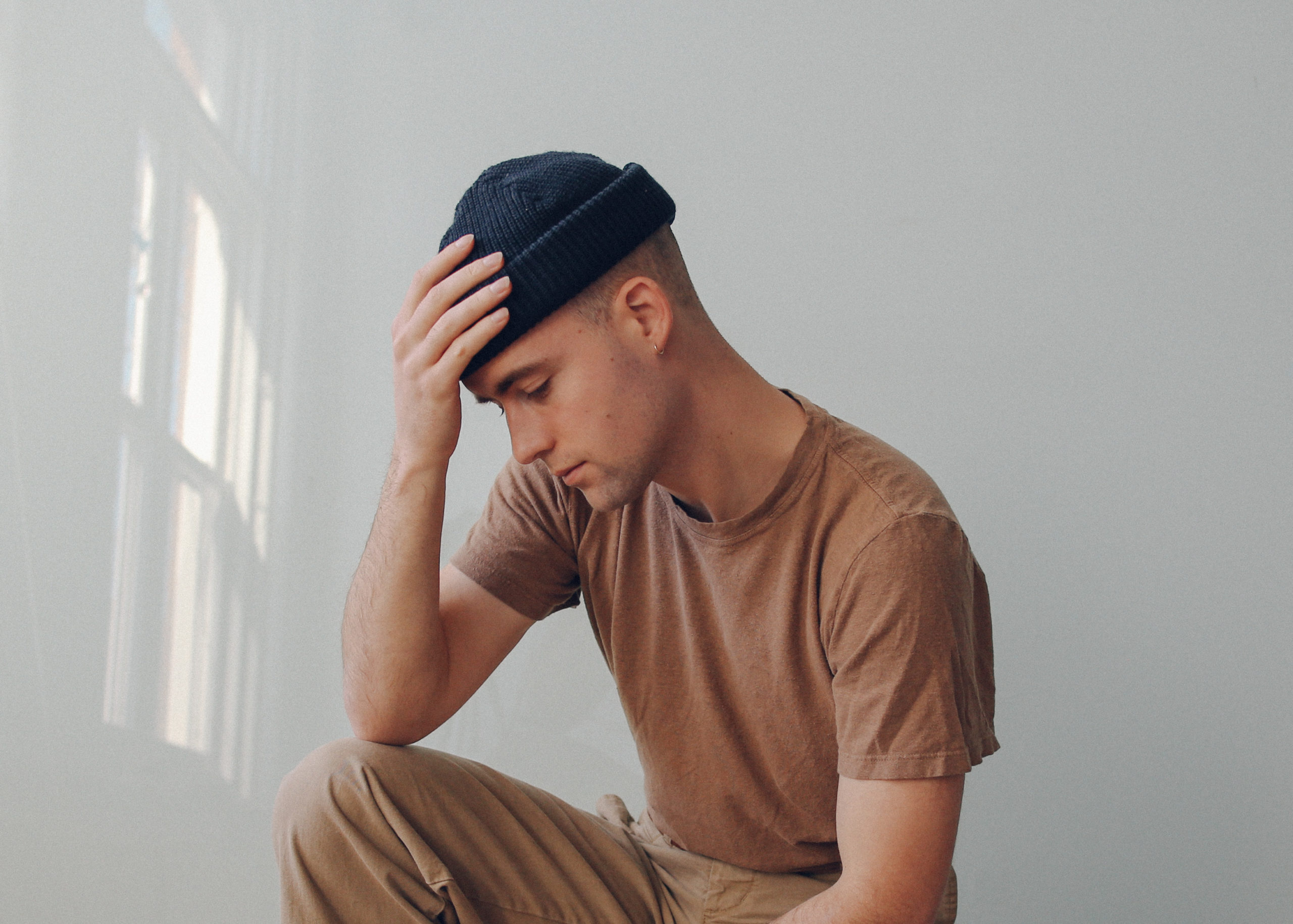 Out July 17, 2020 via Ultra Records, Haux's debut could not be a more meaningful and fitting experience for the present – when we, as individuals and as a collective global population, have lost over 650,000 lives to COVID-19 (according to the World Health Organization's latest update). There is no fitting way to capture or translate this number; it is beyond our comprehension, and rightfully so – but considering that Violence in a Quiet Mind deals (in part) with the loss of two people – the artist's aunts Patricia and Alice, both of whom passed during his formative years – we can just begin to consider what that whopping 650,000 number looks and feels like, and how this seismic loss ripples out through our communities.
Of course, pandemic did not inspire this music, nor should it be the sole reason you listen. Haux did not make this record for anyone but himself, but it is the poignant and mature means through which Violence in a Quiet Mind takes on such painful and difficult topics that makes it all the more timely, special, and worth our while. Those who have known intimate loss of all natures will find a safe space for grief within this album's delicate folds. From start to finish, it's a journey that leaves us feeling a less alone – as cathartic for listeners to hear, as it was for Haux to write and record.
"I talked about making this album to my therapist for a solid year before I started writing it," Haux tells Atwood Magazine. "Sometimes we talk too much about the things we want without actually doing anything about them. This album is what finally came out when I started writing and got out of my own way. It's a collage of my childhood – mostly the sad parts I couldn't talk about at sleepovers."
The artist moniker for Massachusetts-born singer/songwriter Woodson Black, Haux began releasing music in late 2014; his debut EP the bluest sage paved the way for 2015's cinematic standout single "Homegrown" and its followup "Caves," both of which helped Black solidify his footing. The following years found Haux carefully carving a space out of the indie folk world that is all his own: Atwood Magazine referred to his 2016 single "Seaside" as "a raw portrayal of the human experience," and 2018's sophomore EP Something to Remember as a powerfully poignant soundtrack to heartache: "…a vivid indie folk tapestry overcome with grief." Signed with Color Study management and Ultra Records, Haux has brought his music around the world – performing his intimate art throughout Europe and North America.
He will have an entirely fresh set of songs to work with, come his next tour (whenever that may be): Unlike those of his peers, Haux's debut album is comprised entirely of brand new material, composed in the midst of a musical hiatus whilst he was working through depression and anxiety. "I've always needed to write, it's always been a kind of therapy for me. But I couldn't bring myself to do it… I wasn't listening to music, either. I had periods of depression. It was a really difficult time," Black shares in his recent artist bio.
An open-minded examination of his youth and "formative trauma" helped Black overcome his creative blocks, and thus Violence in a Quiet Mind slowly formed. Album opener "Hold On," from whose lyrics the album takes its title, is a plaintive and heart-rending face-to-face with the death of his aunt Alice, "who died from an accidental overdose after years of pain from a brain tumor." Haux examines life and its passing through both his own eyes, and through the lenses of those around him.
Shiver in your parents bed
Whisper words left unsaid
With all that you gave
And all that he stole
You'll never be safe
So you thought you'd let go
Hold on, hold on
Hold on, hold on
Violence in a quiet mind
Reckless till the end of time
With all that you gave
And all that he stole
You'll never be safe
You'll never be whole
With all that you gave
And all that he stole
You'll never be safe
You'll never be whole
---
Empathy and tragedy seep through every moment of Violence in a Quiet Mind, giving us a close firsthand look at a trauma that is at once so very personal, and yet absolutely universal. 
"Yet a piece of you still aches with broken bones, embroidered lace, but you're still of the age," Haux sings in the muted "Of the Age." On the pulsing "Accidents, he whispers hot into the mic: "We're in the throes of apathy – we tell ourselves we're in too deep. So scared of what we'll never find, so scared of all we'll leave behind." Sometimes, Haux sounds like he's wrestling with his own demons, and sometimes it feels like he's taking on someone else's burden. In both instances, the artist succeeds at conveying to his listener an outpouring of feelings ripped straight the soul. His messages of inner strength, fragility, fracture, and acceptance resonate with every breath, every solemn touch of piano and brush of falsetto. From the simply dazzling "Eight" featuring fellow Color Study-signed singer/songwriter Rosie Carney, to the cool, sweeping grace of "Heavy," Haux delivers a spellbinding set that is as easy to listen to, as its subject matter is hard to swallow.
It was dark, I drew the blinds
Let the light in, stinging our eyes
You went cold, you went cold
You took me in, caught in two minds
Gave me a home, taught me to be kind
To say hello or wave goodbye
To always love and never lie
You went cold, you went cold…
– "Eight," Haux
---
One need not be in a dark place in order to feel the stirring, stunning effects of Violence in a Quiet Mind.
The record, in spite of itself, is a lilting breath of light. Working with producers Thomas Bartlett (aka Doveman) and Jamie Macneal, Haux weaves a tapestry of warm sounds and subtle textures that capture not only these painful feelings of which we have just crested the surface, but also the pure and resounding love he has for those whom he has lost. If not for that love, then this record would never exist.
Perhaps death might be a little less painful were it not for these everlasting bonds we form with our fellow human beings. Woodson Black's first full-length album as Haux doesn't shy away from this pain, but rather greets it head-on – recognizing that pain is the price we pay for love. As listeners, we may glean entirely different messages and lessons from this music, but all who play audience to Haux's 2020 endeavor will surely recognize and respect the artist's transformation of grief into something beautiful.
Experience the full record via our below stream, and peek inside Haux's Violence in a Quiet Mind with Atwood Magazine as Woodson Black goes track-by-track through the music and lyrics of his debut album!
— —
Stream: 'Violence in a Quiet Mind' – Haux
:: Inside Violence in a Quiet Mind ::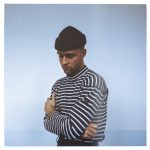 — —
Hold On
It's funny Hold On was the track I always listened to before going to bed for a while when we were making the record. It's sometimes strange to me that it's the opener but I think it really sets the tone for the rest of the album. 10/10 sleeping music.
Salt
I laughed out loud when I wrote that line "I prefer to be alone." It came out so naturally. I've always been a person that needs "alone time." I guess I just like to sift through my feelings by myself. Anyways, Salt is about balancing those two things; craving companionship while being a homebody for life.
Of The Age
Of The Age is about my age confusion in my teenage years and how I thought I was a 30 year old stuck in the body of a 13 year old. This record's like a way more reticent version of 13 Going on 30…
Accidents
I think we all have dark thoughts sometimes, like thoughts we'd never speak out loud. Accidents was one I had a few times when I really wanted to my mom's ex-boyfriend to stop drinking. I wished that we'd all get into a car accident so maybe he'd realize it was time to finally get sober.
Killer
Resentment, or anger I guess, is a really weird feeling for me. I've never been a person that screams into pillows or punches doors. I tend to keep everything inside until it boils over and then I have a really hard time forgiving. Killer was my metaphorical plate breaking moment on the album.
Heavy
Can't help but think about Thomas Bartlett every time I hear this track. He wrote the piano for this and it still makes me smile. He put so much heart into it in like *two* takes. Meanwhile I'm on take two-hundred trying to remember what I'm recording.
Craving
There's really two sides to Craving for me. The one that's low-light, subdued, sensual. Then there's the soft, vulnerable, scared one on the other side. Depending on how you say it, it can mean two very different things and sometimes we need both to hear both. I wanted to put them both in the same song.
Eight
I remember this was the first song I made for the album. I remember it scared me so much when I heard Rosie's final vocals. I think I didn't realize until I heard them how much the song meant to me. It touched a nerve almost. It's the first true and some-what accurate story I'd ever written about my childhood.
Gone
Still hard to listen to this one to be honest. It's the only song I wrote in Scotland. I remember Jaime and I recorded it one afternoon and I really didn't listen to it after that for months. There's still a lot of pain there.
Calico
I don't keep a dream journal, but if I did this is what it would sound like, but like way more fucked up actually.
— —
— — — —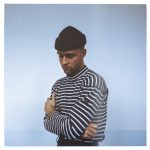 ? © Haux x Ultra Records
:: Stream Haux ::
---