Rebecca Black's fierce new single "Crumbs" delves inside the body in order to turn inner emotions into renewed assertiveness.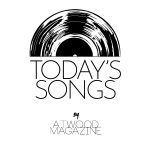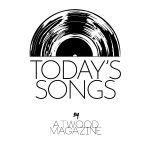 Stream: "Crumbs" – Rebecca Black
---
How do you reinvent yourself while likely having every action judged?
How do you grow up forever being linked to a period in your early adolescence where you were experimenting, having not yet found your full identity? It's a rare situation to be in and one that could send many people into chaos. Rebecca Black, however, has seen the positives while taking the barriers and authoritatively shoving them aside.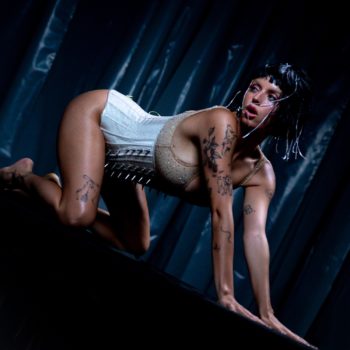 You can make a mess
And I'll pick up the crumbs
And there's nothing you could do to make me love you less
At your worst you're still my best
In my body out of my head
In my ribs and under my chest
Mess
And i'll pick up the crumbs
And there's nothing you could do to make me love you less
At your worst you're still my best
In my body out of my head
In my ribs and under my chest
The American artist's latest single "Crumbs" (released 14 November) begins suddenly with electronic forcefulness, like a futuristic machine getting underway, and continues with the same impact. It's mature and self-assured and functions as an introduction to Rebecca Black's next chapter.
The accompanying video is sensually bizarre. Black (playing multiple characters) is a coroner dressed in a cut-out blue bodysuit, knee-high black lace-up boots and long black latex gloves who, with tools between her exaggerated crystal nails, cuts open the chest of a still Rebecca Black. We are then pulled into a world inside her body, a word of imprisonment and domination. Black's outfits vary between a cut-out bodysuit with a blood-coated effect (for dancing and being caressed by hands extending out from an enclosed wall) and a red knit midi dress (for trying to escape the strings of bandages/ strips that have her tied up in the center of what could be a black hole or the depths of the bottom of bed sheets where there's secluded, suffocating intimacy). We have the impression that Black is being held against her will but at the same time she remains strong and forceful, taking ownership of her body and embracing the imprisonment portrayed in the video.
"As I enter this new moment, I wanted to explore the vulnerability I've felt in finding balance with submission, dominance, and sexuality," Black states in the press release. "I've had to dive into my own body to feel the deeply powerful but also dangerous feelings of relinquishing control".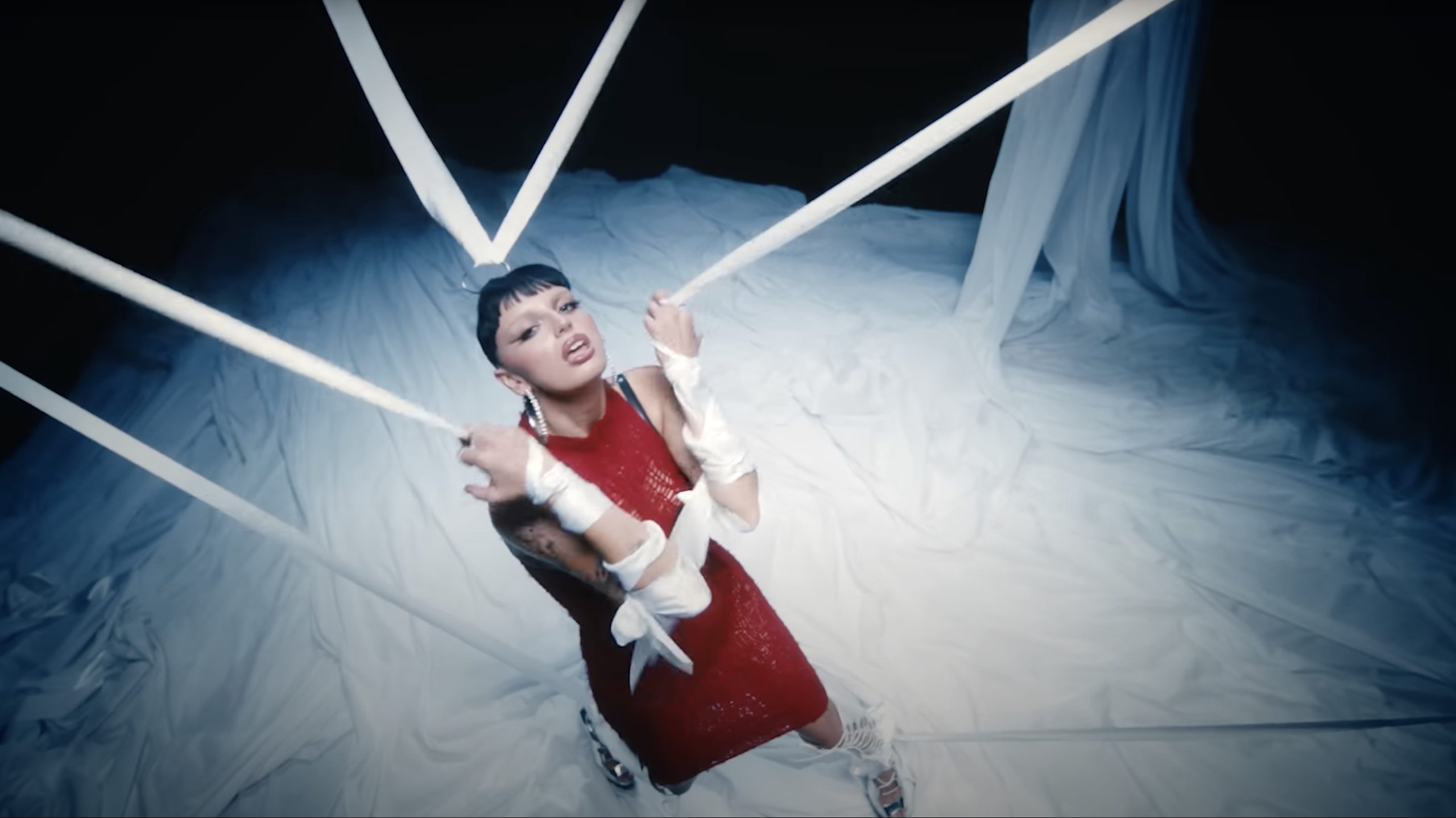 ---
The release of "Crumbs" comes alongside the announcement of Rebecca Black's long-awaited debut album, Let Her Burn, which is scheduled for early next year.
Last year she released the EP Rebecca Black Was Here, a collection of synthy, polished pop songs lead by the single "Girlfriend." It reintroduced Rebecca Black as a pop star with a purpose rather than a meme or forever recognized as the one-hit wonder-esque adolescent behind "Friday," that track from 2011. "Girlfriend," the sunniest and catchiest on the EP, was also a way for Black to clearly project her sexuality and set in motion what's to creatively come, which is honest queer experiences.
With this in mind, Black has experienced a lot over the past 10 years from sudden fame to internet abuse and pre-judged perceptions to finding her true identity and crafting that into a form of art. It's impossible to escape the control that the media can have over an image but it is possible to grab hold of it and show it that you're not intimidated. 
So cherry chaotic, the taste of losing control
I'm chasing down the drip sip down the rabbit hole
Now I'm staring down the metal barrel of your gun
I surrender on a bender, you're the drug
You're bad and I deserve it
When will I ever learn?
I get off on getting hurt
"Crumbs" does just that. It's energized, pumping, but there's also an eeriness to it, a hint of darkness bubbling away underneath.
Black's vocals flow in whispers, low in the chorus and higher and more exasperated in the lines 'Drain me out slowly/ I'll thank, thank you for your time/ Drink me unholy/ Chain me, chain me for my crimes.' There seems to be a constant battle between succumbing to the immoral and following one's own desires but throughout it all there's an attitude, a confidence, that suggests that it's all her decisions. 
With "Crumbs," its video, and the up-coming long-awaited album, Rebecca Black has her mindset in the future but, as she highlights, we can't move forward without the past. In this case past experiences and decisions are not a form of embarrassment or shame but a fuel for strength and greater opportunities. 
— —
Stream: "Crumbs" – Rebecca Black
— — — —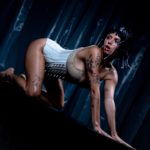 ? © Galin Foley
:: Today's Song(s) ::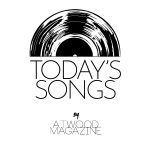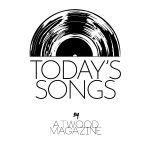 ---
:: Stream Rebecca Black ::