Ricky Duran discusses musical influences and his journey since season 17 of The Voice, culminating this year in his forthcoming full-length, 'Space & Time.'
•• •• •• ••
Stream: "Star" – Ricky Duran
---
When TV audiences saw Ricky Duran for the first time on The Voice's blind auditions in 2019, his rendition of Leon Bridges' "River" prompted a standing ovation and the support of all four judges who wanted him on their team. After weeks of powerful performances of songs like John Mellencamp's "Small Town" and his original work, "A Woman Like Her," Ricky Duran placed second in season 17 of The Voice.
In the time since, Duran has released original works like "She Closed Her Eyes" and "Selfish Love," both acoustic guitar tracks with country and rock elements. The songs are all from his upcoming album slated for release this summer. Though he couldn't share a concrete release date, Duran did divulge the album's title: Space and Time.
"Space & Time encompasses everything in our perceived universe and the songs on the record span from all aspects of my life," Duran said in an email interview. "Every song on this album is inspired from my life story."
The album title is pulled from his new single out now, "Star" (released June 25). The song, written about his girlfriend, is a feel-good track about love with a punchy beat and quintessentially sweet lyrics like "You are the star in my night sky."
"A lot of songs on this project deal with hard times in my life," he said. "I wanted Star to be about something positive in my life.  It's a song about love and the power that it has over people."
Duran's songs are deeply personal — his particularly poignant track "She Closed Her Eyes" was written for his mother who passed away in 2018. Duran said that he often relies on music as a channel to communicate feelings and experiences to others.
"It is hard for me to always express in words how I feel when I'm going through something," he said. "I guess music and singing is a way for me to express my emotions. Songwriting is everything to me.  In my mind, I feel as though most people are touched and motivated by songs."
His music's direct ties to life events also means that he is "very invested" in the songwriting process, to the point where he "falls in love with every song." A favorite lyric of his is from his last single, "Selfish Love," which reads  "I got no worries, no place to be, a strange and sad way of feelin' free. My selfish love." Duran says the line was inspired by an excerpt of Bob Dylan's "Like a Rolling Stone" – "When you got nothin', you got nothin to lose."
As his album drop nears, Duran notes that his experience on The Voice was an opportunity to push his musical boundaries. The experience gave him "more confidence on stage and vocally" than ever before, Duran said. And last month, he was able to perform for a live audience again for the first time since the start of the pandemic last year. He played two sold out shows at one of his dream venues: Antone's Nightclub in Austin, Texas, which has hosted musical legends like Eric Clapton, and Stevie Ray Vaughan.
"I felt alive and like myself again," he said. "So many amazing artists who I admire greatly and feel have helped mold me into the artist I am today have performed there in the past. Taking that stage and headlining these two shows for the first time will be something I always hold special to me."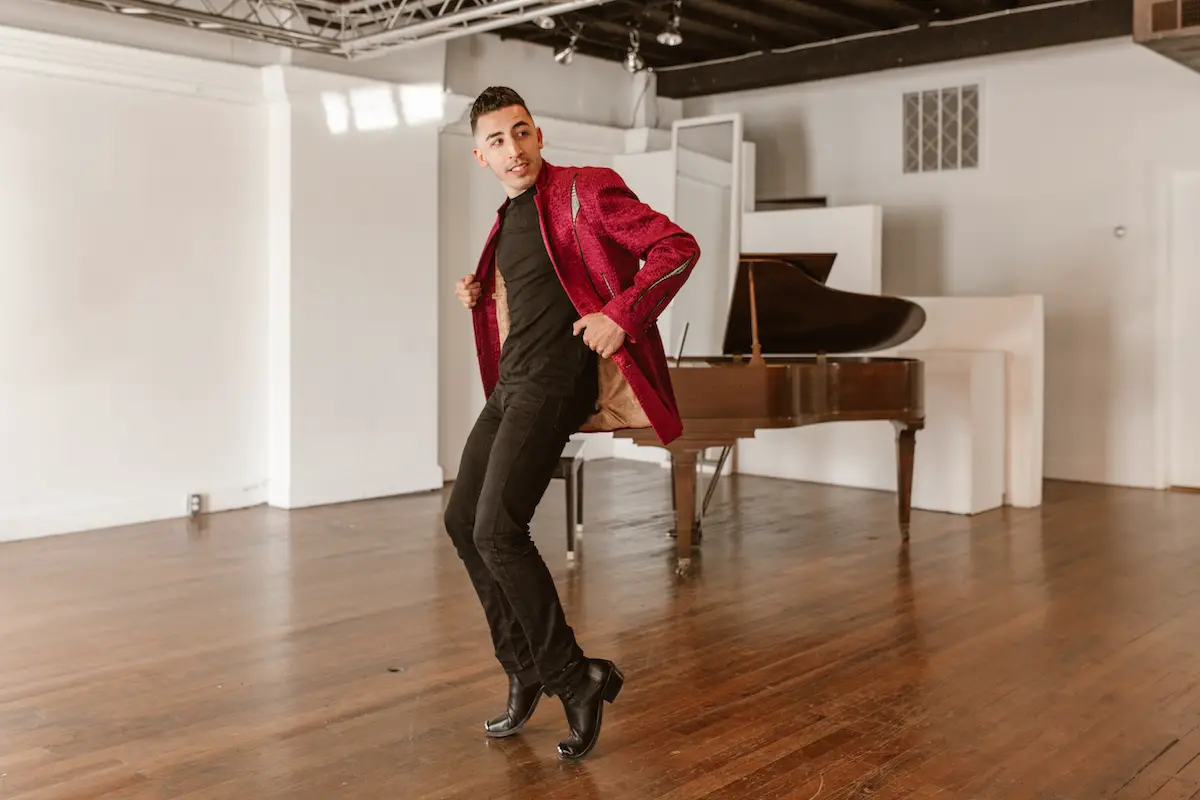 Duran noted that one of the biggest obstacles for The Voice contestants has been keeping those who were fans of his covers on the show interested in his original songs as well. He said he feels that he has been able to make that transition well and is now just continuing to improve his music, with aspirations to incorporate more elements from the rock n' roll genre into his music and eventually put out a strictly rock record.
"I feel like I'm just starting to build a career that I'll be able to look back at and be proud of," Duran said.
— —
Ilena Peng is a freelance writer, who can be found on Twitter @ilenapeng and on the web at ilenapeng.wordpress.com.
— —
Stream: "Star" – Ricky Duran
— — — —
? © Codi Castle
:: Stream Ricky Duran ::
---