Beach Tiger have made a powerful return with "Numb," a passionate plea for renewal that dwells in the emotional depths of anxiety.
for fans of: Passion Pit, Best Coast, Real Estate
— —
The only time I feel you breathing without the sting is when you sleep…
Anxiety does not have to be a dominant force in our lives. This year, we can resolve to be our best selves, without the stress and the burnout. We can move forward, while making time to pause, observe, think critically, and appreciate the world around us. There's no better time than the present to commit to our health and well-being, and part of that means acknowledging our faults and flaws. A passionate plea for renewal, Beach Tiger's moody "Numb" resolves to break free from our personal and societal restraints, and to leave anxiety behind.
I've got scars in all the wrong places
It sure feels that way
I know, because…
It's been months now, driving you crazy
It sure feels that way
I know, because…
Stream: "Numb" – Beach Tiger
---
Atwood Magazine is proud to be premiering "Numb," the lead single off Beach Tiger's forthcoming EP Easy Livin' Dreaming (out January 24, 2019 via Coast Records). The Charleston, South Carolina band led by Taylor McCleskey has been on Atwood Magazine's artist-to-watch list(s) for quite some time: In May 2017, we premiered their last single, "When You're Lying There," calling it "the musical equivalent of waking up inside a dream and hoping it never ends." Their previous single, "Dead of Night," was heralded as "a brooding ode to the midnight hour" and 'a warm and intimate ballad." They may not have the compendium of songs one might expect from a project of 4+ years, but Beach Tiger's story, I believe, is still only just beginning.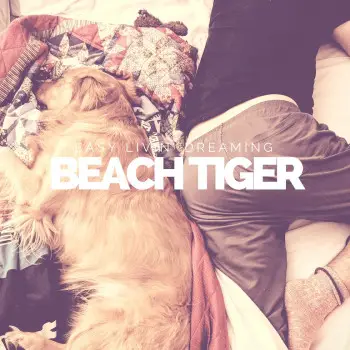 Following a hiatus and subsequent lineup change in late 2017, Taylor McCleskey, Beach Tiger's singer/songwriter, decided to take a year off from the band to clear his mind. Not knowing if he would ever return to the project, he released a few tracks under the solo name Kit Kazar, made a board game, and binge-watched sitcoms from the early '90s. In-between episodes of Cheers one night, he found an old hard drive filled with unreleased tracks. After weeks of focused listening, he landed on three that inspired him to re-open the project. "Numb" reinforces Beach Tiger's sound and vibe as we begin 2019, drawing listeners in with glistening synths and a pulsing beat that immediately puts us in a nostalgic, late-night headspace.
Beach Tiger have always been a good "witching hour" band, and "Numb" is no exception, capturing those thoughts and feelings we generally keep to ourselves and try to avoid thinking about during the day. McCleskey sings of scars and insecurities; of feeling like a burden for his partner, but not necessarily knowing how to fix that. Guilt is a common symptom of folks struggling with anxiety, depression, and any number of mood disorders.
In the second verse, the narrator adopts the partner position, and we hear McCleskey expressing his desire to help and support the person he cares so much about, whom we watches struggling every day:
Countless hours and endless praying
Still can't change the way
I know, you think
The only time I feel you breathing
Without the sting
Is when you sleep
The lyric, "The only time I feel you breathing without the sting is when you sleep," captures the helplessness and darkness of a very real, and sadly very common, experience for young people today. As easy as it is to write about doing better and self-improving, etc., anxiety is not something that can be treated like a diet or bad habit. At the same time, the first step is always recognizing that there is an issue. In this song, the acknowledgement comes to a head in the direct and heartfelt chorus:
I don't want you to be numb

The words cut like a cold blade into a bleeding heart, evoking all the love and uncertainty one feels seeing another struggling to cope with their world.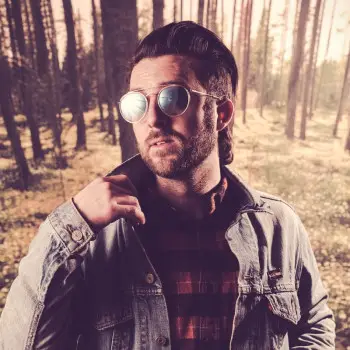 "'Numb' centers around anxiety and the hold it has on our culture," McCleskey explains. "Over the past few years, it has become apparent to me how real it is and how paralyzing it can be, and where I do not condemn Western medicine stepping in to aid these symptoms, I do think we, as a society, have a way of numbing ourselves to the real world. This song is a prayer, for someone close to me, to break the chains of this cycle… From a production standpoint, I've always been intrigued by the song structure and the unorthodox ending where out of nowhere the song gets sucked into a vortex and dissipates into space dust."
If only it were as easy as keeping one's New Year's resolution past January 7th. "Numb" may not have all the answers to our problems, but the song makes an emphatic case for our individual improvement and empowerment. We, as a society, need to do better at recognizing and treating our peers and loved ones – rather than dismissing their emotions or downplaying the significance of whatever they are going through. From a supporter's perspective, don't be afraid to ask someone how they're feeling; even if they don't want to talk about it right then and there, you can avail yourself should they ever feel the need to discuss. Be patient and listen – it's not always about solving someone else's troubles or issues, so much as it is about them feeling heard and understood. Just be there: That's the first step.
Beach Tiger are starting 2019 off strong: Stream "Numb" exclusively on Atwood Magazine, and stay tuned for Easy Livin' Dreaming on January 24!
Stream: "Numb" – Beach Tiger
— — — —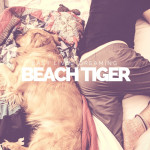 ? © 2019
:: Stream Beach Tiger ::
---