Diving deep into their natural chemistry, French chamber folk duo Racoon Racoon pour their hearts into the enchanting 'A Birds Story' EP, a hauntingly beautiful record of passion and pain, intimacy and isolation coming from and speaking to the depths of sincerity.
Stream: "Birds and Daisies" – Racoon Racoon
---
The perfect soundtrack for winter, spring, summer, or fall, Racoon Racoon's third EP is a gorgeous, lilting triumph.
Diving deeper into their natural chemistry than ever before, the chamber folk duo pour their hearts into a hauntingly beautiful record of passion and pain, intimacy and isolation. Coming from and speaking to the depths of sincerity, A Birds Story is achingly evocative and enchanting – an emotional journey through and through.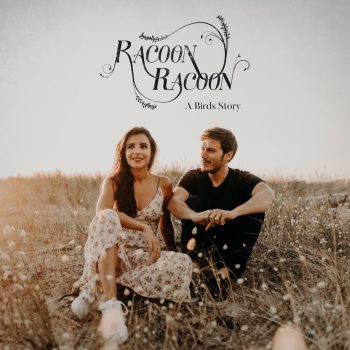 The birds fly south as the light leaves your eyes
Hold on to your dream
Oh I know you wanna scream
Since the day you're born you're just a flower on your own
Waiting for the sun to blossom
Hoping to break through the storm
Cold winter winds slightly touching your soft skin
There's gotta be a brighter day
A summer breeze, some silk and honey
A big white horse is running through the golden doors
You know you gotta take the ride
It's now or never by my side
Little Daisy don't be shy
Nobody changes they just lie
Take your own fate by the hand
It's time to conquer your own land
Released October 2, 2020 via Bramar Records, A Birds Story arrived this fall as a stirring folk-adjacent tapestry balancing turbulence with serenity, inner peace with strife. Following 2017's Our Love's Funeral EP and 2018's Dawn Chorus EP, Racoon Racoon's third EP finds the couple of Léa Courty and Léonard Bremond (we've previously described them as "two French lovebirds") cool, confident, and in their element. They progress well beyond the acoustic folk and vocal harmonies that brought them early acclaim in songs breath with their own delicate elegance and majestic grace.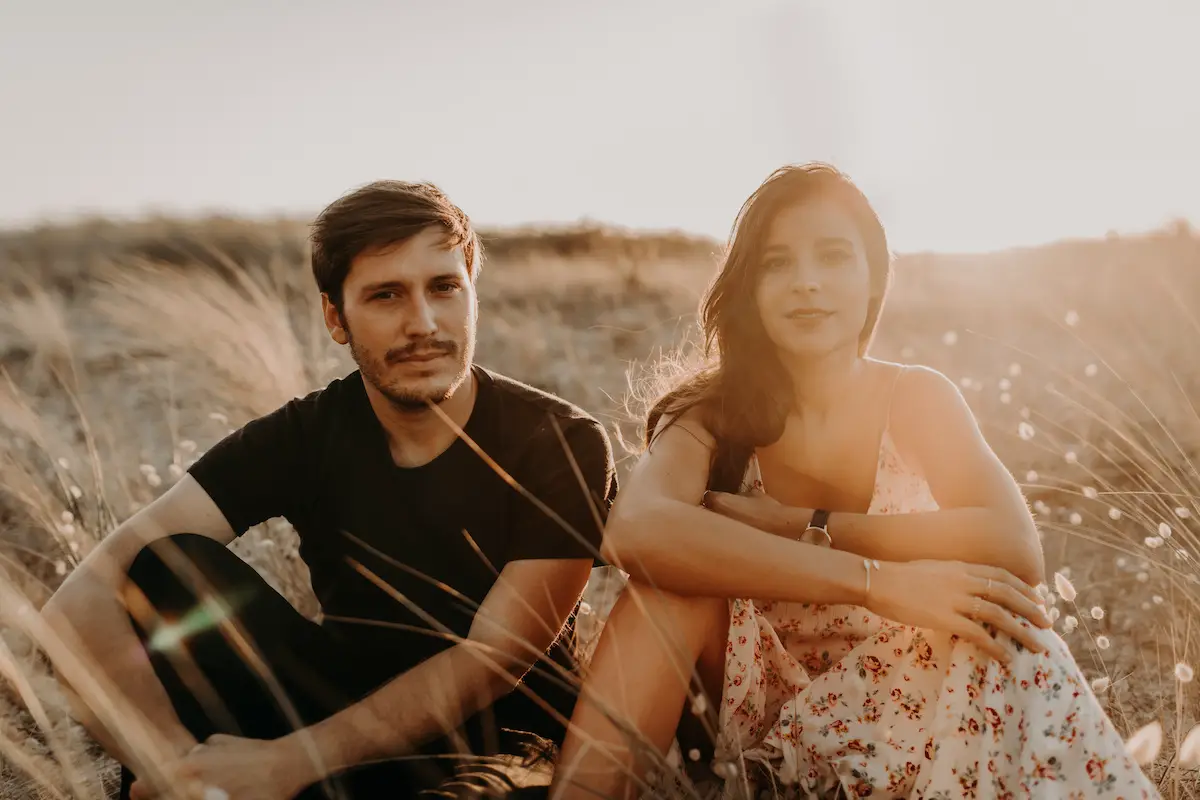 Throughout their music, Racoon Racoon have evoked an acoustic folk-pop warmth akin reminiscent of Angus & Julia Stone on one end, and She & Him on the other. Neither shy of sharing their true emotions, nor afraid to make music the way they want to hear it, the pair's four-year discography showcases a strong attraction to instrumental and vocal harmonies and an expanding understanding and ear for crafting subtle, yet cinematic orchestrations.
A longtime Atwood Magazine favorite, Racoon Racoon have been steadily leading up to their EP release all year long – starting, in fact, with 2019's "The Dodo's Nest" and the lilting "Thunderbird," which Atwood Magazine described as an intimate love song full of heart and soulful depth: "Léa and Léonard have a majestic way of seeming simultaneously reserved, and yet completely out and in the open… Romantic and tender, "Thunderbird" echoes the throes of spring as we dive into the depths of Autumn."
I have no fear
Right now and right here
Laying down, living slow, 'cause I know
That you're mine
And we'll be fine
World is spinning
And I am singing
Getting high on your perfume
Playing loud your favorite tune
I wake up everyday
And I find that I love you more
That I love you more
Than I did the day
Than I did the day
The day before
---
The duo continued a slow stream of releases this past year, starting with "Deep Brown Eyes" in April, "Birds and Daisies" in May, and "Bloody You" in July. In premiering "Deep Brown Eyes," Atwood writer Ryan Feyre described Racoon Racoon's work as "quietly translating multi-dimensional thoughts to metaphorical recollections."
"Both songwriters sound like they are on top of a fluffy cloud, stuck in a euphoric daydream; genuinely in love… Racoon Racoon effectively remind us about the power of music and relationships."
Take my heart, it is yours
From the second I saw you
In that coffee painted blue
Deep brown eyes
In your fairy company
You wanted me to play
Your little game
That song we used to play
To make you feel okay
Pulling the strings of my heart
Whenever you fell apart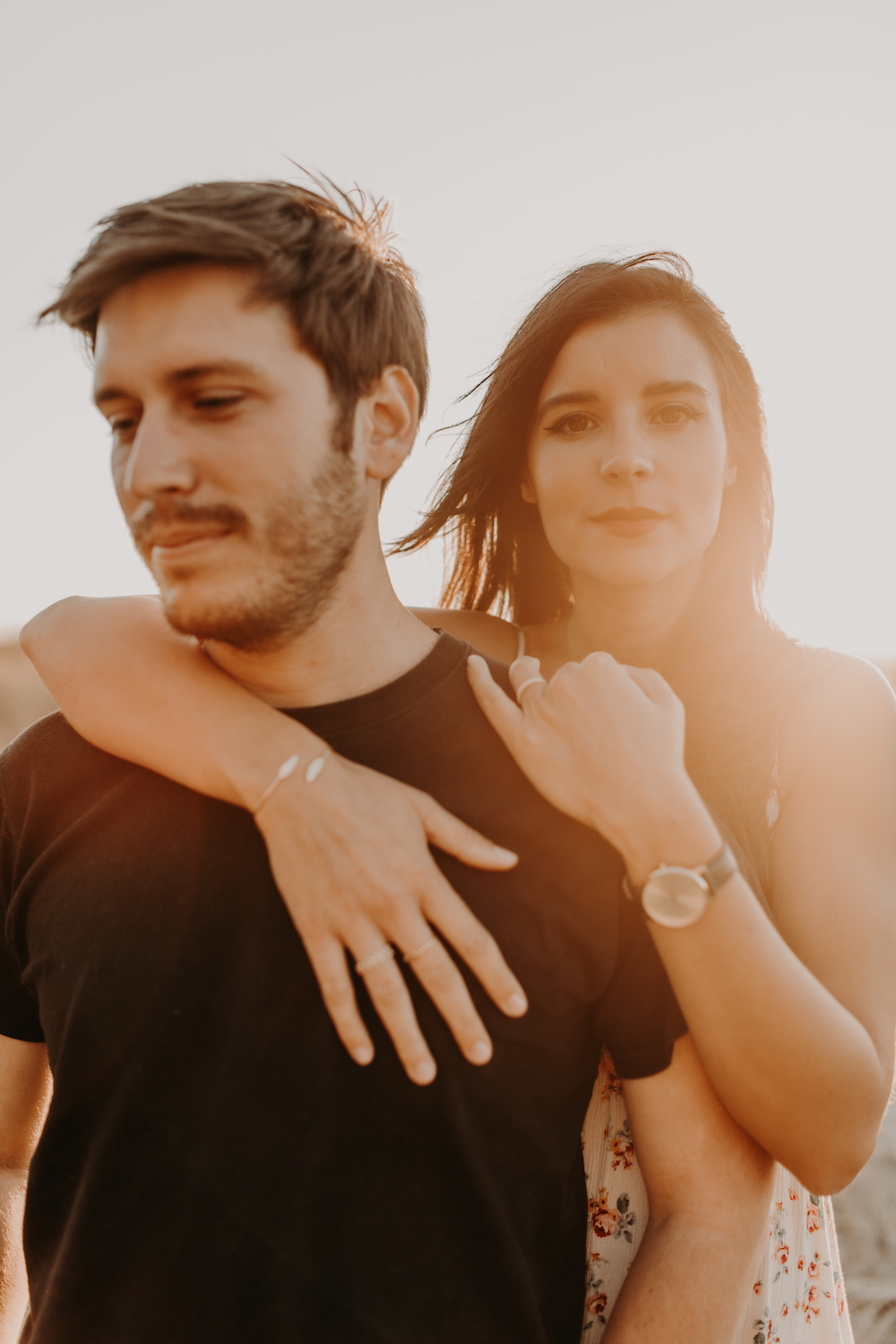 Considering the praise we (and other outlets) had for the EP's earlier singles, it should come as no surprise that A Birds Story is as breathtaking as it is simply touching. Featuring the aforementioned tracks alongside new songs "A Wave of Goodbyes," "Unnamed," and a haunting cover version of Simon & Garfunkel's "The Sound of Silence," A Birds Story is tempered and tempestuous, full of melodic fluidity and effervescent, gentle beauty.
"This third opus has been a long and bumpy ride," Léa Courty tells Atwood Magazine. "We really poured our hearts into it and really took the time to work on the voices, the guitars and arrangements… It eventually ended up being the most accomplished piece of work we did so far, showing various influences, from modern pop folk to bossa nova, and I think our style evolved into something more mature and delicate (I hope you can confirm this one :p). We're really happy about the result, and with how our audience has received these songs too. It always feels hard to get away from your first big single (the malediction of almost every artist out there, haha!), but with these new ones we feel like we might overcome the spell!"
We can confirm that indeed, this set finds Racoon Racoon at their most mature and delicate. Their music plunges into the heart and the soul, plundering the depths of feeling through a sweeping chorus of warm, affectionate sound. The band's music is as romantic as it's ever been, but as with any love story, the longer you tell it, the deeper and more complex it becomes. Racoon Racoon's evolution feels effortless and natural – as though this is the direction they were always headed in: A sort of fragile, elevated chamber folk that resonates deep down inside.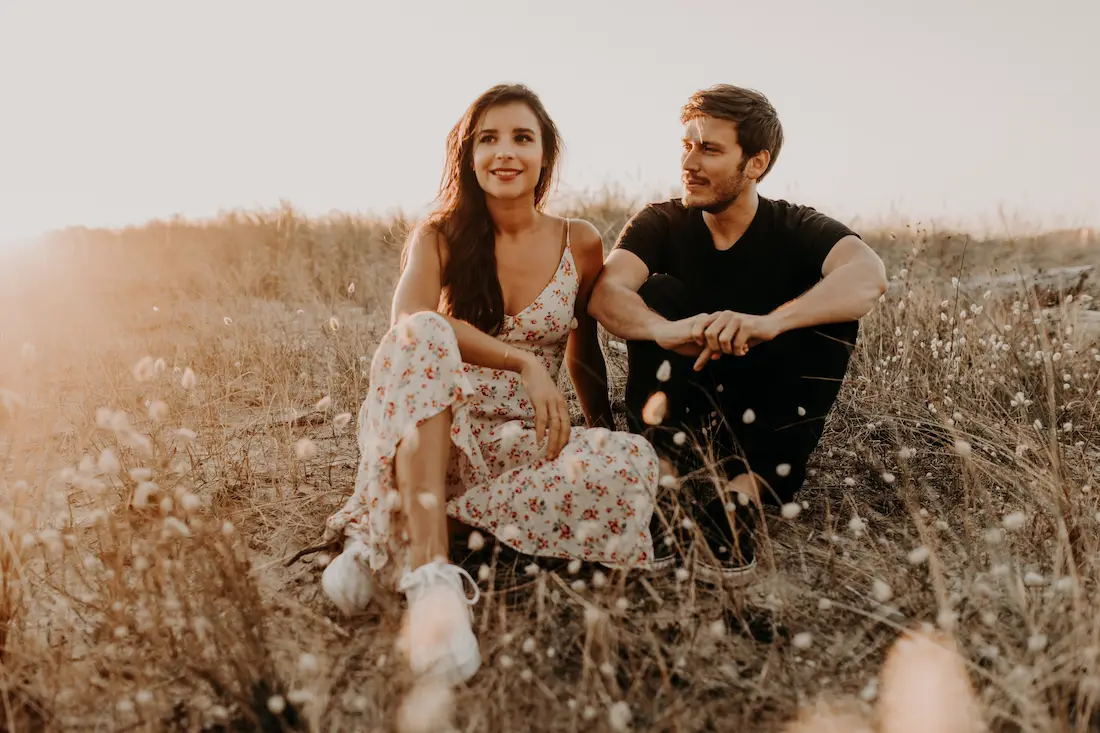 If you're heartbroken or feeling down, Racoon Racoon will comfort you and lift you up. If you're in love, Racoon Racoon will soundtrack that euphoria. No matter your season, Léa Courty and Léonard Bremond's new record seems tailor-made to match the mood.
Experience the full record via our below stream, and peek inside Racoon Racoon's A Birds Story EP with Atwood Magazine as Léa Courty goes track-by-track through the music and lyrics of their third EP!
Racoon Racoon's A Birds Story is out now via Bramar Records
— —
Stream: 'A Birds Story' – Racoon Racoon
:: Inside A Birds Story ::
— —
Birds and Daisies
I wrote this track on my way back from work when we were living in Italy, on a day I felt completely overwhelmed by how much the job I was doing didn't make any sense. I thought "this gotta stop". That's precisely when I knew I was gonna quit to focus on music. The birds flying south, the little daisy… It embodies this difficult period in life we're all going through, with our diplomas, our 'successful' jobs, having achieved everything perfectly though we're still struggling to make any sense out of it.
Thunderbird
We had been willing to write a slow for a long time, à la Sam Cooke, and 'Thunderbird' just naturally came out to be the one. Unlike almost all our songs being about break-up, this one is just about plain love, the kind that overwhelms you. We wrote it in Summer 2018 in Spain, in my old family house. We wanted to give it some very retro feeling, this '50s vibe you only find in old classics or movies, like the ones your grandma would listen to. So the year after, when we finally had the opportunity to record the songs properly, we drove to Belgium to record Emile on the violins and Thomas from the Brussels Philharmonic Orchestra on the double bass, who both did a fantastic job, creating this very specific romantic feeling.
Deep Brown Eyes
It's the first love song we wrote together that's not a break up song for once. It's actually funny because we wrote it while being in total break up with our previous lives; we had just moved from one country to another (Italy > France), back to our parents for a couple months, not knowing what tomorrow was gonna be made of, nor where we were gonna live. And this song is in its own way a pillar among the chaos, something you can hold on to, knowing that even if everything is falling apart around you, at least you have this deep love between each other, and nothing can destroy that.
The Dodo's Nest
It's a song I wrote on a Sunday afternoon, at the top of the Moncenis Lake at the Italian-French border. It was a sunny day in early spring, there were snowy mountaintops reflections in the turquoise waters of the lake, green open fields hiding a discreet wildlife only visible to watchful eyes, and a slight breeze announcing delightful days to come… I was so overwhelmed by the beauty of the landscape, Nature in its purest form, that it made me profoundly sad. Sad because I knew I was privileged to see this : Mother Earth at her best appearance. Because I knew in a few years, Mother Earth would have probably become uglier, her wildlife sparse, if not extinguished. And all because of us. Everyday we're facing new datas about new species in danger, new ecological disaster, now a new global pandemic, how a micro disturbance there provoques massive troubles there, how our massive consumption behaviors impact every step of the way, and we just seem so numb, so dazed, like watching our own death on TV… This song is a sort of emergency button for me.
A Wave of Goodbyes
We wrote "A Wave of Goodbyes" when we first settled in the French Alps. It was the very first song we worked on in our home studio. It's also the only song from the EP that has been composed differently. Usually we either have the melody, and write lyrics from there, or more often have the lyrics, and then we try to find a melody to go along. But this one was really created "in the moment", both lyrics and melody. We released a first version of it with Camel Power Club, the solo project of Léonard. Then when we went to Belgium in Summer 2019, we took the opportunity to record a more audacious version of the song, by adding an ensemble of strings, creating that Westminster Abbey vibe. In my opinion it's more striking this way!
The Sound of Silence
I'm starting to realize that this EP is a lot about closure and life changing decisions, haha. "The Sound of Silence" is a song that really hits home for me. We recorded this cover during our very last days in Turin, Italy. And it's a bittersweet souvenir, because we miss this country a lot. I remember having packed up all the boxes, ready to go, except the home studio that was still standing there in the middle of our living room, with Léo finishing up the mixing and mastering in this complete chaos. Next day, for all we know, was just silence in this empty apartment.
Bloody You
I wrote this song in Turin, when I was doubling over in pain because it was that moment of the month we women must go through, since the dawn of time… I remember feeling particularly angry at pretty much everyone, so I decided to release that anger and transform it into a song. The funniest part is that Léo didn't 'feel' that anger when I presented him the song, I mean, how could he feel it ! So, the instrumentation actually ended up being quite serene and happy, on the opposite side of how I was feeling when I wrote it. It was also a first for us, exploring something a little bit outside the folk register, and we're really happy with the result. It's Léo's favorite, out of all of our songs, as for me, well… it's still kind of a love-hate relationship.
Unnamed
it's the last song of the EP and a very important one for me… Definitely the most personal I've ever written. If a song can be a release (outlet), then Unnamed is one. I wrote it on March 10th, 2017, after experiencing a very traumatic episode. It took us 3 years to put it in music, because the song was really heavy and difficult to work on. Now, to me, that's a song to hold on to when you feel like you can't breathe anymore and there's nothing positive about your life. Because it also tells that there always is. You just have to look for it, even in the simplest things.
— —
— — — —
? © Yoris Photographer
:: Stream Racoon Racoon ::
---