Dallas hip-hop artist J French finds his light in the inspiring 'Good Karma,' a resounding collection of uplifting, hopeful, and soulful songs whose smoldering grooves and breathtaking bars hit hard while hitting home.
Stream: "BREAKFAST" – J French
---
J French opens his latest album with his head up, his spirits high, and his sights set on the road ahead. "Big day ahead of us, get out your bag – go get you some breakfast; don't make excuses, just make it effortless," he raps on "BREAKFAST," a cinematic opus laying some important groundwork through the most important meal of the day. "I'm more comfortable out of my comfort zone, cut off the ones who ain't want me on. Worried 'bout something when nothing's wrong, working for God 'til he want me home."
So begins Good Karma, an inspiring hip-hop record built on positivity, inner strength, and belief in oneself. J French finds his light in a resounding collection of uplifting, hopeful, and soulful songs whose smoldering grooves and breathtaking bars hit hard while hitting home; as the artist himself describes, this album is "motivational, inspirational frequency." French experienced his own catharsis and rediscovery while making this music; now it stands as a soundtrack to finding and owning our true full potential. Take from it all that you need to live your best life.
We don't play around it's a bet lay it down
If you didn't know me last year that you know me now
I was trying to give it to you now
I'm going for the crown
you don't want to hold it down
you don't think about Karma till this sh– comes around
Like I'm trying to get money
when you're one with the world
money's gotta hunt you down
This is godly, godly oddly timely
find resentment right behind me
find redemption right beside me
if I forget please remind me
– "BREAKFAST," J French
Released January 21, 2022 via Ivy League Entertainment, Good Karma is unapologetic and uncompromising in the best of ways.
J French's fifth studio album sees the Oklahoma City born, Dallas-based rapper, multi-instrumentalist, and producer fighting the good fight – sometimes against himself, and sometimes against the external forces obstructing his path toward happiness and satisfaction. And yet, few (if any) moments across these ten songs feel antagonistic in any way; French leaves pessimism in the past, opting instead for a mindset of optimism and empowerment as he celebrates the moment.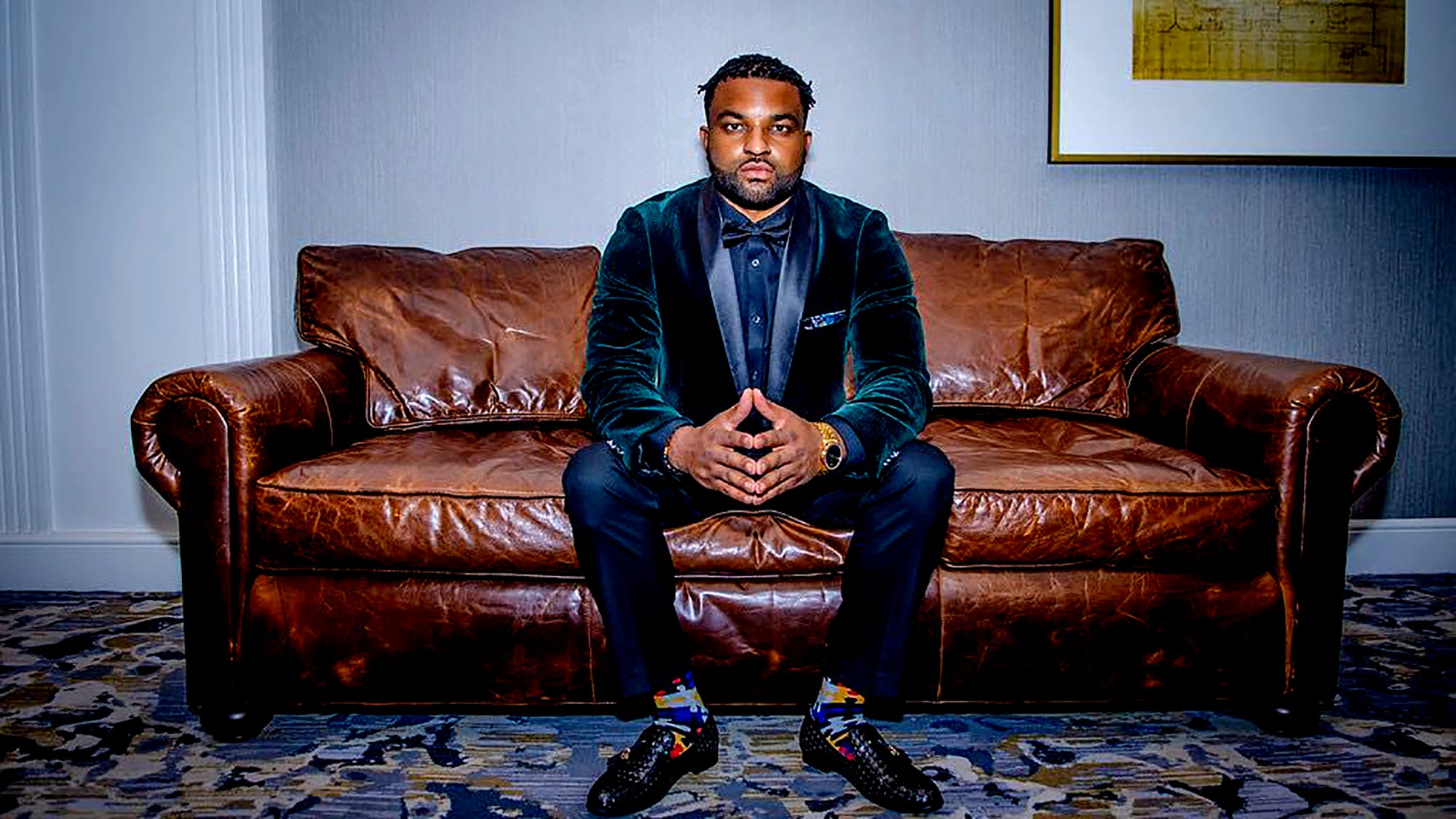 With an air of passion, confidence, and trust, he approaches and unpacks everything from the trappings of love and intimacy, to the pain of loss, the good and bad aspects of ego and bravado, and the ups and downs of his own life's trajectory. Like some sort of effusive Midas touch, everything French explores comes to life with an infectious can-do attitude.  "I ain't gotta sing, this is my song, voice went horse in the verse, but it's still going to work," he declares on the freestyle "BIG BODY." He puts his faith in himself, and while that act doesn't inherently sound humble, his musical performance isn't one of self-interest or selfishness; in fact, it often feels like Good Karma's songs were especially intended to be a means of showing others that if they believe in themselves, trust themselves, empower themselves, then good things will follow.
I ain't gotta be the most popular to be the best
just because you went to sleep
doesn't mean you got rest
I'm just working on myself now
you can never judge me
I was brought up in pain you can't touch me
and you can't put a pause on my goals
even if you're in my lane
but I hog up the road, big body
– "BIG BODY," J French
"Good Karma comes from GoodWill," J French tells Atwood Magazine. "This album is about getting out of the darkest place; literally, that's what happened while I made it. This is the code to overcoming anything. I had trust issues I had to go to therapy for – family issues, low energy, doubt about the future, friends stole money from me, industry promises that never happened, etc… Uttering these words changed my mentality. These are not just songs; these are mantras. Not a curse word on the album."
"It started with no vision, just combating the negative and compulsive mental cycles I was in with positive creativity and storytelling," French says of the album process. "I did about 40 records, then found a sound, and the next 10 songs were the album, which took four more months to perfect with live instruments, singers, and three different engineers 'til I found the right ones."
I feel like 'Good Karma' actually is the real me. The negative compulsive cycle I was in for a couple months mentally prior to making this was the fake me that I made up to myself. It's honest and pure.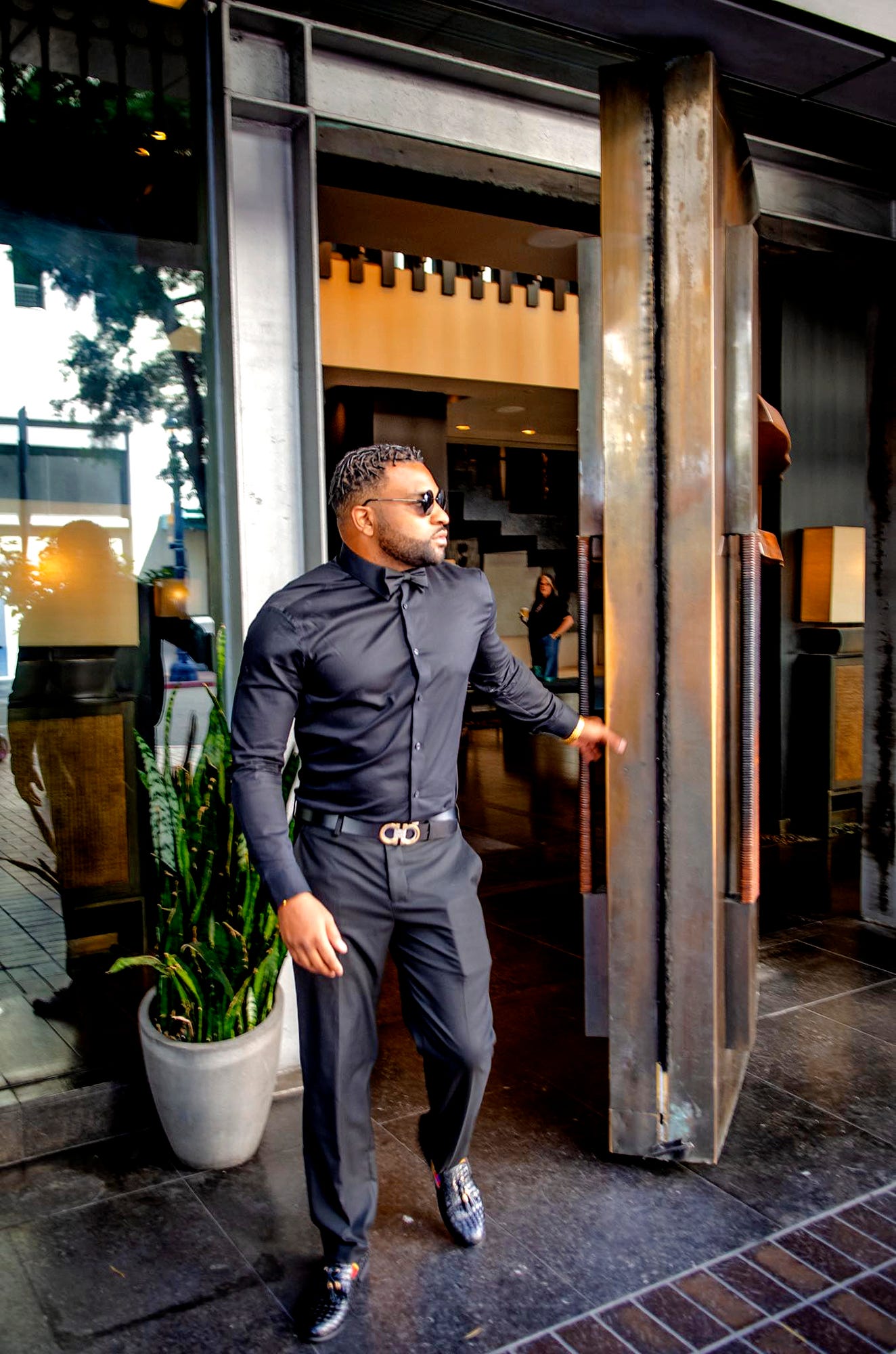 The album's title says it all: This is French's act of good karma – the end product of a steadfast "you get what you give" mentality.
"After a fight with my own trauma, what I realized was I needed to give more than I received. Good karma only comes from giving, so the whole album is focused on giving people something they can get through anything with. If you sing the songs, you will be better. You will feel better about yourself. You can only understand if you say these words."
As far as his own personal favorite lines are concerned, French is quick to highlight two sets of lyrics: "Don't make excuses, just make it effortless," from "BREAKFAST," and "Turn a loss to a championship, turn a win to a family event," from the song "LOSSES."
"That sums up the intention behind the album," he says of the latter.
Truly Good Karma is an all-hits, no misses affair; from the in-your-face charm of "BREAKFAST" and the soothing, smoother heart-on-sleeve sincerity of "EXOTIC FLOWERS," "NARCISSIST," and "LOSSES," to the soaring strength of tracks like "SOLO" and "BIG BODY," J French presents himself as poet, underdog and achiever, student and life coach, counselor and guru. "Dancing with the stars, I was running forward," he spits on the finale. "I don't know how far, I just know I'm sore."
Snakes in the garden what they looking for
that could make you question what you do it for
I can't tell you about where your never been
Came from the bottom now we're moving forward
Dropped a little trips now we're moving more
used to do the most now we're doing more
it was everybody now it's only friends
lost a couple real ones but we're moving forward
Ran so many yards now I'm losing score
big boy cigars in my humidor
I don't even brag about the cars
if you are who you say you are
then what you gotta prove it for.
Gotta make your mark gotta use what's yours.
Hardest part is starting when you're doing chores
I ain't even tripping we was cool before
we're trying to find our pace and that's what we got into it for
Got so many scars now we're moving forward
you can lose a battle just don't lose your sword.
Snakes gone rattle, lions gonna roar
dogs gone bark, artist gone record
You can live forever if you knew your Lord
Just get off your knees and go through the door
Dancing with the stars I was running forward
I don't know how far I just know I'm sore
– "FORWARD," J French
---




If you take anything away from Good Karma, let it be the permission to trust and believe in yourself.
That is, without a doubt, the ultimate be-all, end-all message of French's music at this junction. "I hope people that listen to this and understand themselves better and what they're capable of," French shares. "What I take away from this project is the fact that I created a roadmap for myself, and now I know what I'm capable of and I have a user's manual to overcoming anything."
Experience the full record via our below stream, and peek inside J French's Good Karma with Atwood Magazine as the rapper goes track-by-track through the music and lyrics of this stunning album!
— —
Stream: 'Good Karma' – J French
:: Inside Good Karma ::
— —
BREAKFAST
This song describes a situation where we are literally breaking out of a dark place and into the light. The light being our truest self. The end of it has a famous actor and multiple Emmy Nominee my friend Mark Christopher Lawrence who has been in many many movies like Terminator 2, Chucky 3, Seinfeld, Chuck, Pursuit Of Happiness etc.
STAUNCH
STAUNCH is about stubbornly or staunchly staying in the mentality of true self. Continuing a path of righteous intention, that's why the end goes into a piano riff that tells the rest of the story from a frequency perspective. You can't help but feel good hearing it. This features an amazing and slept on singer named Kyee, and her husband in the piano, Martin Morgan.
EXOTIC FLOWERS
This song is about women in the godliness of how they exist. The first verse is about 10 different women I know that I just put together in one verse, and the second verse is about a girl I am currently seeing.
SOLO
SOLO is a flip on the song Outstanding by The Gap Band. One of the members of the gap band reached out to me to Flip the song after they hurt my song BOOM from JAGG ft. My now deceased father Brother Num (multiple Grammy winning reggae percussionist and singer from Burning Spear band).
NARCISSIST
This song is about How people reach to the highest most disrespectful words to describe people that don't agree with them. It's an anthem, but so are the rest of this album.
GOOD KARMA
The song GOOD KARMA Is about me hoping that another person that enters my life understands Goodwill and the strength in giving. Very smooth track, but so is the rest of this album.
BIG BODY
BIG BODY was the most fun track I did. It was essentially a freestyle and free expression with no hook just one long verse showcasing skills and ability to be succinct with any kind of band. Double and triple entendres and metaphors. The verse starts and ends with the same two words.
LOSSES
This song was inspired by the loss of my dog and taking what I learned from getting past a loss and putting it in words. This is also what I used to except the loss of my father and my sister which happened months later two weeks apart.
NEVER BROKE
This song is about being rich in spirit before you could ever be rich financially. As long as you have yourself you could never really be broke. This song features an amazing singer named Bree Parker.
FORWARD
This song is about moving forward through anything that happens in channeling the future through a Faithful mindset that is attached to your abilities and your intentions and disconnected from fear. This was the ending of the message of the album and the beginning of the next chapter.
— —
— — — —
? © 2023
:: Stream J French ::
---