Every Friday, Atwood Magazine's staff share what they've been listening to that week – a song, an album, an artist – whatever's been having an impact on them, in the moment.
This week's weekly roundup features music by Lady Donli x Bella Alubo x Tomi Owó x Mz Kiss, Goldpark, Private Island, Brooke Annibale, Mauvey, FRANSIS, David Myles, Everything Everything, Amethysts, & Nick Black!
•• •• •• ••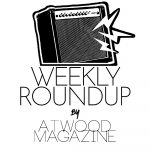 :: Kele-le – Various Artists ::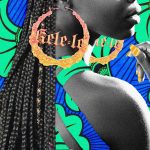 June 1st marks the halfway point towards World AIDS Day, making it a worthwhile time to support an organization such as Red Hot Org, whose goal is to combat AIDS via popular culture and the arts. No matter the time of the year, though, the talented ladies featured on this EP would be worth lending an ear to. Kele-le features four Nigerian women– a demographic that included one million AIDS-infected individuals– who have pooled together their musical gifts to craft a truly memorable project, the proceeds of which will be donated to women's health clinics across the country.
First out the gates is Bella Alubo with "Loneliest Girl in the World." The song is surprisingly upbeat, given its title and topic– perhaps, as Jason Derulo expressed long ago, living the solo life really isn't so bad. This is followed by two highly melodic and soothing numbers, "Kauna" and "Go On, Woman," which, as you could probably imagine, features some inspiring pro-female lyricism. Rounding off the project is "You Look Good," the most urban-sounding of these four songs, given its poppin' beat and dose of Yoruba-language rapping by Mz Kiss.
Even though Girl Power is the clear theme here, Kele-le does make room for some male contributors, including the flashy electronica production of Victor "Victizzle" Akata. The emerging message is a positive one: it's up to all of us, male and female, to do our part to control the damaging impact of AIDS. Such an energetic and uplifting record as Kele-le is bound to give listeners the motivation to make that happen.
:: "Lady Lightyear" – Goldpark ::
A captivating burst of bright, buoyant energy hits the ears like a comet as Goldpark's new song erupts with volcanic force. The lead single off the Nashville band's forthcoming sophomore EP Goldpark Two, "Lady Lightyear" burns with radiant post-punk spirit: Bridging the indie rock and indie pop worlds, it's the kind of cinematic, larger-than-life anthem that yearns for soaring release, replete with soaring electric guitars, churning drums, and emotional melodies filled with vibrant heat and earnest emotion. Fans of everyone from The Aces and COIN to Walk the Moon and Hippo Campus are sure to fall hard and fast for this fresh-faced trio; one listen to any of their nine released songs is enough to put a smile on one's face, a pep in one's step, and a fire in one's heart.
Time, you're from another time
How do you know I've
Been waiting all my life
Stay, oh baby won't you stay
Tell me the future
Or did you lock it away
Gravity just burst into color
Title Waves keep pulling us under
Lady you've been light years away
(Give me one more day)
Gravity just burst into color
Feel the heartbeat louder than thunder
Lady you've been light years away
(Give me one more day)
"'Lady Lightyear' is a song about an intergalactic romance," Goldpark's Wes James tells Atwood Magazine. "A tale of a man who fell in love with a woman not bound by time and space. An experience so spectacular, he may never love again. Or maybe this is a story about a disillusioned man strung out on his latest "supernatural" experience. The story of a man who is no longer taken seriously given his unparalleled rap sheet of inconceivable incidents."
"Is there a lady in the stars? Is this the greatest love story ever recorded? Or is it a tragedy of a man who's been left behind with only his imagination to keep him company? The world may never know. What we do know is that love is the closest thing that we have to magic. It's the only thing that drives us to cross country's, oceans, or even galaxies. There are traces of love in every truly great thing that we can see, hear, or touch. All great art comes from some form of love. It doesn't all look the same though. Sometimes it's the fear of love. Or maybe the feeling of being broken over love. But it's all love. Lady Lightyear is a song for all of the Milky Way and beyond to enjoy together."
Formed in 2020, the trio of James, Andrew Smith, and Kyle Neblett are well on their way to making a name for themselves in the indie world, and their sophomore EP is sure to further establish them as an up-and-coming force. A portmanteau of two wonderful things in and of themselves (gold and parks), Goldpark shine with an irresistible charm – and "Lady Lightyear," with its insatiable drive and colorful palette, is all we need to know that great things are coming from this Tennessee band.
:: "Honeymoon" – FRANSIS ::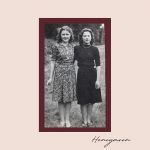 London based band FRANSIS, headed by singer/songwfriter Emma Withers, are creating music to make people think and reflect, particularly about womanhood. Their recent track "Honeymoon" sees Withers looking back at her own life, reminiscing on her youth and the hurdles you overcome as you journey into adulthood. Singing about all the mistakes you made in order to feel accepted by others, as well as all the ups and downs and lessons learnt, Withers ponders all the moments that shaped her to be the woman she is today. She sings, "I'd do anything crazy as long as it made me cool, a pointless afternoon, skipping school, we knew how to break the rules."
Withers shares, "It's nice to have an uplifting sense of appreciation for my own personal experiences which have moulded me even if they didn't seem so poignant or great at the time, how we know not what we have until it's gone. With that being said there is nothing melancholy about this narrative, I have such a tenderness and affection for my teen self, an enjoyment to revisit her and a continuation of personal growth and one day looking back at myself now with a similar fondness."
"Honeymoon" enters with a thundering rhythm section, passionate vocals and spine-tingling harmonies which continue to build until dropping down into the chorus which switches into a more fun, sweet and funky atmosphere. Sonically the track represents the different emotions and feelings you experience in your teenage years, making "Honeymoon" a total mix and an entertaining listening experience.
:: "What If You" – Brooke Annibale ::
A dreamy and intimate outpouring, "What If You" is an unfiltered deep dive into the self. Brooke Annibale's first single of the year (released this April via Nettwerk Records) starts the cycle over again, both literally and metaphorically, as the singer/songwriter picks herself apart and puts herself back together again. It's a vulnerable, poetic upheaval, and one that ensures we'll be paying especially close attention to the Pittsburgh artist in the months to come.
i should probably focus on figuring it all out
my minds a bit of a mess and all i could feel is doubt
am i really strong enough to do it all over again?
take me back, back to where i feel something
what if you loved me back?
what if you loved me back?
"I was wondering whether or not I could carry on making music the way I had in the past," Annibale tells Atwood Magazine. "I thought, is diving back into my music career gonna knock out any mental-health progress I've made? Can I put out a record, be vulnerable, and do the whole cycle again? And then I realized: It's a double-meaning metaphor. What if everything that I loved, loved me back? What if I just did this? And it worked."
She leans into the unknown, putting herself out there for all to see, hear, and feel. With a song this intimate and tenderly expressive, there's no doubt 2022 promises to be an extra special year for Brooke Annibale – and we can't wait to hear all she's got up her sleeve.
i hear the final boarding call echoing into the night
my empty seat on the plane taking off into the sky
i remember how you looked at me
maybe i could feel whatever you couldn't say
carry me, out into the pouring rain
what if you loved me back?
what if you loved me back?
play it back it's on repeat
it's all inside of my head
what if i would always be
the thing you never said
play it back it's on repeat
it's all inside of my head
what if you would always be
the thing i never said
what if you will always be
a voice inside of my head
:: "Your Call"- Private Island ::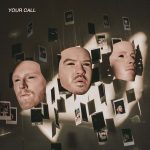 When the pandemic first occurred, that unexpected event hit many people extremely hard. It may have been the loss of someone close to you, the lack of human interaction or losing your job. Whatever the case may be, COVID set us back. But whether you lost your employment during that period or have lost a job at any point in your life, it definitely leaves you with a feeling of uncertainty and helplessness. Frontman of the infectious alt/rock group Private Island, Christian Lum, knows exactly what that's like. "Your Call" is a piece drenched in painful emotion contrasted by gleaming feel-good sonics.
The Southern California band consists of front-man Lum, guitarist Cameron Anderson and Tommy Nickerson. The outfit's wistful air of whimsy lends itself to music that washes over us with waves of intoxication. "Your Call" is a smooth track lulling you through its lush melancholy. The profound track is for anyone searching for answers in a time of despair.
:: "No Reptiles" – Everything Everything ::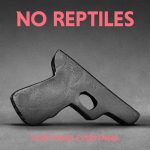 "No Reptiles" is the penultimate track on Everything Everything's 2015 Get To Heaven, but it feels like the emotional climax. The entire album flirts with pop – Everything Everything writes hooks like no ones' business – but is just off enough to alienate radio play with Higgs's capricious vocals and the anxieties marbling the album next to moments of equal joy. It's this tension that "No Reptiles" captures so evocatively. "I'm going to kill a stranger." God no! "So don't you be a stranger." Oh, that's…sweet?
The opening few lines of the song are difficult to capture, delivered as a whisper mixed underneath a persistent, round bass. They describe humanity's emergence and evolution, until it's finally ruled by not reptiles, "Just soft boiled eggs in shirts and ties/Waiting for the flashing green man/Quivering and wobbling just like all the eggs you know." Fat, bald men, veiling their vulnerabilities with posturing and displays of power, quivering just like everyone else.
It's one part horror, one part comfort knowing this, but it's alright, "It's alright to feel like a fat child in a pushchair, old enough to run, old enough to fire a gun," croons Higgs as the song slow-burns its way to a synth driven climax. Everything Everything's anxieties calm here. It's okay to feel overwhelmed or even just lazy and check out. I don't want to shoot the gun. I'm going home.
:: "Mystery" – David Myles ::
Singer/songwriter David Myles' first song of 2022 is a smoldering groove full of passion and compassion, hypnotic warmth and easygoing wonder. Released May 25, "Mystery" is the lead single off the New Brunswick-based artist's forthcoming 15th studio album It's Only A Little Loneliness (out September 23), and his first offering since the release of his instrumental album That Tall Distance last August. Warm melodies comes to life through sweetly seductive instruments as the artist weaves a dulcet daydream, embracing young love as the marvel it is.
I was an only child
18 and running wild
You were a city girl
Came here to see the world
I couldn't understand you
But i couldn't look away
I didn't want to understand you
There was something in the way
Your mystery worked on me
"With 'Mystery' I was trying to pull together different musical universes," Myles explains. "In making That Tall Distance, my instrumental record, I really felt like we had discovered a unique vibe. Something that was really working. At one level, it was beat and groove oriented, while at the same time it was rootsy and organic and had a really unique blend of instrumentation (pedal steel, wurlitzer, horns) and mood. I was inspired so I wanted to keep building on it; to see if I could incorporate that vibe into my lyrical based writing. It was awesome. There was real momentum and I felt that with all the players and I was trying to write something that lended itself to all our strengths. I wanted to have room and to be able to breathe musically. More and more, musically, that is what I'm striving for. Plus I was so excited to see what would happen when Reeny and Haliey Smith added their voices to it! I write with them in mind. I've been lucky enough to sing with them for the last number of years and it's unreal. They are tapped into the source of real true musicianship."
"I wanted to see what would happen when I put all these different musical worlds of mine together," he continues. "It felt amazing. It never would have happened early in my career cause it's about relationships that have built over years and things that I have learned by making all my other projects. And because of that, I feel like now I'm making something that feels and sounds uniquely representative of me, which is a great feeling. Super stoked for people to hear it."
Well over a decade into his career, David Myles has struck gold on his newest song. "Mystery" is soulful and layered; a gentle giant of a tune that basks in the glow of a moment – or rather, a feeling – forever enshrined in memory, and now in music.
It was a Friday night
Cheap wine and neon lights
My hat was corduroy
You called me a country boy
I said I can't understand you
but I can't look away
I don't want to understand you
Cause there's something in the way
Your mystery works on me
Your mystery works on me
:: "THE KING" – Mauvey ::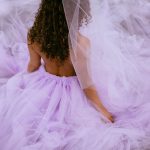 Mauvey is an artist who writes about love. Love in all its facets, shapes and sizes, as he shares, "Dissecting love inspires everything I create." His recent single "THE KING" breaks down the stereotypes around Kings, or males in general, emphasizing the importance of equality. Mauvey explains, "Throughout history 'Kings' (men) have been the most important people, the most protected people and the most respected people. I wanted to write a song tearing that apart. THE KING is a redistribution of power and respect to everyone, especially the immensely powerful women we have in our world."
With his sound floating somewhere between cinematic pop, soul, hip hop, indie alternative, folk and everything in between, there are no limits to his music. "THE KING" is demonstrative of this fusion of sounds, featuring throbbing electric beats, catchy hip hop inspired vocals and energetic, rambunctious percussion.
Born in Ghana, Mauvey has bounced all over the globe, spending most of his time in both the UK and Canada. His zest for life is injected into his music, as his colorful palette leaves a vibrant trail wherever he goes.
:: "Forget-me-not" (rework) – Amethysts ::
An immersive, kaleidoscopic feast for the ears, "Forget-me-not (rework)" is as tender and compelling as it is utterly tranquilizing. The atmospheric and ethereal revamp of Amethysts' 2021 song is a cool, cathartic dream-pop wave – one that washes over us slowly, and with hypnotic, expressive charm:
You don't know how it feels
Crimson drops no life
Echo cycles just to hold you
It's all I, all I know
Forget me, forget you not
Keeping signs of your life
Crimson lines a whole lot of love for you
Carried my seed, of the stars you'll bloom
Forget me, forget you not
"The original mix of 'Forget-me-not' is one of the more organic, guitar led tracks of ours," Amethysts' Simon Lucas-Hughes and Clarice Parrott explain. "We wanted to reimagine it with a more electronic, experimental head on. We started by creating a muted, low-pass filtered 808 beat and layering some subtle Korg M3R lines with a few of the synths which are hidden within the original recording."
"We really wanted to emphasize the darker side of the original so pitched Clarice's vocal down for the first half of the track before it bursts out and becomes a bit brighter with a key change mid-way through. We added a guitar solo at the end because why not! 'Forget-me-not' is an emotional track for us about a difficult time in our lives – The rework was made in a sleep deprived haze and definitely captures an essence of how we were feeling at the time."
Taken off Amethysts' freshly-released extended version of their self-titled debut album, "Forget-me-not (rework)" is a dreamy electronic euphoria. It's a stunning display of the Suffolk duo's talents; whether you're waking up or falling sleep, meditating or daydreaming, this song is ready to soundtrack our escape into to another world.
Grow, grow (You don't know how it feels)
Wait for you to show
Grow, grow (You don't know how it feels)
Some day soon I'll know
Grow, grow (You don't know how it feels)
Wait for you to show
Grow, grow
Some day soon I'll know
:: "Filler"- Nick Black ::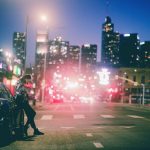 Have you ever thought, "I'll be happy when…. [fill in the blank]" (I buy my first home, I meet the partner of my dreams etc.). So many people fall into that trap of constantly looking to what is ahead instead of appreciating what is right in front of them. Nick Black's latest release "Filler" is all about searching for greener pastures but also learning not to lose sight of what's around you. With vibrant clicking beats and rich, soulful vocals listeners are instantaneously hooked. The radiant rap in between, adds to the track's palpable passion.
The Memphis, TN native is known for creating feel-good pieces indicative of John Mayer and Al Green. His distinct style is contemporary yet exudes a comforting nostalgia. This track possesses that same upbeat charisma. That pure optimism is infectious and this addictive artist on the rise is one to keep an eye out for.
— — — —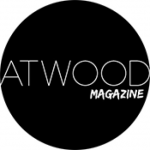 :: Weekly Roundup ::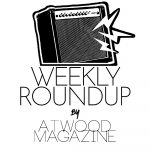 ---
:: This Week's Features ::
---