Dynamic, intimately expressive, and unapologetic, Beyondsonny's passionate debut EP 'Solstice' is a stunning (re)introduction to one of Brooklyn's freshest and finest up-and-coming rappers.
for fans of Common, Nas, Childish Gambino, TOBi
"Legend from the East" – Beyondsonny
---
I've learned that music is a freedom in this world I cannot live without. Extending myself to music and becoming a part of its vibration is an honor that I plan to uphold as I continue my journey.
Dynamic, intimately expressive, and unapologetic, Beyondsonny's debut EP is a stunning (re)introduction to one of Brooklyn's freshest and finest. A passionate, heart-on-sleeve outpouring from a determined rapper spilling his soul in song, Solstice is a radiant and honest upheaval – a record capturing, in real time, the blazing trail of a rising star.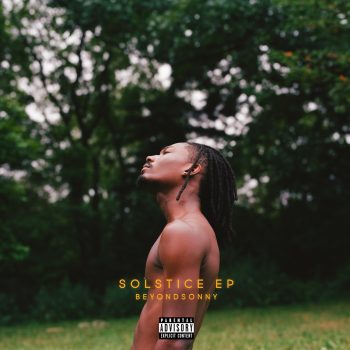 Real dark days seem to always come around
So loud on the gram but you never
make a sound in person
Give a f*** what you like I'm working
Anything that i touch always turns perfect
Tell the selecta, liven up the sector
I could look good on the back of a vespa
And my team looking better
Alpha tings I don't earned every letter
No competition not in my bracket
Speak up look sharp why you passive
If you talk plans make sure that they massive
Don't hear me you behind on the bandwidth
So many years and I never been managed
Foot in the door you have advantage
We lifted weight til the goals crash landed
Bare madness bare madness
– "Legend from the East," Beyondsonny
It's taken conviction and a dream, strength and unrelenting driving, thick skin and a quick wit, and so much more to get to where Brooklyn's Malik Sonny Watts (aka Beyondsonny) is today. Independently released August 13, 2021, Solstice arrives this summer as Beyondsonny's official debut EP. Born and raised in Flatbush, the 24-year-old artist has been releasing music for the past seven years, blazing his own trail through honest, unapologetic reflections on the surrounding world that blend a myriad of styles and influences – from hip-hop and alternative, to Afrobeat, house, electronica, and beyond. He released his debut mixtape Reaching Heaven Volume 1 in 2014, and his sophomore project American Hippy Demo in 2019.
Earlier this year, Atwood Magazine named the single "Black Friends" one of our Editor's Picks, calling it "absolutely enthralling… a dramatic overhaul of the times that transforms from a personal reckoning to a stirring reflection on racial prejudice, Black Lives Matter, to a passionate embrace of his loved ones and community." An enveloping mix of muted pianos and brass serve as the compelling backbone to an impassioned no-holds-barred rap that speaks truth to power on subjects of social injustice, police brutality, and more: Beyondsonny lays it all on the table. This song is a lot of things: A reminder, a reckoning, a call to action. As it turns out, it was also just the beginning.
Following a slew of singles releases this spring and summer, Solstice finds a confident Beyondsonny asserting himself with clarity and poise. It's a record of trauma and triumph; of reflection and redemption; of pain, growth, and healing.
"Working on this project was important for many reasons," Beyondsonny tells Atwood Magazine. "It was the first time I felt comfortable enough to express sounds that I've played with for so many years, behind closed doors. This is the point in my career, where I'm ready to experience new opportunities and energies. Solstice came when I believed that trauma was my triumph healing."
It's been weighing on my conscience
The way you made that promise
I been thinking about the sh** that you had said
Its in my head, I gotta say it if I'm honest huh
The way you sip the tonic
The way you blow the chronic
I been moving through the smoke
that's in the air and fighting fears
Yeah I'm ready for the conflict, wait
You might call it luck but imma call it fate
Baby if you make the call you know I'm on the way
Stay, your body like the bait
Through the fray we locked eyes,
your glance let me know it's okay
If I'm dreaming I don't ever wanna wake
Since we got in here been plotting my escape
Listen know it's off rip, but girl if you with it
If you down, then maybe we could skate
– "Raise Up," Beyondsonny
Like any artistic introduction worth its weight in salt, Solstice is a multifaceted affair. Within its 24 minutes are fight songs and dance songs; songs of celebration and songs of sorrow or deep reflection. Songs like "Space" and "Stop It" find the artist blazing bold messages within fierce vocal performances, while the groovy "Raise Up," "Spin It Around," and the smoldering "Patience" feature sweetly melodic lines that complement either a more relaxed mindset or a heartfelt message. In-between all of that is the spitfire "Legend from the East," a cool, stirring artistic statement featuring fellow NYC-based artist Jus Muse.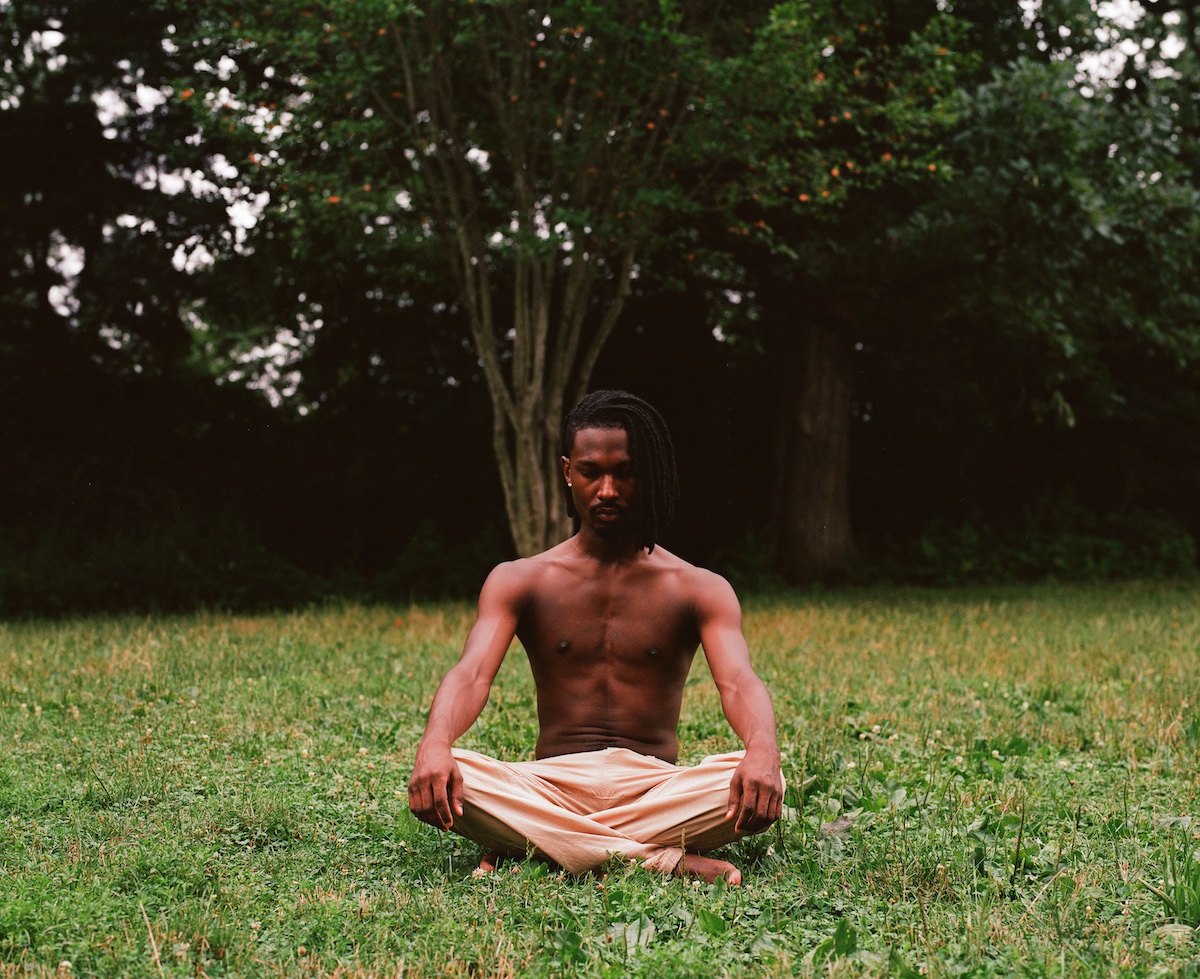 "I immediately knew I wanted to name this project Solstice, because I believed that it could have a shining quality not just for myself, but for my team and the greater world," Beyondsonny explains. "I wanted to capture a brighter, more uptempo sound to be a juxtaposition of the very dark energy I've felt societies have been in since COVID-19 began. I wanted to challenge myself to mold optimism in my music instead of conveying a nihilistic tone. 'Solstice' in its literal Latin origins translates to "Sun" and "To stand still". For me, this was a representation of what I wanted myself to be in Hip Hop: A still, glowing figure. My name Sonny comes from my grandfather, and it's a name my mother always mentioned in stories from her childhood. So for me, Sonny is a reflection of Solstice."
"My vision from the beginning was to create a body of work people can find escape in; whether they're cooking, driving, or having a serious conversation with someone they love, I wanted Solstice to be a part of that memory. I feel like this vision remained the same throughout its creation, but my expectations changed as time continued. I think this project creates an unshakable foundation for the artist I would like to become 20 years from now. It's a project I extended myself on and I plan on maintaining and growing that flexibility for years to come. I want my artistry to always be raw, organic, honest, and captivating."
Nowadays I don't say much more than I should
Cause they quick to cancel you before they look
Seems like everyone here is purely good
And they don't make mistakes, you know like humans would
Baseless critiques, empty when they speak
A shelf full of books, but through tweets they rather reach
Yeah I won't lie, the memes they humor me
But we really laughing bout Megan and bullets reached her feet?
I know it's scrutiny we living under
Got some white colleagues that really look forward to summer
Do they know we lack the bread and butter?
Or when the shots ring off at night we pray that it was thunder
Ughh undercovers, look with vendettas
Wait they be lurking, see they think they clever
My city needs a hero not a king
My city is my hero I can't stand to watch it sink
Not the city where my momma met my pops
Bashment party down on Nostrand was their numbers they would swap
Not the city where I truly found my love
Without that girl I don't know
I'd probably lose my touch
Not the city where I wrote my first song
Same city where Kamau was killed
Damn it feels so long
Not the city where I seen my auntie die
Father lost his sister, couldn't bare to see him cry
Told my momma she can go and wipe her eyes
Beat her illness, lost her momma
And she still defied the odds
That means no excuse I make is really valid
So kill me lord if I ever shy from any challenge ugh
– "From Brooklyn, With Love," Beyondsonny
---
Solstice is a gripping, grooving experience from start to finish, "Space" to the second bonus freestyle "From Brooklyn, With Love." I think [that's] my personal favorite song from this project," Beyondsonny says, referring to the freestyle finale. "I wrote some lines from that song about two years ago and came across them again. I quickly realized that now was the perfect time to give it to the world."
To people all around me that truly think that I'm great
It's a lie, it's facade
It's not true, broken pride
I have cried on the shoulders of a queen, suicide
Nightmares in a pine box
When the rhyme stops
And the clock goes back to being hot
Who you got when it don't go accordingly
I gave ya'll more of me
Ordinarily optics been so tainted but I found some clarity
No more bullshit jobs
If it ain't the music then keep that far
No more waiting on a miracle
Not until my shirt is heard through stereos
All these tracks over wax
Evidence empirical
I'm going aerial
Enough is enough
I pray that this touched
From Brooklyn, With Love
– "From Brooklyn, With Love," Beyondsonny
"From Brooklyn, With Love" is indisputably one of Beyondsonny's rawest, most beautiful and bittersweet moments. Truthfully, it's one amongst seven more searingly honesty takes from the rapper, whose reflections and observations are wise beyond his years; who is clearly trying to learn from the past, in order to help make (and be a part of) a better, brighter future. He cites lines from the song "Patience" as some of his favorite lyrics from the entire debut project: "We don't really gotta live in the future nor in the past, if the present is always gone, is it true we can make it last?"
---
"I penned this song as a sort of message to myself that I could always go back to when I doubted my journey," he notes. "I wasn't sure if the message behind "Patience" would be translated and understood by listeners, but I figured if I faced some of these trials in my life, [and] it's possible that others may have as well."
Wherever you look, there's inspiration to be gleaned from every track on Solstice. Like the rappers Common and Nas, Beyondsonny is at his best when he speaks his truths – or rather, when he lets the truth speak through him. Whether he's honoring his family and those who came before him, reflecting and working toward his own best self, commenting on our relationship with social media, critiquing certain common tropes within hip-hop, or observing everyday racism and our society's social, racial, economic, and other stratifications and divides, Malik Sonny Watts has a clear voice and a strong vision that shines through every moment of Solstice.
"I hope listeners can make their own moments with every song," Beyondsonny shares. "I want them to dance to 'Spin It Around', scream 'Stop It' at the top of their lungs, and contemplate with 'Patience'. I've learned that music is a freedom in this world I cannot live without. Extending myself to music and becoming a part of its vibration is an honor that I plan to uphold as I continue my journey. I'm also learning patience." Experience the full record via our exclusive stream, and peek inside Beyondsonny's Solstice EP with Atwood Magazine as the artist goes track-by-track through the music and lyrics of his debut extended player!
…But I stare at the numbers on a screen
that determine what your talent really means
I've become so obsessed with the likes, the follows, my morals diminished
I've witnessed beginnings, that lacked a vision
I'm rushing for ribbons, I've followed a system
That taught me freedom should be earned
Aunties ashes lay in urns
Im thinking every single turn
Would be the one that changes lives
Of those around me fighting tides
Internally I'm broken
It took days for me to lift these words
And turn them into spoken languages
Im anguishing , hardly managing, the damages are staggering
Anxiety is through the roof
My sobriety hates the truth
This society has gone aloof
And apart of me is on a roof
And it ready to jump, ready the gun , take the shot,
Hurry be done, splatter my brain, admire the stain
The blood will rain, imagining fame
Distorts my brain, my momma in pain
Popping oxys popping percs
They don't work, her breast they hurt
Satan lurks, I cut a deal, dont cut her life til I make this work
But time is ticking, tried to mimic
The Coles and Kendricks those who did it
The landscape different, I see that now, I see just how
You get to the top in this new age, you lie on page
Or write for the stage
Imma do the latter it don't matter how you build your ladder
– "Other Side," Beyondsonny
— —
Stream: 'Solstice' – Beyondsonny
:: Inside Solstice ::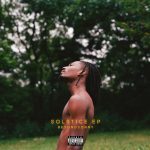 — —
SPACE
I aimed to start the project with strength and vibrations. I wanted "Space" to immediately let the listener know my mindset and the energy I had towards some of the things I was facing in my life. I heard the production for "Space" about 5 months ago and wasn't quite sure what I wanted to do with it. I stumbled across it again and immediately a melody and flow came to me.
RAISE UP
I wanted this track to be a minimal dance record on this project that could make people immediately like they wanted to dance. The phrase "raise up" could mean anything for anyone and I wanted to leave that open to the listener's interpretation. I was listening to a lot of house music during the pandemic just to make me feel like I was somewhere other than my home. I thought it would be fun to channel that feeling through a song of my own.
SPIN IT AROUND
This track in particular was a song I initially had no intention of working on. I heard the production and had a couple concepts but nothing solid. I listen to both Jus Muse and Kiyano so when I came back to "Spin It Around," I thought it could be interesting to blend them both on a record with myself. The song had to be a fun moment for anyone who heard it. Something that could make anyone feel good about themselves at any time. I hope one day it can be played in a club when COVID leaves us.
STOP IT
This song is simply my message to a lot of tropes I see daily in Hip Hop. The message of "Stop It" had to be clear and in your face on first listen. Stop it, is an anthem for anyone who wants people to be honest.
LEGEND FROM THE EAST
Being a huge fan of UK Garage, I thought it would be interesting to hop on a production that was reminiscent of the Garage music I love so much. I think having Jus Muse on it provided a balanced and progressive sound for the record. My vision for "Legend From the East" was to show my versatility as an artist. I attempted to play around with flow and lyrics while showing that you can dance and move to a song with gripping topics.
PATIENCE
I wrote "Patience" on New Year's Eve. I believe this was around the time the world discovered MF Doom passed. I penned this song as a sort of message to myself that I could always go back to when I doubted my journey. I wasn't sure if the message behind "Patience" would be translated and understood by listeners, but I figured if I faced some of these trials in my life, it's possible that others may have as well.
— —
— — — —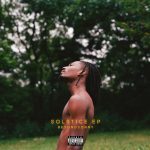 ? © Pia Fergus
:: Stream Beyondsonny ::
---