An unapologetically anthemic and dynamic affair, The Sherlocks' 'World I Understand' roars and soars with cinematic strength and indie rock charm as the UK band put on an irresistibly catchy, cathartic, and memorable performance.
for fans of Oasis, The Killers, Arctic Monkeys, Catfish and the Bottlemen
Stream: "Games You Play" – The Sherlocks
---
The Sherlocks' new LP promises to knock the wind right out of you in the best way possible.
An unapologetically anthemic and dynamic affair, World I Understand roars and soars with cinematic strength and indie rock charm as the South Yorkshire band put on an irresistibly catchy, cathartic performance. Tastefully and tactfully embracing the high end of the energy spectrum, The Sherlocks hold nothing back – ultimately finding their footing with a refreshing, stadium-sized sound and the charisma to match.
In short, please join us in welcoming The Sherlocks to the main stage.
Like a dream you're not real to me
You're just stuck inside my mind
Your fragments in my imagination
gathered up ready to unwind
Distant memories don't you remember me?
Please don't leave my side
Where did you go?
Cus you never let me know
You never let me know
You think everything's alright
You know I'm sleeping on my own tonight
I don't like the games you play
On and on and on and on they go
You don't have to be alone
They go, you don't have to be alone
So hold on and don't ever let go
– "Games You Play," The Sherlocks
Released January 21, 2022 via TeddyBoy Records, World I Understand is as much a bold return as it is a true rebirth for Bolton On Dearne's The Sherlocks. When the world went "on pause" in March 2020, the quartet's founding guitar and bass-playing brothers Josh and Andy Davidson chose to step back and out of music altogether. This left the band's other founding brothers Kiaran (vocals) and Brandon (drums) Crook rebuilding in the midst of local lockdowns and a global pandemic.
"Finding new band members was something we were admittedly apprehensive about, [and] on top of that we knew all our gigs were cancelled for the foreseeable," Kiaran Crook tells Atwood Magazine. "To be honest with you, I think many others would have thrown in the towel and just said, 'let's look back on the fond memories we'd made while it lasted'. But for us it wasn't even a question of whether we'd carry on – it was more a question of how long it would take to get back to where we were."
The Crook brothers synced up with guitarist Alex Proctor and bassist Trent Jackson, eventually getting time at the Welsh Rockfield Studios to make a record that, in the band's own words, feels like a true game-changer:
"It's different to what we've done before, and I think it's pivotal for our career," Kieran says. "It was recorded around August of 2020. We'd just come off tour and obviously we had a line-up change during tour. The mission for me and Brandon was to find new members and on top of that we had the pandemic kick in, we were told we couldn't gig… We had it up against us, but we quickly got in touch with the other guys – so the album was born out of desperate times thinking, 'Right – what can we do?!'"
"I think the main change was the relationship between me and Brandon getting to know new members Trent and Alex – it really grew. It's hard to convey how little we actually knew them; they were two completely strangers to us. These were two new people that we'd never met before. The manager said we've got three weeks to be ready, it was a super quick turn around and via message I had to say forget all the old songs we've been learning, I need to teach you a bunch of new songs and we started doing that. The relationship changed a lot over those three weeks because we went from not knowing each other at all to spending every night with each other, staying up and drinking every night – and that's how we got to know them."
Some music likely necessitates an intimate connection beforehand in order to bring it to life; in The Sherlocks' case, that connection was formed through making music together. Whereas World I Understand is on paper The Sherlocks' third LP, it's Jackson and Proctor's debut album – and in so many ways, this record breathes with the unleashed hunger, fervor, and fury of a true debut.
"Once we started, I knew we were onto something special," Kiaran reflects on the band's studio time, saying of his new band mates, "Their passion was infectious… We were getting the songs down at such a rapid pace. Everyone was playing out of their skin!"
Highlights abound throughout an album that hits hard and leaves an instant, lasting mark. Sonically brothers to bands like Oasis, The Killers, Arctic Monkeys, and Catfish and the Bottlemen, The Sherlocks are more than happy to play with charged beats, searing tension and release, massive chorus upheavals, and irresistible singalongs – and they do it all with a charming underdog mentality that makes you want to root for them the whole way through.
---
World I Understand immediately takes off with "Falling," a high-octane outpouring whose driving drums, keys, and guitars all push forward in the same direction – building momentum until the four-piece erupt in a vivid revelry: "I'm falling from the sky," Kiaran sings, "I'm holding on for dear life, calling out for time while all the world will never know." It's a beautiful series of cascades up and down that flows effortlessly into "Wake Up," another unhinged upheaval that marries sonic cinema with emotional turbulence and uncertainty:
When I wake up, will I be okay?
Will tomorrow have a price to pay?
'Cause on that note, will it be too late?
'Cause I've been here before
It's a nightmare but I can't resist
Opportunities that can't be missed
I'm afraid of what might have been
If I'd just stayed at home all alone
Now I'm looking up at the sky
And I'm wondering why
I fall for it every time
I was all for an early night
But I don't seem to know
When it's time to go home
---
While every song has its rightful place on this undeniably potent record, tracks like "Games You Play" and "World I Understand" deserve noteworthy mention as moments of musical magic, where The Sherlocks tap that perfect blend of emotion, lyricism, energy, and melody. In fact, the former is Kiaran's personal favorite song off the album.
"I think for me, "Games You Play" has a special place," he says. "I've got a bit of a soft spot for that one. It's such an old song and it's added something to the record that we didn't have before, and the fact that it's so old and we've not changed anything in it, it's a bit of a throwback to how it's always been. So that one just because it's an old song and I've added something new to it and it's ended up turning into well a really big song with the strings as well."
When asked about his favorite lyrics, Kiaran pauses for a moment to reflect on his approach to songwriting overall. "I've never really thought of myself as an amazing lyricist," he admits. "I've always started with a melody if at all, I've never written lyrics down. I can't really shoehorn lyrics into a song, so I focus on the melody and then get the lyrics, but I don't know, just going off what other people say I think there are some good lyrics in "Falling" and also "Sorry" – I think the line that stands out is, 'I'd love to say that I'm wrong but that takes two of us.'"
Ultimately, there is no denying the fever and passion at the heart of World I Understand.
The Sherlocks have truly struck gold on their third album, delivering a comprehensive set of stunning, invigorating songs that light a fire inside. The music gets stuck in your head, in a good way: These are the kind of earworms that don't seem to get old.
"I just hope that listeners get some enjoyment out of it," Crook shares. "We've never really been good at continuity or writing loads of songs that fit in the same bracket so that it feels like one album. All of our records are different songs mixed up but I just hope people appreciate it and want to come to our gigs even with the slower songs, and just appreciate the melody. I hope it stands the test of time, we wouldn't change anything about it."
Experience the full record via our below stream, and peek inside The Sherlocks' World I Understand with Atwood Magazine as Kiaran Crook goes track-by-track through the music and lyrics of their third LP!
World I Understand is out now via TeddyBoy Records.
— —
Stream: 'World I Understand' – The Sherlocks
:: Inside World I Understand ::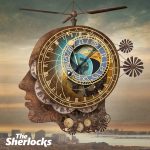 — —
Porto
If you're listening to the album in its entirety, it's the first thing you hear but the last thing we recorded. We wanted to make an intro to an album because we'd never really done it before. It's like a drunken recording of trying to achieve the perfect intro, when I listen back now it's not really played well but it's fitting with the story.
Falling
One of the first songs I wrote after going into lockdown. I was probably just a bit pissed off, we'd come off tour, half the band left , Boris had announced no more gigs so yeh I think I was just really frustrated and nervous for the future.
Wake Up
I remember a while back before the others joined, we used to meet up every day and try find things to do to be productive, I'd always tried to write songs and treat it like a job but that wasn't working. I needed a space to write songs. Every day I'd wake up and grab my guitar, go to the local working men's club and sit and write songs and Wake Up was one of them.
On The Run
I can remember it being written about a friend that sadly took his own life. The meaning behind it is about this bloke called Nicky who was in a band in our local area and every now and again we'd go down and watch them, especially on Christmas eve. He was a sweet guy that we always knew was a little bit troubled, so when we found out we sort of knew in that second before I was even told. So that song's really a tribute to him.
Plastic Heart
I wrote that in my mum and dads living room. I always had the chord progression, but it felt a bit to me like two songs in one. The melodies changed slightly in the studio but only slightly, this one feels more like a talking melody and then it bursts out in the chorus.
City Lights
"City Lights" is about going out in Sheffield and basically that is the story. We'd been in a bar and not been able to hear each other talking, there was music, the pub was so busy, you know when you're on a night out and the drink kicks in, it's about that!
Sorry
I came up with a chorus first, I wrote that in the shower. That sort of came out of nowhere, it came to me really quickly. It's definitely turned out to be a different sound for us, that's one of the ones that'll test our audience more than any others.
Games You Play
'Games You Play' is one of our oldest, not just on the album, but one of the oldest songs we've written. I think because it was such an old song, it got overlooked on the first two albums. This time around, I think my dad actually suggested it, 'What about Games You Play?' One thing to note about this album, me and Brandon wanted a ten-track album, but we knew we didn't want to go in with too many options. If we're doing ten songs, we wanted to do in with ten songs. As it happened, we ended up deciding nine definite songs and then the tenth song was between Games You Play and another one. In the end it got the nod!
World I Understand
I've demoed most of this album and this is the only one where the demo has escaped me, I cant' find it anywhere. It's a bit of a weird tune, I was struggling to find the meaning in this song but it's basically about one relationship ending and then years later another one starting. One thing to note is that the tempo change is ridiculous compared to the original demo, everyone tells me it's one of their favourites and they love how fast it is.
Last to Leave
Last to Leave is probably about myself and my inability to know the right time to leave, I'm a bit of a sucker for staying up if everyone's staying up. So yeh, it's about spending time with people around you, there's a little nod to the Water Boys singing the hole on the moon, staying up, late nights. It's amazing how late you can stay up when there's music on.
Slip Road
It's like the moodiest tune, still trying to figure out what it is. I think it's just about feeling like you want to escape, whatever it is. Just wanting to go, wanting to ring up someone and thinking let's just get in the car and go. I feel like it's a good title for wanting to escape your surroundings for a while and take a break from whatever it is that you're living through
— —
— — — —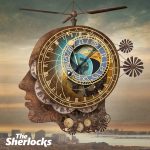 ? © 2022
:: Stream The Sherlocks ::
---