Breathtakingly intimate and beautiful vulnerable, 'Silvia' aches raw intimacy and intent as Panamanian singer/songwriter Sofía Valdés bares her soul for all to see, hear, and feel.
Stream: "Silvia" – Sofía Valdés
---
"It's been a while since I've been around," Sofía Valdés sings at the beginning of her third EP. "It's been a while since I've seen you out. Have you changed your hair? Would you mind to share?" A sense of soul-searching and rediscovery permeates the moment as the Panamanian singer/songwriter reconnects with herself in real time, finding her voice anew by turning to those things she's long held dear: Family, ancestry and heritage, friendship, etc. "I took a chance at a brand new place. I brought my pride and some spare change. They don't speak my language; can you mend the damage?" So begins a cinematic and spiritual journey deep into the artist's inner sanctum: Breathtakingly intimate and beautiful vulnerable, Silvia aches raw intimacy and intent as Sofía Valdés bares her soul for all to see, hear, and feel.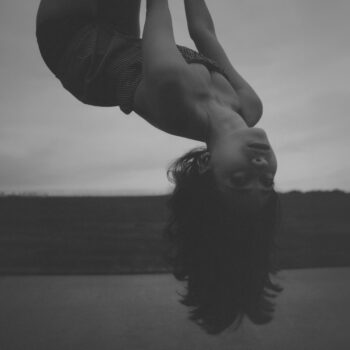 Misplaced trust and bad connections
I carry the weight on my hips
Knowing I'll always give in
It's easy…
Heavy hearted conversations
"I'm sure," "Sleep on it"
I'll pick a fight just for kicks
It's easy…
And I'm rambling now
But I swear you had
Given it all to just take it back
Living off boxes and some hearts
Little more open than your scars
– "Easy," Sofía Valdés
Released August 11, 2023 via Warner Records, Silvia is the spellbinding third EP from Sofía Valdés. A singular and fast-rising voice whose songs act as "little windows into her soul" (Atwood, 2021), Valdés has quickly emerged over the past three years full of heart, soul, and pure passion: The great-granddaughter of esteemed Cuban musician Miguelito Valdés and acclaimed Panamanian singer Silvia De Grasse (known as the "Queen of Tamborera") has steadily carved her own path with soul-stirring music that channels her past, present, and future into one.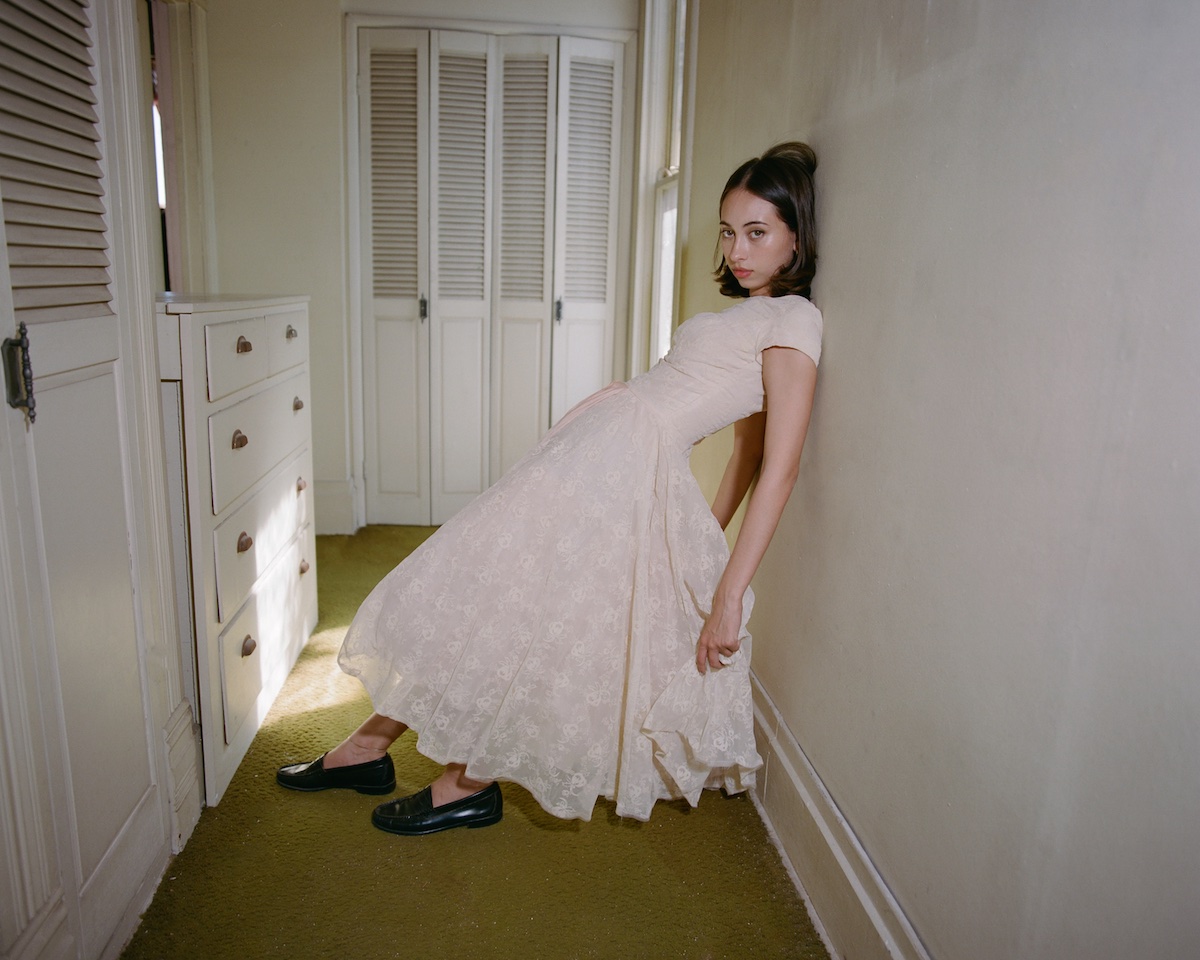 Nowhere does this truth ring truer than on the five-track Silvia, a record that saw an un-moored 21-year-old Valdés find her anchor.
"The Silvia EP was written and recorded last year in 2022. I was lucky enough to work alongside incredible producers, musicians, and artists. All these songs took a long time to write, but once we had the bones for it I knew which ones were the special ones. They all shed a light on different topics and perspectives and emotions I was coming across," Valdés tells Atwood Magazine. "I didn't really have a set sound I wanted to go for. I just knew I wanted it to sound honest and for me to really love it. I set my mind to write about things that really moved me. My sister, my family, friends, losing loved ones, moving to a new country. That sentiment never left, but I had to remind myself constantly to not get sucked into trends or a sound that was not mine."
"Writing this EP reminded me a bit of the feelings I had while writing some of the songs of [my debut EP] Ventura," she adds. "I was just doing something I loved and I trusted how I felt about the songs. I felt a bit lost in writing [my second EP] In Bloom."
Valdés confides that she felt considerable amounts of anger as she went about making this record, "but anger comes out in the sound of sadness for me," she says.
"I wasn't sad, but I was feeling anger." The result is a set of introspective, introverted, and eclectic songs that ache intimately, and from the inside out.
The EP is named after her great-grandmother. "At times I didn't know why I was doing this, and what was the reason," Valdés admits. "She was a Panamanian folklore singer; she was brave, kind, a mother, and some describe her as a bit scandalous for her time. I found a lot of safety and protection in the thought of my ancestors during the process of writing this project."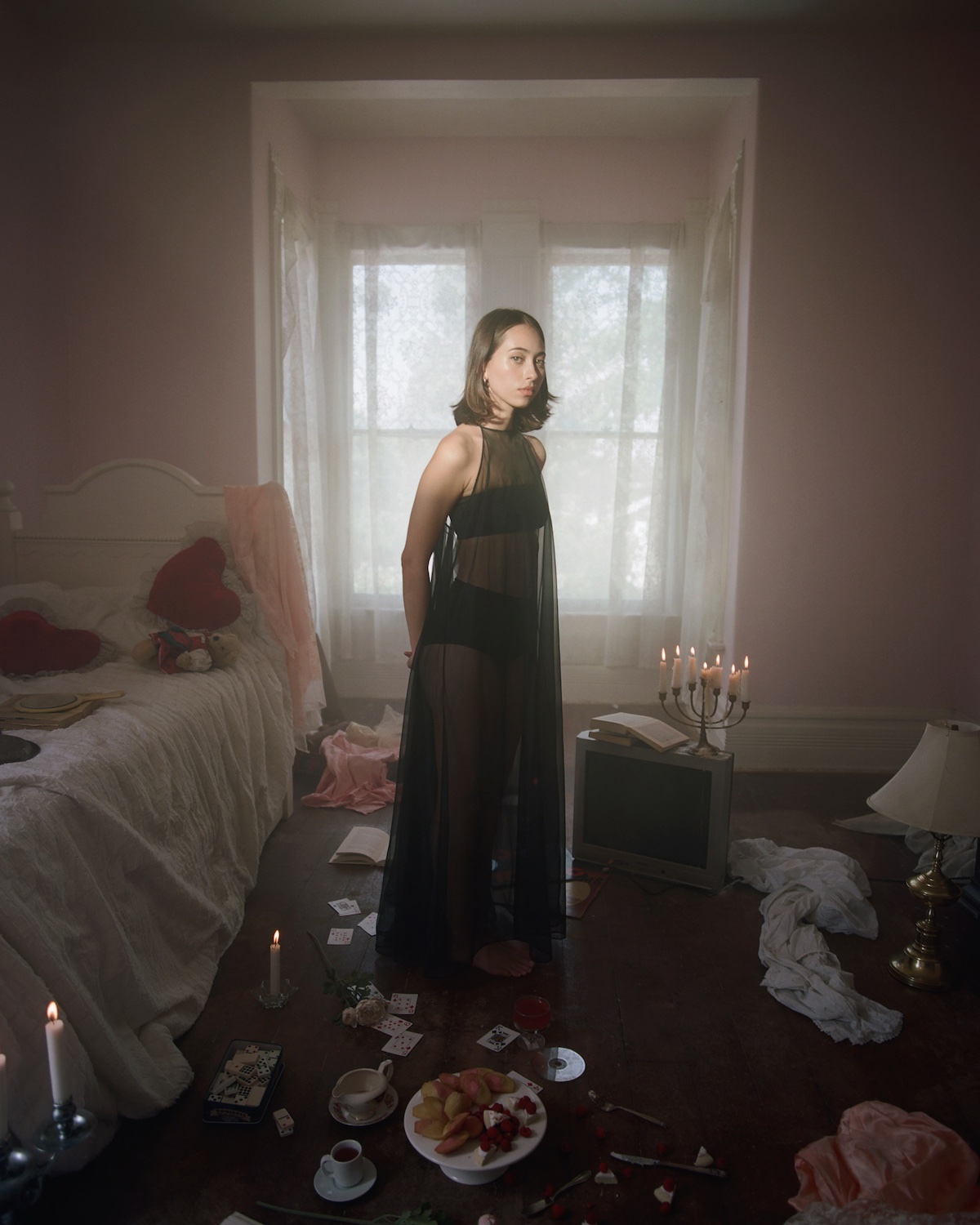 With the past as her beacon forward, Valdés went about creating a record rooted in her own most vulnerable emotions and experiences; a collection that exposes her innermost, raw humanity. Highlights and magical moments about on the 17-minute journey from "Midnight Freak-Out" to "Barbed Wire."
The EP's heavy, visceral, and alternative-leaning single "Wild" is a definitive standout and a personal favorite for Valdés as well.
"When we were finalizing 'Wild,' Michael Uzowuru had called Dylan Wiggins – we had started the song all together months back. The cool thing about Michael is that he has some of the best ideas ever. Most of the time they are so out there, it's things you would never think of putting together and then you do and it's amazing. I trust him with absolutely anything. He wanted to try drums that sounded a bit aggressive and Dylan just started going on the drums and I nearly started crying. it sounded like so many different conflicting feelings I had tried writing down but I couldn't but it needed something else to round up the thought. The drums for me delivered the emotion I wanted for it."
---
Lyrically, Silvia presents Valdés at her most real and raw: "I had been reading a lot about trauma in the body, Resentment is held in the hips. That really resonated with me. I was in a position where I felt like I had been vulnerable around people with power over me that took advantage of it. I felt very threatened and like I had no choice but to go with it. I didn't know any better. I was angry and quiet. That's what these lyrics mean to me."
Misplaced trust and bad connections,
I carry the weight in my hips,
Knowing I'll always give in, 
It's easy.
"They were very straight to the point but to me encapsulated the feeling of the entire song in 4 lines."
Ultimately, Silvia is a stunning step forward for Sofía Valdés as she seemingly rejects the pop-centric mentality of her new home in Los Angeles, instead opting for a sound and style that is uniquely her own: A marriage of past and present, both personally and musically.
"What I have taken away from this record is mainly to keep myself grounded and true to what I love," Valdés shares. "Every time I write to mean what I say. Keep my integrity and loyalty to music. I just hope listeners find something that connects with them. That's all you can really wish for as an artist."
Experience the full record via our below stream, and peek inside Sofía Valdés' Silvia EP with Atwood Magazine as she goes track-by-track through the music and lyrics of her latest release!
— —
Stream: 'Silvia' – Sofía Valdés
:: Inside Silvia ::
— —
Midnight Freak-Out
Midnight Freak-Out was written about a time in my life where I felt a bit lost with where I was mentally and physically. I had just moved to LA and I loved it but I had so many mixed emotions because I missed my home and family.
Easy 
I love Easy so much, it was written very quickly, it just poured out of me. I came into the session and someone already had the idea for the guitar part, the moment I heard it everything just spilled out.
Wild
I have the most fond memories of writing wild, we were in the session, and I couldn't really find something that I really loved to write about or talked about. I then isolated myself in the session for a little and the song came out. I was really apprehensive about it at first. It's become one of my favorites
Silvia 
"Silvia" is this song inspired by my great-grandmother. It's not only her story in there, but [that of ]my other grandparents. I used Silvia as the vessel to create one story at a time. I found a lot of comfort in the idea of her and my ancestors.
Barbed Wire 
I started writing Barbed Wire and it was like an easy song for me to write. I knew exactly what I wanted to say, and how I wanted to sound like. I got stuck in the middle of it and it wasn't until a year later where I was able to finish it, but by that time my feelings have changed and what I was writing and you can hear the change in the song.
— —
— — — —
 © Olivia Parker & Parker Hao
:: Stream Sofía Valdés ::
---