Austin pop/rock band Swimming with Bears get to the heart of new song "Keep Smiling" in a discussion of day jobs, the Austin music scene, making meaningful music, and following our dreams.
Watch: "Keep Smiling" – Swimming with Bears
---
Life can get you down, if you let it: There are innumerable things big and small that might get to us, from the daily grind to strangers' thoughtless actions, and all the nitty-gritty minutiae that adds up over time. Texas band Swimming with Bears are here to keep our spirits high and lift us out of the sludge: Their effervescent song "Keep Smiling" is an enchanting jam with an infectiously bright, inspiringly positive message.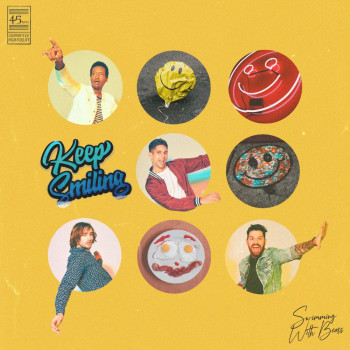 Give me time to write it down
I'll get your drink when I come back around
Etiquette is falling out of style
Ringing up miss Mary joe
God knows I'm livin' off that widow
Got to save up to buy some time
Music is a noble of life
But at the house of beans I'm forced to smile
As the cows line up it's feeding time
Atwood Magazine is proud to be premiering the music video for "Keep Smiling," the latest single off Swimming with Bears' forthcoming self-titled EP (anticipated to release in late 2019 via Cinematic Music Group / Bear Creek Records). Following lead single "Don't Think About It," "Keep Smiling finds the Austin, Texas quartet channeling their jumpy pop-rock sound into a passionate embrace of life, our pursuit of happiness, and following our dreams.
The four-piece of Joe Perry (lead vocals/bass), Alec Conte (guitar/vocals), Jon Kerr (guitar/vocals) and Ryan Hannasch (drums/vocals), Swimming with Bears introduced themselves in 2016 with their four-track debut EP, bursting out of the gate with their charming energy.
No one cares cause life not fair
Keep smiling, smiling
Walk on by don't bat an eye
Keep smiling, smiling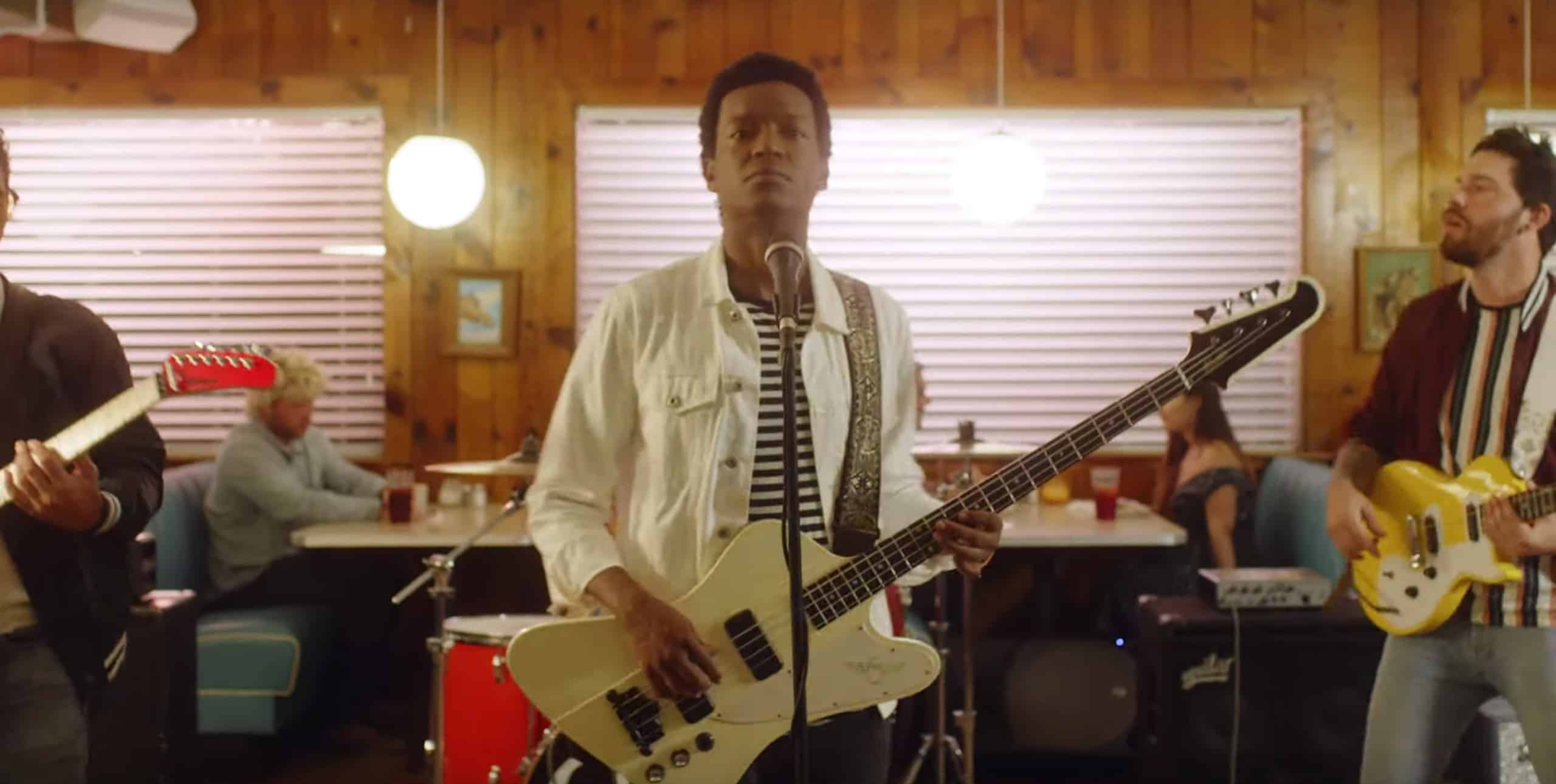 Three years later, the band is set to return with what appears to be their tightest, grooviest, most flashy work yet. Their two new releases hint at a strong rock-influenced pop vibe with seeming influences as varied as '60s classic pop sounds, and the radio hits of early aughts. The band calls their "sub-genre" Pop N Roll, noting that it's "a little bit of indie rock, a little bit of pop, and always a damn good time."
That rule holds especially true on "Keep Smiling," where Swimming with Bears' infectious energy reigns supreme. "This is the one that is close as it gets to the heart of the band," they tell Atwood Magazine. "Right before we made this EP we were still slinging refried beans as waiters in this Mexican Restaurant. We wanted the song to have this party feel with the up beat tempo and catchy chorus but the real meaning behind it is about not giving up, being brave and doing the hard work to make your dreams come true."
Here ya go enjoy the meal
Now how about that 3rd refill
Sweet tea gonna brighten up your day
Now that your finally done
Congrats Mary Joe on the clean plate club
You can't keep this serving boy all day
The music video for "Keep Smiling" brings Swimming with Bears back into a Mexican restaurant, where they dance and sing and hold their heads high. Atwood Magazine dove into the essence of "Keep Smiling" in our interview with Swimming with Bears' frontman Joe Perry, discussing day jobs, the Austin music scene, making meaningful music, and following our dreams. Stream the "Keep Smiling" music video exclusively on Atwood Magazine!
Watch: "Keep Smiling" – Swimming with Bears
A CONVERSATION WITH SWIMMING WITH BEARS
Atwood Magazine: Thanks for your time, guys! Firstly, in a city as full of music and culture as Austin, how did you come together and what drew you together to become a band?
Joe Perry: The band actually originally formed in Seguin, Texas while Alec Conte, Jon and I attended Texas Lutheran University and Ryan was going to Texas State in San Marcos. I remember meeting Alec when he was playing guitar in the dorm common area and soon after meeting Jon and finally meeting Ryan through mutual friends. What drew us together was at first just a general like of hanging out and jamming music together in a rent house basement; as the friendship between everyone grew the music just began to almost build itself.
If Swimming with Bears had some kind of banner describing who you are, what would it say?
Joe Perry: A WHOLE NEW WORLD
You guys are clearly grooving and having the best time in this video, which speaks to the overall fun nature of your music. What inspired these sounds, and this uptempo energy?
Joe Perry: It's the product of our love for music that has a meaning for everyone. The sounds that we created for this piece of music, including the tempo is the translation of the emotion we felt while working our day jobs and that sense of anticipation for when would finally be able to show our sound to the world.
If there's one thing I've learned from interviewing successful artists and bands, it's that they all never gave up on their dreams or goals, and pursued them through and through. What's the significance of "Keep Smiling" to you, and how do you find ways of smiling in the hardest moments?
Joe Perry: "Keep Smiling" is significant to me personally because it is a literal description of my job as a waiter in a Tex-Mex restaurant. There's that sense of perseverance but there's also that sense of constantly having to swallow your pride and serve people enchiladas and refill that glass of sweet tea when you rather be out playing and show. At times it really bummed me out; but the constant camaraderie from my band mates and collective faith towards our goal always kept smiles on my face.
I listen to "Keep Smiling" as a sort of funk-pop-rock jam. What was the songwriting process like?
Joe Perry: Usually it starts with one of us bringing a guitar or bass idea and perhaps a melody and then the whole band tries to build a working instrumental piece so that I can go off and write some lyrics. Then we as a group go over the lyrics and see if there is any improvements or ideas that can be added.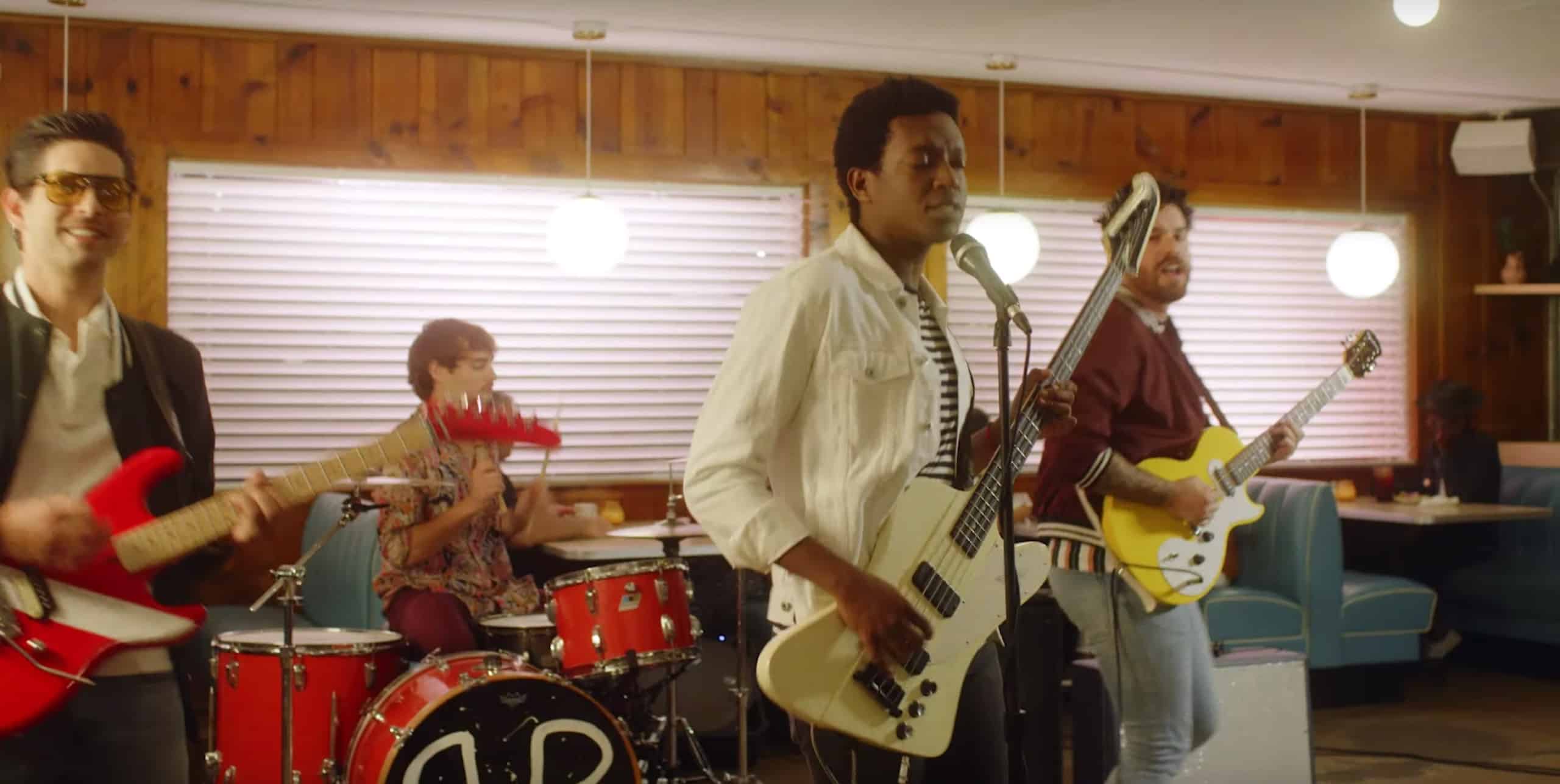 I love how energetic the music video is! How does the music video capture the meaning of the song, and what is its significance for you?
Joe Perry: The actors that we were privileged to work with is what made it so real to me. There's this one shot where there's ketchup on the table that spells, "YOU SUCK." It just reminds [me of] how people would leave negative notes on receipts about how you working hard wasn't good enough.
You mentioned how you were all working in a Mexican restaurant before making this EP; is that one of the underpinnings of the setting here - a harkening back to your "roots" so-to-speak?
Joe Perry: The Mexican restaurant is literally one of the "roots" we have, but it's also symbolic. Each band member has had odd jobs and regular jobs and everything in between to make the dream going, but it all goes back to how you have to just keep smiling!
What are you most excited for folks to hear from your forthcoming EP?
Joe Perry: All the songs are very special to me, but I think "Keep Smiling" and "French Girls" hold all the anticipation for me.
Lastly, who else should we be listening to right now?
Joe Perry: Make sure you check out the Black Pumas (another Austin band) and also Royal Teeth; both bands bring a big sound that is infectious to listen to!
— —
Watch: "Keep Smiling" – Swimming with Bears
— — — —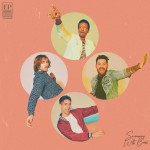 ? © 2019
:: Swimming with Bears ::
---