The first release since a drunk driver nearly took Nacho Cano's life finds him adopting a fresh, reflective perspective and powerful sonic identity in Harmless' ambient & textured 'Condiciones' EP.
Stream: 'Condiciones' – Harmless
---
Before even knowing the why or what behind Harmless' latest EP, Condiciones already makes for a powerful listen. Independently released January 31, 2020, 27-year-old Nacho Cano's latest creation is an ambient, saxophone-heavy, voicemail-laden traipse through hazily atmospheric textures that invites us into clouds of wandering thought and imagination. Within those folds are introspective reflections on life and being, the self, purpose and identity, and so much more: For Condiciones is as much a record about the long road to recovery, as it is one of presence and finding one's sense of meaning and belonging. The first musical release since a drunk driver nearly took Cano's life finds him adopting a fresh perspective and powerful sonic identity in Harmless' Condiciones EP.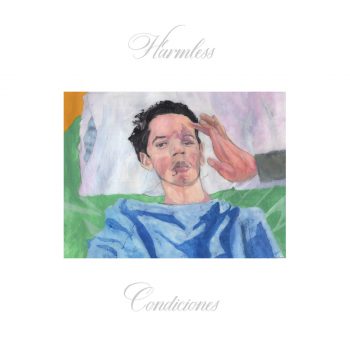 I know you hate it,
to be alone,
the way you played me
just get over it.
I know you want me
back now baby,
but you should know
I don't care
I know you think it's sad but baby,
just get over it
– "Clavo Saca Clavo," Harmless
Harmless is the musical moniker for Latinx artist Nacho Cano, who previously made indie pop under the artist name Twin Cabins. A Mexican born, Los Angeles-based musician, Cano's life was forever changed when on September 10, 2017, while he was biking to work early in the morning, a drunk driver struck him and placed him in severe condition. His recover has entailed years of PT slowly regaining the ability to walk, and new EP Condiciones, created during this arduous time, captures that experience in music and in spirit.
"I wrote this album throughout my recovery from a crime that nearly took my life," Cano tells Atwood Magazine. "This is a form of therapy."
Compared with Harmless' 2018 debut EP A Donde Te Vas?, Condiciones finds Cano dwelling in the raw, ambient spaces more so than ever before. The artist's instrumental array is minimalist – most work was done on a single keyboard a friend brought him while he was in the hospital. As on Harmless' last EP, voice messages from loved ones are sprinkled throughout the songs on Condiciones – yet due to the gravity surrounding this record, the weight of these clips falls heavier than ever before. They arrive to our ears as tiny sources of love from someone who was forcibly removed from general society against his own will; they are a reminder of the people he had in his life, just as a quick glance at our own voicemail inbox reminds us of our own community.
Mirame,
Se va acabar,
Besame,
Ya no te quiero ver,
Enseñame como amar
Ya no te quiero ver,
Enseñame como amar,
Mirame
Se va acabar
Besame,
Te quiero tanto
Para poder llorar
Ya no te quiero ver
Enseñame como amar
(Para poder llorar)
look at me,
it's going to end
kiss me,
i don't want to see you anymore,
show me how to love
i don't want to see you anymore,
show me how to love
look at me,
it's going to end
kiss me,
i love you so much,
i could almost cry
i don't want to see you anymore
show me how to love
(so that i can cry)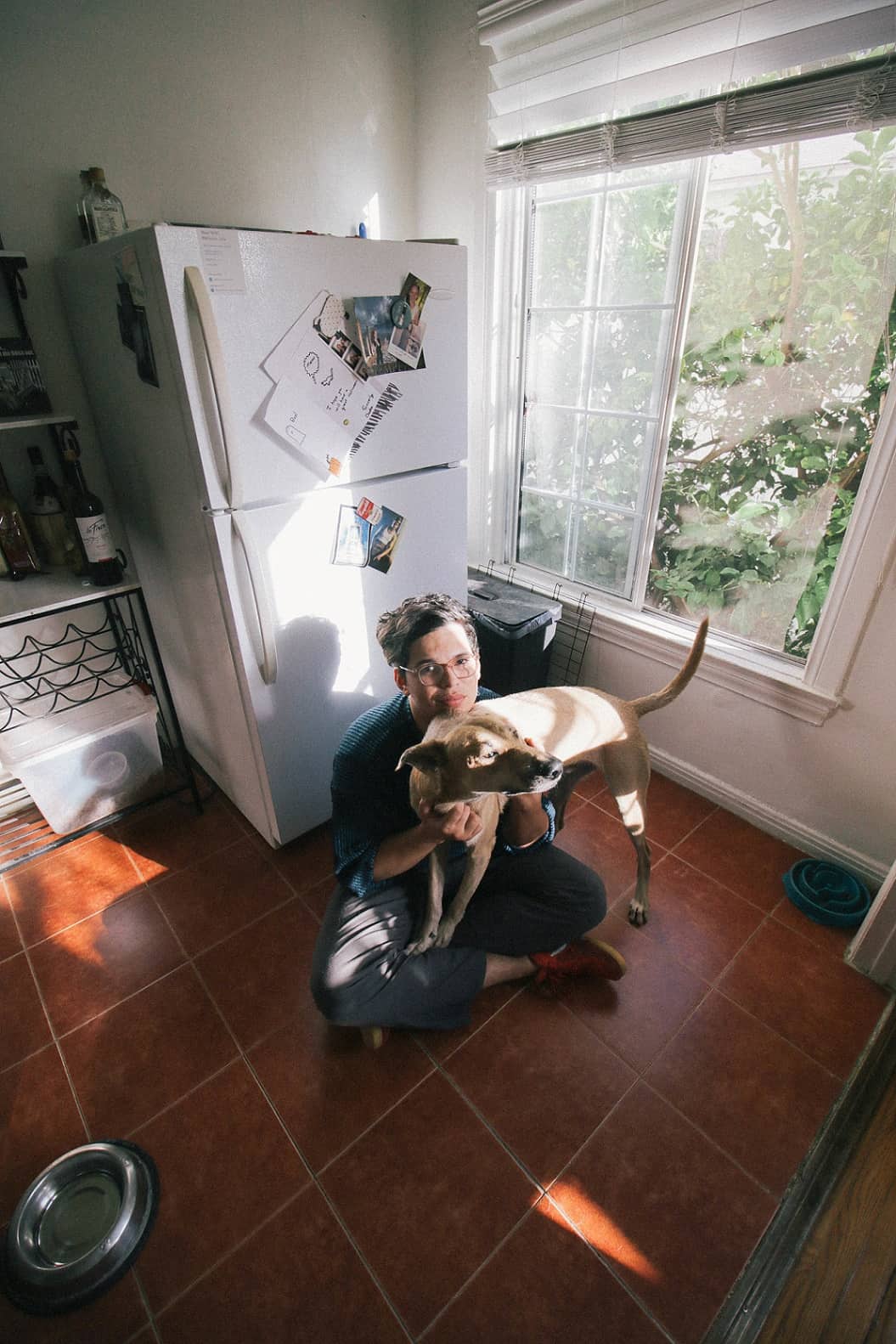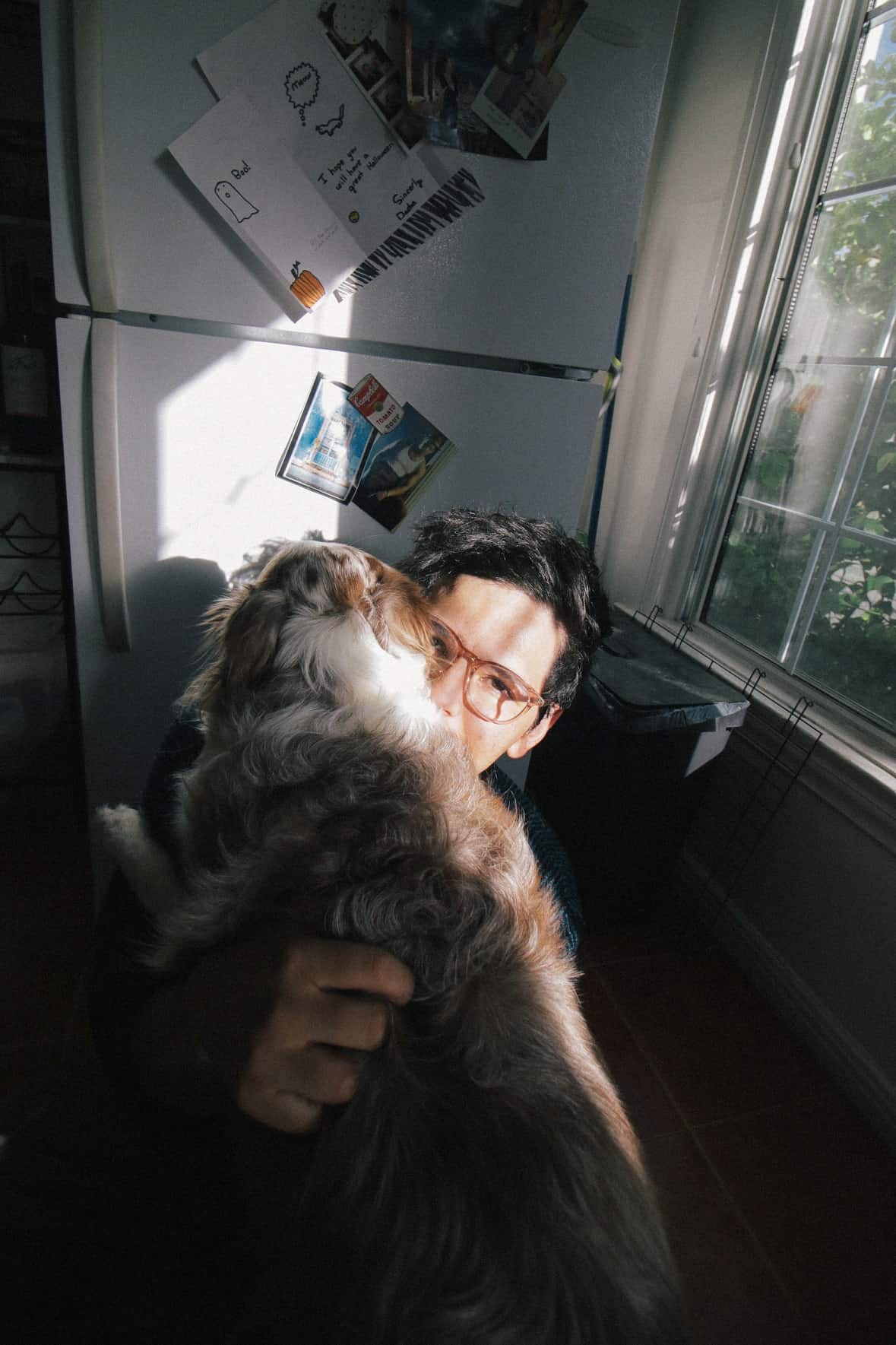 Whether it's the spacey, airy brightness of "Octavio y Yo," the lingering sense of unease weaving around "Clavo Saca Clavo," the sheer emotional honesty felt in "Te Quiero," or the heartfelt sense of longing, loss, and relief in "Para Poder Llorar" (translation: To Cry), Condiciones moves listeners through wave after wave of feeling. Only once the music fades are we left alone with our thoughts, sitting in an oppressive silence that feels like might last an eternity.
Experience this spiritually cleansing record via the below stream, and peek inside Harmless' Condiciones EP with Atwood Magazine as Nacho Cano goes track-by-track through the music and lyrics of his latest release!
Stream: 'Condiciones' – Harmless
:: Inside Condiciones ::
— —
Octavio y Yo
Octavio y Yo was the first song that I worked on for this EP. It's probably why it sounds the roughest. I started it before the accident. It was barebones, I had asked to sample Scarlett Perry vocals after I'd heard her stuff on soundcloud and was blown away. I then kinda just put the song off for a while. I think I became obsessed with love or riding my bike during that period. After my accident this was the first song that I I toyed with. There was the foundation for something there. I kept listening to the draft chorus I wrote for it, baby lose you're mine. It felt like it was death calling me. So I got the OP1 that a friend let me borrow, and another KORG synth another friend let me borrow, sat in my wheelchair and did my best. I didn't add the sample of me breathing until much later. I wasn't ready for that for a long time. It's my favorite lullaby. I called it Octavio y Yo, after the main character Octavio from Amores Perros. In the film, Octavio started a sequence of tragedies as a result of running a red light, much like the guy who did the same to me.
"I wanna go with you,
theres nothing here, when I'm with you
I wanna go in time,
Be good to me, these wounds they're not mine
Baby lose you're mine"
Clavo Saca Clavo
I owe the sassy tones of this song to my friend Drew Straus. We do Elio together, and I think during my recovery, whilst we were working on Elio, I showed him these demos. At the time I was really struggling with PTSD and it was affecting my 'dating' life so to speak. Drew told me to lean into those feelings when writing the lyrics to this song. Those thoughts kinda hybrid'd into this track. Anytime I hear it now, it wavers from being a song about a break up to being a song about me trying to conquer PTSD.  Lastly, I sampled another Drew friend of mine, Drew Escriva. She left me a voicemail on the anniversary of my accident. I still listen to it when I feel a malaise coming.
Te Quiero
Te Quiero was the last song for the EP. I don't think I remember much about making it besides that. This song was made when I was finally more mobile, and I think it was just evocative of how, despite everything I'd been through, how unravelled everything still felt to me. I put Andrew's voicemail in the song to remind myself of love and how it carried me through.
Para Poder Llorar
My first all in Spanish song. I initially wrote this song about my biological father but scrapped all the lyrics. My biological father and I had a tempestuous dynamic after my accident that has resulted in a deserved silence. He made me reflect on all the relationships and friendships I lost as a result of my accident – hence the, "I don't want to see you anymore." I wasn't just mourning the loss of my past physical self, but of all the relationships, beliefs, and ties that the past me had as well. I guess this song was about letting that go.
— —
— —
— — — —
? © Nacho Cano
Condiciones
an album by Harmless
---