A soft, stirring ray of sound washes over the ears as Mia Pixley's meditative and mesmerizing new single "In the Daylight" gently rises and shines.
Stream: "In the Daylight" – Mia Pixley
---
A soft, stirring ray of sound washes over the ears as Mia Pixley's new song gently rises and shines: Sweet, unassuming, and utterly mesmerizing, the meditative "In the Daylight" dwells in our daily, moment-to-moment coexistence. A song so full of feeling, yet with only a few repeated words, it's a breath of fresh air that gives us a chance to step out of our daily grind – if only for a few minutes – and let ourselves, mind, body, and soul, relax.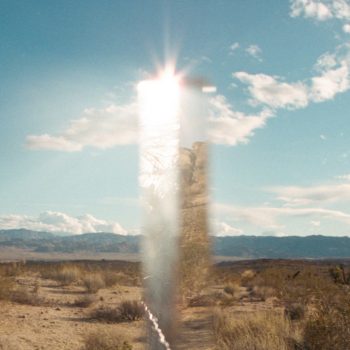 In the daylight,
it goes, it goes, it goes…
Atwood Magazine is proud to be premiering "In the Daylight," Mia Pixley's first single of 2021 and the lead single off her upcoming album, Margaret in the Wild. A psychologist, cellist, composer, and singer-songwriter based in California's Bay Area, Mia Pixley has been releasing her own music in spurts throughout the past few years, and has also recorded cello on Grammy Award-winning albums (Fantastic Negrito's Please Don't Be Dead) and performed in award-winning Off-Broadway productions. Last year she released the multi-medium instrumental EP Spar Suite: A Music and Visual Art Call and Response with husband and painter Kevin Shaw.
As much a catchy tune as it is an irresistibly melodic mantra, "In the Daylight" arrives full of seductive, sunkissed cello work and Pixley's own stirring vocals. "In the daylight, it goes, it goes, it goes," she sings, her voice soaring serenely over a sparse production of cello, upright bass, percussion, and piano. It's a cinematic, expansive experience, yet one that feels quite hushed and muted at the same time.
"This song is about the day to day we each do individually and together," Pixley tells Atwood Magazine. "It is a reminder and meditation that everyone is trying to go about this challenging task of living — however and whatever that looks like to each person."
"Lyrically, I wanted the song to be repetitive to give it a kind of grind feeling. But I also wanted the lyrics to overlap each other, to emphasize how we are all doing this together – sometimes in sync with each other, sometimes not."
Effervescent and moving, "In the Daylight" is an inviting, therapeutic three and a half minutes. Mia Pixley has captured the sun's warm rays in sound, evoking their shimmering magic for all to hear and feel.
— —
Stream: "In the Daylight" – Mia Pixley
— — — —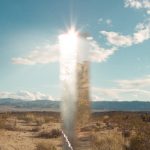 ? © David Pettijohn
:: Stream Mia Pixley ::
---