Maturation and a feeling of self-confidence for one's craft become ever-present on The Fratellis' forthcoming album, 'Half Drunk Under a Full Moon.'
— —
It might be a while before "Chelsea Dagger" once again rocks sporting arenas with the fervent, youthful enthusiasm The Fratellis' breakout hit embodies, but that has not stopped the band from looking ahead at what is next.
Their forthcoming and sixth album in total, Half Drunk Under a Full Moon, is slated for release on October 30 with a full U.K. and U.S. tour to boot. In the meantime, The Fratellis have released a remixed version of one the LP's singles, "Strangers in the Street," featuring vocals from the ever-angelic soul artist P.P. Arnold.
As the band has grown over time, so has their songwriting process. Frontman Jon Fratelli, who is currently situated inside of his Glasgow house, finds himself gravitating towards the piano as a writing tool more than. This upcoming ten-track record is one that marks a sheer sense of maturation from the band as a cohesive unit, with no sign of slowing down.
Jon speaks to Atwood Magazine about the new record, his takes on collaboration, and when he first felt solidified in his discography.
At the end of the day, the only person I am looking to please is me. I must come first with this, because if I cannot be happy with what I created, then there is almost no point to it.
Listen: "Strangers in the Street" – The Fratellis
A CONVERSATION WITH THE FRATELLIS
Atwood Magazine: How has the quarantine been for you out in Glasgow?
The Fratellis: I have not noticed much of any difference. In the way I live my life, it has not changed. I know a lot of people have been having a rough time, but I guess I am one of the fortunate people in that sense.
Are you separated from the band right now?
The Fratellis: Yes, but that is normal for us. We are spread apart geographically and do not see each other regularly, so even that has not changed. We are used to the distance.
There are so many layers and tracks in "Walking Home to You" but even there are little things happening way, way in the background of "Lonely Shade of Blue" that adds some sonic depth. There are actually two pianos layered on top of each other in that song.
Have you found yourself indulging in any other pursuits or hobbies?
The Fratellis: There was a time at the beginning of my thirties where I thought, "maybe I need something else?" Something other than music just to go alongside it might make my whole life a little healthier. But I learned rather quickly that I just could not find anything else.
This whole lockdown period has been for me quite productive by chance. You have these periods where you cannot help but write songs. In a way, being stuck here and writing, I cannot think of a better way to spend my time.
Speaking of songwriting, you play piano for your latest track 'Strangers in the Street.' Is that your go-to instrument to compose a piece on?
The Fratellis: These days I would say ninety percent of the time I am writing on piano. The piano can give me something that I otherwise find missing on the guitar. Sitting down with the instrument can help me fill those gaps.
Would you say most of this forthcoming album is centralized around the piano then?
The Fratellis: Not really. No matter what I start on, any song, I hopefully bring it home to the guitar and what I am used to most playing. But I would say that most tracks started here on the piano and then slowly came to life in the band setting.
So, going back to that latest track, how did your collaboration with P. P. Arnold come about?
The Fratellis: Well the song was already recorded, and it was just a feeling that perhaps my vocals were not the best for it. It was the kind of song that we wanted to hear a female vocalist on, but not just any vocalist, someone special. We wanted someone with a lot of character and she just has bags of it. It is that kind of artist that can elevate any song, and it was a lot of fun for me to hear her vocals on it. A delight honestly.
Were there any other collaborations going into this album?
The Fratellis: No, but to be fair, I am not the biggest collaborator. If it is going to happen on any track, that idea is not necessarily going to come from me. I guess it is just a long habit of mine, taking care of my own music on my behalf. That said I am certainly open to giving stuff like this a try, I am not closed off to the idea of it.
Watch: "Strangers in the Street" – The Fratellis
Can you tell me how many songs you have written for this new album? I know there are ten altogether, but were there many more you were debating over?
The Fratellis: It has changed over time. In the beginning, we wrote quite a lot of songs, and we had a good amount to choose from. That has been the case for most of the other records as well. But for this record, there were ten songs and that is it. It was almost intentional.
The way we wrote and produced these tracks was very time-consuming. They had to be written and they had to sound in a particular way. We had that sound in mind even before getting into any studio. That sort of allowed us to only write songs that we would be placing on the album itself.
When was the first time in your career that you really felt you cemented yourself? When you 'got it right' per se?
The Fratellis: Our last record felt like for me, and honestly for the rest of the band, that we had done it. I feel like when I listened back to that record I am simply pleased.
When you listen back to these things you pick holes. You can do that all day long. Whether it is bits here and there, there is always something. With the last record, there was just, so little of that. I guess that is probably down to practice, and we have been practicing for going on twenty years.
Well with those twenty or so years, do you ever get tired of touring?
The Fratellis: Oh, all the time. I was tired of it as soon as we started touring. It has never sat well with me and I could not get my head around it. I somewhat understand it now that I am older, and I have gotten better at it, but yeah. I am not tired of the music at all though, it is just that the musical facet of touring is such a small part of it. There is so much more energy that goes into the whole touring thing that just gets to you.
It becomes a strange way to live, but that said, I have never thought to myself "oh, well, I am going to stop doing this." It's just become a part of my life.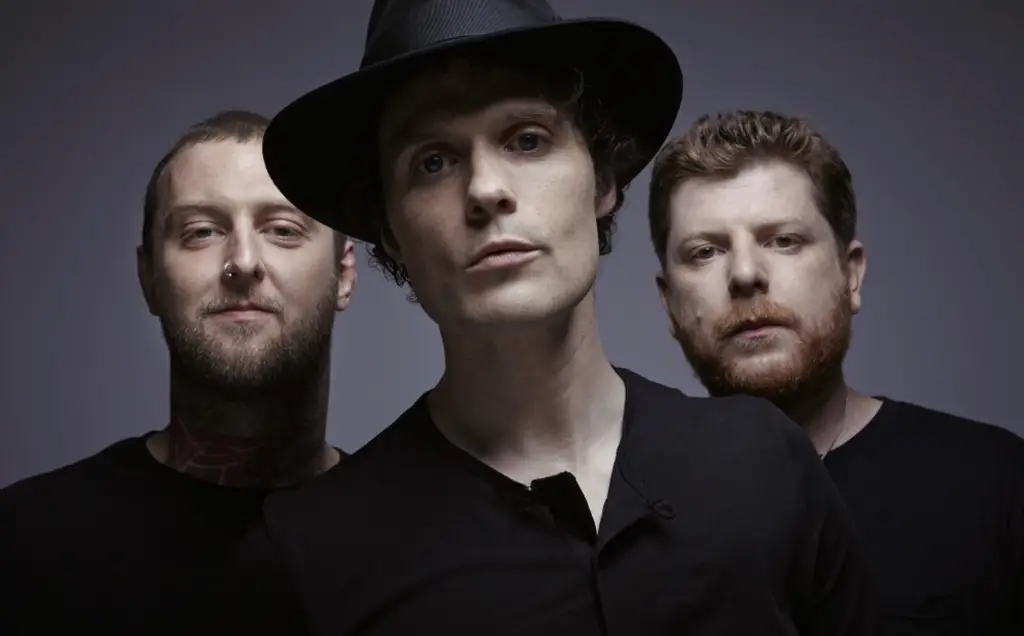 You have a US tour scheduled for whenever post-COVID happens. Are there any cities that you enjoy playing over here? Any you are looking forward to?
The Fratellis: This is going to sound like a very safe answer, but I pretty much enjoy all of it. It's true. If you had asked me about another country, I could have given you a certain place I enjoy more than others, but with America, the culture of live music is just so different.
We've been able to travel all over the world, so you start to notice those cultural differences, and when it comes to the States, you see this elevated level of enthusiasm. It is not contrived or forced either, it is almost natural. So, when you get to play to a crowd with that type of interest, it makes your whole life just that much easier as well.
Have you noticed a growth of fans at your live shows? Have you found yourself aging with your fans or has a younger generation sort of latched onto your sound?
The Fratellis: I think from the beginning, and people used to bring this up a lot when we started playing, that we have had this truly wide demographic of fans. It felt like it went from young to old to everything in between. I don't quite notice in detail during the shows, but when I get to meet fans afterward, I see a large collection of different people and I enjoy that a lot. It makes me feel good when people of all ages can gravitate and connect to the music that we are making.
When you compose these new albums do you find yourself looking to the younger crowd in terms of production? Is modernity an influence on you stylistically?
The Fratellis: At the end of the day, the only person I am looking to please is me. I must come first with this, because if I cannot be happy with what I created then there is almost no point to it.
Honestly, I don't really listen to music. I could go months without it and so, I generally do not have an idea of what is current or trending. I don't have that reference point to even try to reach modernity. Perhaps my producers think that is a bad thing, but I have just always written what felt right to me.
If it is not music then, is there anything that gets you inspired to write?
The Fratellis: I have this little notebook that I write phrases and different things in, and while I have certainly been inspired from stories or film, I could not pinpoint for you any specific thing. I sort of pull from various points in my life, from all over. And that applies to simply going to the grocery store. I do not want to manufacture a feeling of inspiration; it feels rather lifeless if I do. I am willing to be patient with my music.
If a song is going to come out of me, then it is going to come out of me and that is it.
— —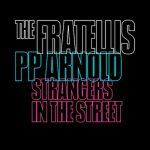 ? © 2020
:: Stream The Fratellis ::
---