Acclaimed Nordic indie folk duo Tuomo & Markus dive into humanity's existential crisis on their sonically stunning sophomore LP 'Game Changing,' a breathtaking concept album that proves the perfect soundtrack to today's unprecedented times.
Stream: "Predator" – Tuomo & Markus
---
We are living though some game-changing times right now, don't you think?
"Life as we knew it is bound to change," Tuomo & Markus sing at the start of their long-awaited sophomore album, an unabating urgency embedded within their ominous words. "Ties as we knew them will disengage. Strife gets more heated every day." A warm bed of acoustic and pedal steel converges with atmospheric, ethereal synths and production fuzz to create an intimate, otherworldly, and mellifluous soundtrack to our individual and collective reckoning. It is atop this lush, immersive wall of sound that the pair's voices glow like a beacon of light; an anchor in the storm that is our fragile and faulting modern world.
The dream is cracked; our rose-colored glasses have been tossed to the wayside. What stands before us is rubble and ruin disguised as a fast-paced and fully functioning society. Everything is broken and in desperate need of repair, and while they don't have all the answers at the ready, Tuomo Prättälä and Markus Nordenstreng want to help; hence, they are "here to help us navigate," and hopefully fix ourselves before it's too late. Enchanting and inspiring, Tuomo & Markus' Game Changing is a psychedelic, layered, and harmonious concept album about humanity's existential crisis. It's a rich, radiant, sonically stunning soundtrack to these unprecedented times that call for urgent and decisive action on the part of all humankind.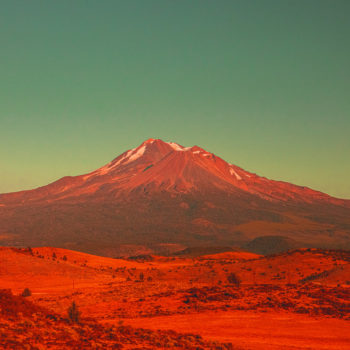 love seems to vanish in the haze
words lose their meanings on every page
we seem to be moving in separate ways
game changing
I'm going to wander out there on my own
And explore the world I've never known
Somewhere beyond the lake in Yellowstone
Meet the spirits passed in the great unknown
Time has yet to become our friend
Resurrect the will to search within
We must reinvent ourselves again
Endure with perseverance to the end
Game changing
Released January 13, 2023 via Schoolkids Records / Grandpop Records, Game Changing meets the undeniable intensity and importance of our present moment. The highly anticipated follow-up to 2016's debut double LP Dead Circles finds Nordic indie folk duo Tuomo & Markus grappling with the world at large – trying to make sense of the things they see, and the things they don't see – all in the context of a gorgeous, psychedelia-inspired sonic palette. The resulting set of songs resonates with refreshing energy and enthusiasm, all the while carrying with it the charm of a very classic and familiar pop style. Game Changing is brand new, and yet it feels like we've known this music for our entire lives.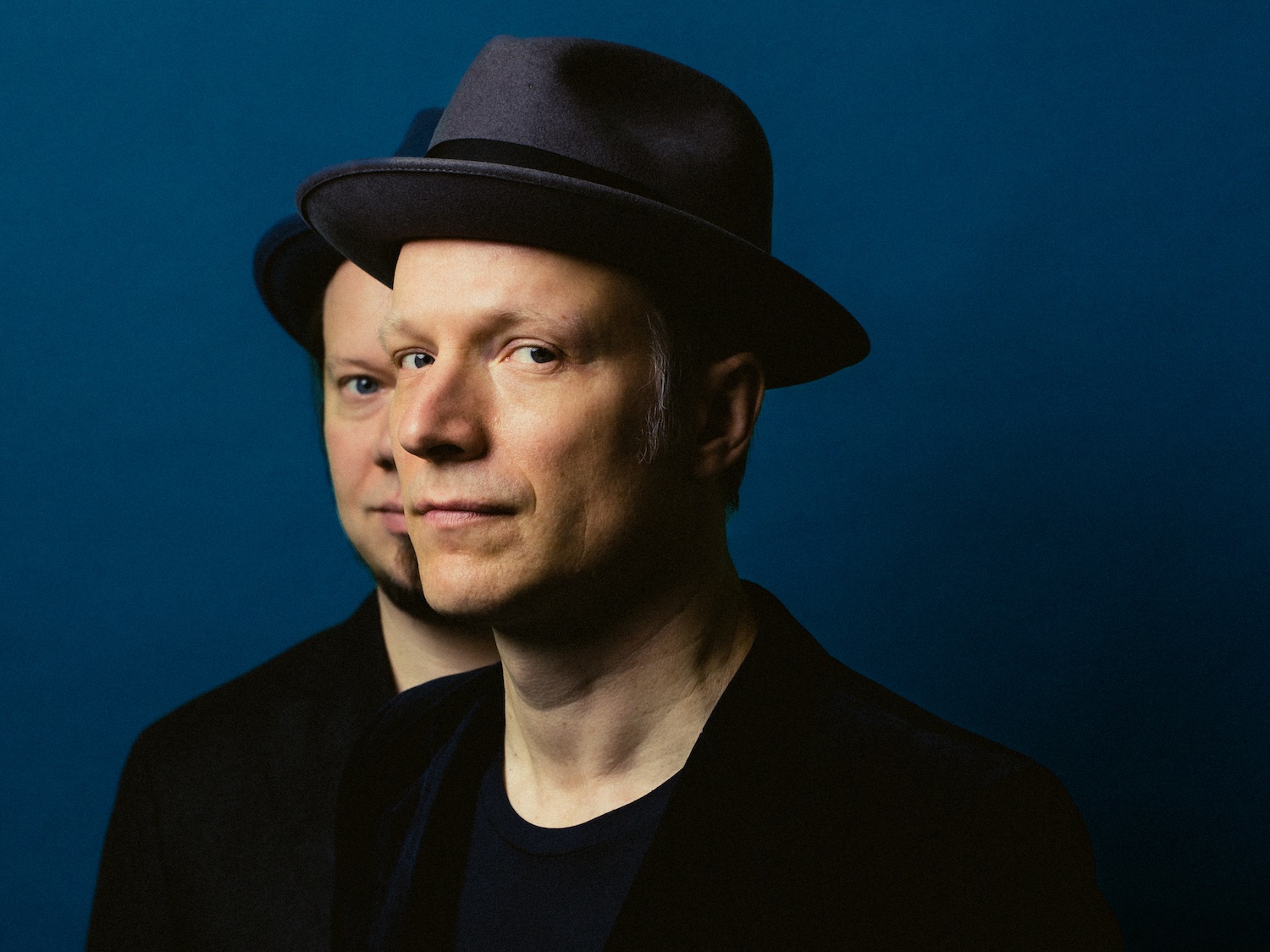 It's a long time coming for Tuomo & Markus, the acclaimed duo of Finnish soul/jazz singer/pianist Tuomo Prättälä and singer-songwriter/guitarist Markus Nordenstreng (formerly in the Helsinki-based roots rock band The Latebirds), who made this record over the course several years and on both sides of the Atlantic Ocean.
"To quote the Grateful Dead, what a long strange trip it's been!" the pair tells Atwood Magazine. "We started writing songs for this album already close to five years ago and finished the recording process just before the pandemic hit. We recorded a bunch at our friend Jonathan Wilson's studio in Los Angeles, and some songs were cut in Minneapolis while touring in the midwest with Wilco back in 2019. We then completed the album in Finland while in lockdown and waited for the world to open up again to get it out which took over two years. A rather fitting narrative for a concept album about human kind in existential crisis!"
"We didn't really have the concept album idea in the beginning. The songs that we were writing at the time – which happened to coincide with Trump's presidency, Brexit, #metoo, anti-immigration movement and Greta Thunberg's climate activism – seemed to carry quite a lot of political meaning. Slowly we ended up with something that felt like a thought-out concept album. Musically we wanted to wander further down the paths we'd explored on our first album.The album was originally set to be released in late 2020. We were actually preparing for a big tour with Jonathan Wilson across Europe just when the pandemic hit. Everything got stalled for over two years. As it turns out, the material hasn't really aged at all, and there seems to be a timeless quality to it. Many of the songs, including the title track, which was written sometime around 2018 or 2019, seemed to predict the state of the world in 2022, with pandemics, wars, political polarization, and climate change raging on."
---
The album's title speaks perfectly to the message at its score.
"It brew from the title track that was inspired by the chaos that we'd been witnessing in our societies in recent years," Tuomo & Marks explain. "In retrospect the existential crisis of mankind in 2019 seems like a far cry from the one we've been experiencing in 2022. We are living though some game-changing times right now, don't you think?"
Musically, this album marks an incredible evolution for the duo, who both expanded their range while diving deeper into every track's "aural architecture," so to speak. With a suite of instruments – some soft and subtle, others immeasurably grandiose and in-your-face – and a host of friends/collaborators involved (including Calexico's Joey Burns, John Convertino, and Jacob Valenzuela, Wilco members Pat Sansone and John Stirratt, and The Jayhawks' Gary Louris), Game Changing presents Tuomo & Markus at a new height of artistic creativity and ingenuity.
"With Game Changing, we moved into more layered and psychedelic soundscapes," the pair note, self-aware of this transformation. "Our live band has a really unique sound that we wanted to capture properly in the studio. There are still traces of folk and rootsy Americana from our debut album, but we've now blended them with Scandinavian jazz, prog rock and psychedelia. When David Fricke wrote the liner notes for the album, he stated that the album sounds like psychedelic Helsinki blowing through LA's Laurel Canyon. That's a pretty accurate analysis of where we're at now."
As for highlights, every song on this album stands out as a world unto itself. The opening title track "Game Changing," with its warning of life as we know it being "bound to change," begins in a hushed and mellow space, yet ultimately builds into a soaring, churning, heavy and hearty rock song.
"We like to think that the very first lines of the opening track 'Game Changing' resonate with these strange times," Tuomo & Markus note. "Life as we knew it is bound to change, ties as we knew them will disengage, strife gets more heated everyday, game changing."
---
Having laid the album's foundations, Tuomo & Markus soldier on through marvelous highs and seductive lows that tickle our ears and provoke our minds. The buoyant and dazzling "Wishful Information" evokes a dystopic disinformation age that feels eerily Orwellian, and yet can just as easily be applied to our own age of "fake news" and "big lies."  Elsewhere, the groovy "Predator" (featuring Jonathan Wilson of Dawes, Father John Misty, and Angel Olsen) burns with a bright mid-'70s glow: Emotionally charged harmonies not unlike those of Fleetwood Mac, The Eagles, America, and Journey churn alongside blazing guitars and searing drums. Whether they're climbing the (metaphorical) "Highest Mountain" and reaching great heights in the process, or raising their fists in solemn protest on the funky, soul-soaked "We're Not Buying It," Tuomo & Markus ensure their record is an eclectic, tantalizing, and engaging journey from start to finish.
"The opening track 'Game Changing' is a favourite of ours, as well as 'Hecho En Mexico' – guitar legend Marc Ribot plays beautifully on both of these tracks," the duo say on the topic of favorites. "We were also thrilled to get to use a string orchestra on a few songs and write the arrangements ourselves. 'Let This Season Go' turned out especially well."
---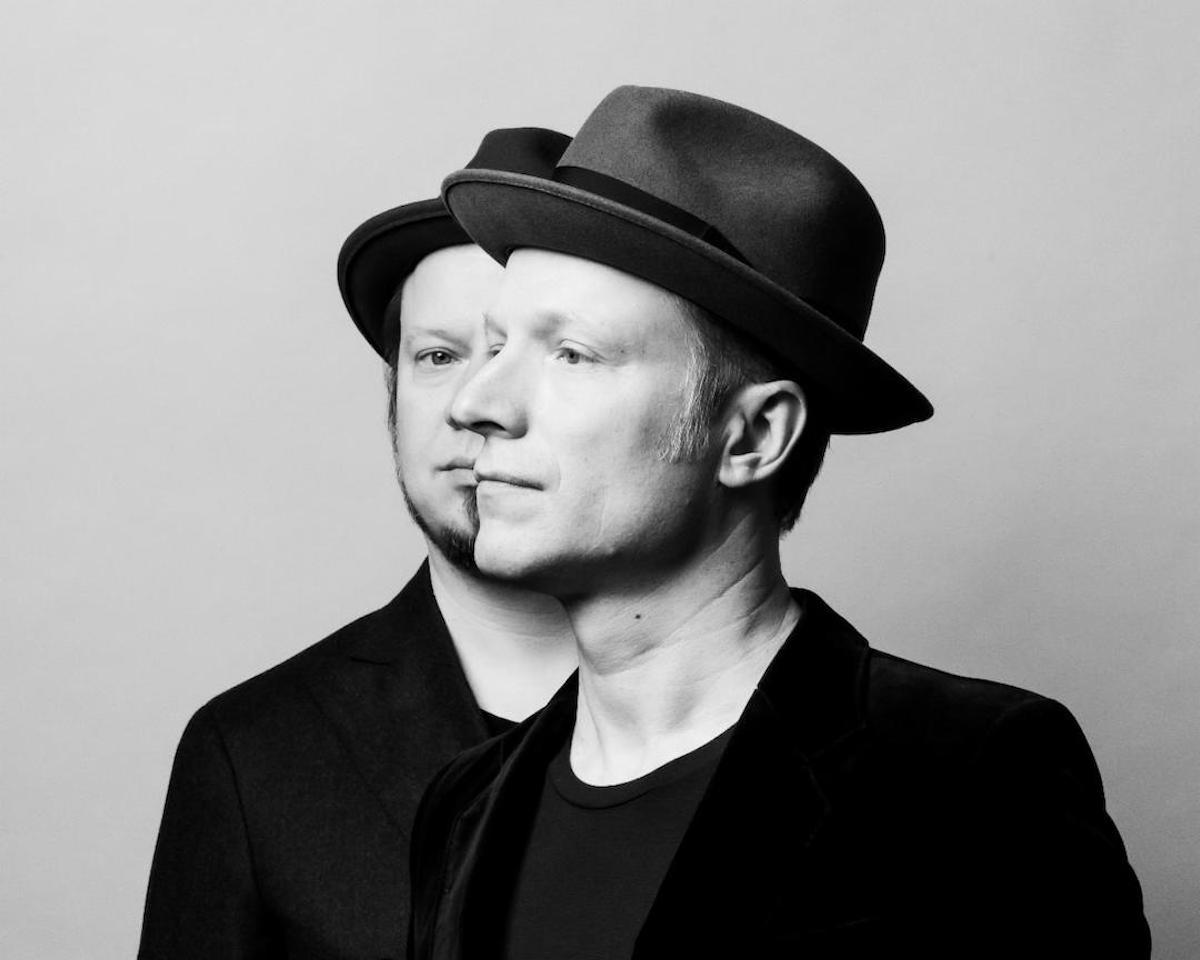 "We didn't pull any punches artistically on this one. The songs are laced with surprising moments of psychedelic beauty. We hope listeners will have the patience to take it all in and enjoy the moods," Tuomo & Markus share. "One of the takeaways for us was getting into immersive/surround audio during the process. Because of so much time on our hands during lockdown we got interested in trying out mixing a few songs in Dolby Atmos and it worked out so well that we ended up mixing and mastering the whole album in both formats, stereo and Dolby Atmos. The surround soundscape fits well with our layered sound and also brings a more cinematic quality to the music."
If you didn't already feel like the 2020s were a game changing era beforehand, you're bound to come away with a sense of urgency and just a touch of anxiety – for while they soothe the soul with sweet sound, Tuomo & Markus also make sure to light a fire deep inside all who listen. Spanning a vast variety of genres and geographies, Game Changing truly meets the moment head-on.
Experience the full record via our below stream, and peek inside Tuomo & Markus' Game Changing with Atwood Magazine as the band goes track-by-track through the music and lyrics of their sophomore album!
— —
Stream: 'Game Changing' – Tuomo & Markus
:: Inside Game Changing ::
— —
Game Changing
"Our record begins with the line 'Life as we knew it is bound to change'. One could easily assume that the title track was written in reference to the past few years, i.e. the pandemic and the war in Ukraine but we actually wrote this song already back in 2019. We were thinking about the larger existential crisis mankind is facing – climate change in specific. Musically it's a very cinematic piece that grows from mere silence to a wall of sound. We had a great time building this monster. With all its layers this track really comes to life in immersive surround listening environment."
Wishful Information
"This is a psychedelic track that we started tracking at Jonathan Wilson's studio in LA. The lyrics portray a bit of an Orwellian dystopia – an age of disinformation and confirmation bias where our feelings get manipulated, our fears reorientated, and our brains intoxicated. We thought it'd be interesting to combine these current themes with the psychedelic soundscapes of the Grateful Dead and other late 60s hippie/prog rock greats, with tons of vocal harmonies, analog synths and jangly Rickenbacker guitars."
Predator
"This was yet another track that we cut with Jonathan Wilson who's playing drums, bass and synthesisers. He pushed us into turning the song into a 70s FM single. The lyrics were inspired by an article on military drones, but could also work as a description of an unhealthy human relationship."
Highest Mountain
"Highest Mountain was inspired by the political polarization and dogmatic thinking that our societies have been faced with in the last 5-6 years, starting with the elections that lead to Brexit and Trump presidency, resulting with the US Capitol attacks, the overturn of abortion rights in the US and in parts also the current war in Ukraine. Some of these can be attributed to the tribalism that the age of social media has created. Musically we were paying homage to the likes of Nick Drake and David Crosby."
Let This Season Go
"Here's another set of lyrics that started feeling eerily topical during covid, but it's really about nature preparing for winter, dying leaves, hibernation and all that. Our trumpet player Verneri Pohjola really shines on this one. The strings in the intro were arranged to gently respond to his improvised lines. The arrangement was also heavily influenced by the fourth movement of John Adams' post-minimalist masterpiece Harmonielehre."
Galway
"This started out as a stripped-down acoustic folk song but turned into something completely different. It's a somewhat tragic story about somebody committing suicide by jumping into a river in Galway, Ireland. Since we don't have too many Irish Bagpipes playing friends in Finland, we ended up asking our friend Pekko Käppi to play his jouhikko lyre, which is a traditional Finnish folk instrument, but the way he plays it sounded quite Irish to our ears."
Hecho En Mexico
"We played a festival in Mexico City in 2018 and fell in love with the country. Around the same time Trump's administration was busy building a wall and splitting families at the southern border. Considering that the US couldn't ever function without its Mexican population, these actions seemed completely short-sighted and cruel. We got our friend Marc Ribot – who's also known as a political activist these days – to play some beautiful guitar and there's also mariachi horns and accordion in the mix."
Aliens With Extraordinary Talent
"The song title refers to the requirements of the O-visa that all foreign artists including us need to apply for in order to work legally in the US, and it's always amused us to be filed under 'aliens with exceptional talent'. We cut this at Jonathan Wilson's studio and while we were in the midst of recording this take Father John Misty aka Josh Tillman happened to walk in the studio, which was quite unexpected! Verneri Pohjola did the beautiful horn arrangement for the outro, which is another highly cinematic moment on the album."
We're Not Buying It
"'We're Not Buying It' pays musical tribute to the soulful protest songs of the late 60s and early 70s. We love the way artists like Curtis Mayfield, Allen Toussaint and Staple Singers would write hit singles with heavy social subject matter. The lyrics for We're Not Buying It were originally inspired by the 'occupy' movement, but can be applied to any situation, where a majority of the people feels they've been left behind, ignored or lied to by those in power. Like in the case of black lives matter movement, abortion rights activism or action on climate change."
Love Coming Down
"Love Coming Down is our musical ode to Steely Dan as well as Finnish prog rock band Wigwam. Verneri Pohjola's trumpet plays a major role here, it's almost like the third singer in the song. We used the soft West Coast soundscapes to build a sharp contrast to the lyrics that portray Hollywood jetset lifestyles in the #metoo-age. We recorded this track in Minneapolis with our engineer-friend Ed Ackerson who sadly died before the album was finished. We ended up dedicating the entire album to Ed. "
Hearing Voices
"This was the first song that we wrote and recorded for this album project. There's a somewhat spooky David Lynch -vibe in the production that fits in well with the theme of hearing voices and losing one's mind. We used electric sitars, marxophones, mellotrons, theremins, magnetic drum recorders and voice effects to achieve this eerie mood in the recording. The composition itself was inspired by George Harrison's All Things Must Pass and you can definitely hear a lot of Pink Floyd influence as well. This is one of the tracks on the album that sounds quite spectacular in Dolby Atmos."
— —
— — — —
? © Tero Ahonen
:: Stream Tuomo & Markus ::
---