A world unto itself, Maritza Merk's expansive and expressive debut album 'X' envelops the ears in a wash of ethereal music and palpable, compelling feeling.
Stream: "Dream Catcher" – Maritza Merk
---
Maritza Merk's debut album is so much more than meets the eye: A world unto itself, the expansive and expressive X envelops the ears in a wash of ethereal music that heralds a young songwriter's emergence, while igniting a fire within. Smoldering R&B melts into pop and electronic influences as Merk paints a landscape brimming with palpable resonant emotions and compelling feeling.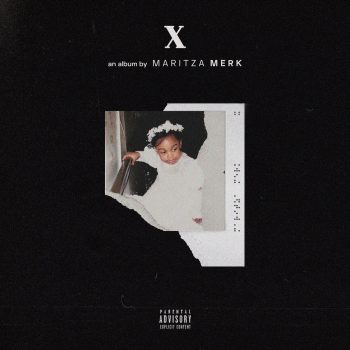 Released at the top of the new year on January 8, 2021, X is the exciting debut album by Brooklyn-born and New Jersey-raised Maritza Merk. A member of New York collective Merk La Familia, the talented singer/songwriter introduced her own solo artistry in late 2018, and has been slowly teasing out a stream of singles ever since.
"I always know I wanted to put out an album but I just really needed the time to figure out what message I'm sending," Merk tells Atwood Magazine. "What's the purpose? For a while I've been featured on Merk La Familia's Projects, which was cool because I got a chance to get in the music scene while still figuring out what a Maritza Merk album would sound like. It was like doing a bit of soul searching, growing, building an idea and then knocking it down till we got the right foundation. We had to sit in the studio and really go through our catalog of music and pick what felt right together."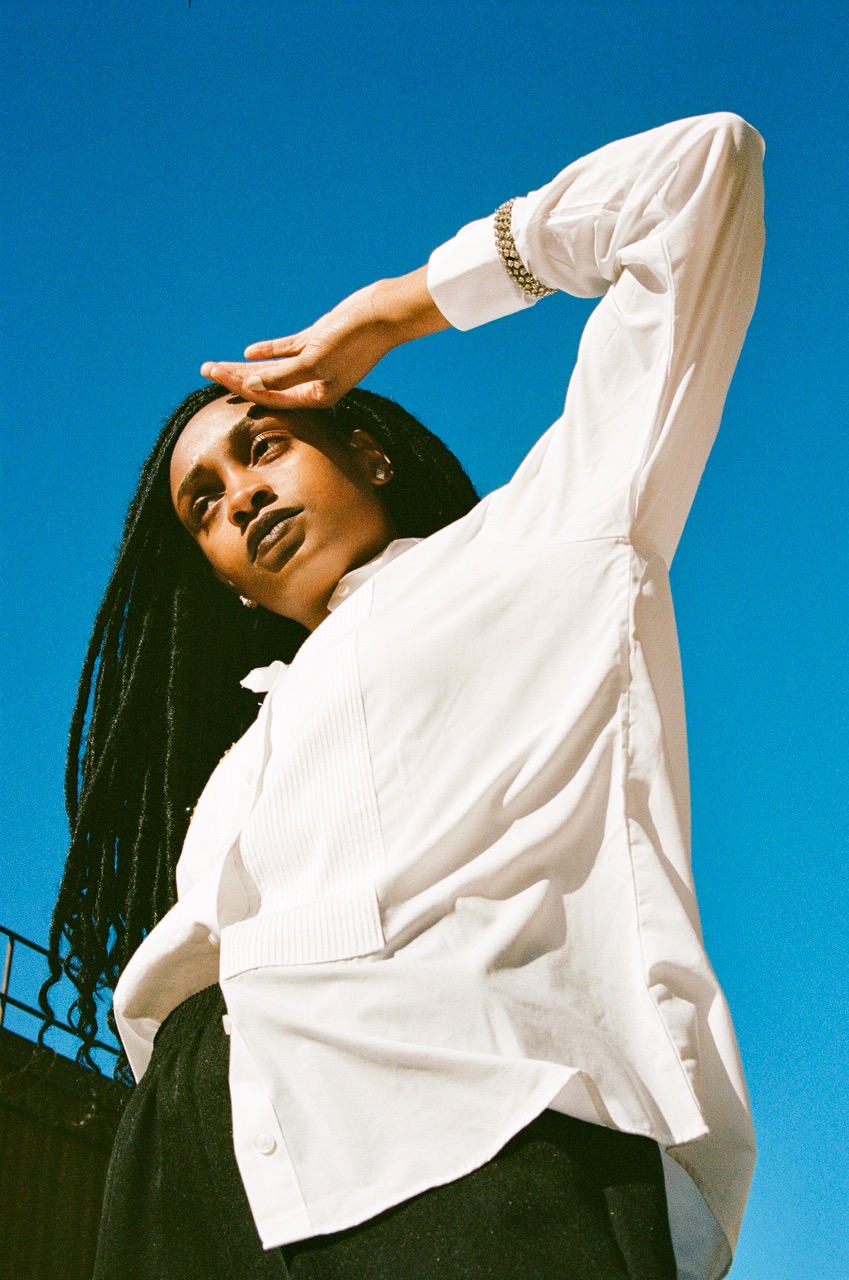 "My vision has always been to create something that my listeners can connect to, that's so important to me and that part never changed – but what did was how to give that to them. How to take all my creative ideas and package them. I had so many mood boards – it really helped to narrow everything down to see the vision clearer."
A big part of defining her project was understanding what she was presenting and putting forth; much of that concept solidified once the album's name came into focus.
X means more than just a set of ten songs, as Merk explains:
"I got X tattooed on my wrist a few years ago for someone special to me who has been a huge support from the moment I started singing and songwriting. Then one of the producers suggested that I call the album X and then it really made sense because we settled on 10 songs to release. Overall X has many meanings for me its someone whom I cherish, X (10) symbolizes completion as well, so after all these years it really became the process of completion."
I think it just really helps establish my style lyrically and instrumentally shows a cohesive demonstration of the vibes I bring.
Merk has been described as a "lo-fi R&B songwriter," and while the shoe fits to some extent, X wastes no time in establishing the singularity of her sound. A trailblazer pushing herself and her chosen genre forward, Merk credits R&B music as driving her creatively: "I grew up listening to a little bit of everything but R&B kind of stood out more to me – I realized as I got older a lot of my favorite artists were R&B artists, I love the lyrical approach because it's more poetic and sounds more like the emotions it's trying to portray."
"X is an R&B album that focuses on my journey to becoming whole and feeling complete. When uncovering these songs you'll find that on the surface it seems to be about a lover and heartbreak, but in this case it doesn't always end with tears and regret. They are reminders to embrace every feeling. No matter where it hit you, we learn and grow from them. There are layers of confidence and freedom as you dig deep into the lyrics and I explored my emotions and where I stands with my heart. I was happily selfish with it."
Nevertheless, it would be a disservice to such eclectic, immersive music to give it any single label or title. Merk floods the airwaves with everything from shimmering keyboards to hypnotizing oscillators, often sharing center stage instruments – some effected, some clean – that help her evoke the litany of emotions she sets out to capture in song.
Merk previously described her record as her "journey to becoming whole and feeling complete.". With all the work that's already gone into her art, she humbly recognizes that this is just the beginning. "There was so much I had to and still have to learn. I listen to my music at this point in my life and I go down memory lane and I remember what girl I was during that time and it's like, wow you've come a long way. I'm happy with the person I'm becoming because of having the opportunity to reflect and uncover layers I didn't know I had. Songwriting will really get you thinking. It is tied to overcoming emotional obstacles, because when you finally get over it and find closure, that's pure solace for your mind, body, and soul."
Songwriting will really get you thinking. It is tied to overcoming emotional obstacles, because when you finally get over it and find closure, that's pure solace for your mind, body, and soul.
That journey begins with the bouncy piano work and seductive vocal performance of "Get Lost with Me," X's intoxicating entrance. "It really sets the tone with the title " Get Lost With Me," as I'm inviting you to explore my world," Merk says. "Musically, it's something familiar that can grab your attention too, because of the sample from "It's Too late" by Carole King."
X proceeds to indulge the ears with a whirlwind of raw, dynamic sound. From the slow-burning grace of Merk's mesmerizing "Dream Catcher" to the relentless intensity of "Past Eleven," to the haunting glitz and grooves of songs like "Nothing I Need" and "Birthday Behavior," Merk spellbinds with wave after wave of dazzling music. She revels in a moment of joy on "We Should Do It," her buoyant vocals glowing while feverish trumpets and rollicking drums make for an exhilarating listen. Merk credits her producers – Tee Merk, Bic Will Merk, and Juju Merk – for helping her bring the sounds inside her to life. "The producers behind me always know just what sound I'm looking for and they know I love when the music has an angelic feel to it, those two songs go with that sort of vibe."
X is definitive, a self-aware adventure that Merk hopes will be listened to in full, from start to finish. "The order is everything – it's purposeful, and the best way to know my art is in order from track 1-10." While choosing favorites is like picking one of your children, Merk highlights the aforementioned "Birthday Behavior" as a current favorite. "I'm also proud to have put out a music video for "I Don't Believe It," because I found it important for people to not only hear but see the visual, it makes you feel more connected to the music."
While so much of X's emotional experience is wrapped up in its sounds, Merk is also a lyricist who pays special attention to her words. She highlights a few favorite lines from the album's tracks:
"I never cared about the sunset or the sunrise, but it sets and it rises with you," – "I Don't Believe It"
"Ride around town with no feelings if I want I want it I'll get it," – "Nothing I Need"
"Someone told me there ain't love in the club, no all the people, in the room I feel all alone," – "We Should Do It"
In addition to highlighting a penchant for vivid imagery, Merk's above choices showcase her poetic leanings. X is transcendent, a transformative ten-track endeavor that, through the ups, downs, ins, and outs (a full three-dimensional listen), moves us to connect with ourselves, and dive into our own depths.
"I want listeners to be present in the motions of every track, happy or sad, realizing that going through it is the only way to get through it," Merk says. "Creating this album made me realize good things take time."
Maritza Merk is without a doubt an artist to watch over the coming years. Experience the full record via our below stream, and peek inside X with Atwood Magazine as Maritza Merk goes track-by-track through the thrilling music and lyrics of her debut album!
— —
Stream: 'X' – Maritza Merk
:: Inside X ::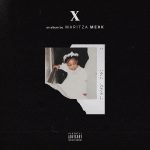 — —
"Get Lost with Me"
"Get Lost With Me" was so fun to write and record because it has a youthful but mature feel to it. It certainly takes you back to the 70s and that set the tone for me. I wanted to write about the kind of love your parents always talk about from their time.
"Dream Catcher"
It's hard for me to open up to someone who I really like romantically because I always start over thinking wondering if that person really is who they say they are. In this case it's about finding comfort in someone and realizing that there's more to that feeling, its wanting to take a leap into the unknown for once that was a new one for me.
"Past Eleven"
For "Past Eleven" it's about the times where I was out with some friends and ran into an ex lover, or received a text from him at the times where I really just didn't want to be bothered with those feelings again. Once you share a connection with someone it's like, well how the hell do I erase you when you keep popping up?
"Nothing I Need"
Oh man I was head over heels for this guy who I was ready to risk it all for, I had to stop myself from making a fool of myself. That's why towards the end of the song there's a switch in attitude like, snap out of it
"Birthday Behavior"
"Birthday Behavior" is coming to terms that nothing is forever, on to the next. I learned from personal experience that people – even the ones you are closest to – can change in a short period of time. Something switches and you're like, damn we really don't vibe the same anymore and things are different. Before you know it distance starts to happen till you don't even know who that person is anymore.
"We Should Do It"
My friends and I love to party in the city and this was one of those times. It's about living in the moment. At some point I do get sad during these nights outs because the club is filled with empty promises.
"I Don't Believe It"
"I Don't Believe It" is about giving your whole heart to somebody and finding that it was all for nothing. I feel that people come into your life but some are just passing by and it's hard to accept that.
"Confusing"
Everybody has been in that awkward place where it's just a pile of unanswered questions between you and your significant other. It's difficult to address because of each possible outcome.
"Both Ways"
"Both Ways" is a song about a complicated love thing like putting together a puzzle with all the wrong pieces. It doesn't work but we try anyway.
"Teardrops"
This ones for those who have followed me from the beginning. A while back Merk La Familia put out an album titled Safe In Sound and one of the songs on their album is called "teardrops". If you listen to it you'll find the same poem and in the end I say who is that girl? So I wanted this album to be an answer to that question.
— —
— — — —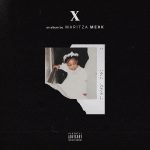 ? © Lourenzo Smith
:: Stream Maritza Merk ::
---