Every Friday, Atwood Magazine's staff share what they've been listening to that week – a song, an album, an artist – whatever's been having an impact on them, in the moment. Here's this week's weekly roundup!
— — — —
— —
:: Show Me How You Want It to Be – Slothrust ::
Alex Killian, Foster City, California
Slothrust's recent cover EP Show Me How You Want It to Be is a diverse mix of seven covers that range across the musical spectrum. From Al Green's "Let's Stay Together" to Britney Spears's "Baby One More Time," it's an adventure of music through Slothrust's lens. Their cover of Marcy Playground's "Sex and Candy" is my personal favorite on the EP. It features moody, hazy guitar that leads us right into Leah Wellbaum's apathetically sexy vocal delivery. The drawling vocals are really what draw me in and keep me hanging on every word, but the supporting guitar riffs and backing drums are also completely on point. It's a perfect choice for late night wandering and contemplation, which is my favorite time to press play on this track. Slothrust does an incredible job of keeping the general sound and emotion of each original song in tact on the EP. Their particular sound and melancholy personality still comes through clearly without ever sounding forced. For some angsty rock and roll twists on classic favorites, give this EP a whirl!
---
:: "OctaHate" – Ryn Weaver ::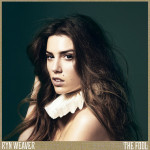 This week I rediscovered "OctaHate" by Ryn Weaver. The track was a staple for me upon its release because of its all-controlling vocals and intense production. It's a song of true celebration, a manifestation of manic energy, so much so it makes you want to scream along. It's unlike any pop song I've heard because of its ability to attract attention, whether it's being played in a shopping mall or loudly from your car speakers.
---
:: Going Grey – The Front Bottoms ::
I've been revisiting The Front Bottoms' new Going Grey album this week. While I was disappointed first hearing the album in October. I'm finding it to be a solid collection of pop-rock now that I've had a month break from it. "Vacation Town" still sounds like classic TFB, but songs like "Peace Sign" and "Ocean" really have great choruses to sing along with. "Don't Fill Up on Chips" is a stand out for one that has really grown on me. It has the sort of catchy lyrics that make a TFB song. While they may now be gunning to fill bigger rooms, Going Grey does preserve a bit of their scrappy Jersey energy that just takes a little bit of getting used to.
---
:: "Can't Let Go, Juno" – Kishi Bashi ::
My song for the week has been Kishi Bashi's live Spotify recording of "Can't Let Go, Juno." In listening to this I've noticed that I'm very much attracted to vulnerability in music. The more open and honest it feels, the more I seem to love and appreciate it. That's what I love most about this single. While the original studio recording of this song is also a great one, this stripped down version adds to the song's emotional appeal. The line that stands out the most to me every time I listen to this song is the first line of the song's chorus, which is, "And if you loved her, would you fake it?" So powerful. I think the idea of feeling unhappy and tense and uneasy in a relationship is familiar to all of us, and he's asking, not only himself but also his listeners, you know, if you truly loved this person, would you feign happiness? Would you push through? It's so poignant and has affected the way I see my relationships and their outcome. I recommend everyone listen to this, relationship problems or not; it might cause an unexpected response.
---
:: "Stranger" – Tove Lo ::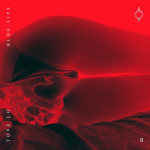 I've been listening to this song non-stop for one week, and I still don't get tired of it. I think Tove Lo is an overall incredible popstar – her songs are great, personal, fun, she's outspoken and a badass and owns up to everything she does. She represents a new breed of female musicians, and one we need more of. Anyway, I've always been a huge fan, so I was thrilled when she announced the release of BLUE LIPS, the second part to her 2016 album Lady Wood. I'll just say it: BLUE LIPS is by far Tove's best work yet. And in the middle of this incredible album sits "Stranger," a guitar-driven, dark, pop song which has the miraculous ability of getting me to dance. A lot. Every time I listen to this song I get excited for the hook, her vocals are incredible, and I love the phrase "lonely vagabond". To me, it's what every pop song should strive to be. The only complaint I have is that I wish it was longer.
— — — —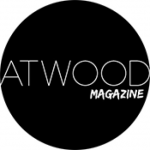 ---
:: This Week's Features ::