Recommended If You Like: Imogen Heap, Ella on the Run, Keiandra
Life is scary: There are no two ways about it. The older we get, the scarier the world becomes. The more we grow, the more we come to understand just how little we truly know. The individual can feel so grand and mighty, yet we are weak. We are burdened by time and by place; by resources; by our bodies. This realization of reality is frightening, but it is part of every coming-of-age tale: Somewhere between youth and young adulthood, we come to see life a little more clearly. The comfort of innocence broken, we are forced to question everything.
Vylet finds herself caught in this youthful frustration on her debut single, "Why."
Don't get mad, get even
This has gotta be the longest con
Listen: "Why" – Vylet
---
Debuts are complex creatures: The first "official" offering of an artist's creation to the masses, they represent a beginning and can serve as proof of one's competence – somewhat of a "sneak peak" into the artist's abilities. But all of these representative traits fail to address a debut song for its own merits, as a song. Songs are individual creatures, existing within their own canon as ends in themselves. Let us not over-glamorize the debut, but rather take it for what it is: The start of something new.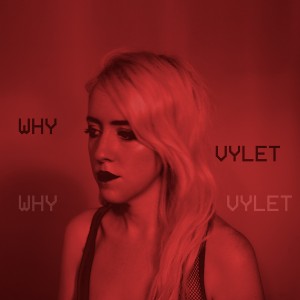 "Why," which Atwood Magazine is proud to be premiering today, is Vylet's coming-of-age moment. We are introduced to the artist at the climax of her transition into the real world. A sad mask shrouds the work in a mysterious haze, forcing the listener to lean in closer. "Don't get mad, get even / This has gotta be the longest con," sings Vylet, delicately stretching her words above a dark, yet alluringly warm synthesized bed. Sharp, staccato vocal "ah"s pierce the scene, percussive and melodic as they enhance the opening moment with a light, angelic sheen. Vylet continues her somber parade: "Waiting for a word caught in my throat / Hoping, floating till it's gone."
The pads fade out, and in their place comes a simple, vibraphone-esque keyboard line. It's playfully simple, but comes off as dark and ominous given its context. The sobering knowledge that childhood cannot be reopened once closed is brought to life in that easy-going, deceptively innocent melody.
Drink me dry
5 am, Le Tambour, oh
Those people we were before
don't exist anymore
But don't mind me
Your breath fogs up the glass
My bare feet on the windshield
til it turns black
There is nothing simple in Vylet's message. "Why" is a plea as well as an exclamation. Of the song's background, Vylet explains, "I lived in Paris, France for a few years sort of by accident – I went for an internship, overstayed my welcome – and it was quite jarring moving back to the U.S. You have all these memories of places and people who aren't a daily part of your life anymore, who you may never see again." Your memories are a reality in that they existed once – but we don't live in our memories. We only live in the now. Hence, Vylet's debut "is about youthful frustration with one's self and how difficult it can be to string together a coherent narrative of one's life when the scenes seem to go off-script. I'm really influenced by films, so when I write I sort of cut between different scenes as a way of showing, rather than monologuing about one central idea."
Vylet's lyrical style, a poetic undertaking full of personal experience and introspection, reflects the complexity of the worlds she sings about: The one she has left, it seems, for good, and the one she resides in now.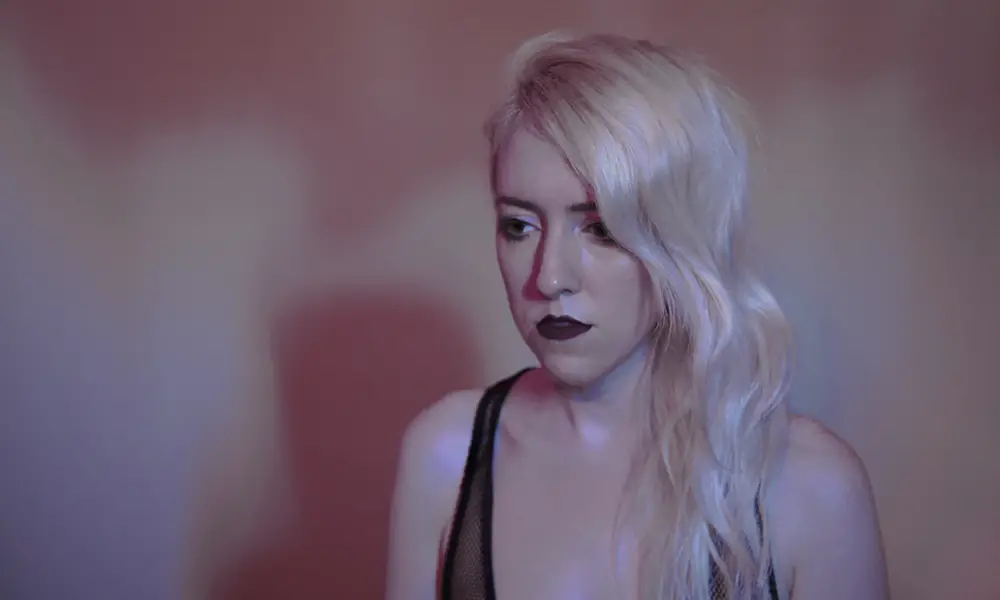 Vylet's questions turn inward on the chorus. Channeling a beautifully minimalist blend of Lana Del Rey and Sky Ferreira, the artist asks herself:
Don't know why I do what I do
Maybe I can't love you the way I want to
Why I do what I do
Why can't I love you the way I want to?
The way I want to
Love you the way I want to
Why can't I love myself? The question rolls off the tongue, but to internalize it is an unbearable task. To bother asking if you can change; to bother pondering your self – your identity – deeper than ever before. We grow uncomfortable in our skin at times; this is Vylet's admission, a cathartic process of acknowledging her flaws. She may be a far ways off from accepting herself  – she is in a transition process, after all; but to reveal her pain so marvelously is telling of the true artist within.
A classically trained musician from the age of 5, Vylet grew up listening to the likes of Paganini and Debussy. However, she desired more than a piano and vocal line to express herself: "I love the power of the full sound you get with a live orchestra but I wanted to imbue it with more electronic elements. I admire artists like Bat for Lashes, Imogen Heap, and Zola Jesus who have classical music training but have been able to seamlessly integrate their talents with the modern tools."
Vylet's first act is visionary: Her baroque bedroom pop is humble, yet learned. Who but she could possibly understand her individual struggle? The lock that will never know a key; she knows the truth lying behind her side-eyed glances. Mysterious yet direct, "Why" presents Vylet as a wayfarer. "I wanted people to be able to get immersed in the dreaminess of the song and hopefully relate to the sense of internal confusion on some level," she says.
So the tide turns
La petite morte, oh
Rothko sunset, gold and blue
Come hell or high water
What an entrance. "Why" is hypnotic, entrancing, foreboding and seductive, just like life itself. Succumb to Vylet and lose yourself in her silky slurs, her poetically nostalgic imagery, and her search for deeper meaning.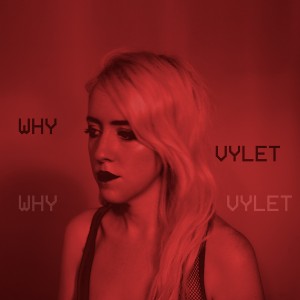 Watch: "Why" (extended intro) – Vylet