Shovels & Rope's Michael Trent and Cary Ann Hearst dive into their achingly raw studio album 'Manticore,' a vulnerable and visceral exploration of the human experience.
Stream: "Crown Victoria" – Shovels & Rope
---
The oldеn days are over now, moss hangs on the broken crown. If it don't work, then tear it down, and reach for something better…
Achingly raw and deeply emotive, Manticore is an indisputably heavy album.
The weight of the world hangs over Shovels & Rope's new music more so than ever before, and just as well: These past few years have felt tense and turbulent in a definitively more fractured form than in times past. Remarkably, it took the slow-down of the COVID-19 pandemic, and all the disconnection to people and places it brought, for Shovels & Rope to deliver their most human – and most connective – album yet: A vulnerable and visceral exploration of the human experience, Manticore is an unapologetically intense outpouring of passion and pain, reflection and reckoning. Whether they're spilling their own guts in song, lamenting the state of society today, or exploring a long-gone historical figure's lost perspective, the duo demand not just our ears, but our hearts and minds as well.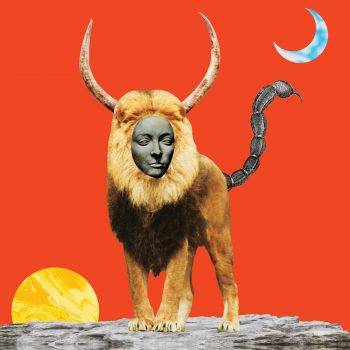 Matty said that change is good
As they looked at the neighborhood
Ashes floating where they stood
Like snowfall in a prison
Poison smells and blackened trash
Broken trust and broken glass
They told it like it happened fast
On the television
I don't wanna wait
Matty likes to stomp his feet
But Mary keeps it soft and sweet
Sharing headphones on the street
Blooming in the summer
Slowly 'round the corner comes
Unmarked Crown Victoria
No reason that they should run
But their hearts pounded like thunder
– "Crown Victoria," Shovels & Rope
Released February 18, 2022 via Dualtone Music Group, Manticore is a sweeping, dramatic, poignantly beautiful musical portrait of real life: The kind that's messy and the kind that hurts. The Charleston-based duo of husband and wife Michael Trent and Cary Ann Hearst follow 2019's fifth studio LP By Blood (and 2021's third covers album, Busted Juxebox Volume 3) with an album that aches in all the right ways.
---
"It was recorded in the first months after the pandemic and quarantine began, but it was written piecemeal, a product of the intense years touring while raising a young family," Trent and Hearst tell Atwood Magazine. "We were tired. Little did we know how much time we would have on our hands to make this album. On the heels of the big sounds on By Blood, we angled to make a stripped-down record for contrast. We then pivoted, deciding to take advantage of having time on our hands. We'd never had the opportunity to take our time like that, because of the pace of our former lives."
We've always said we were a two-headed, eight-limbed monster – but this mythical beast is half scorpion, half lion with a human face, and as that corresponds with our astrological signs, it suited us. It has weight to it as a title.
As a result of the pandemic's circumstances, Manticore is both intimate and epic: Shovels & Rope write about a wide range of topics in these songs, but no matter what they're singing about, the raw humanity always seems to shine through. "I wanna be strong enough to believe I am enough," they confess in "The Show." In the bittersweet implosion of "Collateral Damage" – a song exploring feelings of worthlessness in a declining world – they admit, "I get a little hazy on the details, how the whole thing went off the rails. And it got pretty slippery in the deep end, I crawled out of my skin and started over." Sharing the microphone with the charismatic dual harmonies that have long been a part of their signature Americana-drenched folk/rock sound, Hearst and Trent implore us to look inward; to step out of ourselves, our comfort zones, for a second – and bear witness to the world's sheer, unrelenting weight. Life is beautiful and full of endless wonder, but like a manticore it has many heads – and from the tender trauma of "Crown Victoria" to the haunting acceptance within album closer "The Human Race," this record is a vessel of reeling as we try to soak it all in one memory, one moment, one breath at a time.
I had a bad dream where all my teeth crumbled in my hand
I could explode on command, dissolve right were I stand
In the darkest corners of my mind, I wanna feel the sunshine
Cut free the ties that bind, figure out what I seek to find
Nobody wins in the human race
A candy colored masquerade
What a chance to take
Maybe I have had all I can take
– "The Human Race," Shovels & Rope
---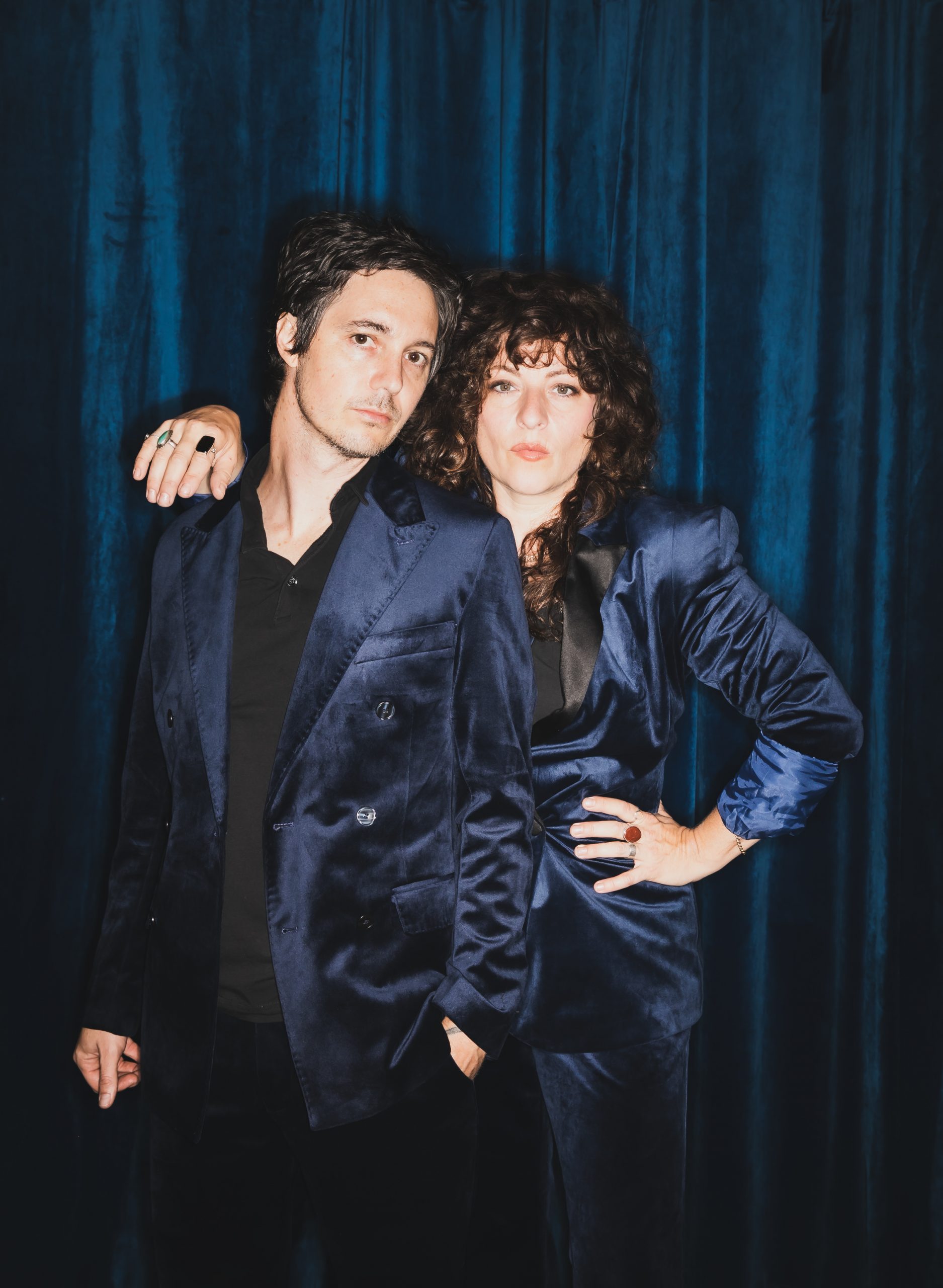 "Come away from Manticore with your compassion unleashed and your faith in the inevitability of change confirmed, or just clean your house or serve dinner to it," Shovels & Rope share. "If you stream it on repeat at night while you sleep it may give you wisdom beyond your wildest dreams!"
These songs are not for the faint of heart, but they may very well make you stronger. Experience the full record via our below stream, and peek inside Shovels & Rope's Manticore with Atwood Magazine as Cary Ann Hearst and Michael Trent go track-by-track through the music and lyrics of their sixth studio album!
From the back of my mind
To the tip of my spine
From before there was time
To the corners of my eye
You are the best part
Roll the dice
Lightning strike twice
A song in the night
Till the sun opens up his eyes
You are the best part of my fool heart
– "Bleed Me," Shovels & Rope
— —
Stream: 'Manticore' – Shovels & Rope
:: Inside Manticore ::
— —
"Domino"
A ghost of Christmas past journey with a post-mortem James Dean puzzled by his own enormous influence on American culture
"The Show"
An introspective look at the conflict between one's inner self and the version they show to the world
"Collateral Damage"
Grappling with worthlessness in the declining world. Reclining on the edge of the abyss
"Bleed Me"
A parents' love letter to their kids
"Happy Birthday Who"
Mental health facilities close down in the '80s resulting in an epidemic of homelessness
"Crown Victoria"
Two teenagers coming of age at the intersection of violence and social change
"Anchor"
A young woman trudging her way thru a life that seems too heavy
"No Man's Land"
A song about The Christmas Truce in 1914
"Divide & Conquer"
A young couple navigating some of life's extreme tribulations and emerging resultantly stronger
"The Human Race"
Shit and death turn to good dirt if you give it long enough
— —
— — — —
? © Leslie Ryan McKellar
:: Stream Shovels & Rope ::
---