Opus Orange released "The Lucky Ones," a song about isolation, silence and intimacy in February. A new music video reflects the song's newfound relevance during the pandemic.
by guest writer Ilena Peng
Stream: "The Lucky Ones" – Opus Orange
---
We first spoke to Opus Orange's Paul Bessenbacher, who goes by PB, back in February, just weeks before the collective released its new album Miles from Nowhere. The first track on the album, "The Lucky Ones," stood out as poignant but upbeat, setting the tone for an album that feels like the soundtrack for a very introspective drive to nowhere in particular.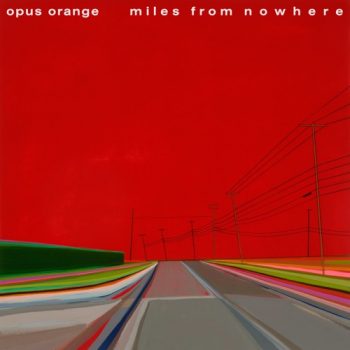 Like much of the album, the lyrics reflect on the necessity of isolation, silence, and intimacy in a loud, chaotic world. PB sings, "the world is caving in now / collapsing upon itself / stay near me / we don't need anything else. Change the locks on the door / stay in a while more." And in the months since Opus Orange released Miles from Nowhere, isolation and chaos have become part of our daily lives amid the COVID-19 pandemic.
Back in February, PB discussed nature and isolation as a way of recharging. In the new music video for "The Lucky Ones," released today and created by media artist Xuan, PB is placed in a colorful world, singing among abstract pink and purple mountain-like shapes drawn in a journal. In this Q&A, PB and Xuan discuss the song's newfound relevance and their creative process in quarantine.
Stream: "The Lucky Ones" – Opus Orange
A CONVERSATION WITH OPUS ORANGE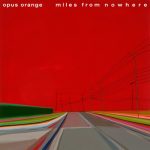 Atwood Magazine: "The Lucky Ones" is part of your "Miles from Nowhere" album, which you released in February. What prompted you to release the video now?
PB: The timing was based on her availability and we contacted her last year, before the release but it couldn't work out to actually get it done in time, so we just pushed it. That didn't bother me, it's fine, I'm not too precious about everything coming out at the same time. When we were ready to say go, it was around February and it was before the lockdown happened, and so she was creating in the midst of the lockdown. Her creative process for the couple few months was in the midst of her isolation, literally, and the song is about isolation, so it was an unplanned resonance.
Xuan: I began sketching the storyboard on March 13, 2020, at the start of the Covid-19 lockdown in New York, and just filled in the last page of that same journal upon completing the video on July 1st. In a way, the sketches provide a genuine depiction of my inner world during quarantine, constantly oscillating between hopelessness and hopefulness from page to page. The creative process unfolded as an ongoing conversation with the lyrics. Every page presented an opportunity to find new meaning to the same words, if sometimes in stark contrast to the day before.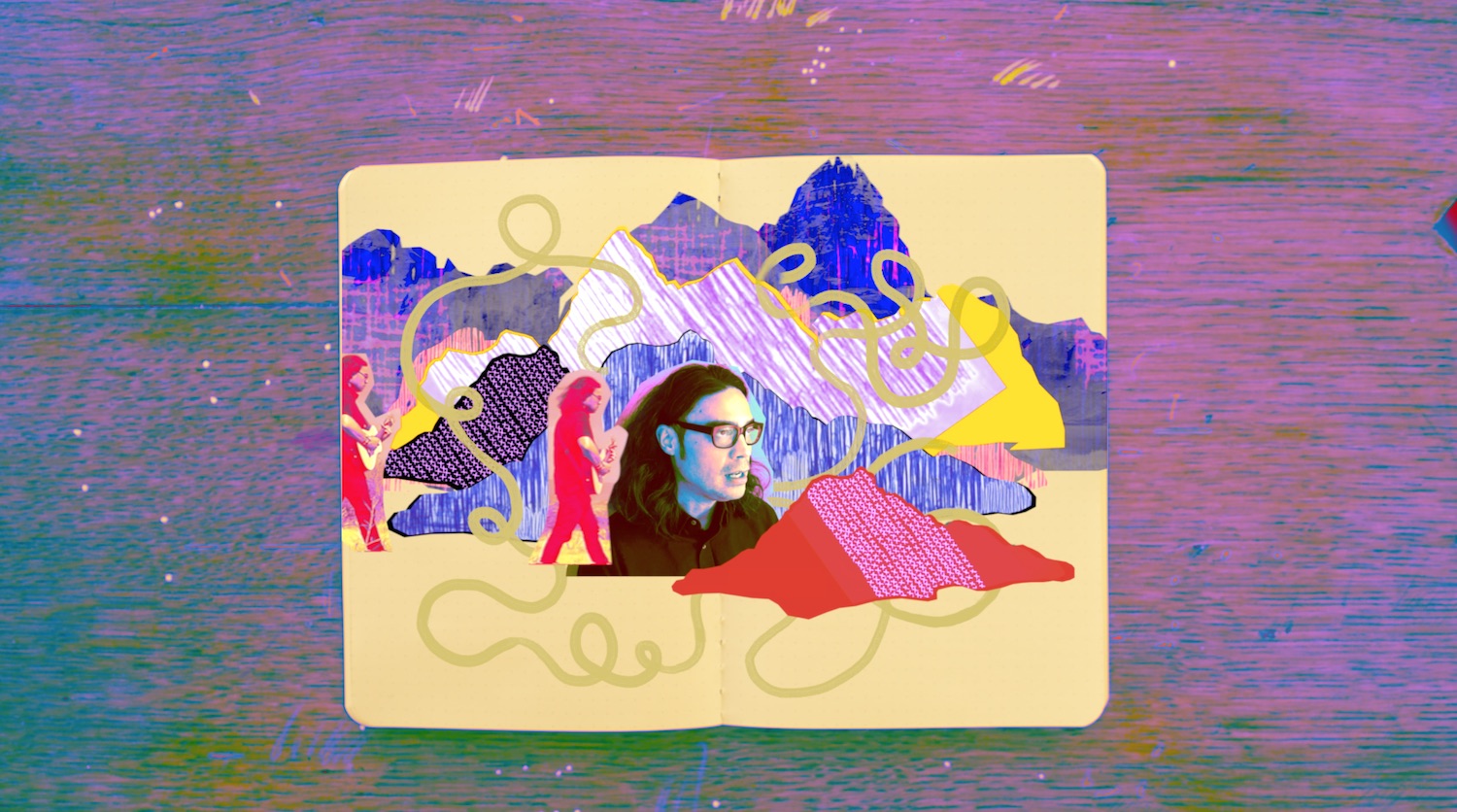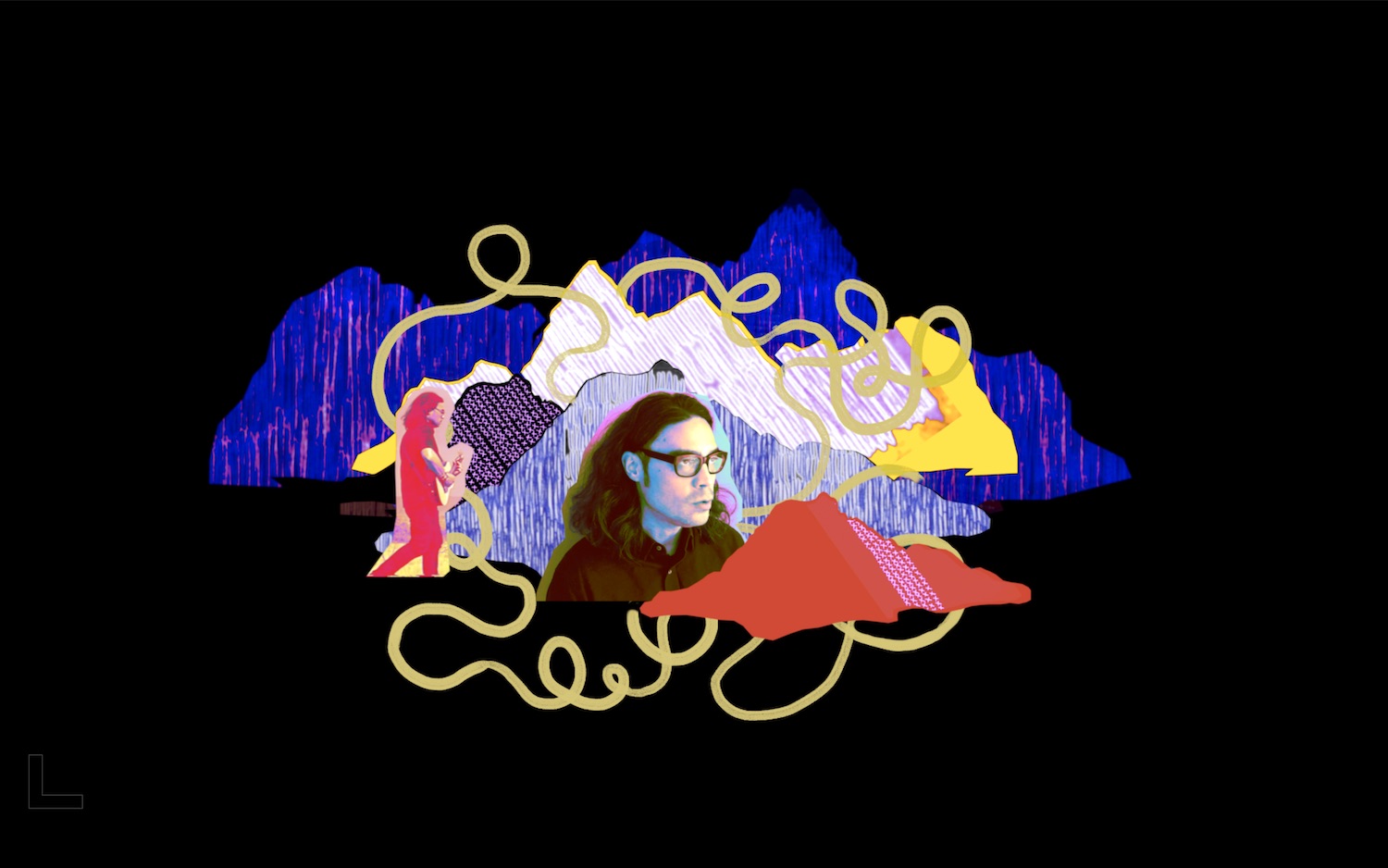 What was the process of creating the video like?
PB: I wanted to be pretty hands off with it because I wanted her to have artistic freedom without having a specific direction from me, because I'm not a visual artist. Along the way we did a couple check ins, where she actually sent just like little short snippets of [the video]. That was the first time I saw anything visual and I was blown away. It's an honor to be able to let somebody do what they do and she does what she does and she's super rare.
Has the song taken on a different meaning during the pandemic?
PB: The theme [as] I wrote it is about isolation and it's about intimacy in the middle of chaos, and in silence and needing these things — needing intimacy and needing isolation and needing silence amidst the noise. And then the pandemic lockdown hit and these things were almost kind of forced necessity-wise, not forced in a negative way, but it all of a sudden became the world we were living in. We were isolated and locking down and we were trying to contain this thing and [all] these things were upon us, so the theme didn't change, but it definitely resonated just more.
Xuan: "…the world is caving in now, collapsing upon itself… shut everything down, silence all around…we're the lucky ones" When I first heard the song in February, these lyrics resonated with me in particular because I was feeling a similar need to shut everything down. Daily life seemed to move too fast and I yearned for a refuge away from the noise of daily life. Little did I know just how real those words would become for me and almost everyone I knew, when the world actually shut down and collapsed upon itself.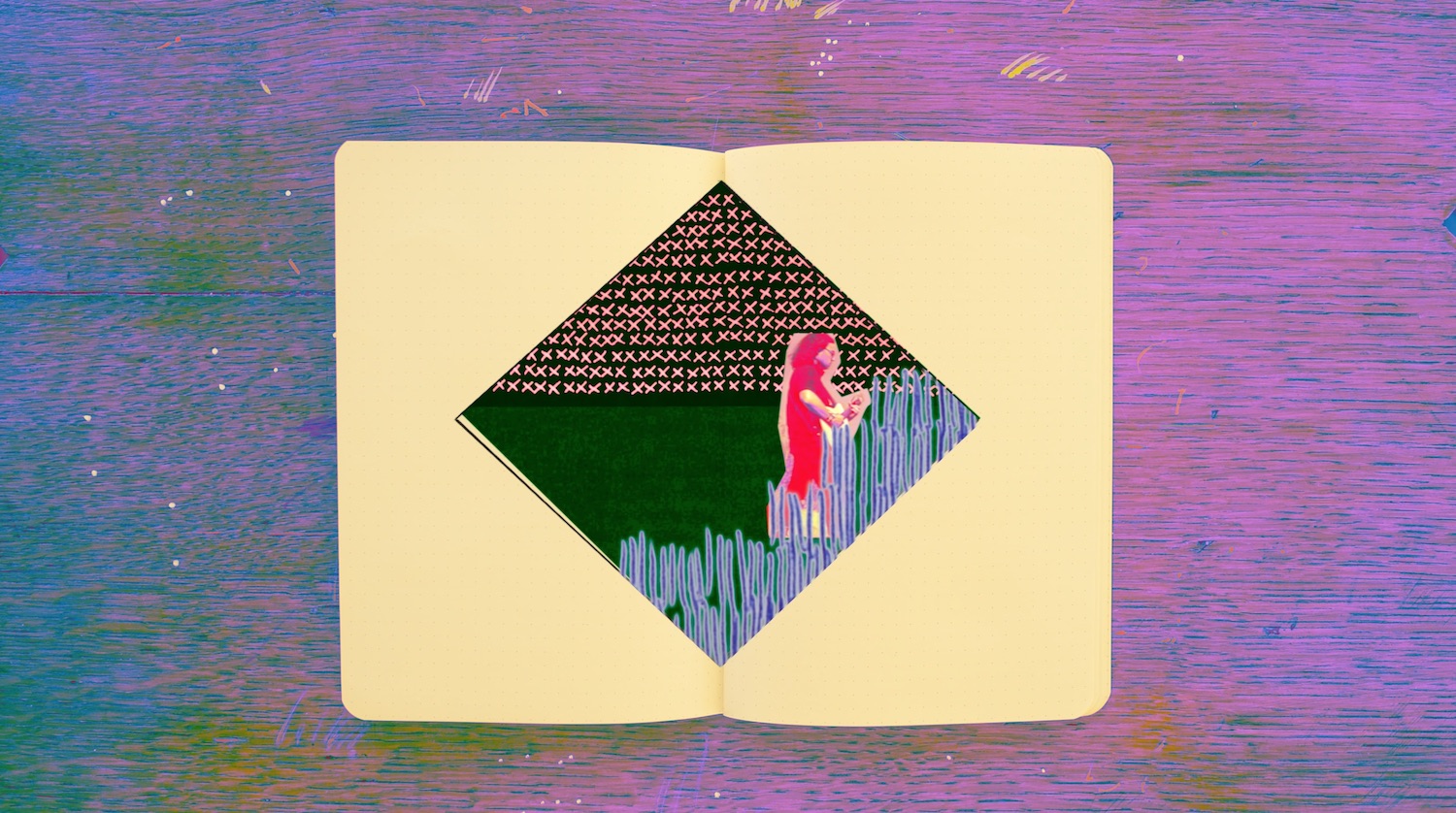 When we talked in February, you talked about isolation and being in nature as a way of recharging. Has that changed during the pandemic?
PB: When the lockdown hit — not having a car and also not taking Lyft or public transportation or riding the city bikes like I normally do, like all of these things got shut down because it's not recommended or safe — my bubble figuratively and literally got really small. I cleaned off my actual bike and I ride that now and just the radius that I live in is very small. I go to the studio and I come home, and that's kind of it, and the farmers' market, but it's really a small radius.
I was able to get out to Idyllwild [in California] a bit in June. Renting a car was a whole new ordeal, like making sure that it was clean, but once I was out in the mountains, I realized how much I needed it. It had been about 3 months of this two-mile radius not going anywhere, not being in a car to go anywhere.
What have you been working on at home and in the studio?
PB: I've been writing a lot and recording a lot and I'm letting things happen, I'm not overthinking how they're being recorded or being made, which is normally how I do energetically with creating stuff. I have about an album's worth of stuff in the hopper, on the pot boiling, and it's great. There's some sort of energy that comes out of this isolation and I followed it and it kind of has a little bit more rock, it's a little bit more unhinged. It's good to have an outlet to kind of keep recording.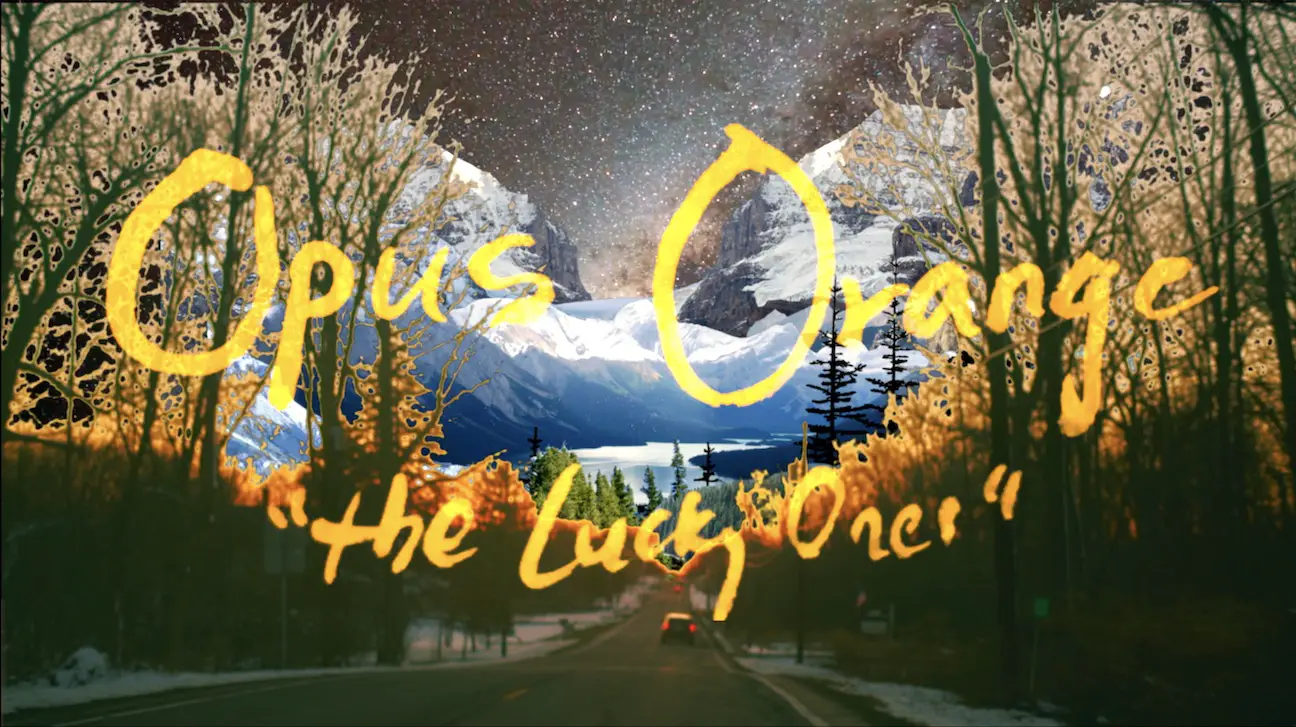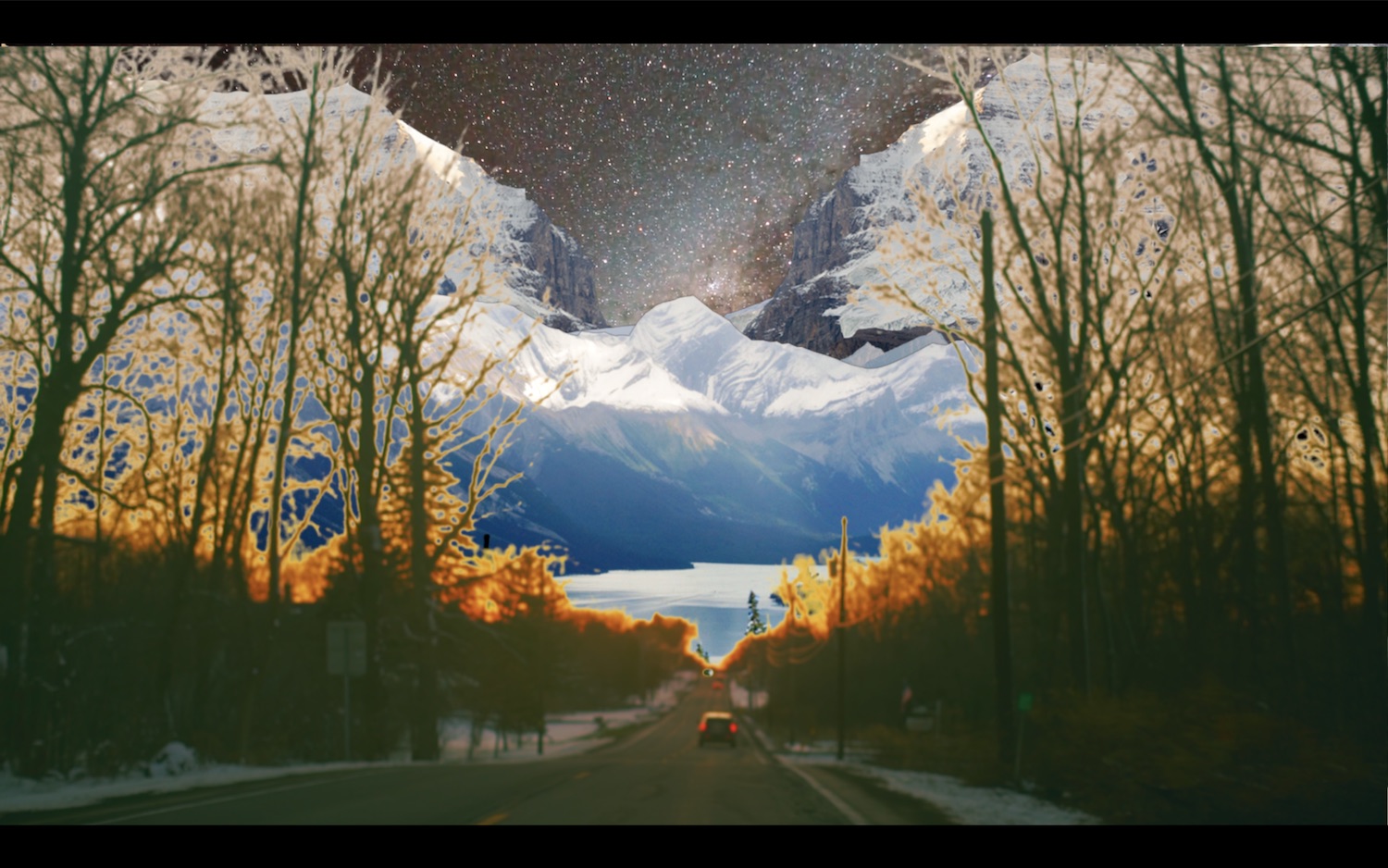 Last time we spoke, you mentioned that you enjoy themes in your music, like how Miles from Nowhere really focused on isolation and recharging, and just the sense of winding up in a new destination. How would you describe the new songs you've been working on?
PB: I do think the word unhinged might be a good descriptor that I just used. I don't have a specific direction that I'm taking [myself]. I'm just kind of flailing and making noise and playing things on the guitar that I wouldn't normally play or can't play, so it's a little bit noisier for me. It has a little bit more teeth to it, a little less peace.
Back to the new music video — there's been a lot of art and music being created in quarantine. How do you hope this song and its new video will connect with your listeners and viewers?
Xuan: In essence, "The Lucky Ones" is about finding escape through the silence of a journal. "You and I are made in silence."
PB: The way Xuan really translated the song, the medium, the music, into the medium of the visual — I'm blown away by it. We've all [experienced] that sort of dive into the sort of internal dialogue, into the journal, and into the world that is altered and new and can be expanded and can be exciting and can be beautiful. She really took that internal dialogue that can happen, at least with me, so I hope there's a resonance with that, that there's sort of looking in and seeing some vibrancy that can happen with isolation.
— —
Ilena Peng is a journalism student at the George Washington University. Catch her on Twitter @ilenapeng and on the web at ilenapeng.wordpress.com
— — — —
— — — —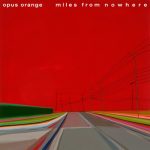 ? © Xuan
:: Stream Opus Orange ::