Wasia Project's debut EP 'how can i pretend?' has a little something for every listener as they seamlessly blend bedroom pop, jazz, and classical tunes.
Stream: 'how can i pretend?' – Wasia Project
---
Will Gao, known for playing Tao Xu in Netflix's newest hit TV show Heartstopper, is more than just comic relief. Although the 19 year old's acting debut has catapulted him to nearly 2 million followers on Instagram and landed him modeling gigs with the likes of Vogue's S.S. Daily, Gao's artistic roots began in classical piano and led to the creation of his London-based band, Wasia Project. The group, which began making music in 2019, consists of four members, with Will on piano, his sister Olivia Gao as lead vocalist, Tom Pacitti on bass, and Luca Wade on drums. Learning of the band's relatively small size may be surprising after listening to their first EP, how can i pretend?, which presents a consolidation of four songs so cohesive that it's hard to believe the Gaos aren't being backed by a full stage band.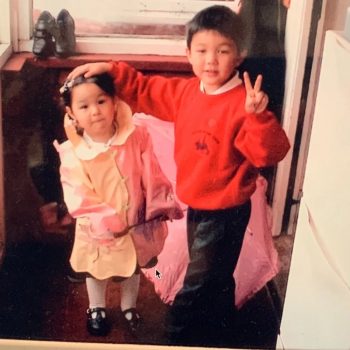 how can i pretend? is Wasia Project's first release since 2020, however it's clear these last two years have been time well-spent. The EP sets the stage with "why dont you love me?," a redone version of their debut 2019 single of the same name. Although both songs retain their original lyrics and beat, their tones and energies are worlds apart. The opener isn't particularly lyrically complex, but the remaster allows Olivia to debut her matured vocals and for Wasia Project to expand on their jazz-bedroom-pop fusion sound.
The new version of the song is dripping with melancholy and longing, Olivia crooning "Why don't you love me?/Why don't you care?" as rain sounds and Will's accompaniment on the piano and lifts her breathy pleads. Despite the technical improvements, the biggest takeaway from this track was Wasia Project's newfound confidence. The original single was a beautiful and impressive debut, yet on the remaster, Olivia's warm vocals sweeten the steady background beat like honey, oozing from the dejected chorus to the reluctant, gradual outro.
---
The second, brand new track, "ur so pretty," begins with an audio clip of Will whistling, followed by a spoken "Sorry, have I injured you?," before diving into dramatic, heart-wrenching piano crescendos reminiscent of a movie score. If there is a ten second snippet that sums up Wasia Project's energy, this is it. As the song continues, the nostalgic legato runs tremble beneath Olivia's lamentations as she admits, "You're the only person left so hold me/Don't leave me." The calm and wistful ambiance soon devolves into confessions of "I don't want this to end" repeated against an apex of classical piano that darts up and down the keyboard. After Will finishes his accompaniment, they return to the original chorus as the closer, leading into the third track, "impossible."
"impossible" begins with the classical tunes and yearning croons characteristic of Wasia Project until it suddenly cuts to an indie-rock beat with just a few clacks of Wade's drumsticks. Olivia's masterful voice is lifted by layered background vocals which give the track an otherworldly sense that can only be described as ascendant. By far the longest song on the EP at 4:29, Wasia Project does an amazing job of encapsulating the essence of what they have done and what they hope to achieve in one piece. From mournful jazz to bedroom pop to bouncy indie rock, this track is both their best and their most danceable. On the final "impossible," Olivia lets loose with a guttural, aching belt as her background vocalists' staccato riffs retain the track's bubbly feel.
The tragically yet appropriately short outro, "how can i pretend?," begins with an almost imperceptible sound of a gurgling stream that floats Olivia's vocals through the track. The band joins Olivia in declaring that, "I'll love you 'til the end of the world again," wrapping up with a simple yet satisfying closer that perfectly summarizes the feel of the EP.
---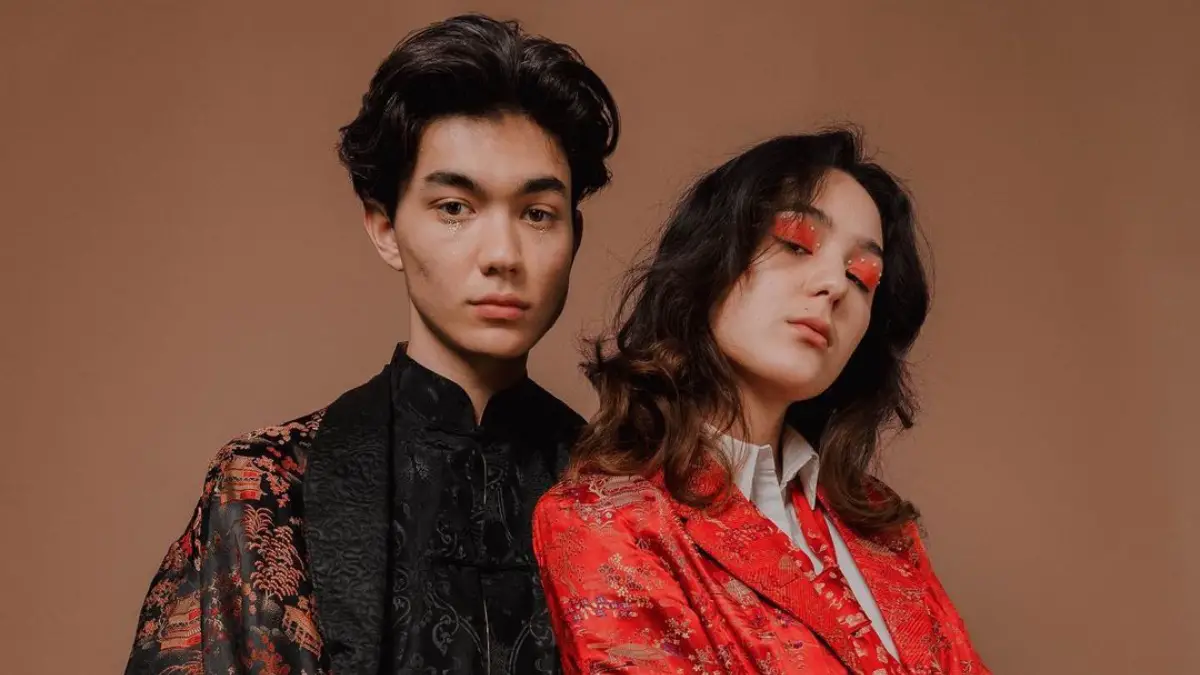 Wasia Project, who have reached 100k monthly listeners on Spotify, have only dipped their toes into what is sure to be an unforgettable musical career.
They are growing into, not out of, their classical roots, and this EP teases at a future discography that can seamlessly blend jazz influences with modern pop. The young band is beginning their venture into live shows, having just played a sold out show at The Fiddler with support from Safi Jazz and SELINA. Wasia Project is prepared to make a mark on the music industry, and those who begin tuning in now will be grateful in a few years' time.
— —
Stream: 'how can i pretend?' – Wasia Project
— — — —
? © 2022
:: Stream Wasia Project ::
---