Intimate and celestial, Kayobe's debut EP Hidden is a mystic exploration of dreamy soundscapes, nuanced electronics and genre dissolution.
— —
If certain music is meant to take us on journeys, then Kayobe's debut EP is an interstellar adventure through exciting new worlds and unfamiliar planes. A progressive sonic storm of ambient, evocative music, Kayobe's Hidden EP (independently out this Friday, 1/18/2018) invites both the brave and faint-of-heart to envelop themselves in Kayobe's bold art, and perhaps in the process, discover something special.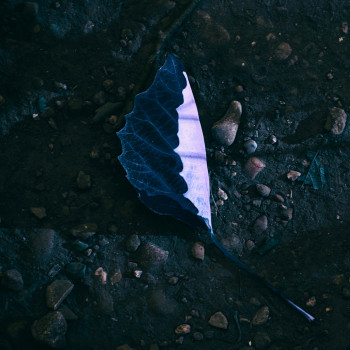 Atwood Magazine is proud to be premiering Kayobe's debut EP Hidden, a mystic exploration of dreamy soundscapes, nuanced electronics and genre dissolution. The solo project for Toronto's Kevin O'Brien is a musical marvel of sorts, a daring piece of experimental art that feels like the logical next step forward in "pop" music's evolution. It's a fusion of dark dance clubs and smoky jazz bars; of hip-hop beats and 808s, shimmering Moogs and hot-mic'd confessions. Intimate and celestial, Kayobe makes us comfortable among the alien, inviting us to bask, laze, wallow and revel in the unknown.
"The release of Hidden signifies the launch of my new solo project, Kayobe. I've been writing, refining and creating the sound of this project for a couple of years now, which can be described as the artistic expression of my life's journey blended with the re-imagination of my musical influences," Kevin O'Brien reflects. "A big part of this project is about exploration and fusing different genres and styles – colliding live elements with the digital world of DJing and electronic music." A self-taught producer, O'Brien's experience include work with sound engineering, DJ'ing, visual effects, and more.
He explains: "My voyage as a musician began with really organic sounds, playing in bands in Calgary as a drummer, guitarist and singer. Later when I moved to Toronto I was DJ'ing in clubs and after a few years of producing electronic music, I started to delve into other genres like hip-hop. I spent some time travelling through Central and South America where I was inspired by the sights and sounds of nature and different cultures. I've recently landed in London, UK where I've been focused on combining all of these soundscapes for the next Kayobe releases."
Unlike music of today's music, Kayobe is more than a human exploration: It's an exploration of life in all its forms – and beyond that, the phenomenon of existence. EP closer "Monks of Trinity // Saturn" utilizes NASA's sound recordings from space in teleporting listeners through otherworldly voids and chasms. "I hope that people experience a journey of their own while listening to Hidden," Kayobe shares. "Especially in a day and age of ever-shorter experiences and quick distractions, I wanted to create something for the listener who wants to dive in and be transported somewhere else."
Remnants of forgotten nights come to life in the propulsive "Whiteout." On the somber "Let Go," a crying echo wails, "I don't want to live forever" deep into the cosmic void. From the dynamic pulse of "Steppin" to the sultry, emotionally evocative single "Sun Don't Shine" featuring Olive B, Hidden offers a unique, dazzling trip for all. Experience the full record via our exclusive stream, and peek inside Kayobe's Hidden EP with Atwood Magazine as Kevin O'Brien provides a track-by-track take on his debut release!
Tell me you like it
When the sun don't shine
I can give you what you want
Tell me what I need to know
I'm letting all my hair down on your bed
And the taste upon your lips
Is burning, on my mind
When the sun goes down, we get up
When the sun don't shine, we get down
And it's how you want it to be
Come right on to me, 'cuz I got it
Got what you want
Hidden EP – Kayobe
:: Inside Hidden EP ::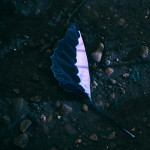 — —
Intro
The Intro track contains some audio I captured while in Peru a couple of years ago.
Steppin
Steppin is a spacey indie-electronic track about the feeling of flying high and journeying wide, meeting new people and taking on new adventures in life.
Sun Don't Shine
Sun Don't Shine is a dark, moody electronic track featuring the talented Olive B
Whiteout
Whiteout is influenced by UK garage. It's called Whiteout, because I was driving one day, and a crazy whiteout snowstorm suddenly swept across Toronto. I cancelled all current plans and went into the studio, and ended up having good flow that day. Whiteout came to fruition quite quickly.
Let Go
Let Go is about a sadness in my life that I'm slowly learning to move past, and teaching myself to let go.
Monks of Trinity // Saturn
To finish the journey, Monks of Trinity // Saturn is an ambient odyssey out towards the atmosphere, using some sounds literally from space, courtesy of NASA.
— —
— — — —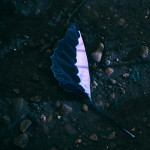 photo © Ishmil Waterman
:: Stream Kayobe ::