Every Friday, Atwood Magazine's staff share what they've been listening to that week – a song, an album, an artist – whatever's been having an impact on them, in the moment.
This week's weekly roundup features music by Francis On My Mind, Seul, Nick Deutsch, FLETCHER, Tedadore, Taylor DeBlock, Mickey Guyton, Luwten, and Tom Featherstone & Minimal Animal!
— — — —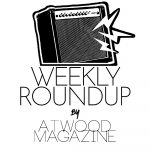 — —
:: "Alright (At Home)" – Tom Featherstone, Minimal Animal ::
This is one of those rare instances where a track immediately whisks you out of your world, and into a new one entirely of the artist's making; a world you've never been to before, and yet it's instantly familiar – a new home away from home, where you can be yourself without even trying. Complete with birds chirping and the sound of sunshine streaming through the windows, "Alright (At Home)" is the stunning new release from Sheffield based singer/songwriter Tom Featherstone and electronic alt-pop artist Minimal Animal.
A reworking of Featherstone's groovy, saxophone-laden debut single from 2019, this new "at home" version is delicate and bright, with the lo-fi ambiance of iPhone-recorded vocals, soothing piano chords, and lilting, light acoustic guitar work. Released August 14, proceeds from the charity single will go to Sheffield-based community and cultural centre, Foodhall, a volunteer-led group that has been feeding and supporting the city's most vulnerable throughout the pandemic and lockdown. "The track certainly comes at a time where things aren't "alright" or "all as it should be" at all, with what we're becoming increasingly aware of abroad in the US and Yemen as well as locally with serious inequalities remaining in our society for way too long with too little being done by those in power," Featherstone shared upon the song's release last month. "I guess the hope of this track is to bring a bit of peace and rest to those fighting for justice and progress in this time as we all seek to educate, challenge and change ourselves and our communities."
You know I'm grateful, for all that you said
I don't know where I belong
Can't help feeling something's wrong
How'd we get here? It's unclear, it' been a year
Maybe all my dreams will blow
We'll watch it all go up in smoke
Reminiscent of some of The 1975's latest minimalist acoustic songs (thing "The Birthday Party," "Be My Mistake," and "Jesus Christ 2005 God Bless America"), "Alright (At Home)" is a transportive experience unto itself. It immediately brings listeners face-to-face with the artist as well as a certain isolated sensitivity. The mood is intimate and introspective, broken yet hopeful. Featherstone's lyrics shine through aching vocals and a tender backdrop that holds our attention from start to finish: "You know I'm grateful, for all that you said… and I don't know where I belong, can't help feeling something's wrong," he sings, every word melting into the background like a drop of golden light.
You're alright, you're all good
It's all as it should be
Just hold back, let it go
It will all fall in place
What's in the ending, will I get there?
Am I beyond repair?
This is how the story goes
Yeah I know you told me so
At 21, Tom Featherstone has a long journey ahead of him – and if we are to take anything away from this track, it is that he most certainly deserves a spot on all of our radars.
:: Door – Luwten ::
Luwten's Tessa Douwstra is no stranger to musical flair, but with her latest EP Door, she embraces rich textures that include samples and field recordings to make for a listening experience that is as vast as it is hypnotic. The instrumentation present on the EP's six songs is multi-tiered and filled to the brim with emotion and heart. With its theme of how to reconcile a yearning for both solitude and companionship, the EP dives into personal storytelling that fits today's landscape with immense precision, only heightening the visceral nature it elicits.
"Control" is an intoxicating and expansive listen that swarms the ears with gorgeous synths and the dulcet vocals of Douwstra. Then with a track like "Haircut," the piano offers a stellar break from the heavier electronic soundscapes and instead slows things down, giving listeners a moment of reprieve while the melody wafts around with a gentle presence. Door is an evocative listening experience and one of Luwten's most captivating yet.
:: "Summer" – Francis on My Mind ::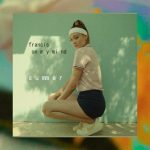 As the action of the U.S. Open intensifies, the sight of Romanian singer Francis on my Mind clad in her old-school tennis outfit in the music video for her new single "Summer" makes for a timely viewing. But even in the absence of any ongoing tennis tournament, this talented 17-year-old would be worthy of our attention. I first discovered that much this past spring– around the time Wimbledon was supposed to take place but didn't– when I was introduced to her song "Never Be The Same" and its colorful, mystifying music video.
Flash forward a few months, and Francis on my Mind still has the right formula down in her music. "Summer" continues to feature her alluring vocals and maintains the presence of producer Yin Creatif, a Bucharest-based electropop artist known for his work with the three-piece band Golan. She's also elected to explore the theme of "unshared or complicated love" on this new single. "'Summer' is about that– how you're waiting for that one to come back to you, and how you are just not ready yet to let go," she explains. "There's an infinite melancholy that summer carries with it, for me." Well-produced, well-sung and thematically rich: Francis on my Mind sure has served us an ace with "Summer."
:: "Loser" – Seul ::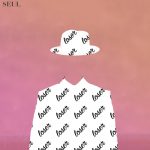 Brooklyn producer, multi-instrumentalist, and singer-songwriter Seul creates funk-fueled slacker indie-pop. His debut single "Loser", connotes Radiohead's "Creep" but with a pop electronic delivery. "Loser" highlights the perils of isolation and how being completely quarantined can lead to self-doubt and depression.
The track is the first off of his upcoming EP filled with songs detailing solitude, nostalgia, and self-reflection. Seul's music seamlessly blends alt-pop, trip-hop, and funk for a vibrant exploration of sound.
:: "Feel" – FLETCHER ::

In the matter of just one year after her hit single, "Undrunk" topped the charts and hit mainstream radio, FLETCHER, has made more than a name for herself. After studying music at New York University and spending some time in Nashville, Tennessee pursuing music full-time, the American singer-songwriter and recording artist has wasted no time during lockdown to create some of her most open and honest music yet. Rediscovering herself through self-expression and songs about and to her ex-lover, her brand new album, The S(ex) Tapes is probably the most vulnerable that the artist has ever painted her self. "Feel," the second of three lead singles of the record, will show you exactly why.
I'll drink this wine like it's medicine for the mind
Onto my tongue, oh, 'cause I still taste your love
All in my bones, head to my toes
Doin' time, tryna heal
Do anything so I don't feel you
Laced with both mystic echoes and acoustic guitars, it's still FLETCHER's captivating voice that drives the story of heartache and pain throughout the track. Co-written with Jenn Decilveo and Caitlyn Smith, FLETCHER is an artist who is able to display her growth through songwriting by being as open and honest as she has ever been. While her run supporting Niall Horan and Lewis Capaldi on the Nice To Meet Ya 2020 World Tour this year has been cancelled, The S(ex) Tapes – a beautiful, nostalgic, escapist album – was created by FLETCHER in its place.
:: "Hooking Up" – Nick Deutsch ::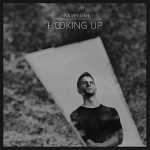 Like the movie Pleasantville, the music video for Nick Deutsch's "Hooking Up" is set in a largely black-and-white world with some splashes of color. Also like in Pleasantville, in which the rose is the first item to ditch its B&W existence, priority here is given to stuff that's red, the color that symbolizes lust and desire. In this case, Deutsch is scrutinizing a very artificial form of lust and desire, commonly known as "hooking up." As he sings in the bridge, "It's quick, it's cool, it's the modern thing to do, but hooking up, it isn't love."
The New York-based musician elaborates on that statement over the course of three-and-a-half minutes, while a thumping piano and bass hammer his words home. It's quite impressive to watch the two red-clad dancers vibing along to that beat in the song's music video, too. The title of his upcoming record, Modern Love, implies that Deutsch has more critiques of contemporary approaches to romance in store for us. Thankfully, "Hooking Up" has already proven that that's something he's able to effectively translate into his music.
:: "Right Way" – Taylor DeBlock ::
Ever try to make things right in a relationship only to have it all fall apart right before your eyes. Pop-R&B artist Taylor DeBlock is all too familiar with feelings of heartbreak and expresses that immense pain with his latest single "Right Way". Highlighting smooth, delicate soundscapes and soulful vocals oozing with raw poignancy, you can feel DeBlock's wistful sorrow with every note.
The Connecticut-born Los Angeles-based singer evokes all kinds of sensations with his emotive slow jams. Discovering a deep love for music at 13, DeBlock honed in on his craft by studying with a vocal coach and eventually also learning music production. It is this incredibly dedicated drive and passion that has led him to be the buzzing artist he is today.
:: "Mal" – Tedadore ::
We had a ton of fun premiering Tedadore's debut single "Cooped Up" earlier this summer, and his sophomore offering is yet another blast of pulsing indie pop euphoria. Buoyant and groovy, "Mal" is an instant and enviable jam that finds the Indiana-born, Nashville-based artist delving a little deeper into himself – sharing a little more of his story through wistful lyrics and tender harmonies.
In the worst way I don't know what to say to you
This is the first time I feel the distance
It's your birthday and all I really wanna do
Is feel ok not knowing your business
Is feel ok just feeling the silence
Not obsessing over the timing
Knowing good things blow with the right wind
Getting used to space when the night ends
"'Mal' is a nostalgic yet upbeat track that balances the paradoxical feelings of longing and well-wishes that come post-breakup," the artist tells Atwood Magazine. "Familiarity is replaced by an awkward desire for normalcy, as I try to find a way to say "happy birthday" that doesn't carry the entire weight of our former relationship. The verses walk through daily interactions with current friends that bring up past memories, while the choruses fully lean into the feeling of wanting it all back – the person, the relationship, the time."
But it all makes me wish that you were still here
I'm holding your seat, cuz maybe you'll be right back
I don't know if I'm awake but baby I think I'm waking
Taking the weight off the waiting
Taking a break without breaking
Melancholy though it may be in nature, "Mal" remains an immersion of effervescent sound. Tedadore has a knack for catchy licks and equally intoxicating sonics that draws us in and holds our attention from start to finish. Keep a close eye (and ear) on this one; he's going places.
:: "Heaven Down Here" – Mickey Guyton ::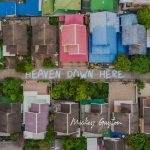 With a voice that both critics and fans have said echoes the spirit of Whitney Houston, LeAnn Rimes, there is still no other artist like Mickey Guyton. With years of music experience and songwriting credit under her belt, the singer-songwriter recently saw a spark in attention when she independently released her song "Black Like Me" on Instagram in the wake of the Black Lives Matter movement. The artist garnered the attention of both country fans and creatives across the platform as her song went viral. Through working based in Nashville, TN, Guyton's faced many roadblocks in her musical career, but never once gave up or walked out on writing her story honestly into her music and the country genre that she loved and inspired her so much.
If you got a little love
Left in your back pocket
Rain it down like pennies in this
Wishing well of tears
"Country music is three chords and the truth," she says. "So, this is my truth." The artist's brand new EP, Bridges, features the track "Heaven Down Here," an honest and pleading song of searching for a better time. Guyton revealed that Bridges is a look into her emotional journey – some stories she's been wanting to write about for years and some born out of the events of 2020, but either way, the record is an honest look into the artist's life, and it's time she got recognition for her sound, her songs, and her story.
— — — —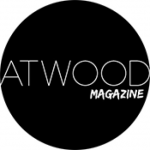 :: Weekly Roundup ::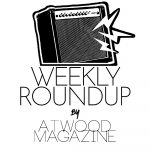 ---
:: This Week's Features ::