Every Friday, Atwood Magazine's staff share what they've been listening to that week – a song, an album, an artist – whatever's been having an impact on them, in the moment.
This week's weekly roundup features music by Margot Polo, Habitantes, Of Monsters and Men, Le Couleur, Wax Owls, Jfarrari, Kelsea Ballerini, Leonardo Varella, Summer Salt, Imogen Mahdavi, Shuhandz, Young Summer, Peter Broderick, Diane Birch, Yo La Tengo, Coco & Clair Clair, and Young Culture!
— — — —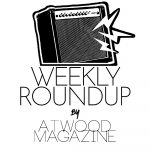 — —
:: "This Old Thing" – Margot Polo ::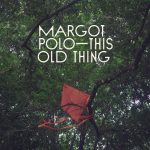 Stirringly intimate, ambient, and tender, Margot Polo's 2020 return single evokes a sentimental, muted air of nostalgia within the heart. It's a wistful, introspective track full of life and sweet energy tinged with poignance – a wondrous, inviting soundtrack to the world's current transition from a hot summer into cooler autumnal days. An effervescent, alluring melancholy, "This Old Thing" is a bittersweet song we'll be spinning on repeat for months to come.
The solo project of San Luis Obispo, California-based David Provenzano (Fialta and Sherwood), Margot Polo debuted in 2017 with an unadulterated burst of sun-drenched indie pop. The past few years have seen Provenzano's project stretch its reach far and wide, racking up hundreds of thousands of streams and giving all a reason to shake, rattle, and roll: 2019's EP Oohyeahyeah encapsulates this sweeter sounding sunny indulgence, with tracks like "The Feeling," "Let's Get Out" and "Someone New" capturing Provenzano's love of the eclectic, the pop, and the bold. Simply put, it's nineteen minutes of electric, charged fun.
Stay with your friends, we will make it up sometime
When the day breaks in our eyes
Cold is the air when you say you've met someone
And the life seeps from my mind
Considering the sleek shine of that under-a-year-old release, "This Old Thing" is without a doubt a big surprise from Margot Polo. It's hauntingly dark and brooding like Death Cab for Cutie and American Football – a feverishly raw unveiling of vulnerability as the artist attempts to revive that which is gone and retain that which is lost. "Crashing into a new lover, stay with me, we can recover," he sings solemnly, his voice aching through a heavy-hearted chorus. "All that we really need, we gotta believe that this old thing can fly."
Tell me, what's left of us?
You gotta believe that we can still see this
Through a small speck in time
I promise I'll find a way back into us
Crashing into a new lover
Stay with me, we can recover
All that we really need
We gotta believe that this old thing can fly
"'This Old Thing' is about resurrection, trying in the midst of loss to save something precious: a relationship, a dream, or faith," Margot Polo tells Atwood Magazine. "For me, it's also about a return to my more emotional songwriting roots. A decade ago, I fell completely in love with pop music and writing slick, upbeat songs. I felt the need to provide a fun escape from the heaviness of life. But in the process, I shied away from being more open and genuine and from expressing uncomfortable feelings or pain. Recently, I've been feeling more reflective and have reconnected with the emotional side of myself as an artist. I had been writing a lot 'in the box', but songwriting is a totally different experience when it's just me and my guitar. I almost forgot what it was like to try to make a song sound gentle and beautiful, or express a distilled feeling I've been experiencing. "This Old Thing" is my first attempt in a long time to do that. I guess a part of me is still just that earnest, emo kid from the Bay Area listening to Death Cab and The Album Leaf, playing in bands with my friends, and learning to cope with being a human. I don't know if this will be a one off, or a new chapter in my writing life. But for me, all of this is a part of the same continuum: music is, and has always been, about friendship, love, and connection."
"Admittedly, this is a bit of a shift for me stylistically, as my previous songs have been much more pop-influenced. But with all the events of 2020, I've been feeling reflective," the artist adds.
"This Old Thing" could not have come at a more appropriate time. The song dwells in the painful depths of loss, and we don't need to know what that loss is to feel its impact. The weight hangs heavily for all of us this year, and it's healthy to recognize that we are not okay – that we are all suffering in different ways. Perhaps we can take something out of this historic, painful period in our individual and collective human history; in order to get there, we'll have to do plenty of soul-searching or reflection, and "This Old Thing" is the perfect vessel to facilitate that singular, intimate experience.
:: "Antes de Partir" – Habitantes ::
An immersive indie rock jam, Habitantes' latest single arrives with warm wily guitars and achingly sweet harmonies. "Antes de Partir" translates to "before leaving," and finds the Guadalajara, México-based post-pop band of Alexa Cisneros, Fidel Chavarría, Ricardo Magaña, and Manolo Pandro adopting an intimate and acoustic sound as they wear their hearts on their sleeve.
Siempre antes de partir
Siempre fue descubrir
Algo nuevo en mi
Algo nuevo en ti
Y aunque no estés aquí
Siempre estás en mi
No te puedes ir
No puedes dejarme así
No puedo dejarte
Vulnerable vocals full of love and intimate longing ask an unnamed subject to stay: To stick around longer, but on a deeper level, to be there. "No te vayas de aquí, no te vayas más de mi," sings vocalist Alexa Cisneros. "Don't leave here. Don't leave me anymore." She lets her words do the talking for her, adopting a poignant lilt that melts atop her bandmates' soft guitar work. The result is tender and raw – which is exactly how Habitantes would prefer it. While much of Habitantes' work leans on harder rock music, "Antes de Partir" is a stripped-down oasis of sound and emotion.
:: "Visitor" – Of Monsters and Men ::
Dimitra Gurduiala, Milan, Italy
A year after releasing their third album Fever Dream, Of Monsters and Men are back at it again with their new single "Visitor." One could compare the track to old friends holding a surprise get-together; it's unexpected, but you instantly feel at home. In much the same way, "Visitor" definitely doesn't have the Icelandic quintet's usual sound, but it doesn't stray too far from it either. Maybe it's due to the song's energy, or maybe it's Nanna's and Raggi's balmy voices; either way, even from the opening notes it's impossible not to recognise who we're dealing with.
Let's not make this complicated, I know you
Last night I had the strangest dream that you knew me too
Sudden changes are the worst, and "Visitor" does a good job of telling us just that. The song illustrates the ambiguous feelings that come up when you're in a volatile situation: you feel disoriented and lose all points of reference. Certainties crumble, you dissociate yourself from reality, and you desperately search for something to cling to. That's when all of us become, in some small way, "Visitor."
:: "Désert" – Le Couleur ::
One the one hand, yes. On the other hand, goddamn it. Yes, Concorde from Le Couleur is the best Francophone music I have heard all year. My apologies to Klo Pelgag. But goddamn it, now I need to completely redo my Québécois playlist, or install a new one – a Vol. II, as it were. Nearly every track on this record is worth a listen. Many constitute a bop and those that do not ooze with slow jam succulence or rip with new wave psychedelia. Particular highlights are on the second half of the record, de "L'aube du 3eme soleil" jusqu'à "Oiseaux sauvages." It's just a perfect, candied record ripe for Jay Som, Ariel Pink and Tennis fans alike.
:: "Set It Free"- Wax Owls ::
Rising indie/alt collective Wax Owls reveal their debut single "Set It Free." This Lumineers-esque offering soars with captivating melodies, soft acoustic guitars and deep vocal tone. The track was written when singer Gerry Hirschfeld was at the height of his depression while living in Chicago. The song narrates a strong yearning to return to the West Coast. Listeners can really connect with the tune's sorrowful yet also hopeful message.
Wax Owls sound fuses stunning harmonies with driving indie rock arrangements. Vocalist Hirschfeld is no stranger to the industry. He has previously worked with some major names like Willie Nelson, Kris Kristofferson and Howie D. Through their highly insightful storytelling, you are instantly sucked into this emotive release.
:: "Timeline" – Jfarrari ::
JFarrari's "Timeline" is the first release from a new California-based musician, but is still incredibly intriguing. The song, feeling reminiscent of early-aughts synth rockers like The Strokes or The Killers, opens with a slight modern surf-esque instrumental. However, once JFarrari's vocals come in, it places both him and the song on par with Is This It? era Julian Casablancas. "Then we go, down the line / Through the sands of time," he sings on "Timeline," drawing the first lyric out, before speeding up the rest of the chorus' continuation and removing any possible expectations listeners had going into the track.
:: ballerini – Kelsea Ballerini ::
Emily Algar, Charlbury, Oxfordshire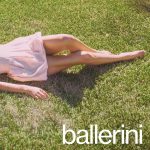 I was aware of Kelsea Ballerini but mainly in the side-view mirror sort of way, she wasn't on my list. Then lockdown happened, then Black Lives Matter happened, and a friend, who is also a singer in Nashville, was talking about "who" from the country music scene had actually said something about BLM and the current political state in the United States and Ballerini's name kept coming up again and again. Politics and music have always gone together in my mind, so I sought out Ballerini's recent releases and fell, unexpectedly, head over heels in love with the second part of Ballerini's two-part album ballerini.
It is softer but at the same time rawer than kelsea, the poppier, slicker, sister to ballerini. It is not merely the "acoustic version" to the first album but a complete reimagining of the songs. "club" becomes a slow melancholy ballad to not wanting to stay out all night, "And say stuff they don't mean/ And get drunk and get cheap". "The other girl" is beautiful in it's complexities of being with someone who isn't only yours. "Bragger" is another highlight and so, so much better than the original that appears on kelsea, it has a swagger and a danger to it, which is very much the country music I can get behind. However, the two standout songs from the album are "love me like a girl" and "the way i used to"; both are not what they immediately seem and both are honest – "Does somebody love you/ In the way I do/ I mean, the way I used to?"
:: "Pocket Full of Change" – Leonardo Varella ::
The thrills of getting by around town with little to no money at hand have often made for engaging narratives– be it "riding around the train with no dough" or hitting up a thrift shop with "only $20 in my pocket." Contributing to that trend is Leo Varella, whose latest song details how he manages to stay above water by means of "a pocketful of change, change, change…." It's all a metaphor for larger things, as he explains: "Pocket Full of Change is a lighthearted laugh towards the tragedies of day-to-day life. Even when everything goes wrong, it's better to laugh than to cry… [It's] an ode to laughing at your own misery and finding a way to be better and change through rough waters."
Varella is originally from Brazil, but has been in the U.S. for quite some time now and studied at the Berklee College of Music, where he performed as a guitarist for the student group Miss Cactus & the Desert– here, you can see them proving their powers through an on-campus performance in 2017. Varella's longtime dedication to his craft comes across splendidly in "Pocket Full of Change," which fuses strings and drums to pleasant effects (Brazillian musicians sure have a knack for that) while also throwing in a nice electric guitar riff for good measures. As for the difficulties of everyday life, Varella's message on this track is both simple and refreshing: "It's whatever. Don't stress." Words of wisdom indeed!
:: "Little Legs" – Summer Salt ::
Tropical infused indie pop duo Summer Salt are back with a sparkling pop single entitled "Little Legs." The new track is an anthem of self-acceptance and talks about how strength is an emotional trait that we all are capable of achieving. Featuring layered warm vocals, Jazz infused guitars and laid back beats, "Little Legs" has us all grasping for the last bit of summer.
The Austin based band burst onto the scene in 2012 with their Beach Boys infused Bossa Nova sound and have been making waves since. "Little Legs" is off of their just released four track EP Avenue G.
:: "Some Things Are Best Over Said" – Imogen Mahdavi ::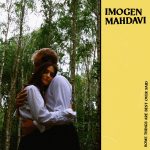 Imogen Mahdavi returns with her beautiful country-tinged track "Some Things Are Best Over Said."
The poignant song speaks about being more open and honest when it comes to your emotions with both lovers and friends. Thought-provoking in both lyrics and sound, Mahdavi has created a truly compelling release which cleverly blends modern Lana Del Rey-esque melodies with traditional country instrumentation.
The London-based artist delivers the celestial track with her instantly recognizable vocals floating elegantly atop shimmering soundscapes. Dreamy and pensive, "Some Things Are Best Oversaid" is going to be your new playlist addition for those long and lazy weekend road trips.
:: "Tell Me" – Shuhandz (Good Lee remix) ::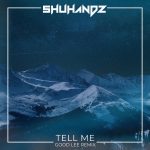 Released late last year, Shuhandz's "Tell Me," alongside High Flown and Koresma, became one of the producer's most successful tracks to date, landing major editorial support from Spotify and Apple Music, while surpassing over 500k collective streams across digital platforms. Shuhandz burst into the scene back in 2018 after his debut EP Apex, while having performed next the likes of Tchami, Hayden James, Alison Wonderland, Wax Motif, and Rufus Du Sol.
Now, the LA-based producer has enlisted Austrian talent Good Lee for an official remix of the single, who just released his third album via Loci Records. Good Lee is known for his intricate productions and stunning melodies, and this remix is no different. Over the course of almost 4 minutes, he creates an amazing piece of ambient electronica, laced with guitar melodies and heavenly atmospheres.
:: "If the World Falls to Pieces" – Young Summer  ::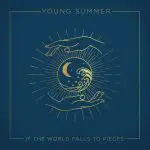 A gentle and soft-spoken piano ballad may not be the type of music you would readily expect from a singer billed as a "Nashville-via-DC artist"— some rollicking bluegrass or go-go might be more in line with that description. But as long as you can overcome that initial hurdle, you will find plenty to appreciate in the mature songwriting on display in the latest release by Young Summer. Born Bobbie Allen, the singer emerged in 2013 with her debut single and EP, both entitled "Fever Dream," and has continuously released music over the ensuing seven years. But in her mind, her first release of 2020 represents her new peak.
"'If The World Falls To Pieces'" is maybe my favorite song I've ever written," she exclaims. "It's a song that I did not want, in any way, to sound defeatist, but I did want it to articulate exactly how the last four years have felt– that every day, the world's end feels like it's burning a mile from our front doors and is fast approaching." The song ultimately conveys feelings of encouragement, however; Young Summer promises that, even if the proposition in the title comes true, "at least I'll be with you"– a romantic partner, a beloved family member, or whoever it may be. It's always important to "focus on what is left instead of what is gone."
:: "LAST DANCE!" – JPEGMAFIA ::
Adam Davidson, London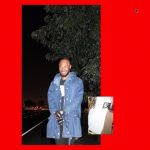 JPEGMAFIA is a creative force above many of his peers, with the enviable position of being a cult underground hero who's also just bubbling under the surface. "LAST DANCE!" has all the airy ambience and no-hook strategy that comes with the territory for lo-fi, experimental hip-hop, but JPEG's heavily autotuned vocal also gives this tune a commercial edge. It's kinda like if Drake broke into Earl Sweatshirt's beats vault and went a bit crazy.
LAST DANCE! is a steady stream of noise, levelled out to back up JPEG's inimitable lyrical style. It comes at the conclusion of a prolific period for JPEGMAFIA, who announced this fact with characteristic glibness on Twitter shortly after its release onto Youtube. LAST DANCE! is his 8th standalone single this year, and arguably the best. One of the east coast's newest kings isn't settling down for anyone, and his commitment to the grind is unquestionable.
:: Blackberry – Peter Broderick ::
Diego Morales, Mexico City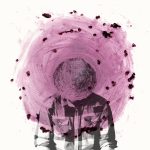 If Peter Broderick's Blackberry (Erased Tapes, 2020) was a children's book, it wouldn't just be a beautiful one, it would belong to The Little Prince category of magical works that acquire new meanings and reveal new truths when you re-read them as a teenager or adult. There's a reason for drawing this parallel. Songs like "Stop and Listen" or "Wild Food" contain a mix of good-hearted humour and playful melodies that feels directed to a young audience at times. There's something truly refreshing about hearing an artist leave behind all pretensions of appearing cool or interesting and sing verses with the vulnerable energy of someone trying to make a child laugh.
The album finds balance when it echoes the traditional spirit of old English folk songs. A subtle melancholic ache can be heard in tracks like "The Niece" or the astonishing "Let It Go", which brilliantly captures the search for connection in today's world. Peter Broderick is an accomplished multi-instrumentalist. His past two albums were full of soft pianos, experimental textures and atmospheric violins, with barely any vocals in them. Here, however, the main driving force is Broderick's witty and honest storytelling. Sure, there's groovy hooks, catchy tunes and epic arrangements, but the most remarkable thing of all is how he manages to grab and keep your attention solely with his words… and there's a nine minute love song to prove it.
:: "Jukebox Johnny" – Diane Birch ::
Jordan Catagnus, Collegeville, PA
Diane Birch is an artist with an affinity for blending an array of vintage sounds with fresh, modern production. Breaking onto the scene in 2009 with her debut album Bible Belt (released through S-Curve Records), Birch has been a perennial dark horse in the music industry for more than a decade, captivating a die-hard fanbase along the way while remaining steadfast in her devotion to the music she loves to play.  I first discovered her music on Live From Daryl's House, a popular YouTube program hosted by Daryl Hall (of Hall and Oates) where, each episode, he and his stable of veteran players jam with a different artist or band (often launching careers in the process), and was immediately hooked on her jazzy, saccharine blue-eyed soul sound of yesteryear.
Her newest single, "Jukebox Johnny," released September 4th on her own label Hymnpatia (taken from a track on her 2016 EP Nous "Hymn for Hypatia") sounds like it was ripped directly out of a mid-'70's Laurel Canyon jam-session with Bob Dylan, Joni Mitchell and The Byrds, mixed with the supremely-feminine vagabond sentiments of classic Rickie Lee Jones story songs.  Blue-eyed soul has never sounded so crisp in the modern era; this is no imitation, but rather an artist fusing the scope of her most profound influences into a sound and a space that's all her own.  A veneer of emboldened production makes the song accessible for a modern audience, though it's this nod to nostalgia through aching, image-heavy lyrics suggesting late-night tumult and cool, comfortable FM radio-esque soft rock that earns this track a place in your parent's old record collection and your newest Spotify playlist.
:: "Wasn't Born to Follow"- Yo La Tengo ::
In their 30+ years as a band, among countless incredible records, Yo La Tengo have built quite the expansive repertoire of cover songs and "Wasn't Born to Follow" is among their most recent additions. As part of a new EP the group is working on, a project that will consist of five covers and one new original, the group covered "Wasn't Born To Follow" by The Byrds. For the most part, Yo La Tengo provides a fairly faithful recreation to the original. The cover, like the original, is twangy and upbeat with simple harmonies and a guitar solo that is scratchy and kind of amelodic, which are all things Yo La Tengo does well any way. Though it's only a cover, any Yo La Tengo is still good Yo La Tengo.
:: "Wishy Washy" – Coco & Clair Clair ::
Sophie Prettyman-Beauchamp, Long Beach, California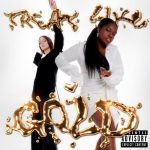 Atlanta bedroom pop duo Coco & Clair Clair keep it fresh and clean in their new music video for "Wishy Washy," the opening track off of their April EP Treat Like Gold. Clad in aughts-inspired ensembles complete with oversized shades, the best friends pose and recreate Tik Tok dances to a breezy, 8-bit beat in front of a laundromat. Their Gen Z sensibilities are at their finest as Coco humorously raps "You're not my father, Maury" and "He my dog, Iggy Pop." Complemented by Clair Clair's breathy cooing on the chorus, "Wishy Washy" is equal parts silly and infectiously catchy—in other words, it's a bop.
Coco and Clair Clair approach glam with a lo-fi, self-aware sense of humor drenched in nostalgia. They groove for the camcorder in a DIY dream world overlain with pixelated raindrops, carrying themselves with an air of false pretension. Their chemistry is effortless in an inside-joke type of way, without the exclusivity. Flipping clichés with a wink and a nod to '00s pop conventions, "Wishy Washy" is e-girl satire at its finest.
:: "Better Off As Friends" – Young Culture ::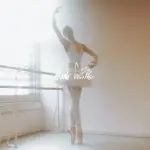 It's once in a blue moon that a new, fresh, organic band will come out on the punk scene and remind me of how aggressive guitars, hard drums, and lyrics that rip your heart out made me love punk music in the first place. Young Culture's "Better Off As Friends" is the blue moon. With Alex Magnan on vocals, Gabe Pietrafesa, and Troy Burchett on guitars, the three-piece alternative rock band from New York takes the feeling of missing the time you once had with someone and turned it into a song that perfectly dances between rock music and classy pop-punk.
But you got up and left for the Summer
When you came back it wasn't the same
It felt different under the covers
Now our story's living in vain
Drawing their influences from pop, hip-hop, alternative rock, and even country. "Better Off As Friends " is the perfect representation of how the band distinguishes themselves from others on the scene, their sonic execution, and light-hearted melodies elevating their electric and addicting sound, as their lyrics contradict the sadness of their song stories. Young Culture's music mission to help their listeners feel okay and comfortable with leaving their youth behind. "Better Off As Friends" is a solid, hardcore, and intriguing song of letting go. Mission accomplished.
— — — —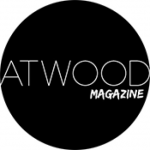 :: Weekly Roundup ::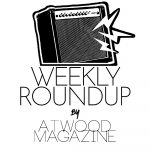 ---
:: This Week's Features ::
---