Every Friday, Atwood Magazine's staff share what they've been listening to that week – a song, an album, an artist – whatever's been having an impact on them, in the moment.
This week's weekly roundup features music by Pantayo, Tricot, Elthia, The Budos Band, Aimée Steven, Cristóvam, Lera Lynn, Georgia Black, Rebecca Perl, and Samantha Margret!
— — — —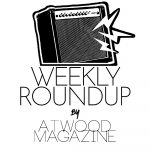 — —
:: "V V V (They Lie)" – Pantayo ::
Pantayo are an all-women five piece based in Toronto who blend kulintang percussion with synths and smoothly harmonized vocals. All the members have Filipino heritage and the gongs that are central to the music (self titled album released last May) are drawn from cultural traditions, integrated with a myriad of lo-fi touches such as R&B and (in the case of "Kaingin") 80s' Europop. "V V V (They Lie)" is accessible and energized, the synths pulsing and the chant-like singing pacing into the ears. The percussion is less distinctive in this song but it sucks you into all the variety that Pantayo offers.

Speaking about the making of it back in April when it was released, the band stated "We were having bubble tea at that time and the song just came together intuitively. The composition of the song was a lot like a cup of bubble tea. We added 2 cups of blended percussion as the base, then some analog synth tapioca pearls to keep the texture interesting and fun, and finally topped it off with a few tablespoons of fresh tropical vocal fruits for some added sweetness." It's an analogy that fits with the rest of the album, feeling both meticulously and spontaneously arranged.




:: Long In The Tooth – The Budos Band ::
The Budos Band are now the elder statesmen of Daptone Records since the passing of Sharon Jones and Charles Bradley. I assume that they know it; Long in the Tooth plays the traditional Afrobeat and Ethio-Jazz with salt and vinegar. There's even some doom flavour in the mix as the horns play to their last and, for added measure, the packaging's all dressed in black and white. Overall, it headlines the tightest record from The Budos Band ever, bearing with distinction the "all killer no filler" ribbon. An absolute ace of an album that will repeat play with impunity.




:: "I Love You But You Make Me Cry" – Elthia ::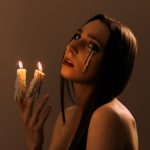 Elthia's deeply emotive music exudes a captivating honesty that draws listeners in. Her current single "I love you but you make me cry" is no different. The song shimmers with silky, soft vocals and glittering soundscapes, creating a genuinely hypnotic release. The beguiling track details a toxic obsession with picking up the shattered fragments of a relationship and the deep pain that causes.

The Los Angeles based singer-songwriter is a true original with her soulful, quirky sound and beautifully expressive lyrics. Diving into new territory, Elthia's venture into the indie-pop world is definitely a place where she thrives. Her aim with her offerings is to allow listeners to let their innermost feelings surface and maybe even have a good cry.




:: "Warp" – Tricot ::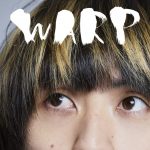 Warp" sees Japanese 4-piece Tricot continuing to do what they do best. At just shy of three-and-a-half minutes, this song is a strong combo of tight bass and drum grooves, slinking, rhythmic, and shred guitar parts, and (as always) killer vocal harmonies. From start to finish the band channels a bouncy and upbeat energy that is all things danceable and catchy, which, in typical Tricot fashion, complements the group's intricate and more complex arrangements. "Warp" just further exemplifies Tricot's penchant for combining the intricate and complex with the catchy and upbeat.




:: "Let Me Tell You Something" – Lera Lynn ::
Emily Algar, Charlbury, Oxfordshire, United Kingdom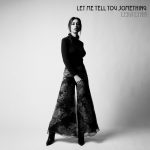 This song feels uncomfortably timely given that the UK government has recently told all those working in the arts to "go and get a proper job" (I paraphrase, of course). "Let Me Tell You Something" is the age-old story of being given advice you never asked for, let alone want. Lynn wryly sings, 'I'll tell you something kid, you're certainly ambitious/ But if I was you I'd get a useful job in maybe business/ Cause what you feel don't matter, everybody's got something to say but/ Nobody's got the time to listen to it anyway'. This could be just as much your inner thoughts as it could be a mansplainer you meet in the queue at the shops giving you career advice.

Sonically, "Let Me Tell You Something" is a blend of Lynn's 2014 album The Avenues and her 2016 experiment into darker, bleaker territory, Resistor. With its bluesy opening, Lynn's signature sensual yet tough vocals and a sparkling mellotron keyboard, the song continues in the vein that her previous albums started; a creation of a soundscape that is purely Lera Lynn. By the time you get to the chorus, the vocals become distorted and soar over the percussion. This push/pull dynamic continues throughout; at times it feels like Lynn is scratching to break through this straitjacket of 'conformity' that's being thrust upon her.




:: "Today" – Aimée Steven ::
Bringing along various 80s and indie influences, Aimée Steven shares her latest alternative gem "Today." The Liverpudlian singer-songwriter has remained exceptionally active this year, embracing her time under lockdown to write a plethora of new singles that will be coming out to the world very soon. Before quarantines were enforced, Aimée Steven had already begun the journey to becoming a household name in her local scene, garnering support from BBC 6 Music, Radio X and across the BBC Introducing network. With "Today," the talented artist follows up singles "Darling" and "Hell Is A Teenage Girl," all released under Jacaranda Records, with a stunning piece of indie-rock, drenched in reverb and driven by huge drums and playful melodies, fully complete with Aimée Steven's lively vocal performance.

"I wrote "Today" thinking about how completely and utterly fragile our time is in this world and how important it is that we share that time with people we love," Aimée reveals. "It came pretty easy once I had that emotion to draw upon, I thought of a number of people in my life whilst writing and once the verses were nailed down the chorus rushed out of me. ''Today'', now, the present… because tomorrow and yesterday don't really exist."




:: "Setting Sun" – Cristóvam ::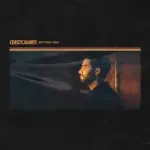 Portuguese singer/songwriter Cristóvam turns our eyes green with envy in the stunning new visuals for his latest song "Setting Sun." During a time when most of us are forbidden to travel, we can only dream of what it's like to dip our toes in the warm ocean surrounding the Azores Islands, but listening to Cristóvam allows us to get a little closer.

"Setting Sun" is a remarkable display of Cristóvam's love for blending poetic singer/songwriter themes with invigorating indie folk melodies. The result is a heartwarming track, bringing to mind the likes of Angus & Julia Stone. The story behind "Setting Sun" is also something that we can all find comfort in – an uplifting message of being able to get through the darkest of times, as long as you keep your loved ones close.




:: "Blame You" – Rebecca Perl ::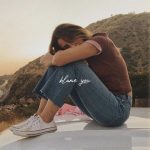 Singer-songwriter Rebecca Perl's intimate single "Blame You" hits you hard with its heart-wrenching and vulnerable pain. Her warm and gentle arrangements make for a sad and soothing track. The stunning song details how it is easier to get over a breakup when you feel there is someone to blame. The visuals that accompany display a serene setting of the beach at sunset providing viewers with the ideal tranquil experience.

Inspired by the likes of Julia Michaels and Maggie Rogers, her mesmerizing music fuses catchy pop and striking folk. Perl's offerings shine with cinematic elegance and pull tightly at your heart. Opening for musical greats such as Olivia Newton John and Gavin Degraw, this artist on the rise is making her splash in the music scene.




:: "Feminist gf" – Samantha Margret ::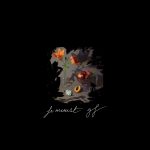 Unproductive calls can lead to many catchy pop hits- just ask Taylor Swift, Charli XCX, Lady Gaga and a plethora of others- and keeping that trend going strong is San Francisco singer Samantha Margret. Her latest single, "Feminist gf," was inspired by a Zoom call with a guy who initially claimed to be a feminist, then proved to be further and further from that description as their talk went on. "After the call, I was mad at him; I was mad at myself," Margret explains. "Sometimes it cuts deeper when that kind of patriarchal hurt comes from someone you think is on your team."

Needless to say, music has long been a great platform for women to get back at fraudulent males. In this case, Margret shows no mercy to the man who deceived her so fiendishly with his pseudo-feminism. "When the future comes calling, I hope you fall into line," she vows, in a soft and high-pitched voice that complements the moody, drum-heavy beat concocted by the team at Infrasonic Sound. While there's objectively a bit of venom on display here, "Feminist gf" is ultimately quite a likeable track, and it provides reason to hope that the seven tracks currently available on Margret's SoundCloud page will gain a little more company in the near future.




:: "Invisible Enemy" – Georgia Black ::
Georgia Black delivers blues soul at its best in her new single "Invisible Enemy." Hailing from North London, it is clear that Black soaks up the rich culture around her to create a sound which resonates with deep, vivid tones and impressive musicality. "Invisible Enemy" shows off the singer's soulful, husky vocals and her love for Jazz-tinged blues music, emitting a dramatic and empowering feeling, which will shoot shivers down your spine.

Black wrote the song during lockdown, when she was inspired by everyone around her all coming together for the greater good. Being bound to stay at home for months on end isn't an easy thing to do and the songwriter wants to let us know that our efforts don't go unnoticed. So if you're finding these times all a bit too much, then listen to "Invisible Enemy" and be reminded about the importance of what we're doing.





— — — —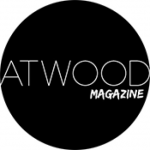 :: Weekly Roundup ::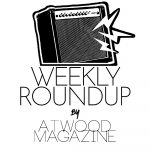 ---
:: This Week's Features ::
---