Lyndsey Gunnulfsen of PVRIS gives the tell-all on the current musical climate, how queerness shapes her creativity, and the eternality of 'EVERGREEN' in conversation with Atwood Magazine.
Stream: 'EVERGREEN' – PVRIS
---
Merriam-Webster defines the word "evergreen" as "having foliage that remains green and functional through more than one growing season." It's otherwise used as a lofty synonym for "timeless," more often than not referring to the "retaining [of] freshness or interest," or "universally and continually relevant."
For PVRIS frontwoman Lyndsey Gunnulfsen, "evergreen" is more than just another word for "timeless," and it's more than just the name of her latest record.
EVERGREEN is the antithesis of the time we live in – a time of commercialization, creative bastardization, spiritless trend cycles, and faux human connection. Where virality and artistic impermanence command social culture, PVRIS' fourth studio album symbolizes everything the modern world is, and everything that it fails to be.
Released July 14th, 2023 via Hopeless Records, PVRIS' fourth studio album EVERGREEN speaks on artistry and agency in a world of instant gratification, materialism, and depersonalization. Twisting, tearing, and transcending the boundaries of genre, PVRIS ventures into unfamiliar sonic and thematic territory, reinventing its musical identity and reinforcing its personal legacy. With the juxtaposition of internal and external dread, EVERGREEN discusses weakening interpersonal connections and the state of humanity in a post-pandemic world through soaring alt-pop and gritty electronica.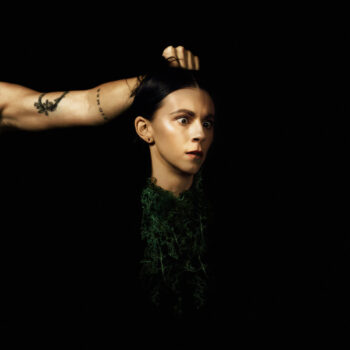 This presents a big set of questions: What does it mean to be a creative? What even makes something (or someone) "creative?" What is creativity's purpose?
"The biggest thing, especially if you're making art and connecting with people, is your intention with art," Gunnulfsen shares. "It's vulnerability and openness. Speaking and finding your truth is something that I think we're always discovering, and we find it more every step of the way. That's never a destination that you land at, it's a process."
"We're human beings who want to consume art, and we want stuff that's real. We want stuff that comes from the human experience. I would like to hope that that element of the human being is always going to be necessary for art."
---
When you're living in the 2020s, the online world is ubiquitous, and consequently, unavoidable. Through months of digital solitude, self-reflection, and exploration, Gunnulfsen found herself relishing in the present and rediscovering simple pleasures of the offline – thus was born the defiant, visceral, and feverish bombast of EVERGREEN.
"[EVERGREEN] was done over the last three years," PVRIS says.
"It's a lot of different periods to be processing," she reveals. "This was definitely a longer process and a longer period of just living life – seeing what kind of art comes about when you are living."
In conversation with Atwood Magazine, Gunnulfsen makes it clear that EVERGREEN lives up to more than just its name.
Divulging her fears, artistic identity, and thoughts on where the world is headed, PVRIS dives headfirst into the lessons she's learned, the person she's become, and the values she developed through the making of EVERGREEN.
— —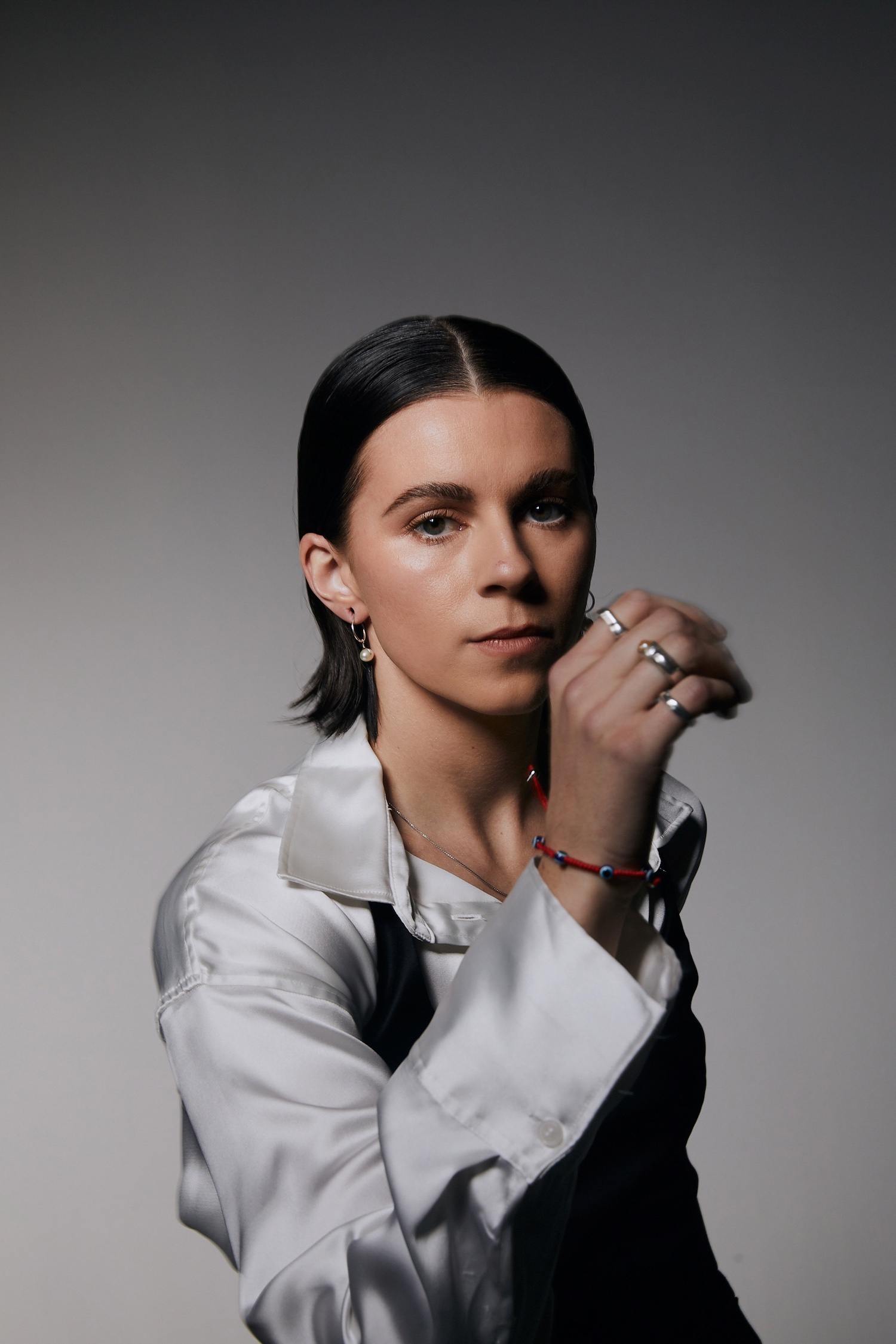 A CONVERSATION WITH PVRIS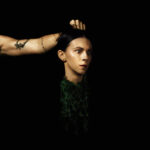 ATWOOD MAGAZINE: WHAT MADE YOU DECIDE ON "EVERGREEN" AS THE LEAD SINGLE AND THE NAME FOR THE RECORD?
Lyndsey Gunnulfsen: I think it just encompassed the sentiment of what I was feeling while making this album, which is, "We're living in a time and place that is very vapid, very much gratification based." Youth culture's glorified, age is really glorified. It's looking at and contemplating what we put our attention on, what we choose to not put our attention on, what we value, and what we don't. It's a testament to longevity and sustainability, all aspects of that word.
WAS IT ALWAYS GOING TO BE THE TITLE TRACK, OR WAS FINDING THE NAME AND THE SONG TO REPRESENT THE ALBUM SOMETHING YOU FIGURED OUT AS YOU WENT ALONG?
Lyndsey Gunnulfsen: It came together about halfway through. It was the first song I wrote for the album kind of unknowingly. As far as the messages and lyrical content, it kind of felt like something that was the overarching energy and thought process for the rest of the album that naturally fit. The meaning of EVERGREEN, to me, is to stand the test of time. It's something that has longevity and something that is timeless, remaining pure and fresh. It's also obviously a type of tree, a certain type of nature that I really love. There's kind of a double meaning.
WOULD YOU SAY THE SONGWRITING AND PRODUCTION OF THAT SONG CAME TOGETHER EASIER THAN OTHERS?
Lyndsey Gunnulfsen: I wouldn't say that. I think all of them came out pretty easily and flowed very naturally, but this one was one that I started the production and writing of alone. I think that energy was truly captured there. That was the most potent feeling. It didn't feel filtered out by another producer or other collaborators on the songwriting.
I THINK WE CAN SAY THAT THIS IS THE MOST AESTHETICALLY ADVENTUROUS YOU'VE BEEN TO DATE. A LOT OF LONG-TIME FANS PROBABLY ASSOCIATE YOU WITH THE MONOCHROME, BLACK-AND-WHITE THEMES BECAUSE OF THE FIRST THREE RECORDS, BUT YOU KIND OF DID THE OPPOSITE WITH THIS ALBUM. IT'S SO COOL HOW PVRIS' SOUND HAS CHANGED OVER THE YEARS AND HOW THE VISUALS HAVE EVOLVED. TELL ME A LITTLE BIT MORE ABOUT THE DECISION TO SWITCH UP THE AESTHETIC AND ADD ALL THE GREENERY, BESIDES JUST STICKING TO THE NAME OF THE RECORD.
Lyndsey Gunnulfsen: Thank you for saying that! It just came naturally, I think. I don't know. It's never a fully intentional decision to make things non-monochrome, but it just felt pretty natural. I kept finding myself going out into nature a lot more, especially where I grew up in Massachusetts, which is really lush and green in spring and summer. I was really focused on that, and that was an energy that I really loved to be around. It was calming me down a lot too. It definitely felt like an escape, especially from the hard times of the last few years. Going into that greenery was a really big escape, not just from how the world felt, but also from what it feels like to be online. That's where the juxtaposition between the greenery and stark, plain white void type of setting for "ANIMAL" and "GODDESS" comes from. "LOVE IS A…" also had that greenery. There's more coming that also has that!'
ON MOVING FROM MONOCHROME TO EXPERIMENTING WITH GREEN AND COLOUR, I WANTED TO ASK YOU ABOUT SOME OF YOUR EXPERIENCES AS A QUEER ARTIST. WHAT HAVE YOU LEARNED ABOUT YOURSELF, YOUR WORK, OR JUST ANYTHING IN GENERAL OVER THE YEARS CREATING MUSIC AS SOMEONE WHO IS QUEER?
Lyndsey Gunnulfsen: This kind of goes hand in hand with being clear and showing up authentically to speak your truth. But, I think this also can stand for people who don't identify as queer. The biggest thing, especially if you're making art and connecting with people, is your intention with art. It's vulnerability and openness. Speaking and finding your truth is something that I think we're always discovering, and we find it more every step of the way. That's never a destination that you land at, it's a process. If you're committed to that process, that's the ultimate thing you can do as an artist and a queer person.
DO YOU THINK THERE'S A CERTAIN PRESSURE TO WRITE ABOUT YOUR EXPERIENCES IN A WAY THAT KIND OF FITS THE MOLD OF A QUEER ROLE MODEL?
Lyndsey Gunnulfsen: Yes and no. I think I used to feel that pressure a lot. Coming from the scene that PVRIS came up in, there weren't really any out queer women, at least that we were aware of. I'm sure there were plenty. It was just about me seeing what I resonated with and what I was aware of. It did feel like there was a pressure, not necessarily one to cater to that mold, but there was a pressure there. It was like, "Oh, I'm kind of one of the only ones in this space that are like this." I've definitely let that pressure go a little bit. With the changing landscape of music, there are so many more people and queer women. That's definitely felt really freeing for me as an artist, and I think I think there's a lot more representation, which is really important. I think that pressure has lessened from knowing that there are a lot of really great examples and representation out there.
I READ THAT YOU TEND TO BE REALLY HARD ON YOURSELF, NOT ONLY WITH WHAT YOU DO BUT WITH WHO YOU ARE AS A PERSON. HOW DO YOU DEAL WITH THAT SELF-IMPOSED PRESSURE AND OVERCOME YOUR PERFECTIONISM?
Lyndsey Gunnulfsen: I don't know the answer. I'm still kind of figuring that out. I think it's just learning to forgive yourself and not beat yourself up too much. It's really hard to do. I know there's so much talk of inner child work and stuff like that, but really, whenever I'm feeling down on myself about something, I always think, "How would five-year-old me feel about the way that I'm talking to myself right now?" I'd be really sad. Or, I'll look at a picture of me when I was little and be like, "You're doing your best, it's okay!"
EVERGREEN HAS SOME REALLY HUGE BOMBASTIC MOMENTS ("GODDESS," "ANIMAL," "GOOD ENEMY") BUT IT ALSO MELLOWS AND SOFTENS IN OTHERS ("SENTI-MENTAL," "ANYWHERE BUT HERE," "LOVE IS A…"). THOUGH THE ALBUM'S VERY SONICALLY DIVERSE, ALL THE SONGS TIE BACK TO THE SAME CENTRAL MESSAGES, AND THAT'S AUTONOMY, EMPOWERMENT, SELF-RELIANCE, AND REBELLION. WHAT EVENT OR EVENTS INSPIRED THE ALBUM, IF ANY?
Lyndsey Gunnulfsen: That's a very good question. It's mainly just from being an artist, about 10 years in, in this changing landscape of music and culture in general. Culture, as a human being, was the biggest thing – feeling that stark difference between life on the internet and life in 3D, being out in nature with your friends and family. I think feeling the stark difference between a 3D world versus the world of your phone was a big thing. You kind of feel torn between those two and think, "How is this a tool that we're using to connect when it's actually doing the opposite? It's dividing us more than ever." Those were big, big thoughts. It was just like feeling completely lost in that, not knowing what to do about it, and not even necessarily having a feel about it. I still don't know how I feel about anything, but it doesn't feel good. That's all I know.
EVERGREEN SHOWS SO MUCH DIVERSITY AND RANGE, BUT THERE'S SOMETHING THAT KEEPS THE ALBUM AS A WHOLE SO INCREDIBLY WELL-DEFINED. DO YOU CONSCIOUSLY TRY TO COME UP WITH SONGS THAT WOULD BE COHESIVE WITH ONE ANOTHER, OR IS IT JUST SOMETHING THAT HAPPENS NATURALLY AND UNCONSCIOUSLY?
Lyndsey Gunnulfsen: All of the above. But for EVERGREEN in particular, I really tried to loosen the reins on things being cohesive or feeling like they belong together. I really was just trying to focus on being genuinely excited from song to song. I've had a pretty heavy hand in overseeing the production and co-producing with certain people on the album. That just tied it together, because my DNA is kind of sprinkled all over it through that. In that way, it definitely ties things together and made it more cohesive. It was really just focusing on what songs felt the most exciting and potent emotionally, then it was seeing which ones fit together. It was kind of like throwing a bunch of paint on a wall and then narrowing it down that way. After those songs were narrowed down, it was like, "Okay, how do we polish all of these in the studio to make them fit within this world, as different as they all feel?"
YOU'RE ALSO INVOLVED IN NEARLY EVERY STEP OF THE CREATIVE PROCESS: SONGWRITING, PLAYING INSTRUMENTS, PERFORMING. AS YOU SAID, YOUR DNA IS KIND OF SPRINKLED ALL OVER, SO A LOT OF THE TRACKS MUST SHOW YOUR CREATIVE IDENTITY. WHICH SONG DO YOU THINK YOU'RE PROUDEST OF, AND WHICH SONG DO YOU THINK IS THE MOST "YOU"?
Lyndsey Gunnulfsen: Definitely "EVERGREEN" and "HYPE ZOMBIES!" I would say those are 90-95% of my own production, which I've never had on a track before. It's always been 50/50 or similarly split percentages like that. With those, I went in with Carrie Karpinen, who was the other producer and one of my really good friends. Those still feel like the most potent too, as far as, "Here's my producer DNA." Carrie helped polish that off and record some more instruments over it with me, so it was awesome.
I KNOW YOU ALSO WORKED WITH MIKE SHINODA OF LINKIN PARK ON "TAKE MY NIRVANA," WHICH MUST HAVE BEEN SO, SO SURREAL. WHAT WAS IT LIKE WORKING WITH HIM AND HOW DID THE IDEA FOR THE SONG COME ABOUT?
Lyndsey Gunnulfsen: Collaborating with him came about really randomly. One of my friends was working with him through some AI writing/NFT website. He worked with him on a collaboration in that space, and we just linked up naturally. He was like, "I think you guys should meet," and I was like, "Okay!" So I went to the studio, played him a bunch of ideas, and "TAKE MY NIRVANA" was the one that we both got really excited about in the moment. We kind of followed that. Working with him was great. He's such a kind person, an incredible producer, and a great musician. It was very, very surreal to get to work with him and also just be so pleasantly surprised that he's such a good person. That's not a shock to me. I feel like I had that gut feeling he was, but it's always nice when that gets confirmed. I feel like he was a great collaborator to have for a PVRIS song and to be a producer on a PVRIS song because we've always messed with different genres and combined different elements together. He's done that with his own music. He's done it with Linkin Park. I think he was a great, great person to come together with.
IT'S INTERESTING THAT YOUR FRIEND MET HIM THROUGH SOME AI THING SINCE THE ALBUM KIND OF SURROUNDS TECHNOLOGY, SOCIAL MEDIA, AND WHATNOT. HOW DO YOU THINK AI PLAYS A ROLE (OR IS GOING TO PLAY A ROLE) IN ART EITHER NOW OR IN THE NEAR FUTURE?
Lyndsey Gunnulfsen: I don't know yet. I just don't think any of us are going to be ready for it. I do think I think there's a lot of fear around it that maybe doesn't need to be there, but I could be eating my words in 10 years, or maybe even sooner. Who knows? I met this guy at the airport the other day, who works in that space, and I was like, "How do you feel about it?" He said, "None of us are ready." I really don't know what the situation is going to be, but I do think there's a lot of fear around art, specifically music, with AI. I think we're going to find ways to use it more as a tool than have it use us as a tool. But, also, we're human beings who want to consume art, and we want stuff that's real. We want stuff that comes from the human experience. I would like to hope that that element of the human being is always going to be necessary for art. Maybe it's just the way we work with it. But I really don't know, to be completely honest.
IN ANOTHER INTERVIEW, YOU MENTIONED THAT SOCIAL MEDIA AND THE CONSTANT DEMAND FOR CONTENT (REGARDLESS OF QUALITY) MADE YOU TAKE A FEW STEPS BACK FROM THE ONLINE SPACE. WHEN YOU'RE A MUSICIAN OR JUST A CREATIVE IN GENERAL, THERE'S THIS PRESSING NEED TO CHURN STUFF OUT ALL THE TIME, AND IF YOU'RE NOT CHURNING IT OUT, YOU'RE THINKING ABOUT WHAT TO PUT OUT NEXT JUST FOR THE SAKE OF HAVING SOMETHING OUT THERE. FOR THIS ALBUM, I KNOW YOU WITHDREW COMPLETELY, WHICH IS SO IMPRESSIVE, AND IT MUST HAVE BEEN DIFFICULT. DID YOU EVER FEEL ISOLATED MAKING THIS RECORD, OR WAS IT A REFRESHING AND HEALING EXPERIENCE?
Lyndsey Gunnulfsen: Ironically, the more I was away from it, the more anxiety I got, and I think that's just due to the culture and world that we live in. Living under capitalism, if you're not producing something or if you're not active, you feel like you're ruining your life, and you very well could be depending on your position. I felt very fortunate and grateful to have the privilege to have been able to step away and have a strong fan base that would continue waiting and allow me to do that. I'm super grateful for that, but I definitely felt more anxious the longer I was away from it.
WAS IT A SINGLE EXPERIENCE THAT MADE YOU REALIZE, "I CAN'T BE ONLINE ANYMORE?" OR WAS IT AN ACCUMULATION OF EVENTS AND REACHING A BREAKING POINT?
Lyndsey Gunnulfsen: I think it was an accumulation of the world and events in the world. It was that feeling of how divided everybody is on every single topic at this point – it feels like even the most minuscule topics, not even political or cultural conversations, divided everyone. That feeling was what made me really want to walk away for a second and be like, "Okay, well, how do I feel about something? How do I feel about that thing? How do I feel about everything? How do I feel about it without the influence of seeing thousands and thousands of other voices?"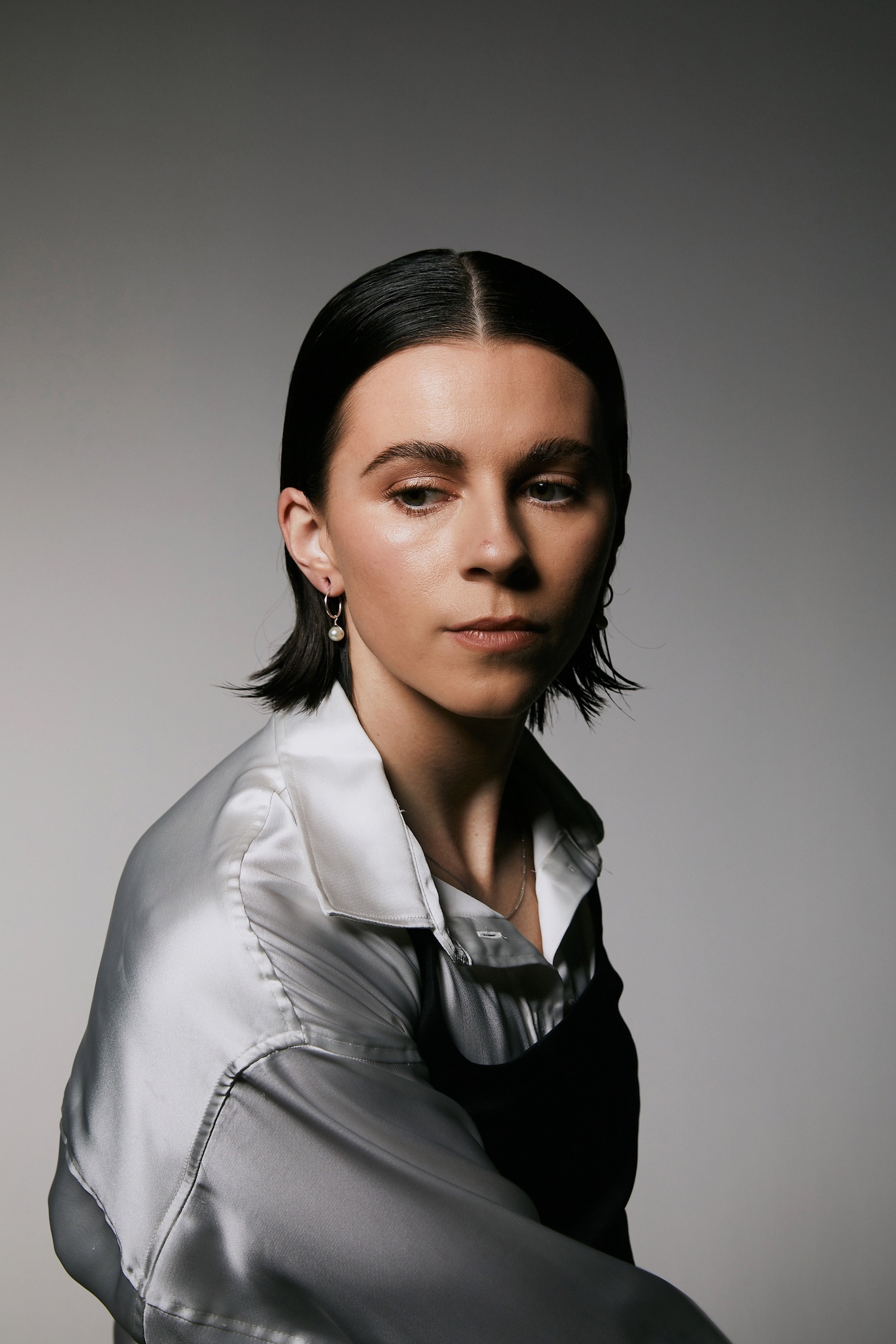 WHAT DID YOU TAKE AWAY FROM IT ALL?
Lyndsey Gunnulfsen: I realized that I'm really scared about where the world is going and where it has been. And that's definitely what "I DON'T WANNA DO THIS ANYMORE"  is about – just feeling not like paced, that constant cycle, that fast-moving machine that we're all in and can't really get out of. It's just fear.
HOW DID THAT MAKE PRODUCING EVERGREEN DIFFERENT THAN PRODUCING PAST RECORDS?
Lyndsey Gunnulfsen: I think there's more time spent on it. Not exactly more time spent on it, but a longer period of time in between records and a longer writing period, because it was done over the last three years. It's a lot of different periods to be processing. In the past, we'd go into studios, and it'd be like, "You have two months here." By the end of the two months, you have to walk away with an album, which I think is also a really great way to make something, but it's just a different process. This was definitely a longer process and a longer period of just living life – seeing what kind of art comes about when you are living. You can live and experience life on the road, but it's a very isolated and different type of life, which I don't necessarily know will connect with me.
SPEAKING OF CONNECTION, WHAT ARE YOU HOPING OTHER PEOPLE TAKE AWAY WHEN THEY LISTEN?
Lyndsey Gunnulfsen: I hope that people connect with it in whatever way they want to and can feel some sort of comfort, release, or empowerment, whatever it is that they want to steal from it when they listen to it. I'm not to discuss that, and I can't really. That is up to the world. It's not up to me anymore.
LAST, WHAT WERE SOME OF YOUR FAVE PARTS OF MAKING THE RECORD, AND WHAT ARE SOME FOND MEMORIES YOU HAVE?
Lyndsey Gunnulfsen: One of my favourite things is just when I get a bounce on something. Or it's when I'm still working on something, and I have an MP3 of where it is currently, then I just play it in my car and drive around at night. That was a big thing that I really enjoyed. It's more like a quieter moment. I drove across the country three times while making the album just because I needed to like be doing something, have some kind of destination, and clear my head. There was time to do that at that point. There was a lot of driving involved with this, and that's what I'd say was one of the best parts.
— —
— — — —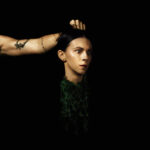 © Matty Vogel
:: Stream PVRIS ::
---