Every Friday, Atwood Magazine's staff share what they've been listening to that week – a song, an album, an artist – whatever's been having an impact on them, in the moment.
This week's weekly roundup features music by Yung, serpentwithfeet, Kianja, Apollo Junction, The Tin Pigeons, Alex Frew, Taylor Swift, Binker & Moses, ZAYN, Tommy Newport, Thad Cockrell, Sid, Nisa Lumaj, Midnight Sister, Valleyheart, Astrachan, & Lauren Lakis!
•• •• •• ••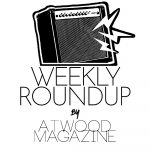 — —
—
:: Ongoing Dispute  – Yung ::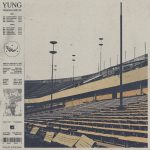 Discovering Yung is a great example of why I always enjoy new music submissions, no matter how busy I may be or how cluttered my inbox may get. Previously unknown to me, the Danish indie rock band slipped into my inbox last Friday, and I haven't stopped listening to them ever since. The Aarhus four-piece adopt an unapologetic sound on their sophomore LP Ongoing Dispute, blending together punk, post-punk, krautrock, garage, and rock influences to make a thirty-six minute storm of irresistible upheaval.
Dramatic and dynamic, with big melodies, feverish riffs, and driving drums, Ongoing Dispute is at once inspired and singular. Its songs are accessible, familiar, yet fresh all at once. The band explode out of the gate with "Autobiography," a sweeping entrance full of relentless beats and throttling guitars. They create in their song a tension that never fully resolves, despite the energy released in every sonic crash and soaring crescendo.
Much of the album continues to inhabit this space of non-resolution, with tender tracks like "Friends on Ice" balancing out the rawer, unhinged moments like "Progress" and "Above Water." While I hate to choose favorites so early into my listening experience, I can't shake the passion and emotional upheaval of the album's second track, "Lust and Learning." A turbulent rock song with a sweetly soaring chorus, the track marries Yung's unadulterated indie rock spirit with finessed pop sensibilities to make for what I would happily call a perfect storm.
All of this is to say that Yung have got my attention, and I look forward to returning to Ongoing Dispute throughout what is sure to be another turbulent year in the life. The moral of my story? Keep an open mind, folks. You never know who or what is hiding behind that zany subject line.
:: "Fellowship" – serpentwithfeet ::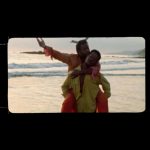 serpentwithfeet, the stage persona of Brooklyn-based artist Josiah Wise, is known for his dark, diaristic lyrics paired with his melismatic vocals and fuzzy beats. His debut EP, blisters, was a searing, open wound, filled with queer heartbreak and yawning, gothic synths. A once-aspiring opera singer, he sampled Berlioz and created a stark yet rich atmosphere with harp and strings. His album, soil, was similarly moody, but more up close and personal – songs about the scent of strangers and the vulnerability of mourning lost relationships. But last year, he released the Apparition EP. It was only three songs, but featured a large emotional arc full of hope: "Life's gotta get easier / no heavy hearts into my next year." It ended on "Psychic," a sweet and unconventional love song about falling in love with, you guessed it, his psychic. It was an uplifting note for serpentwithfeet.
Now, he has announced a new album. DEACON, out March 26th on Secretly Canadian, is to be about Black love and friendship – not a single song about heartbreak will make the tracklist. Its lead single, "Fellowship," (which features Sampha and Lil Silva) is a lighter-than-air track that is simply a love song to friendship. The refrain goes: "My friends / my friends / I'm thankful for the love I share with my friends." The lyrics contain a childlike innocence and simplicity, but are delivered with the perspective of an adult getting back to the most important things in life. Underscored by a feathery African-style beat, serpent glides through the song with careless grace. The accompanying video features serpent on a beach with his partner, dancing in the surf under the gauze of an 8mm style filter. It captures the warmth and intimacy of someone's old home videos. "Fellowship" is a gorgeous introduction to the era of DEACON, and shows serpentwithfeet's incredible versatility as a writer.
:: "In a Different Light" – Kianja ::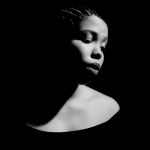 Boasting an absolutely classic voice brimming with soul, exciting up-and-coming London artist Kianja absolutely shines in latest release "In a Different Light." A beautifully understated and vulnerable track, Kianja explores the feeling of having grown into a mature young woman who wishes to shed the image of her youth and show off a new side of herself. Something many of us can relate to when cringing over the dodgy haircuts and miscommunications of our past!  The lead single of her new 3-track EP, there is something very raw and true about "In a Different Light." Indeed, her voice is allowed to take centre stage as a decidedly subtle accompaniment ripples underneath, enhancing the juicy harmonies and tones of her melody.
Similarities can of course easily be made to the legacy of fellow Brit School jazz-pop alumni Amy Winehouse and Adele yet there is something refreshingly almost DIY about Kianja. Something unique that thrives on the rawness of her voice and youth.
:: "On The Ropes" – Apollo Junction ::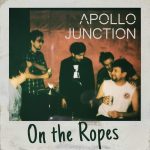 It's been a bit more than a year since Apollo Junction entered the British rock scene with Mystery, a debut record that celebrated the jubilant adrenaline lifestyle– be it by running off with a loved one or dancing liberally in the streets of Paris. As this quintet from Leeds prepares itself for a second act, they seem keen on preserving that same esprit libre in their new batch of music.
That much sure can be discerned from the single "On The Ropes." As the title suggests, it's a song about fighting back from a state of near despair. Such a premise makes for exciting lyrical fare, and that excitement is amplified by the expertly-crafted rock-n-roll instrumentals that accompany lead singer Jamie Williamson's words. The music video is also quite the thrill to view; it revisits the boy-meets-girl theme that Apollon Junction has treated previously, but with a special twist– boy meets girl within a painted circle, and they perform an intense, lock-eyed dance-off together. It's enduring imagery; hopefully, "enduring" will be the word that describes Apollo Junction's presence in the music biz, as well.
:: "Another Time" – The Tin Pigeons ::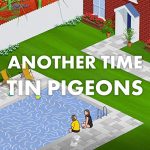 Yes, The Tin Pigeons do sound a bit like the marriage of Bad Suns, COIN, and 2013-era The 1975 on their latest single, but I swear that is far from the only reason I've had it on repeat these past two months. "Another Time" is a bubbly, boisterous ray of sun-kissed indie pop: An intimate reflection on missed connections and past mistakes that reasserts the very best of East Midlands, UK duo of Fraser Norton and Thomas Quemby.
Previously described as "indie folk," "folk pop," and "kind," The Tin Pigeons have transformed tremendously since their 2016 debut EP Sparks. In addition to slimming down from a quartet to a two-piece, the group have honed their guitar work, polished their production skills, and embraced modern pop's hot-on-the-mic aesthetic – all to increasing praise and resounding acclaim.
"Another Time" rises out of the shadows and into the light with spectacular grace. "At first, I thought that I understood you at your worst, and nothing you could say would hurt, but I've learned the more I care, the more I get burned," Fraser Norton sings from the top. So begins a poignant story set to a dazzlingly triumphant sound. "I tried to find the time to remind that I don't need you – I can't feel it like I used to: Up close, you're just so see through. We could be lovers another time, if we see in color…"
Emotion rings out in a once-full, now hollow cavern. The Tin Pigeons fill that empty space with stunning energy and blissful sound.
"We wrote and recorded the single just before the world shut down, so it feels so good to be able to release something into the world again!" the band shared upon the song's November release. "The track definitely comes from a place of introspection, something we've all become very used to at the moment! We wanted to write about the feeling of when a relationship breaks down but at the same time you just know it was never going to work."
The Tin Pigeons – whose song "Good Goodbye" was previously spotlighted in a 2020 Atwood roundup – have solidly earned their spot on my radar. I can't wait to hear where they go from here.
:: "Something To Hold On To" – Alex Frew ::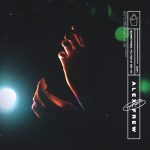 One of the largest consequences of the last year has been increased awareness towards the issue of mental health. Due to the global chaos that has been caused by the pandemic, we have all been forced to change the way we live our everyday lives and adapt to life in isolation. A tectonic change that has surely impacted the mental health of us all. Young Toronto-born artist Alex Frew has really captured this moment in his latest release "Something To Hold On To," a bright, synthy track that explores themes of self-doubt, toxic habits, self-criticism, depression, and anxiety from the perspective of the vice itself. As Frew explains "this is a viewpoint that I have always wanted to explore in my songwriting, it's asking: if my addictions had the ability to speak, what would they say? This song is a way in which I can navigate that perspective."
I have been loving this track because of its unique take on the concept and most importantly, Frew's active interaction with the mental health community. Indeed, at the end of the gorgeous music video, a series of helpline numbers from around the world are shown in an effort to promote mental health awareness. It is an act of solidarity that highlights Frew as an artist keen to use their platform for good.
:: "it's time to go" – Taylor Swift ::
Emily Algar, Charlbury, Oxfordshire
In December Taylor Swift released her second album of 2020, evermore. The album included two bonus tracks, one, a country-infused ballad about never moving on, recalling a modern-day Miss Havisham. The second, a more pop-orientated, quietly anthemic song about the power in getting up and walking out.
"it's time to go" has moments that are very much specific to Swift – a break-up with a crooked friend, a business relationship soured. Then there are the moments that are so universal to everyone, in every stage of life – a couple that stays together just for the kids, a person who is passed over for a promotion – all tragic moments in our ordinary lives. But the moment that really shines, the moment in the song that makes you sit up a little straighter, is in the chorus with Swift's description of that feeling when you just know deep within your bones and your very core that it is time to go. We all know that feeling. It's like getting the wind knocked out of you whilst also feeling a hot, sickly heat rise up over your face. It is that realisation of something you brushed off but never forgot entirely, is true.
That old familiar body ache
The snaps from the same little breaks in my soul
You know when it's time to go

Swift is known for really digging down and getting to the heart of the matter, for being able to ascribe words or a melody to a feeling, and with 'it's time to go' she gets it so right. The song begins and ends with a throbbing electric guitar, a piano accompanying Swift's soft vocals, which remain at the same pitch throughout, no matter how painful or sad the lyrics. It's as if Swift is playing the part of your inner voice, quiet yet firm, telling you, "You know, when it's time to go."
:: Escape the Flames  – Binker & Moses ::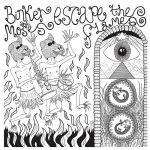 Given its dependency on small and intimate venues, jazz is one of the music genres that has suffered the worst throughout the pandemic. I've thus had a soft spot for current-day jazz artists and have made an effort to lend them an ear in recent times. Among the many payoffs of doing so has been my discovery of London-based jazz artists Binker Golding and Moses Boyd, who each lend their first name to the moniker of their two-man act. Binker & Moses have been performing together for over five years, and have released three studio albums and toured extensively during that time.
The duo's main project this past year has been to fashion a live album release out of the launch party for their 2017 album, Journey to the Mountain of Forever, which took place at the Total Refreshment Centre in the Stoke Newington district. Such a format allowed for them to stretch their song lengths considerably — "The Departure," for instance, is ten minutes longer than its studio version — and thereby provide a greater showcase for Boyd's skills on the drums and Golding's on the tenor saxophone. The live music here is sometimes riveting and upbeat ("Intoxication From The Jahvmonishi Leaves"), at other times, soft and gradual ("Leaving the Now Behind"). Yet no matter the atmosphere of the moment, Escape the Flames is consistently innovative and engaging, and serves as a sure sign that the Jazz Age of these '20s could be every bit as promising as that of 100 years ago.
:: "Tightrope" – ZAYN ::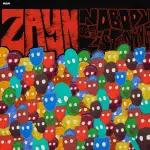 NME has called ZAYN's newest album, "quiet, purposeful pop," and as Nobody Is Listening taps into the simplistic, melodic, but moving R&B sounds the artist has always wanted to create, it is exactly that. With doors closing behind him and fatherhood at his doorstep, ZAYN gets personal on his latest record, showing a side of him listeners have never truly seen before and a glimpse at his perspective on a new chapter in his life.
In one of the record's more acoustic tracks, ZAYN sings about the complications of a back-and-forth relationship. "Tightrope" perfectly fuses rhythmic beats, acoustic guitars, and the lower range of the singer's signature voice to recount that, despite the complications, the love, for him, is worth every challenge. In the song, you'll also hear interpolations of "Chaudhvin Ka Chand Ho" by famed Indian singer Mohammed Rafi as well as lyrics sung in Urdu during the bridge. "Are you ready? Cause I'm ready to let go / Never thought that I'd be ready again," ZAYN sings, sonically drawing circles echoes of trendy pop but with tenderness, honesty, and purpose.
:: "Yellow Lines" – Tommy Newport ::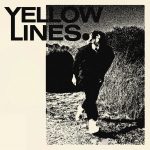 Tommy Newport's new single "Yellow Lines" is one slap-up, swagger tune. Dripping in pure funkiness, this will be a breeze of a decision to add to your playlists. "Yellow Lines" is about not swaying over the yellow lines of life and is intended to help you snap you out of it. Chances are you'll feel very cool whilst doing it with this on the aux.
The whole track has a psychedelic, hazy glaze mixed with a cocktail of sexy indie smoke. His voice is bouncy and full of expression, with every element of the song frankly oozing in an aesthetic of sexy and cool. The flickering funk bass, dopey guitar, along with woozy backing vocals creates an amalgamation of goodness. Evocative of Gorillaz, the dance-worthy tune was produced alongside 4th Pyramid (Black Eyed Peas, Wu-Tang Clan). Newport shares, "My battle, like so many other artists, is the constant evolution of my sound and wanting to always try new things. I prefer to exist in many different worlds sonically at once." Well, this is in a league of its own and you're missing out if you don't give yourself just over two minutes of vibes. Go check it out, you won't regret it.
:: "Slow and Steady" – Thad Cockrell ::
Thad Cockrell's 2020 album If In Case You Feel The Same felt like an accurate depiction of the best of his music career. One of its many highlights is a new version of an old favorite: "Slow and Steady," a song permanently etched in my mind. Originally released in 2016 as a Leagues song (Cockrell's duo project with Jeremy Lutito,) "Slow and Steady" seemed to capture the ears and hearts of anyone who heard it, especially at a live show.
I'll get over you in time
I'm not ready
I'll get over you in time
Slow and steady
This newer version leans more towards the stripped-down, acoustic feel of the song, backing the gravelly and gloriously human ache in Cockrell's voice. "Slow and Steady" encapsulates the up-and-down nature of moving on with a striking introspective honesty, making it a song worth returning to when you just need to feel it all.
:: Bridges – Sid ::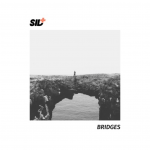 Mumbai born, London based artist Sid drops his new EP Bridges today.The three-track release is a poignant look at the artist's journey so far and a glimpse into his future. Sid's emotion-filled vocals tell stories of his travels away from his hometown and the adventures he hopes to take. Moving to a new country can be a daunting experience, but Sid looks forward to building new bridges and forming new relationships.
Piano-driven melodies accompany the soft, subtle synths, while the simple percussion emits a delicate and floaty atmosphere. This is the kind of music you can completely get lost in. Taking you to another dimension, listening to Bridges is a form of escapism. At just 18 years old, Sid has written, performed and produced the entirety of the EP, delivering something very special, both sonically and thematically. The artist shares, "To put simply, the EP is about my move to London and my hopes of building new bridges, making new connections and establishing real ones. I go on walks by the Thames quite frequently, and the idea of 'Bridges' as a project came about from running across them daily."
:: "Ferris Wheel" – Nisa ::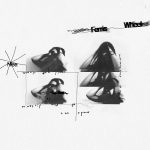 On "Ferris Wheel," Nisa comes back around with her power chord angst and a college rock beat to address the rubble left from a relationship broken off with a nameless "you." It feels like the 90's, and that feels good, but it feels even better when you dig deeper.
You first have to ask: Who, this side of 1999, uses a Ferris Wheel as an honest metaphor? We have machines in our pockets that constantly bring us back around to former emotional states. Why a ferris wheel? In her music videos, Nisa appears to be channeling 90's nostalgia. But an artist with her ability to write and perform, in my opinion, might be branding herself that way so as to free herself from the expectations of the modern era. She's not stuck in the 90's. She's repurposing a dependable launch pad from which she can blast into her own orbit. But what kind of music critic, this side of 1999, uses a spaceship as an honest metaphor? Maybe this is an era for non-ironic nostalgia, and we all just need to sit back and enjoy the solid grooves, the infectious melodies, and the lyrics that convey a complex set of personal emotions.
:: "Sirens" – Midnight Sister ::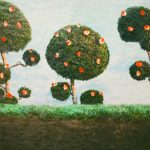 Named for the Queen of Hearts' fatal foible and/or flaw in Lewis Caroll's Alice in Wonderland, Midnight Sister's second record is one: a grower (it took me more than ten cycles to really enjoy and comprehend its quirky madness) and two: your Fifties Disney animated film with a disco twist. And it's all completely contemporary to Kadhja Bonnet, Sudan Archives and, hell, Cut Worms for some cursed lo fi cinematic reason. Hell, "Satellite" features a Hendrixian backward riff sampled alongside a violin that could've been snatched from a Nina Simone record. Embedded into this psychedelic soul and disco record, they are wholly Julliana Giraffe's and Ari Balouzian's own. Let's face it, when the chorus kicks into the lo-fi chuck rhythm solo for "Sirens," does it really matter if that was Niles Rodgers or Eli Pearl on guitar?
:: "T.I.K." – Valleyheart ::
Valleyheart is an emotive rock collective with a highly intoxicating sound. Their pungent rock offering "T.I.K." soars with driving guitars and haunting vocals.  An acronym for thoughts I keep, this intense track examines the conflicting thoughts within us and dissects paradoxical behaviors. Their reflective lyricism and wistful melodies make this moody release shine with spin-chilling brilliance.
The Massachusetts foursome is led by singer/songwriter/producer Kevin Klein. Conceived in 2016, the dynamic group took Klein's folk songs and turned them into intense rock triumphs. Constantly pushing creative boundaries, Valleyheart is making major waves in the alternative music scene.
:: "Ladakh" – Astrachan ::
Chicago-based artist Astrachan channels the warm vintage sounds of George Harrison and Cat Stevens and the modern styles of Dr. Dog and Whitney in his first single "Ladakh" off his forthcoming debut, self-titled album. The song's fluttering flutes, wispy choral arrangements, and dazzling use of the saxophone, trombone, and flute make for an endearing tune that keeps you smiling from start to finish. "Ladakh" has the same free wheeling, sunny energy as its accompanying video that follows a group of frolicking friends basking in nature.
The track was written in the ancient city of Leh, Ladakh at the Himalayan crossroads of Buddhism and Islam. Astrachan was in the high deserts studying secular nomadic music with a shepherding community in Ladakh's Changthang region when the song was conceived. The lyrics were later finished on a quaint farm in the foothills of the Catskills and the essence of the spiritual capital came to be wholly embodied in "Ladakh."
:: "Run to You" – Lauren Lakis ::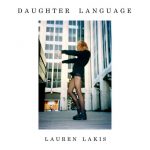 Many of us as human beings have a habit of going back to what feels comfortable and familiar.  This happens especially in relationships. We find ourselves repeating the same mistakes and continuously choosing partners we know are bad for us. Lauren Lakis understands this all too well and voices her irritation with this toxic cycle in "Run To You". This dark track hits hard with clashing guitars, ominous melodies and intense, fiery vocals.
Baltimore born Lakis possesses an organic and striking shoegaze sound. With candid lyrics and richly haunting feels, her unique style provides an entrancing listening experience.  She has toured the West Coast extensively, sharing bills with prominent artists such as Drowse, Coastlands, and Emmet Palaima of Elizabeth Colour Wheel.
— — — —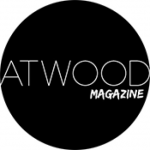 :: Weekly Roundup ::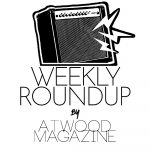 ---
:: This Week's Features ::
---