Editors' seventh album 'EBM' is to be lived vivaciously and honestly throughout the passion of the glimmering night and in the chrysalis of the blooming sun when life beckons.
Stream: 'EBM' – Editors
---
Editors' transformative seventh album begins in a very potent manner, as they express in lead single "Heart Attack":
"We were always meant for this
Shot through the dark my reason to exist
Why?
No one will love you more than I do
I can promise you that
And when your love breaks I'm inside you
Like a heart attack"
This is an album to break and remake you as it is certain that Editors' EBM is a remarkable sound and artistic achievement that deepens the fabric of our existential life.
It is also pivotal to think about the trajectory of this LP within its historical and cultural context as this essential British band continues to revolutionize sound as we know it. The integral impact of music in my life began back in the 80s when such artists as The Sex Pistols, David Bowie, Joy Division/New Order, The Clash, Bauhaus, and Depeche Mode became my only form of emancipation that led me to live a very different life than I could ever had imagined possible.
Siouxsie and the Banshees, Buzzcocks, Killing Joke, The Undertones, and the weird designs of Flux of Pink Indians and Crass also defined my early sense of orientation to the world. I was very deep into the punk and post-punk movement as that created the design of my self and my own form of intimate rebellion in coming up against society in that time and place. Later on, I greatly gravitated towards new sounds that were being developed by such divergent artists as The Smiths, The English Beat, Massive Attack, EBTG, U2, and Simple Minds. My mind and being needed a balance between the sometimes caustic inquiry of punk to the frame of pop melody that enabled the mind to soar in different ways. The uniqueness of Editors is that they unequivocally capture this tension between post-punk friction and scintillating melody which New Order and Depeche Mode continue to entirely inhabit and evoke in their stunning musical visions till this very day.
My life with Editors began in 2005 when they released their debut album The Back Room, a vivacious post-punk album that took the airwaves by storm in Europe and in indie spheres throughout the world. I intensely remember listening to this album throughout many an evening in solitude and with close friends as we drank, shared, and danced till the early morning hours.
My most salient memories of Editors entwine that exact sense of a back room in your favorite pub or bar – the back room where lives become settled on the last sip of that strong drink before stepping into the bitter cold of a winter night, or before your first belated kiss as you embrace the moonlight. Editors acutely capture and reflect our emotional life.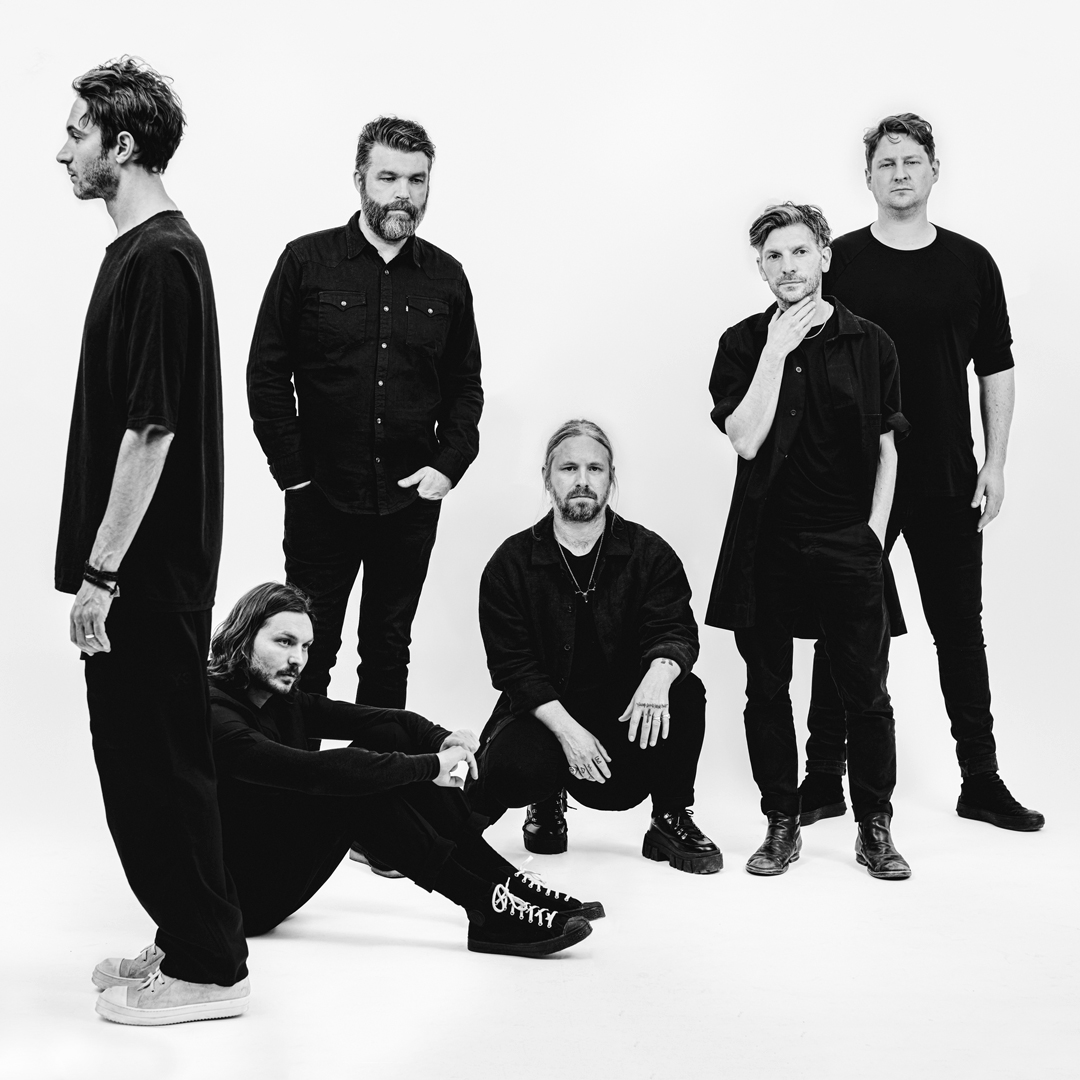 I also recall listening to that vivid debut album on a ride with my best friend Sabina as we soared across the Californian desert while the windmills spun in the hills in reflecting and redirecting the intensity of the music. Since that moment, we have celebrated each new album throughout many a night in accompanying us throughout the stages on life's way in sorrows and joys. It would almost seem fitting if Editors had been around during our many sojourns in the deep winter nights at Faegan's pub in upstate NY during the 80s, but we certainly did have the remarkable music of Bowie, Depeche Mode, The Smiths, This Mortal Coil, and David Sylvian to comfort our souls in providing solace from the outside world as we dreamt our lives amidst the snow drifts in the tender shape of youthful love. Those were the halcyon days that can never be relived, and as we always aspire to new ones, the stature and step of Editors in EBM builds our swagger towards the world. This is breathtaking work.
My friends and I were always intimately hooked in the dark and illuminating vision of Editors that captured a post-punk vibrancy with a clear eye to the future in their innovation in sound that tethered our souls. Editors has uniquely positioned themselves as one of the few musical groups that capture and continue to evolve a registry in sound that dwells on the origins of post-punk while also taking it to another organic and melodic level in the 21st century. They carry the weight of sound in emancipating our own inner self.
Over the next thirteen years through 2018, five remarkable albums have followed and each one has charted a different trajectory in sound while always capturing the searing honesty of their lyricism and impeccable artistry in musicianship. In 2019, their LP The Blanck Mass Sessions further revisioned their sound in revisiting the 2018 album Violence.
In September 2022, we finally have Editors' scintillating new album EBM, which is a tour-de-force in their cultivated wall of sound that only allows them to permeate their most subtle and intense forms of communication across song and vision.
Their perspective can be considered as reflected in a recent press release:
"A band who have never stood still creatively, EBM is a breathlessly heavy step up and Editors' most leftfield material yet – a thrilling, unrelenting thrust of full-bodied electro-industrial rock.The album title is an acronym of Editors and Blanck Mass but also a knowing reference to Electronic Body Music, the potent sound that originated in the 1980s and which has hugely influenced Editors' new material, where the synths of bands like Nitzer Ebb, Front 242 and DAF hammer darkly amongst smoke machines, strobe lights and the smell of leather."
Editors' EBM simultaneously reflects an expansive vision and dark interiority that reflects inner secrets, hidden dreams, and unknown fears that drift in our consciousness in permeable ways. These types of feelings intensely cascade throughout the album from song to song as portrayed in emotive captive wondering in such tracks as "Picturesque," "Silence," "Educate," and "Strange Intimacy" — these songs narrate life.
Amidst the overflowing brilliance in the music and lyricism on these songs, I keep going back to the impassioned emotional reveal of "Silence," which captures my mood and being on any given day. Through "Silence," Editors are describing the realms of the undeniable pain of memory, the aspirational hope of love, and the aching bitterness in the loss of our intimacy with people that can never be recovered. As Tom Smith sings in reflecting on existence, sometimes one needs a reprieve from the weight of the world to only have "uncomplicated conversation."
---
If I were given a choice of a song to listen by Editors for eternity, this would be it.
I also cannot choose a favorite song on this album as I immensely dwell within the vivacity of of its tightly spun cohesive vision as the experience of an LP which is often lacking in today's world. Yet, "Silence" does capture Editors' trademark specter in such a very special way in ringing through generations. This song dwells on the folds between unconsciousness and consciousness — an experience eclipsed, the forgotten memory of a chance encounter with someone that could have led to a radically different life, a love that was meant to be yet dismissed, a friendship that might have dramatically altered the course of life, a conversation that could have entirely changed your worldview, a distant photograph illuminates the horizon of lost time. Editors capture the human experience without recoil.
Yet, Editors are much more than one song — immerse yourself in the oeuvre of their music and you will easily find yourself at a radically different end of your own emotional spectrum and sitting in a very unexpected back room.
As they remind us, we all need to indeed become educated and uneducated to make this world a better place as their vital portal of music provides the template of our own actualization. We do need to inhabit their vision to make us better humans, as they provide the potent means to your own emancipation. Indeed, Editors' EBM is to be lived vivaciously and honestly throughout the passion of the glimmering night and in the chrysalis of the blooming sun when life beckons.
— —
Stream: 'EBM' – Editors
— — — —
? © Rahi Rezvani
:: Stream Editors ::
---