Every Friday, Atwood Magazine's staff share what they've been listening to that week – a song, an album, an artist – whatever's been having an impact on them, in the moment.
This week's weekly roundup features music by Marcus Mumford, Weyes Blood, NCT 127, St. Humain, Josie Dunne, Molly Lewis, Billy Lockett, Quivers, Avro, Drew Thomas, Tess Henley, ari hicks, & Good Kid!
•• •• •• ••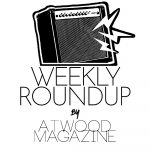 :: (self-titled) – Marcus Mumford ::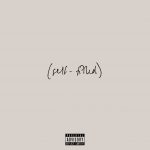 "Who am I? Rambling at my reflection in the rearview light…" We've all known Marcus Mumford as a standout songwriter for about thirteen years now; the voice (and namesake for) Mumford & Sons made that much clear upon Sigh No More's release way back in 2009, and he's continued to reinforce both his writing and vocal talents throughout the band's highly acclaimed, award-winning releases over the past decade. He even made the anthemic, emphatic Ted Lasso theme song, for crying out loud!
So why, then, does Marcus Mumford's debut solo album still feel like such a shock to the senses? Released today, the ten-track (self-titled) is definitively Marcus Mumford, and yet it's absolutely unlike anything Mumford has ever previously released. His charismatic down-to-earth charm and plenty of those folk rock roots remain – that much is made clear in the album's haunting opener, "Cannibal," whose gut-wrenching lyrics open up about childhood trauma and abuse – but there's a vulnerability, a tension, and a raw fervor running deep throughout every second of (self-titled)'s run.
I can still taste you and I hate it
That wasn't a choice in the
mind of a child and you knew it
You took the first slice of me and you ate it raw
Ripped it in with your teeth
and your lips like a cannibal
You f***ing animal
– "Cannibal," Marcus Mumford
From the subtle ethereal pulse of "Prior Warning" to the richly captivating drive of "Better Angels" and the soulful heat of "Go in Light" (a personal highlight, I might add), Mumford's first solo effort is a bold album of unapologetic upheaval and reckoning, of artistic risks, and of sonic exploration. More moody, brooding indie folk than the boisterous folk rock some might be used to, (self-titled) dwells in spaces both soft and jagged, whilst its themes touch on everything from existential angst to love and memory. "All we can hope is that we suffer well when the cycle ends, when there's tales to tell, when it reaches me," Mumford sings on "Stonecatcher" in a particularly resonant moment of self-reflection and visceral clarity. Like this, most of Mumford's reveries feel unsettled; one gets the sense that he has unpacked a considerably heavy weight of personal burdens and baggage on this album, and that there's miles more to go before his soul is washed clean.
Produced by Blake Mills (Alabama Shakes, Perfume Genius, Laura Marling) and featuring guest appearances by Phoebe Bridgers, Brandi Carlile, Clairo, Monica Martin, and Julia Michaels, (self-titled) isn't meant to be a "big pop" album. Let's make it one, anyway; let's make being this vulnerable and raw the "in" thing to do. Mumford's debut is the start of an exciting new era for the artist; if you think he stood out before, he's sure to stand out now.
:: "It's Not Just Me, It's Everybody" – Weyes Blood ::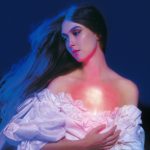 Ahh, the sweet transcendent sounds of Weyes Blood. This week the singer-songwriter has returned with a new song, "It's Not Just Me, It's Everybody," which is taken from her fifth album And in the Darkness, Hearts Aglow to be released in November. It is hard to listen to the music of Weyes Blood and not become captured by the voice and dreaminess. "It's Not Just Me, It's Everybody," is in keeping with this. Soft and atmospheric and the build up of instrumentation, the piano and beat that subtly erupts into something more cinematic, create the impression of a moment of solitary reflectiveness and escapism in a bookstore coffee shop or something that resembles that. 'Sitting at this party/ Wondering if anyone knows me/ Really sees who I am/ Oh, it's been so long since I felt really known' go the opening lines of the song which addresses the human condition and relationship with others.
Living in the wake of overwhelming changes
We've all become strangers
Even to ourselves
We just can't help
We can't see from far away
To know that every wave might not be the same
But it's all a part of one big thing
Always exploring the deep and thought-provoking subjects, "It's Not Just Me, It's Everybody" follows the 2019 album Titanic Rising which addresses our dystopian society with a hint of nostalgia (notably in the sonic '60s influence). The next album is said to be about dealing with the great unknown and, while it's difficult to predict the future and also the relationships with ourselves, we can likely be sure that And in the Darkness, Hearts Aglow will be a sumptuous, grand, daydream-inducing collection of songs perfect for end-of-year contemplations.
:: "Gold Dust" – NCT 127 ::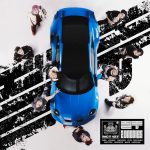 When it comes to the 9-piece K-Pop boy group, NCT 127, a lot of things come to mind, but the word "predictable" definitely does not. From polarizing flute and EDM-laced 'Sticker' to heavily distorted and siren-filled 'Fire Truck,' the band has become notorious for the highly experimental and controversial sound they've established over the years. What remains consistent with NCT 127, however, is that they are able to push their limits each comeback, and they do it flawlessly every time.
With the release of their fourth full-length studio album, 2 Baddies, on September 16th, the group introduced an almost jarringly diverse tracklist fusing elements of hip-hop, electronic, soul, and upbeat K-Pop. "Gold Dust," a romantic, downtempo R&B track sitting at 6 of 12 songs, spotlights the members' undeniably powerful voices with gentle synths and looped drum beats. Sparse instrumentals further give prominence to NCT 127's warm vocals and create an almost transcendent listening experience that can most accurately be captured by the feeling of being wrapped in a giant blanket after a long cry.
There's not a title more fitting than "Gold Dust" for this release – down to each snap, crackle, harmony, and hum, every particle of the 4-minute and 9-second track is nothing but pure gold. Every song on 2 Baddies has its individual charm and mood (and all are definitely worth giving a listen), but there's something about track six's sultry nostalgia that makes it the perfect complement for browning leaves and sweater weather.
:: "Memento" – St. Humain ::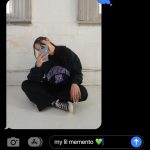 Is it love or is it loss? These questions have, without doubt, shaped the new nostalgia-packed offering from Sydney multi-disciplinary St. Humain. His new single "Memento" shapes the fables of a hazy relationship, offering resonance in the remnants of those bittersweet memories.
Whether it's his vibrant chronicles or a blissful blend of electronica and pop that have you enthralled by his sound, St. Humain's latest offering is nothing short of extraordinary. He explains, "'Memento' came about from that core feeling of missing somebody, or longing for somebody at times. I wanted to express that emotion set against the dream land that is California. Imagine driving from state to state, trying to get back to where they are…"
In a pursuit for passion, "Memento" comes to life. An encapsulation of pulsing basslines, melodious vocal energy and magnetic choruses unite to create a sound that reverberates with pure euphony. St. Humain solidifies his identity as a visionary creative, one whose boundaryless approaches will continue trailblaze across the scene. Whether it's his captivating lyricism or contagious choruses that have you enthralled by his sound, one thing is certain. St. Humain is a storyteller at his core, and one that will never be afraid to push sonic heights.
:: "PATTERNS" – Josie Dunne ::
Just four months after putting out her debut album TENNIS, Nashville's indie pop artist extraordinaire Josie Dunne has reemerged as an undeniable pop/rock star (in the making). Independently released last Friday, September 9, "PATTERNS" is the big bold beginning of a brand new era for Dunne and her career. "Break everything but patterns," she sings in a passionate chorus, Weezer-esque overdriven guitars churning alongside her radiant voice. These words relate to the repeated cycles of an unhealthy relationship, but they could just as easily be construed as the cycles of a modern-day recording artist: Write, record, release, promote / write, record, release, promote.
We keep moving backwards (just to move forward)
Saying the exact words (we said before)
We keep swearing that we're done then doubt it
Can't live with it, die without it
Cut it off then talk it over after
Break everything but patterns
A catchy, groovy, and glistening concept album based around the idea that love is a game of back and forth (like tennis), Dunne's debut LP showcased her stunning and singular vocal talents as well as her penchant for catchy songwriting with a personal twist. "Dunne delves into her own experiences, turning memories into vivid, compelling anecdotes and stories that illustrate intimacy in real life, and love in motion," I wrote in our interview earlier this summer. "These compelling lyrics are accompanied at every step of the way with a captivating indie pop soundtrack full of radiant beats, buoyant melodies, and Dunne's own golden vocals."
Given its focus on relationship cycles – another kind of back-and-forth, if you will – I wouldn't be surprised to learn that "PATTERNS" came from the TENNIS sessions. Yet here, Dunne has traded in the synths that glowed so bright on her LP, replacing them with a charged electric guitar that brings a decidedly more punk, pop/rock energy. Her voice has a slightly different tone, too; while her performance still has that finely manicured pop shine fans have come to know and love, she injects some raw fervor into that final "break everything but patterns" line that ultimately gives this song a bit of edge – a little attitude.
"PATTERNS" is remarkably refreshing. If Josie Dunne's new era is all about bringing her nuanced, informed perspective to some of those 2000s pop/rock influences (everyone from Weezer to The Summer Set and Hot Chelle Rae), then bravo! and welcome, Josie 2.0: We can't wait to get to know you better!
:: Mirage – Molly Lewis ::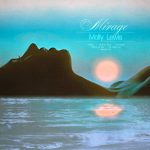 "Why does one whistle? To communicate, to create, to gesture. For sadness and for joy. It is an instrument unlike any other… a beautiful form of breathing." The aforementioned words came straight out of the brain of one Molly Lewis, whistler extraordinaire.
With a whistle fit for any spaghetti western theme, Molly Lewis' compositions are delightful melodic snippets, bound to lure any listener into a hypnotic trance of relaxation. Infusing bright bossa nova traditions with her agile whistling capabilities, Lewis provides a peaceful reprieve within this four-minute track. One can imagine themself strolling along the beach, or lounging beside the ocean, letting the sun's rays and cool ocean breeze wash over them as the hours go by. Lewis' arrangements are dense and highly detailed, showcasing her prowess over her sound. Her unique approach to her craft makes experiencing her art a one-of-a-kind experience that lingers in one's ears long after they are done listening.
"I used to feel self conscious of my whistling," Lewis confesses, saying she would "laugh about it and not take it very seriously. But now, many years of whistling later, well, to hell with all that! I am a professional, and proud to be a keeper of the ancient art of the lips." And thus, you too can help Lewis keep the magic of whistling alive — by streaming Mirage today!
:: "Freaking Out" – Billy Lockett ::
It's true that a number of the cast of The Walking Dead are actually British actors who can pull off convincing American accents… but that still didn't prepare me for how zombie-infested the video for "Freaking Out" by English artist Billy Lockett would be, especially since the song itself is actually pretty funky and bass-heavy. It seemed like the type of song you might readily expect to hear at a discotheque (as they're known over there) rather than a Shaun of the Dead reenactment.
But hey, I love me some undead creativity, and Lockett has definitely pulled it off with both this track and clip! The artist's earliest Spotify releases date back to 2016, and while he's only put out one LP during that time (2020's Together At Home), that figure is fortunately set to double in a few months' time, thanks to the scheduled release of Abington Grove this coming February. The lead single seems to be focused on a budding love affair that winds up having an adverse effect on Mr. Lockett. "I don't think I'm getting stronger – in fact, I'm getting weaker by the day," he confides. "Darling, I've been freaking out now– eyes wide and my hands tied as I burn down."
It seems like his love affair is going the same direction as Michael Jackson's at the start of the Thriller video. Hopefully, his music career will persevere all the while, though!
:: "If Only" – Quivers ::
Mesmerizing Melbourne four-piece Quivers seduce listeners with their warm, intoxicating air. The group's relaxing yet highly emotional single "If Only" delivers a serene, melancholy sensation similar to bands like Alvvays and Best Coast. The wistful piece details a strong desire to be with someone, but the attraction surfaces at an inopportune time. The delicate bass and drums along with scattered sounds of soft guitars make for a contemplative, stirring offering. The visuals fit those pensive vibes. The video opens with singer Bella slowly walking in the darkness towards a vintage car. While in the car she appears to be longingly lost in thought. Ending with her kissing a female with zombie-like features, there is something deeply compelling about the imagery.
The indie pop outfit is comprised of Sam Nicholson, Holly Thomas, Bella Quinlan and Michael Panton. Quinlan's lulling vocal tone is truly hypnotic. Her vocals are heard on this release for the first time since the band's full re-imagining of R.E.M.'s "Out of Time". Their effortlessly soothing sound that fans have come to know and love is in full force in "If Only."
:: Futuretroactivism – Avro ::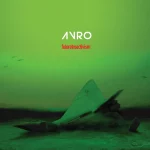 Synth pop is coming back stronger than ever, and we definitely love to see it (or at least I humbly do). Today we're going to present you Avro, a Canada-based new wave synth pop duo. In a way, we can call them the spiritual heirs of early Human League, but that's not all they are. With their first album Futuretroactivism, keyboardist Megan Rose and composer Atom Percy have created a unique project that unites present and future, taking away the anguished weight of the past. In their songs (such as the sublime "Promise Notes") they speak of a dystopian future in which addictions, insincerity and vices rule. A kind of warning to be able to live better in the present, to foresee the future for a better present. Keep an eye on them, we can't wait to find out what else they have in store for us…
I need it
Yeah I really need it
Moaning love out of control
Anxiety and Metrazol
Guarantees through cash machines
Credit cards and Ponzi schemes
Corners cut of future years
Promise notes insincere
Apologies from handsome men
Forty bucks they'll be your friend
Corners cut on future years
Promise notes on crocodile tears
:: "All My Friends" – Drew Thomas ::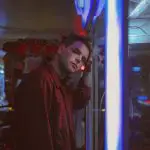 Rising singer/songwriter Drew Thomas continues to pave his way into the alternative scene. In an ode to expectation, he transcends musical barriers and discourses alike. Whether it's his impactful resonance or simply euphoric pop-rock anthems that have listeners captivated by his sound, there is no doubt that Thomas has a real knack for bringing his arena-sized choruses to fruition.
His latest offering "All My Friends" does exactly that. In a rebellion against conformity, Thomas' latest single packs the perfect punch. As he delves into the heteronormative pressure to settle down, he confides, "All My Friends is about watching all of your mates starting to build homes, make families and have kids but refusing to settle down yourself. It's about still having the party lifestyle and getting drunk every night but feeling left behind by the people you used to love."
Ascending with catharsis, "All My Friends" offers the perfect uprising. Almighty verses collide with blaring riffs and Thomas' melodious vocal energy to create a song that liberates with sonority. Thomas continues, "For the LGBTQ+ community, it's not as simple and straightforward as settling down whenever you want and naturally end up resenting stereotypical relationship culture as a result." Whether it's the significance of his lyricism, or his tasteful melodies that have listeners enveloped in his sound, Drew solidifies his stakes as an exceptionally talented emerging artist.
:: "Not In the Mood" – Tess Henley ::
"I'm just not in the mood for you" might seem like quite an "Ouch!" statement. But, as Tess Henley explains moments later, it's the best tactic she can think of for securing her own personal space in a moment of need. Plus, with the upbeat, disco-evocative dance beat she's fashioned, these dismissive sentiments are surprisingly easy to embrace, not to mention sing and clap along to.
Thirty-four-year-old Henley has been making music ever since her college days at the University of Washington, when she self-released her first album, Easy to Love. A string of records have since followed, and another one, Paramount, is set to join the collection soon. "Not In The Mood" was selected as Paramount's lead single, and one can hope that the accompanying album will share that song's positive vibe and creative approach to making soul music dance-ready.
:: "Midas" – ari hicks ::
Most of us are familiar with the famous story of Midas from Greek mythology. It is a narrative of a mighty king who desired that all he touched be turned to gold. ari hicks has concocted a captivating release in "Midas," reminding us to be careful what we wish for. With haunting vocals vibrating over piercing piano, sparkling synths and bass, it creates an unearthly sound that is utterly addictive. She reveals, "I'm someone that has a hard time convincing myself not to dwell, and has an even harder time pulling myself out of it once there. This song is representative of that moment of peace in letting something go and turning into something that no longer hinders you but strengthens you."
ari hicks is an artist on the rise with a distinctly haunting tone, sure to send a chill down your spine. The single is about coming to terms with your actions and their outcomes. Her evocative vocals allow that message to be even more powerful. As soon as the song hits our ear waves we are instantly infatuated. It will become your new guilty pleasure.
:: "No Time To Explain" – Good Kid ::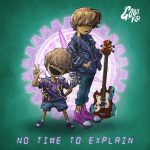 For a high-energy dose of invigorating, rip-roaring rock (a la The Strokes, The Killers, My Chemical Romance), look no further than Toronto's Good Kid and their exhilarating new single. Independently released September 9, "No Time to Explain" rushes out of the gate with a fiery spirit and radiant passion. Churning drums and searing guitars set the tone of a spirited indie rock reckoning with intimacy and vulnerability, with lead singer Nick Frosst's strong, charming vocals swooping and soaring front n' center:
It's been a while
I've been out on my own
I get a little anxious when you call me on the phone
Somebody said that it, it fades away
But in the interim it was hard to see that way
It's been a while I've been out on my own
I'm in denial about living life alone
I said I don't like change but I'm not afraid
I can't keep it together ever anyway
When every page is in disarray
I think we'll be ok
"'No Time to Explain' is about the change that comes with getting close to someone and how it can be scary and uplifting at the same time," Good Kid share. "We've all had love at one point or another, and the song is about that moment when you let yourself be vulnerable. where you're like – well, I'm ok not knowing what's next, this is worth it." Truth be told, anyone who's known love has been at this precipice – that  pivotal point-of-no-return – and now, we have a captivating rush of anthemic rock to complement the rush of blood that invariably accompanies this singular experience.
In good company with contemporary pop-savvy rock bands like The Happy Fits and The Rare Occasions, Good Kid are without a doubt an artist worth watching close over the coming months. Their first single release of 2022, "No Time to Explain" has already racked up nearly 300,000 global streams on Spotify alone, and for good reason: Music this good hits hard and leaves a lasting mark we can't help but come back to time and again.
It's been a while I've been out on my own
And I'm in denial about living life alone
I said I don't like change but I'm not afraid
I can't keep it together ever anyway
When every page is in disarray
I think we'll be ok
I said I don't like change but I'm not afraid
I can't keep it together ever anyway
When every page is in disarray
I think we'll be ok that way
— — — —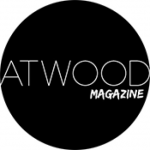 :: Weekly Roundup ::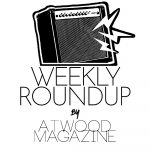 ---
:: This Week's Features ::
---