Every Friday, Atwood Magazine's staff share what they've been listening to that week – a song, an album, an artist – whatever's been having an impact on them, in the moment.
This week's weekly roundup features music by Claudia Isaki, IDLES & LCD Soundsystem, Richie Quake, Hotel Fiction, Joel Culpepper, Good Morning, Seth Glier, The Kid LAROI, Jung Kook, & Central Cee, Kenzie Cait, Wish Queen, The Black Tones, Little Dragon, Holden Miller, Delilah Brao, Kirsten Ludwig, & Vince Guaraldi!
•• •• •• ••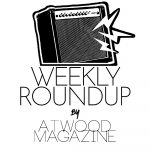 :: "Marathon" – Claudia Isaki ::
A heavy and heartfelt eruption from within, Claudia Isaki's first song of the year is a musical and emotional "Marathon." Visceral, intimate songwriting marries beautifully breathtaking, softly cinematic sound as the Paris-based, French-Congolese singer/songwriter bares her soul for all to see, hear, and feel. The lead single off her forthcoming EP More Flowers aches from the inside out as she dwells in a dark space, capturing what it feels like to feel suffocated by the world around you, with no way out of that suffering and grief.
"I wrote it while recalling a time of deep depression and anxiety I'd been through (during lockdown – again!)," Isaki tells Atwood Magazine. "I couldn't find meaning in life despite my faith and I wished to die but would have panic attacks at the thought of dying. I was only able to write about it after the fact, once I'd recovered and was grateful God kept me alive. I wasn't sure I was brave enough to release it as it's my most personal work to date. This song is the epitome of the project, and the title 'More Flowers' was inspired by the bridge in French: Dis-moi qu'il y a encore des fleurs prêtes à éclore / Dis-moi qu'après la nuit je serai toujours en vie: Tell me there are still (more) flowers left to bloom / Tell me I'll still be alive when the sun comes up. Steve (bass) and I wrote this part as we were recording additional vocals at home."
"'The way my eyes are crying, it's not crying anymore' is taken from a Samba song called Gamaçao Danada (crying the way I cry for you is not crying, it's overflowing), and I couldn't find better words to describe anxiety attacks! I used sleeping as a coping mechanism to depression so I wanted to recreate a feeling of eerie calm and quiet, before being brought back to reality with the drums. It was important for me to close the EP with the song and its last words, 'It's not over 'til you say so' – it really conveys the core message of this project."
Thankfully, there is a light, and Isaki makes her way toward it – slowly, but surely. Rather than drown in the darkness, "Marathon" ends on an uplifting and hopeful note, inspiring us to feel that warm glow of hope in our ears and hearts. Pulling inspiration from all parts of the globe, Claudia Isaki is beautifully soulful, sweetly folk, intimately alt-pop, radiantly neo-gospel, and so much more. Ultimately, this song is one of raw, unfiltered humanity. Because we all know suffering, and we all need redemption.
:: "Dancer"- Idles ::
Idles are a"post-punk" band from Bristol, England whose sound and ethos is more concerned with conveying a message of positivity and love than concern for genre labels. That being said, Idles are known for their heavy, noisy guitars, pounding rhythm section, no-nonsense, often gruff vocals, and truly wild live shows, and in preparation for their fifth album, Idles presents "Dancer."
"Dancer," like many Idles songs, is a celebration of love through the observance of being a loving, expressive human. The vocals are passionate, the guitars are dark, repetitive, and focused, and the rhythms are heavy, consistent, and danceable; motorik for the dance floor. On top of it all, "Dancer" features backing vocals from Nancy Whang and James Murphy of LCD Soundsystem, which results in incredibly catchy and incredibly melodic chorus sections. The group's fifth album, Tangk, is out February 16, 2024
:: "Entire Vampire" – Richie Quake ::
The time-old saying goes, "A jack of all trades is a master of none." For Brooklyn-born multi-instrumentalist, singer-songwriter-producer Richie Quake, though, this couldn't be further from the truth. Nostalgic and riveting, timeless and evocative, Quake's multilayered, multidimensional music brings peace and pleasure to the ear and imagination. Released this Wednesday, October 18th, his latest single "Entire Vampire," a gritty, soaring indie-rock title, is solid proof that one can be a master of all trades.
"I have an ex that was obsessed with blood," he shares on the track. "She gave me a vial of her blood when we broke up. She used to say her biggest fantasy was for me to suck her blood. That relationship didn't work out for a lot of reasons. It left me feeling extremely broken for the better part of a year. I ended up writing this song because I wanted to be able to accept everything I was feeling. Sometimes I want to feel nothing, and sometimes I want to feel everything… sometimes I feel small and sometimes I feel powerful."
A vulnerable, valiant track lying at the intersection of grunge and shoegaze, "Entire Vampire" masterfully fuses the sounds of soft acoustic and rowdy electric guitars, perfectly coinciding with lyrical themes of heartbreak and apathy, and passion and power. In the wake of Richie Quake's sophomore LP, Dog, due November 15th, "Entire Vampire" not only cements the record as one of the most exciting forthcoming releases this year, but also Quake's identity as a musical multitalent.
:: "Allure (Reimagined)" – Hotel Fiction ::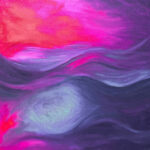 It has been a year since Atlanta-based duo Hotel Fiction (AKA Jade Long and Jessica Thompson) released their debut EP, Enjoy Your Stay, and it's safe to say that we've been doing just that. Now, Long and Thompson happily welcome listeners back into the fray by revisiting the EP's third track "Allure," releasing the revamped version today (Oct. 20).
While the lyrics to the track haven't changed, the tone has entirely shifted — forgiveness takes up the space where fiery anger and spite once lingered. Hotel Fiction has undergone an emotional metamorphosis and is proud to share their growth with the world. Gone is the sense of burning self-hatred, and in its stead is a sense of compassion for the mistakes they once made.
Where the original track featured crashing guitars and fuzzed-out vocals, the new rendition showcases a spacey, gentle, acoustic soundscape. The rage-filled bridge where Long and Thompson sing, "Yeah you thought she was the answer / And now you have nothing at all / You blame it on mistakеs / But it was you who made that call," is now full to the brim with empathy and understanding; all backed by snappy percussion and hazy guitar riffs.
Hotel Fiction eloquently provide listeners with a reminder that things do indeed change, feelings come and go — but ultimately some songs (like "Allure") will stay gold forever.
:: "Casual Lies" – Joel Culpepper ::
That Joel Culpepper and Tom Misch are collaborating on an EP together is a beautiful gift to music fans all around the world. Both singer/songwriters with a touch of soul (or indie/soul-adjacent), the London-based artists announced the late October release of Happiness Is Only A Few Miles Away (via Beyond the Groove) last month with the smoldering intoxication "Free," a duet full of feverish funk grooves and fiery, intoxicating vocals. Culpepper's new record (produced by Misch) promises to bring more of the deep-diving reflections and breathtaking sounds we've come to know and love him for – 2021's Sgt Culpepper remains a singular work of art that deserves not just to be heard, but taken in for all its musical and cultural worth.
Released October 13, "Casual Lies" is the second track from the new EP. The Culpepper solo song is smooth, seductive, and achingly raw – seeing him wear his heart on his sleeve as he delivers a heartfelt apology to a loved one:
I should apologise
For what I saw in your eyes
Cause I never meant to cause you pain
We promised we wouldn't fight
Or hold on to long goodbyes
Cause that would just break our hearts again
And yet here we are
Here we are
It's on my mind
Every night
Are we really better on our own
"During this EP process, Tom and I were really inspired by the songwriting of bands and artists like Fleetwood Mac, Gilbert O'Sullivan and Bill Withers," Culpepper tells Atwood Magazine. "I remember when getting in the studio to write with Jimmy Napes for the first time us playing him Gilbert O Sullivan's "Alone Again, Naturally" and him saying 'Ok cool, this is like one of the greatest song writes in the world, is that what you guys are going for, let's do it!' I just wanted to write a tune that was melodically strong as it was conceptual. And Jimmy is not only a great writer; he's an extractor. He helped in pulling out that sentiment in me and leaving no stone unturned lyrically. It's all there in the song, my soul is in there."
Culpepper calls "Casual Lies" a "truthful tonic to one's self"; a reminder to be humble and honest in all that we do, not just with others but with ourselves. It's a beautiful message, delivered in a song that not so much begs, as demands for repeat listens.
Even at his low, Joel Culpepper gets us high. He is just that good.
You say I led you on
I know that I got it wrong
Love is a dangerous game to play
I couldn't compromise
Kept telling casual lies
That we would be fine
That we were strong
And yet here we are
Here we are
It's on my mind
Every night
Are we really better on
Are we really better off
Maybe we are better on our own
:: "Dog Years / Queen of Comedy" – Good Morning ::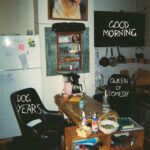 Australian indie rock duo Good Morning, at first listen, seem like a bigger band than they in fact happen to be: It's just Stefan Blair and Liam Parsons, after all. But tracks like "Dog Years," off the group's recent double single of the same name, have a depth and richness to them that sounds bigger than just a duo on stage.
That much was on full display as the Melbourne-birthed band opened for Frankie Cosmos at Polish community hall/concert venue Warsaw deep in Greenpoint, Brooklyn earlier this month. There's an air of playfulness to what Blair and Parsons do, and a sepia-tinged warmth to songs like "Dog Years." The group has also noted they'll continue to put out alternating double singles this fall (one by Stefan, one by Liam each time).
It's an exciting prospect if the recent duo of singles left listeners wanting more. Indeed, fans have seemingly been clamoring for more since Good Morning dropped the now-100-million-plus-streamed "Warned You" in 2014. Here's to many more "good mornings" on the horizon by way of Australia.
:: "Mammoth" – Seth Glier ::
Climate change is a major environmental issue plaguing the world today. This concept though, comes with a wide range of beliefs. Most people understand how important it is to protect our planet and that this is a very real concern, but there are some that say climate change is a hoax. Seth Glier grasps all too well the importance of the matter. He contemplates its significance with "Mammoth." The indie-folk single begs the question, "What if you were brought back in order to rescue humanity?" The singer/songwriter shares, "Scientists Sergey Zimov and Nikita Zimov are in the process of picking through the ice and melting permafrost of northern Siberia for the perfect frozen sample of a Woolly Mammoth. Their goal is to take the DNA and bring the mammoth back to the plains it once roamed. There is some merit to this idea as a climate solution."
His warm, delicate vocals drift atop soft, clicking soundscapes and that ethereal quality is deeply emotive. The visuals maintain that otherworldly air, displaying lush blue and white ice caps. The almost black parts of the imagery depict the dark effects of climate change.
Massachusetts native Glier crafts many pieces that channel nature's splendor and this stunning single does the same. The song is off his upcoming album EVERYTHING, which is set for release January 26th. The eight-track body of work encourages listeners to envision a world where humans are one with the earth. If people formed a symbiotic relationship to the world around us, things could be so much better. His offerings remind us of that potential harmony.
:: "Too Much" – The Kid LAROI, Jungkook, Central Cee ::
New collaboration alert! This time Jungkook has been tapped alongside Central Cee in The Kid LAROI's latest single, "Too Much," releasing just ahead of his upcoming album out next month. Speculation of a collab started brewing as soon as The Kid LAROI started following BTS' youngest vocalist and one of the UK's top drill artists, Central Cee. Confirmed just a couple weeks later, much to the excitement of fans and non fans alike.
Uh, if we had the chance and the time to spend
Would you do it again? Would you do it again?
Was it too much? Uh, yeah (Too much)
Was it too much? Ayy, uh (Too much)
Now you're callin' your friends 'cause I'm gone again
When I'm back around, would you do it again?
Was it too much? Uh, ayy (Too much)
Was it too much? Uh, ayy (Too much)
The chorus begins with Jungkook and slowly transitions into The Kid LAROI, almost like a conversation back and forth between the two. Central Cee's assertive rapping adds a nice complexity to the song, rounding out the message the song is trying to assert to a certain someone. The music video embodies this same overall connection between the singers and rapper, providing the perfect juxtaposition between lyrics and the vocals.
If this is any indication of what's to come off The Kid LAROI's newest album, then fans and non fans alike are in for some great ear candy.
:: Innocence – Kenzie Cait ::
Nashville-based artist Kenzie Cait's songs exude so much raw ache and soul. Her new EP Innocence provides that same stunning passion. With detailed lyricism and smooth, poignant vocals reminiscent of Taylor Swift and Olivia Rodrigo each tune off the EP tells a powerful story. The singer reveals, "When people listen to my music, I want them to know that dramatic emotions are okay, and that they should have grace with themselves. I hope they know it's ok to react to moments in life in a natural way."
Beginning with the title-track "Innocence", the piece weaves a gentle fabric of desire and fear. Through dewy, twinkling soundscapes, she courageously expresses holding onto the simplicity of romantic innocence. The second song "That Girl" is a haunting and honest account that details a relationship's demise. Lines like "I'll come right back if you ask me to, but I don't want to be that girl that you know will forgive you" demonstrates standing your ground even in times of weakness. Listeners will resonate with the immense strength of this offering. Concluding with Phantom Pain, it is a heart-wrenching work of delicate acoustic guitar and lush, ethereal tone. The track is an emotive tale that speaks to a pain in your heart that never fully leaves. Phantom Pain is a truly moving end to a stirring EP.
:: "Grievances" – Wish Queen ::
Grace Sullivan's fourth single as Wish Queen is a beautiful, soul-on-sleeve dream pop enchantment: The kind of cathartic inner reckoning, driven by strong, seductive vocals and drenched in dreamy instrumental harmony, that leaves us stunned, stirred, and utterly enraptured. Released October 13, 2023, "Grievances" is truly a deep dive into the self; our psyches, our insecurities, and all those demons that keep us from realizing our full potential:
Mindless consumer
Late nights on the computer
I wish my skin was smoother
I wish I started sooner
Later bloomer
Do they think I'm a loser?
And can you see right through her?
You're not who I thought you were
And I don't even know why
And I don't even know why
I hurts too much, I can't cry
And I don't even know why
"I put off sharing my music with people for a long time," Grace Sullivan tells Atwood Magazine. "For many of the reasons lay bare in the song; insecurities, comparisons, and just feeling overwhelmed with the state of all these broken systems we're all trying to function within. I'm very sensitive, and I'm generally terrified. And at first I kind of wanted to write it and discard it to move forward with Wish Queen, like a stream of consciousness purge and be like, "so glad I got that out of my system, now I can move forward with the art." It felt too vulnerable and self involved to share, like I was reading my middle school diary or something."
"But after playing the song live, I realized it had evoked some deep courage in me that I didn't know I had. Anger and frustration and sadness can be really powerful tools. And then I started to compare it to songs I've always loved like Rodriguez's "This is Not a Song, It's an Outburst" and the Cranberries "Zombie," and my new favorite artist, Ethel Cain's "American Teenager," hearing similar themes echoed within those songs, and realizing these songs are just as much about the collective as they are about anyone's individual experiences."
"I tried a lot of different styles on this song. It's been slow and sorrowful, it's been more rocky and angry. But it really found its legs when I began working with my producer, Austyn Benyak. And the end result is that this deliciously angsty song is shrouded in these beautiful synths and shimmering guitar layers. And then you're dancing in your car with the windows down while singing about the worst parts of being alive right now. And its healing. And I hope it's something other people will be able to find some solace in."
Emotionally charged and sonically spellbinding, "Grievances" leaves it all on the table as Wish Queen doesn't so much "wish" for a change, but rather finds strength within to bring it about herself. This song, wallowing thought it may seem, is a resounding, empowering eruption from the depths lying deep within us all.
Needless to say, Wish Queen is an artist to watch forevermore.
:: Cobain & Cornbread – The Black Tones ::
I've been looking to fill my repertoire with more women-fronted and Black-led rock music. There's something very righteous to me about it. It can often be transgressive and there's almost always something anomalous and unique coming from that perspective. A few weeks ago, I stumbled upon The Black Tones and their debut 2019 album, Cobain & Cornbread. Immediately, I was confronted with lead singer and guitarist Eva Walker's growl, her swagger, and the mastery of her instruments. Alongside her twin brother and percussionist, Cedric, the duo created a sound that feels like getting a front-row seat to a classic blues rock jam session.
Cobain & Cornbread as a title is meant to evoke imagery of the siblings' roots; being born in the South and having grown up in Seattle among the alternative and grunge scenes. They manage to blend substyles of folk, funk, gospel, and Americana alongside their punk ethos. Album standouts "Plaid Pants," "Striped Walls," and "Welcome Mr. Pink" present a theme of playing with colors, textures, and patterns and turning them into compelling sonic landscapes. Cedric's drums are heavy and crashing, while Eva's guitar bursts with reverb and her vocals alternate between wry slinking and uninhibited belting, and are always fascinating.
The songs are unadorned and uncomplicated while still finding complexity, especially as in the politically-subversive and anthemic "The Key of Black (They Want Us Dead)," and "Mama! There's A Spider In My Room!" The Black Tones expertly blend classic rock 'n roll elements alongside Delta blues and even traditional spirituals, riding a perfect line between the past and present of a genre that, in a restrained way of describing it, has not historically welcomed Black perspectives or expertise. The Black Tones dole this out in spades. Their particular equation and their individuality sound like the future is calling.
:: "Slugs of Love" – Little Dragon ::
Little Dragon are a breath of fresh air, a genre-blurring act that can go equal parts funky and groovy, or blissed-out bedroom pop – that much has been proven clear over the past decade. It's especially the case since early 2010s indie smash "Ritual Union," which has an earworm quality bands spend years trying to perfect. And they haven't lost a step over the years, either.
A Little Dragon show, as the band proved during a rapturous outing last weekend at Brooklyn Steel, promises surprises and delights aplenty, whether you've seen the band at a tastemaking festival like Lollapalooza or within a packed club. "Slugs of Love," the title track off July 2023 LP of the same name, showcases the band's range handily.
It talks of the "endless ecstasy" and "endless craving" that love brings, perhaps as two people inch towards one another like, well, slugs. It's an abrupt visual that shows another side of desire, complete with a sonic template that's as engaging as any indie hit released this year
:: My Brain Is Fired – Holden Miller ::
Ever feel like some days your brain has just gone kaput. Whether it is pure exhaustion or mental health strains, often there can be moments where our mind just goes blank. Holden Miller's My Brain Is Fired is an indie pop/rock album surging with folk undertones. The 10-track collection takes his anxious and depressed tendencies and pairs that with his playful, fun-loving side to craft an intoxicating juxtaposition.
The title-track is a catchy anthem all about a cranium in chaos. With passionate vocals skating over glistening guitars and vibrant hand clapping, it is the ideal anthem for anyone whose brain has left the building. ILY (I'm Losing You) is a dream-like, delicate piece about feeling like a person is just beyond your grasp. Many of us understand that notion all too well, making the radiant ILY utterly relatable. It's these and other quirky yet stirring tracks that lend to a fresh and compelling body of work.
Though Miller takes influence from musical great such as Jack Johnson and Jason Isbell, the singer has concocted a unique quality all his own. His smart lyrics and emotional tone put listeners on a profound path. This album has that same level of depth and intimacy.
:: "Over The Phone" – Delilah Brao ::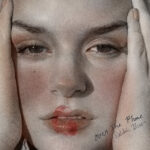 Breakups can be awkward. We seek to find closure, but unfortunately things do not always workout that way. Captivating indie-pop artist Delilah Brao's song "Over The Phone" details a brutal breakup that occurred over FaceTime after dating a person for years. Silky angst-driven vocals float atop a delicate folk backdrop to craft a stunning and emotive track.
"Over The Phone" is off of her upcoming seven-piece EP Since You're In New York. In that reflective compilation she focuses on heartbreak and new beginnings. The Boston, MA born, Los Angeles based artist has made a splash in the music scene working with big writers such as DJ Sabrina The Teenage DJ and Josh Polack. This mesmerizing work keeps that strong momentum going.
:: "On the Outside" – Kirsten Ludwig ::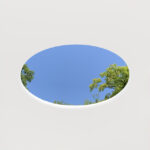 A calm, cathartic rush of sound washes over the senses as Kirsten Ludwig treats our ears, our hearts, and our souls to a moment we'll not soon forget. The second single taken off her forthcoming sophomore album Sunbeam (out November 10th via Oscar St. Records), "On the Outside" is an enchanting anthem for wallflowers everywhere: "Spending too much time in my head again," Ludwig sings at the song's end, echoing a sentiment so many of us feel all too often.
Brutally honest, raw, and achingly intimate, the Toronto-based singer/songwriter deftly crafts a spellbinding indie pop sound akin to that of Tennis and Alvvays. She lures us in with lush layers of guitars and synths, all delivered alongside poetry full of vulnerability and palpable intent:
Listening back
I had so much to say
To cover up the hurt
To find some sort of power in my words
If only I could accept, I
The way things were
The way they were left
"While spending most of my 2020 walking around my neighborhood, 'On the Outside' started to trickle in," Ludwig tells Atwood Magazine. "A word here and a sentence there–reliving memories; wishing I could alter the way I showed up in them. I began to reflect on why, throughout my life, I've always felt like an observer, a wallflower, and at times, invisible. Despite never pinpointing a concrete answer, it at least felt nice to put into words; that feeling of being on the outside looking in. There's this person I truly am, and there's this person others expect me to be for them – which one am I?"
"From the get-go, I knew I wanted to have prominent, saturated drums; I wanted them to drive the song forward as I slipped backwards in time. I'm usually drawn to filling every pore of my songs with lush sounds, but it felt right to pare back the instrumentation and leave some breathing room; making the chorus that much more satisfying."
Everything about me
Feels so strange
On the outside
On a different page
And there's no way
For me to actually be
Exactly how you
Choose to see me
A radiant and restless inner reckoning, "On the Outside" explores a common dissonance between who we are within, and who we are on the outside. It's a search for alignment, and even more so, for self-knowing.
Needless to say, Kirsten Ludwig has us spellbound.
Something about
Being locked away in the house
It's everyday going
On and on and on and on and on
Thinking about
Every last thing
Spending too much time in my head
I can't do anything
Everything about me
Feels so strange
On the outside
On a different page
And there's no way
For me to actually be
Exactly how you
Choose to see me
:: "Linus and Lucy" – Vince Guaraldi Trio ::
The holiday season is upon us. What better way to celebrate than with some hot chocolate and timeless music from Vince Guaraldi?
The sound of that opening piano transports the listener back to where they were when they first watched Peanuts. It's easy to picture the peanuts gang dancing with "Lucy and Linus" playing. The rhythmic hi-hat, the nimble piano, the fun that the trio is having while playing the song. Who knew a song could be so joyful without any lyrics?
— — — —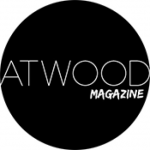 :: Weekly Roundup ::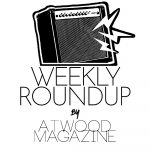 ---
:: This Week's Features ::
---