British artists Keir and Fenne Lily have a way of bringing out the best in one another – not only from a musical standpoint as in their stirring duet "leave a light on," but also on a far deeper human level.
for fans of James Bay, Phoebe Bridgers, Vance Joy
Stream: "leave a light on" – Keir, Fenne Lily
---
Magic happens when you put British artists Keir and Fenne Lily together in the same room – both physically, and virtually. The longtime best friends have a way of bringing out the best in one another, not only from a musical standpoint, but also on a far deeper human level. There's comfort and familiarity in their kinship; a willingness to let their guards down and be their true selves, unfiltered and free. It's evident in their banter, as well as in their song: A beautifully raw and vulnerable upheaval of longing and love, strength and support, Keir and Fenne Lily's duet "leave a light on" captures the saving power of friendship and connection in the face of loss.
Once was enough
Realised everything turns to dust
Everything to dust
I lied in your words
When you said everyone has to go
Everybody goes
When the night is falling I can barely look in your eyes
I wanna say a thousand things that I could never describe
Released April 9, 2021 via Vertigo Berlin / Universal Music GmbH, "leave a light on" shines with pain, passion, and compassion. It's a song of heartache and yearning, and "leaving a light on" for someone who isn't coming home. By the same token, it's also a song of finding comfort in others' embrace, and ultimately, of recognizing the efforts of those who are there for us when we need them the most – who "leave a light on" for us in our darkest moments. Keir and Lily join forces in a stirring chorus that glows as breathtaking harmonies and charged drums rise to an emotional fever pitch:
I wanted everything to never end
Can we start again and leave a light on
Leave a light on
I waited every day, you never came
To set it straight, I'll leavе a light on
Leave a light on
Speaking to Atwood Magazine, Keir explains that he wrote the song earlier in the COVID-19 pandemic's lockdown, following the death of his grandfather and the end of a long-term relationship that left him feeling lost, lonely, and a little broken inside. "I remember being on FaceTime constantly with Fenne, mostly consisting of her watching me cry," the 26-year-old pop artist explains. "After a little bit of healthy wallowing, I started writing again. In a way, I suppose, the song is about that time. It's about everything I was feeling. Fenne was really there for me. Even though we couldn't see each other in person, she helped me feel like a human again. Because of everything that happened, the song and the video are really close to my heart. To have my best friend in the world be part of it all, is so goddamn cool."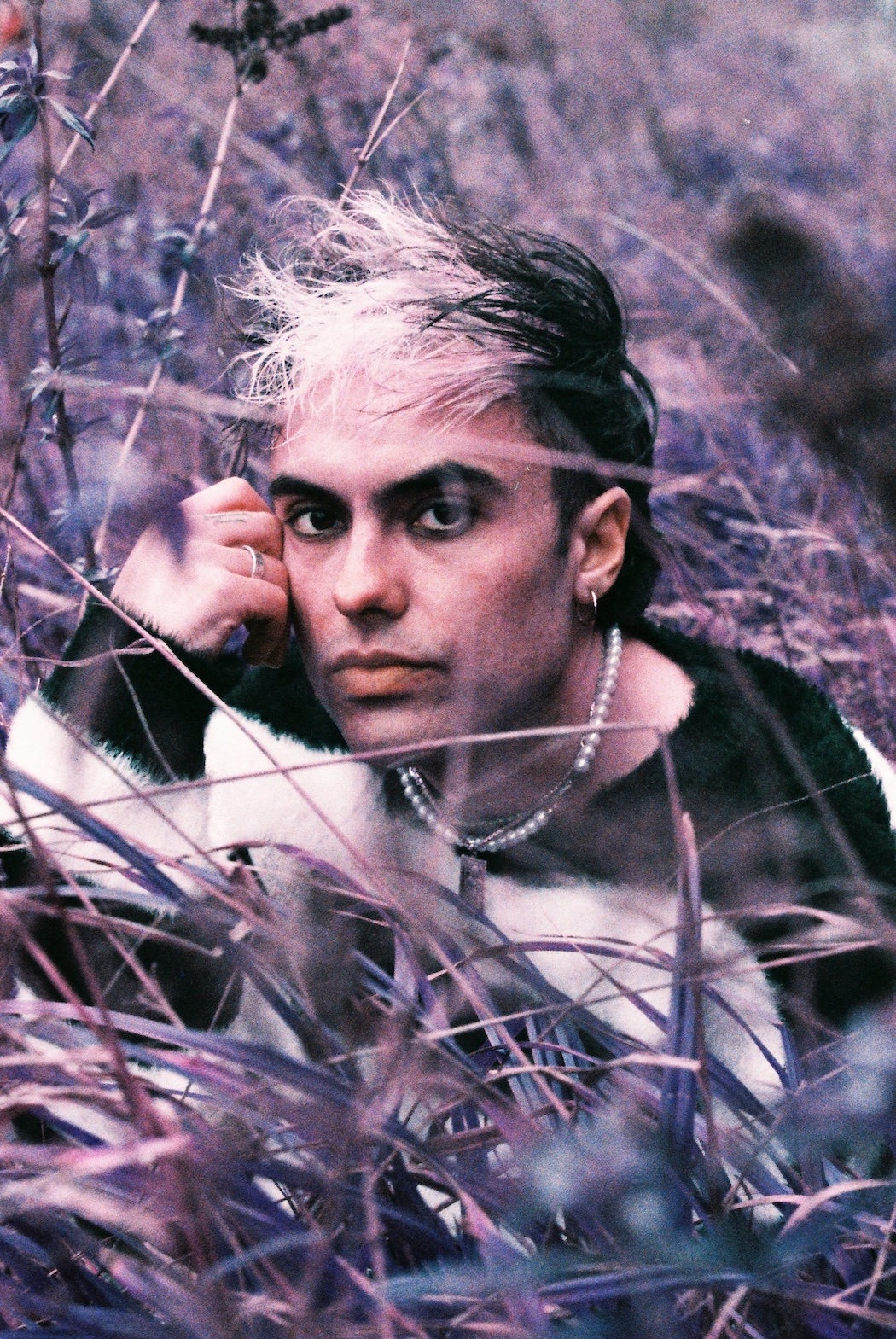 Keir holds nothing back in this visceral release, his emotive voice roaring above the surrounding mass of pads, percussion, and guitars. Following Lily's moving second verse and another shared chorus, Keir escalates emotions even further and spills his guts in a dramatic, cathartic, and gut-wrenching bridge: Serving as the song's crescendo, it's the peak of passions and a raw, diary-like admission of what this whole song is really about:
Every time I look in your eyes
I know that you're the only one I can call
Do you realise that for me
You never really went at all?
It's a poignant moment of truth that leaves listeners breathless and stunned – in awe of the inner overhaul that Keir and Fenne Lily have managed to convey in four short, yet utterly captivating minutes.
Atwood Magazine recently invited the two best friends – who grew up together in Bristol, and have seen each other's careers take off over the past five years – to interview one another. The questions they chose to ask themselves are fun and intimate, and their answers are equal parts heartfelt, honest, and at times hilarious – a testament to that kinship we hear so cinematically expressed in "leave a light on."
The following months since their song release have seen both Keir and Fenne Lily keeping quite busy. Keir (who sometimes stylizes his name in all caps, like KEIR) released the rip-roaring, guitar driven alt-pop anthem "Boys Will Be Girls" this past June, and Lily recently released BREECH (Acoustic EP), consisting of a set of four stripped-back songs from 2020's sophomore LP BREECH and a cover of MUNA's song "Taken." Needless to say, both artists are continuing to find ways to thrive – and continuing to support and be there for each other along the way.
I wanted everything to never end
Can we start again and leave a light on
Leave a light on
I waited every day, you never came
To set it straight, I'll leave a light on
Light on
— —
Stream: "leave a light on" – Keir, Fenne Lily
A CONVERSATION WITH FENNE LILY and KEIR
What's the title of the best song that's never been written?
Fenne: ghosts can do whatever they want
Keir: the ballad of the dirty baguette
Worst accidental impression you gave to a band you supported?
Keir: We were supporting the drums at shepherds bush and bens bass went doolally (and he didn't have a spare) so mike our tour manager had to run up about 18 flights of stairs (whilst we were onstage padding for time) he burst into their dressing room and begged to borrow their bass, I think they thought we were quite weird lol, we got the bass and played the show though yay
Fenne: I was playing a festival on the same bill as travis – after their set i was rowdy drunk on Norwegian wine and i went up and said what's it like playing songs you wrote when you were twenty? They were really nice and told me they were happy to still be playing music today. I felt like a little twat – I thought I was being, funny and I wasn't.
Have you ever had a fight with a footballer?
Keir: No.
Fenne: I was working at a lobster shack and it was the vip area and rio ferdinand had just finished a huge breakfast that came to 400 pounds with his football team and he started walking away without paying so i ran up to him and said sorry rio ferdinand but you haven't paid for you lobster lunch and he looked down at me from his high height and said, "what you gonna do? you gonna fight me?" and I said "i don't think so" and then he started walking away and I had to get my manager to sort it out
Worst thing you ever bought online?
Fenne: I bought a pair of trousers which I was really excited about, when they came they were tiny trousers for a tiny barbie
Keir: I bought a big tub of massive lollipops for a music video and forgot to use them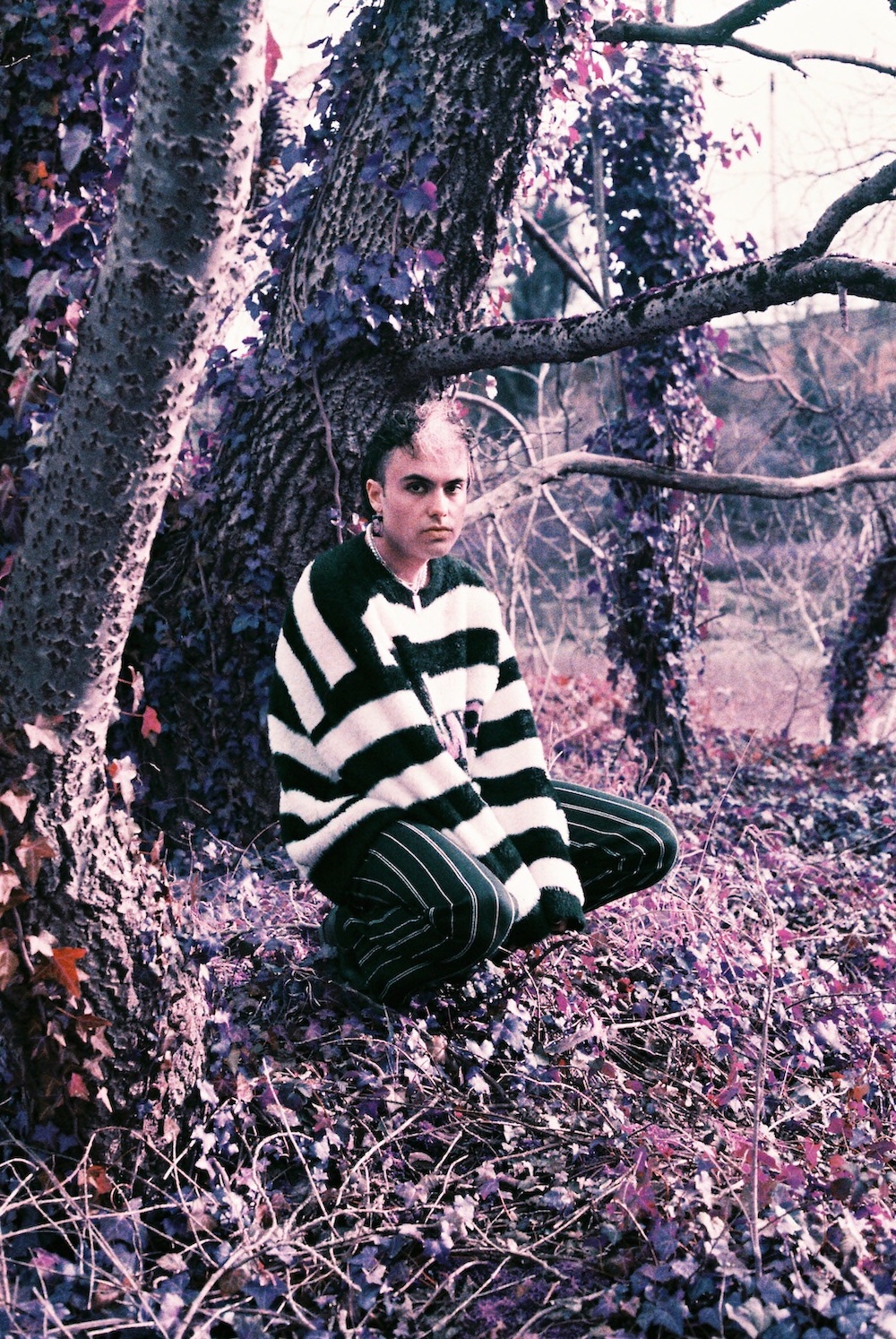 What's the most debauched thing we've done together?
Keir: we put some stuff in a skip once and ran back to yours in the dead of night
Fenne: rode a horse
Least favourite bodily hole?
Fenne: ear
Keir: nose
Least favourite quality about each other?
Fenne: when you get hungover you never wanna hang out you just wanna read chaucer
Keir: You won't keep your natural hair colour 🙁
Name the other person as a pizza topping.
Fenne: sardines
Keir: pineapple
You can swap bodies but not voice with any artist. Who do you choose?
Fenne: Grace Jones
Keir: Beyoncé
What's your perfect day's weather?
Keir: its mental and hot and its barcelona
Fenne: crisp and sunny and the snow isn't melting
What's your perfect day's group activity?
Keir: rounders forever
Fenne: semi nude horse riding; galloping , wither without optional bow and arrow, no slaughter is happening just shooting at the ground and trees and stuff
What's your perfect day's soundtrack?
Keir: Saturday Night Fever
Fenne: Jacques Brel's Greatest Hits
— —
— — — —
? © 2021
:: Stream Keir ::
---