Let's go down, down to Jericho now, and dip our feet in the river
There's something electric about the moments just before a storm. Tension builds all around: The air becomes thick, heavy with anticipation; our hair stands on edge – we can sense the change in the atmosphere as something great, something far larger than ourselves, looms on our horizon. It crawls closer ever so slowly, steadily… It's in no rush; it's inevitable.
It's the most incredible, overwhelming sensation – and there's no escaping it.
Like the restless calm before the storm, Onr.'s "Jericho" is an engulfing wave of tense energy, an intense movement of music and emotion ready to erupt at any second.
Let's go down, down to Jericho now,
and dip our feet in the river
I'm sick of rolling 'round this silicon soul,
like throwing stones at a mirror
Watch: "Jericho" – Onr.
---
Atwood Magazine is proud to be premiering the music video for Onr.'s debut single "Jericho," a stark black-and-white introduction to the recent Capitol Records signee and the perfect accompaniment to his powerfully evocative song. Directed by Scottish director Omar Al-Zidjali, "Jericho" intersperses shots of Onr.'s musical performance with footage of Glasgow and Scotland – offering the perfect first look into Onr.'s identity.
"I'm delighted to release the official video to debut track 'Jericho,'" Onr. tells Atwood. "We've really tried to capture those first few months of our beginnings – so like the track itself, it's a bit of where we're from, a bit of who we are, a bit of what we do. The response to 'Jericho' has been just incredible; I cannot thank everyone enough for their support. And this is is only the start."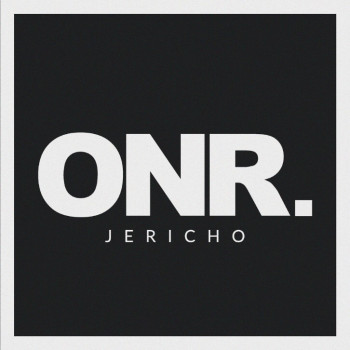 I see it lurking, genuine, American fear
Get your brother
God loves a million doe-eyed children
To cower in his honor
Let's go down, down to Jericho now,
and dip our feet in the river
"It feels right to me that 'Jericho' is the first Onr. track that people will hear," the artist continues. "I wrote it at a time when I'd stopped caring about how my writing was perceived. That was the catalyst for everything this became."
A propulsive rhythm finds the drums, bass, guitars and keys in sync with each other as the band masterfully builds a controlled, nerve-racking charge. Onr.'s deep, steady voice adds another layer of unrest as he expresses his own need to break free from the present, with all its uncertainty and angst.
The band explodes just past the halfway mark, flooding the senses with a massive release. We're finally given the chance to bask in the grey – an inconclusive area between the black and the white where nothing is certain, and everything is chaos. It's intoxicating, a seismic shift that gives "Jericho" a special, seductive edge.
"At its heart, 'Jericho' is an old-fashioned protest song," Onr. observes. "It's been missing a little in recent times, and it hopefully reflects the frustration and feeling of helplessness that comes with living in the modern world, but it harbors a sort of gentle aggression throughout. It's more of a 'call-to-arms' than a submission." We don't sink into Onr.'s sound; we rage with it.
This is just the beginning, and what a start it is: "Jericho" is as much the calm before the storm as it is the storm itself, a passionate and furious ecstasy that leaves us wanting more. The tide is high and momentum is rising for Onr.; we cannot wait for what the Scottish act delivers next.
For now, immerse yourself in the sights and sounds of "Jericho," exclusively on Atwood Magazine!
— —
— — — —
photo © Omar Al-Zidjali
:: Listen to Onr. ::