In honor of Asian American and Pacific Islander Heritage Month, Atwood Magazine has invited artists to participate in a series of essays reflecting on identity, music, culture, inclusion, and more.
•• •• •• ••
Today, Thai music producer, artist, screenwriter and songwriter Roskamala shares her essay, "Feeling Like a Global Misfit as an AAPI Artist," a story about her uneasy journey feeling like a misfit in both Asia and the US and how this has shaped her music, as a part of Atwood Magazine's Asian American and Pacific Islander Heritage Month series.
Born and raised in Thailand, Roskamala became an actress and fashion TV host. Realizing that her dream was to pursue music full time, the songwriter moved to the United States and teamed up with acclaimed Grammy award-winning producers Ghian Wright (Paul McCartney, Coldplay, Janet Jackson, Foo Fighters) and Robert L. Smith (Lady Gaga, David Bowie, U2) for her debut EP.
Roskamala's new EP, entitled 'truth she told,' is an existential narrative on the trials and tribulations of what it is like to be human and how our experiences shape who we are. She confides, "We all have our own stories to tell of good times and bad times. We tend to focus too much on the bad times, but one thing I believe in is hope. You will find this in every one of my songs if you have the right attitude and learn from our shared experiences. Life can be tough but we all have the power to make it better and create a wonderful future." Roskamala brilliantly relays these extreme emotions in relatable narratives, touching the listener and inspiring them to try and find hope and understanding that they're not alone in every struggle. Sonically, truth she told features a variety of genres including dark pop, R&B, rock, and even soul for an intoxicating collection of songs.
A true artist, Roskamala is dynamic and mult-faceted. Her debut EP is imaginative and creative, capturing the essence of love, loss and new beginnings.
•• ••
"FEELING LIKE A GLOBAL MISFIT AS AN AAPI ARTIST"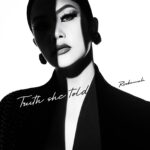 by Roskamala
I am originally from Thailand, have lived in many countries, and immigrated to the US in 2020. In Thailand, I worked as a Fashion TV host and music producer, but my childhood dream was always to become a musical artist.  After moving to the US, I was finally able to pursue my dream and launched my music career as a songwriter, director, actress and music producer.  Let me share some of my experiences in both Asia and the US and how this has shaped my work.
In Asia, there are so many attitudes and expectations which never felt right to me. Most Thai women of my generation were taught to be housewives and marry only the same race and class.  We're told to marry equal or richer, since class privilege and wealth is so important.  I found this to often praise the rich more than the dreamers and artists. Fortunately, the recent wave of Korean music and cinema is playing a powerful role in changing perceptions and stereotypes.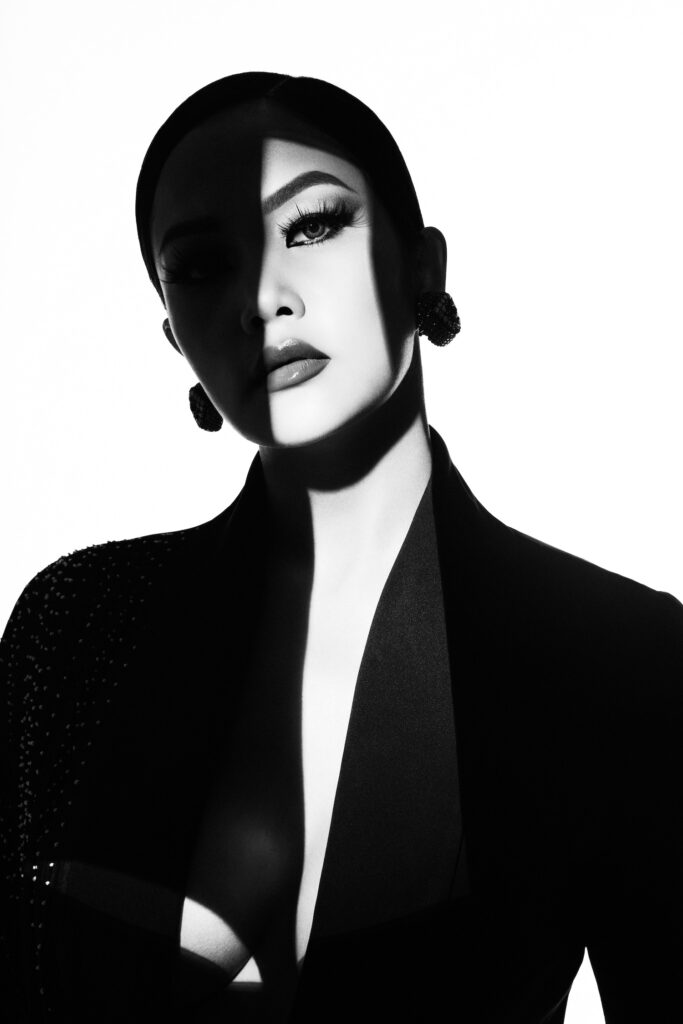 On a more personal note, some Thai people often told me the more friends you have, the more normal you are.
But I am an introvert with a very small circle of friends. That doesn't mean my circle supported my music career.  I've been called an oddball my whole life!  Even my family joked about my "rich imagination" and wanted me to study business rather than follow my dream.  My mom even brought me to a medium to try to convert me to normalcy.  The medium told my mother to change my name to Roskamala!
As I began working in Thailand, I encountered new challenges. As a host for Fashion TV, they taught me to always say YES to clients and VIPs.  Being liked was more important than being professional and honest, so it was hard to be authentic.
As someone in the public eye, you were expected to be size 00, pale and have a flawless personality. At the end of that career, I got suspended for weeks because I loved eating…and I still do!
Permanently living in the United States now, I feel free at last!
Here, I find many people appreciate individuality and I feel encouraged to be my authentic self. I find more respect for creators and dreamers. How you are treated isn't just based on your social class or the size of your bank account, which matches my belief that everyone should be treated equally.
Even in the US, there are challenges to be faced, as some people have negative perceptions and stereotypes about Asians. At the extreme, I hear awful stories of Asian hate, particularly after COVID.  But there are more subtle prejudices about Asians as artists. Like the stereotype that Asians are not funny. Or people doubting your creativity if Asian.  The fact is we must work harder to be seen and heard. As an Asian in the music industry, I typically feel perceived as either a unicorn or "les incompétente."
The truth is that I feel like a misfit wherever I live… being bi-sexual, an introvert, a dreamer.
Not just due to society, but because my beliefs are different. I think the internal war is probably the most challenging thing artists have to face. But this is all inspiration for my art and how I work.  I try hard to be inclusive in my team, selecting my singers, actors, and creatives based only on skills, creativity and uniqueness. My music is about being honest of my bad experiences, feeling misfit, and having different opinions.  If my vulnerability reflected in my music makes a listener feel less alone, then it is all worth it. – Roskamala
— —
— — — —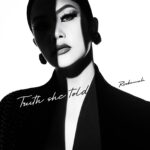 © courtesy of the artist
:: Stream Roskamala ::
---