Singer-songwriters Zoe Konez and Antonio Lulic weave a wanderlust narrative through their new release: "Echo."
Listen: "Echo" – Zoe Konez & Antonio Lulic
---
London-based talents Zoe Konez and Antonio Lulic have combined creative forces and honest songwriting with the release of their adventurous new single, "Echo." Both artists pour their souls into the vulnerable new collaboration which embraces roots-like production and presents an unparalleled spatial awareness that makes you feel like you're in a room alone with the singers.
Both Konez and Lulic are artists to the core, with a love for music and performance that is feeding the live scene in London through their own work and their empowerment of other artists. They each host their own acoustic events in addition to regular live events around the city to highlight other up-and-coming talent. Zoe regularly presents "Stop Look Listen," a grass-roots music night at The Finsbury, while Antonio runs "Acoustic Domestic" at his own apartment with an accompanying live stream for international viewers to partake in the festivities.
Since her debut EP in 2016, Konez has become the embodiment of the DIY spirit–with all of her music carefully recorded, produced, and mastered by herself in order to ensure each track fully represents her vision. In writing "Echo," she had conceptualised the fully-produced guitar opening from the start and immediately knew that Lulic's own songwriting prowess and personal flair would make him an ideal collaborator for the track. "The lyrics tell of longing for adventure and escaping the everyday life, sometimes at the expense of personal relationships when the pull to get away is too strong to stay together," says Konez on the meaning behind the song.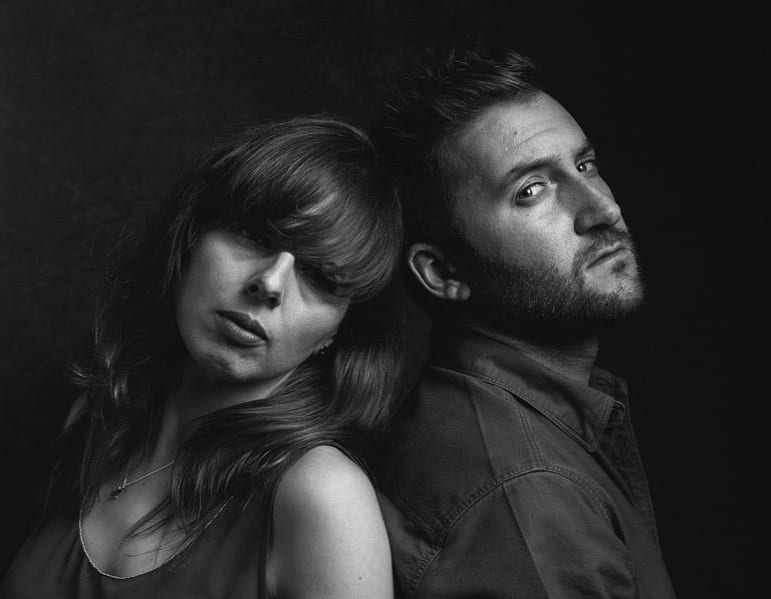 Lulic found time to write his portion of the track after just finishing his first tour as support for none other than Ed Sheeran. Finalising the lyrics, the pair recorded the song together before Lulic embarked on a second tour alongside Sheeran. The song's deeply personal lyrics, born out of the pair's own wanderlust experiences, is revealed in both Konez and Lulic's respective performances. There's a rise in emotional intensity throughout the song's progression as both singers begin with calm inflections before the energy swells to the chorus line of "All I want is to run away." Behind their voices lies a web of delicate instrumental production that contributes to the overall dynamism of the track and creates an undeniable groove that quickly grabs the listener.
The ebb and flow of the track mixed with the mountainous atmosphere evoke a journey-like experience that feels almost like kayaking through a canyon as Konez and Lulic harmonize around you. Audiences are able to live vicariously through Konez and Lulic's story of escaping the mundane and finding purpose in the journey. It's a narrative that offers hope for those wanting to find their own sense of fulfillment. Zoe Konez's and Antonio Lulic's skillsets converge through their latest creation, and it's a track not to be missed.
Listen: "Echo" – Zoe Konez & Antonio Lulic
— — — —
? © Radek Bayek
:: Today's Song(s) ::
:: Stream Zoe Konez ::
:: Stream Antonio Lulic ::