A dash of cool ambience here, a spritz of warm harmony there; Melbourne trio Stonefox's 'As You Fall In' EP is a poignant, immersive musical experience bringing us deep into throes of connection and intimacy.
Stream: "Lightning" – Stonefox
---
Melbourne trio Stonefox tapped into their emotional cores for the creation of their latest EP, and the result is as humbling as it is immersive.
A dash of cool ambience here, a spritz of warm harmony there; Stonefox's As You Fall In is a poignant, powerful, and immersive musical experience bringing us deep into throes of connection and intimacy. Tender vocals enchant the ears as haunting instrumental arrangements sway the body to and fro through five expressive songs full of pain, love, and introspection.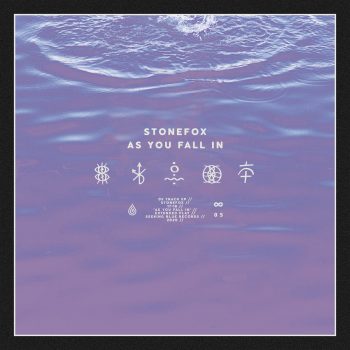 And when you're mine
To feel your heart in my side
Waking up is frightening
I don't know what I'll find
Tonight
Let me pull you all in
Find a way to hide
From your mind
And when you lie
Next to her on your side
Does it feel right?
Or does it feel like lightning
Pulsing through your eyes
Like an electric strike
Does it feel right?
Cause I'm your light
– "Lightning," Stonefox
"'As You Fall In' is about relationships that consume you," lead singer Jenna Russo explains. "The EP tells of different moments you might fall into when you're hypnotised by someone – whether the relationship is healthy or toxic; romantic or otherwise. It's about getting hurt, growing up and not giving in. The resolve of the EP is taking on everything that you've learned about the relationships you experience and finding peace within that to move forward."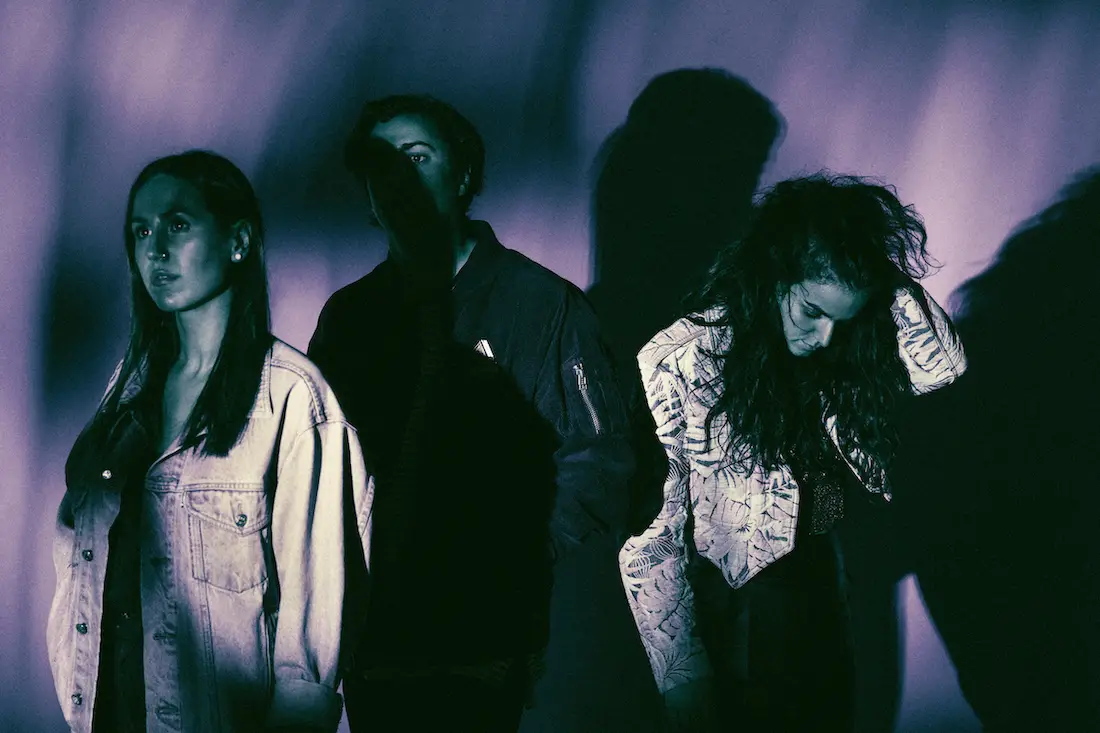 Nuance and poignance have long been a part of Stonefox's ethos: Their very first single, 2014's "All I Want," introduced Jenna Russo, Monica Spasaro, and Tim Carroll as a minimalist, introspective musical project along the same vein as The xx and Daughter. In reviewing their song "Dreamstate" back in 2017, Atwood Magazine's Hannah Maire wrote, "there is a quietly confident aura about this trio," going on to praise "their ability to create a delicately woven array of sounds with a scrumptious texture that leaves you yearning for more." Six years after their debut, Stonefox retain that composure and minimalist edge that makes so much of their earlier work both compelling and engulfed in feeling.
The electronic indie pop trio sound more self-assured than ever in 2020. Whether it's the layered harmonic backing vocals chanting "you've got me… hypnotized" on "White Caps," or the sheer willingness to dwell in silence on "The Garden," As You Fall In presents Stonefox at their indisputable best. They have been creating "safe spaces full of sonic and emotional depth" for years now, and their EP takes the full plunge into resonant, relatable content that aches in all the right ways. Released via Canadian label Seeking Blue Records (under MrSuicideSheep) and recorded by Jean-Paul Fung (Client Liaison, Last Dinosaurs), As You Fall In implores its listeners to pause whatever activities they are doing, and take a minute of reverie to themselves.
As philosophical as its lyrics can feel at times (and truly, one can get lost between the lines), it is ultimately As You Fall In's musical accessibility that makes Stonefox's recording so memorable and affecting.
The tracks lay bare our inner skin; nowhere is this perhaps better felt than on the third track "White Caps," where Jenna Russo seamlessly exposes herself through a vulnerable confession of infatuation and trust. Her voice resonates against a soft, minimalist background where light guitars shimmer and shine, only to fall out and leave her singing against a bare percussive beat. It's entrancing, intoxicating, and somewhat inspiring to hear her so boldly express herself all alone:
I'm tired, but I won't give in
Collide until we sink
There's nothing in my heart left to ignite
But I couldn't leave here
If I tried
The white caps hold me down
And I hope
My lungs won't fail me now
And I'm not in control
If it hurts
I'll be there when we fall
You've got me
Hypnotised
I hate your stare
But I love your eyes
You've got me
Feeling like
We could survive the white caps
– "White Caps," Stonefox
It is with this kind of openness and passion to share one's innermost experience that Russo, Monica Spasaro, and Tim Carroll present all five of their new songs. Whether you're looking to be washed in an ambient indulgence, or hoping to steep your soul in a torrent of vivid emotion, As You Fall In is here to meet your needs and more. Experience the full record via our below stream, and peek inside Stonefox's As You Fall In EP with Atwood Magazine as the band go track-by-track through the music and lyrics of their latest EP!
Stream: 'As You Fall In' – Stonefox
:: Inside As You Fall In ::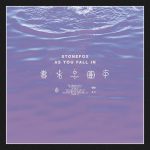 — —
Lightning
told from the toxic side of a damaged relationship / the feeling of betrayal at how the person you once loved could lay next to someone else
"Lightning is about the first strike from a poisonous relationship – a confrontation that consumes you and ultimately takes over. This is the first time we have ever really evoked feelings of anger and betrayal through a song. A very hostile feeling born out of toxic jealousy. For us it's a very powerful, demanding song that sets the scene for our new EP. The song insists on knowing how the person you once loved could lay next to someone else." – Lead singer, Jenna Russo
Time
realising life can feel like repeatedly going through the motions / the power of having someone alongside with you to go through the motions with / looking at the bigger picture
"I was writing Time when, for the first time in my life, I felt as though life was just passing me by. Caught in an exhausting routine, I felt as though I was merely existing in my own life, rather than finding excitement in every day as I once did. I realised that there is no way to "win" the battle against time, but only to try to balance this all-powerful infinite with everyday, finite actions. I saw this reflected in the lives and relationships around me; such as my brothers pushing through some of the toughest times I could imagine, all while balancing young children and busy working lives. Some days it just seemed like we were all treading water and time was rushing past. But the hope I saw in these tough times was the power of having someone alongside you, to go through the motions with. I came to understand that while life is going to be exhausting and difficult, as long as that person is with you, it's okay to be caught in the cycle – hence the lyric "I don't mind if you're with me". No matter how many times we get knocked down, or feel like we're simply living to die, we can find the strength to get back up, together. It's about realising that everyday life can be exhausting and wanting to have someone alongside you to go through the motions with." – Lead singer, Jenna Russo
White Caps
longing to make an unlikely relationship work / the pull another person can have on you / a loss of control or being hypnotised by someone / hating how much you love someone / the feeling of ocean waves holding you under
"White Caps is about a relationship where you're so infatuated with someone that no matter what they do, or how much they could hurt you, you're always going to be there for them. When we wrote White Caps, I was falling in love with a girl who had a boyfriend. I did everything I possibly could to show her how I felt, but she had no idea. I accepted that I was so enthralled, that even though I knew I'd probably get hurt, I wasn't going to give up. To be honest I didn't have much hope that it was going to work out for me at the time, but ironically things ended up great in the end – she's my girlfriend now. The song is about being so in love with someone that you couldn't possibly do anything more for them than what you're already doing, but they don't notice, or perhaps don't care. But there's nothing you can do to stop yourself from trying." (Lyric – There's nothing in my heart left to ignite, but I couldn't leave here if I tried)
"In the studio when we were writing the chorus, we were talking about hating how much another person could have a pull over you. We drew inspiration from the iconic 10 things I hate about you poem. It was that same energy that we were trying to put into this chorus; hating how much you love someone, and feeling weak because of it. You'll do anything the person wants, and you hate that you will. But you're too in love with them / hypnotised by them, to stop. As the third track on the EP, I guess White Caps tells the fight and the resilience that is at the core of what makes a relationship work. It's also an acknowledgement that sometimes it won't work, but you'll be there no matter what." – Lead singer, Jenna Russo
The Garden
trying to stay strong for someone else / watching them crumble but trying to tell them to keep fighting / giving them all the strength you can
"The core of The Garden is trying to stay strong for someone else. The pain of watching someone you love crumble but trying to will them to keep fighting and giving them all the strength you can. There's only a few people in my life that no matter how far they go or how hard it gets, I'll always be able to find something in myself to give to them. The original concept of the garden for me was actually the Garden of Gethsemane, supposably a beautiful place described in the bible where Jesus was betrayed to his death by a friend, yet forgave him for it… I'm not a very practiced catholic past primary school, but this story always stuck with me, that even at the end, there was more to give." – Lead singer, Jenna Russo
Never Fight
taking your experiences from these relationships and passing them on to younger loved ones / finding peace in family and the other kinds of love in your life (note the chatter sample from Jenna's niece at the start of Never Fight)
"I am the youngest of 4 siblings and 28 cousins; i've always been looked after and cared for in ways that I took for granted. When my first nephew was born it was like the entire centre of my world shifted, and I felt love for someone greater than myself. I just wanted him to know everything will be okay, life gets hard, but you can do it. I have 7 little ones now, and this is for them." – Lead singer, Jenna Russo
— — — —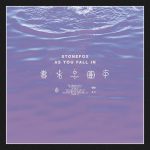 ? © Jeff Anderson Jnr
:: Stream Stonefox ::
---